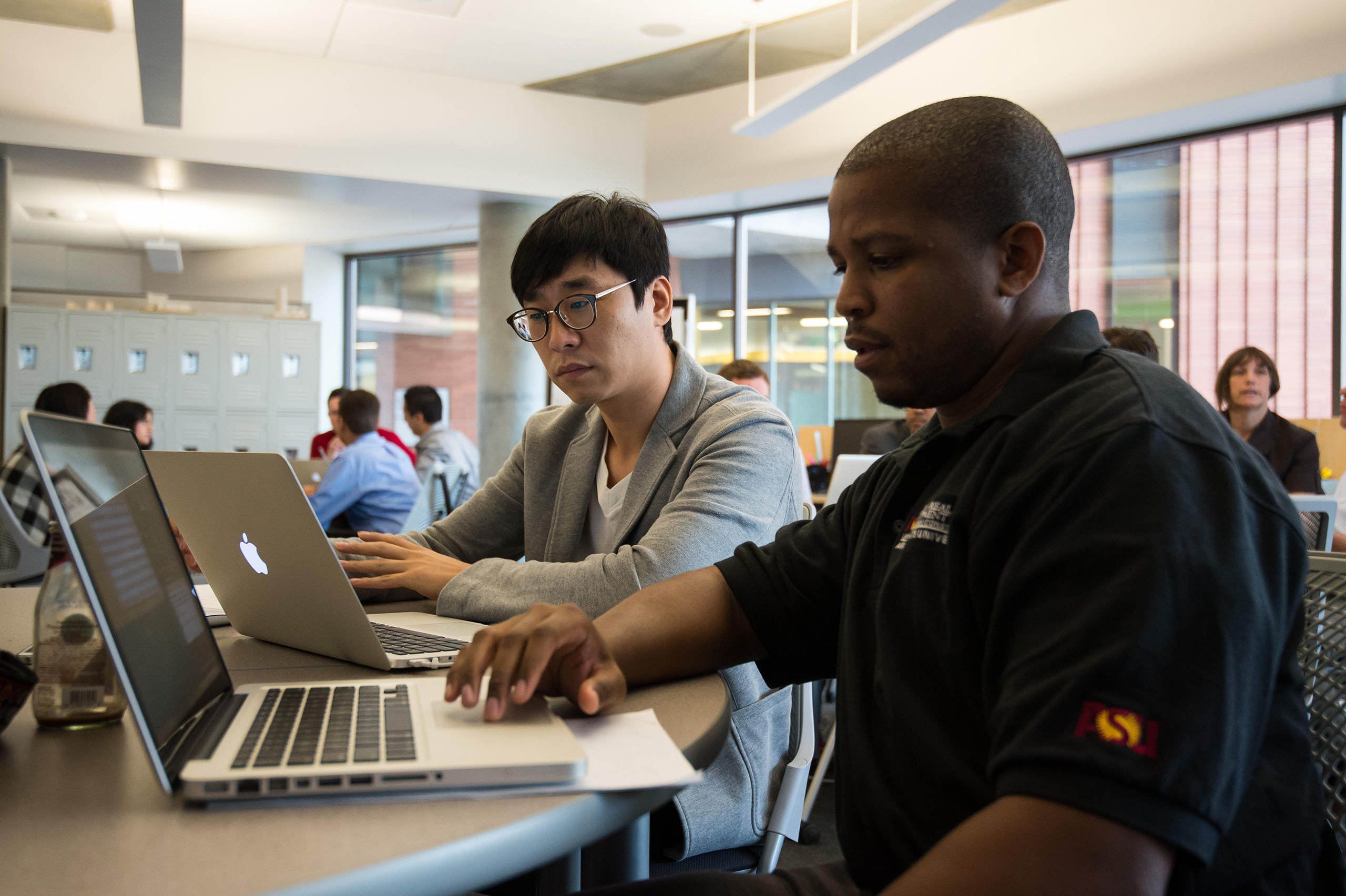 How to: Apply for financial aid
Applying for financial aid is much easier than the grueling process it's made out to be. Here are some steps you can follow to help pay for grad school.
Applying for financial aid is much easier than the grueling process it's made out to be. Just take the following steps to get help paying for grad school:
Complete the Free Application for Federal Student Aid (FAFSA)
Wait for the university to review your financial aid application
Submit any additional required information listed as a "to-do" on your application checklist
View award and accept loans
Complete the master promissory note (MPN) and entrance counseling
Receive loans, as well as a refund if the amount is greater than your balance
All about the FAFSA
Completing the FAFSA is a critical step in the process, and can cause some confusion if you don't know what to expect. You'll need to enter dollar amounts from specified boxes on your tax returns, so make sure you have those on hand when you apply. Once you've completed your FAFSA, make sure to input ASU's school code, 001081, and electronically sign the application using your PIN. Don't stress if you make a mistake. If it's one that could affect your ability to obtain financial aid, ASU will catch it and request supporting documentation. You certainly don't want to lie on your application, but we don't expect everyone to understand tax jargon or speak financial aid lingo.
Securing a loan
If you qualify as a U.S. citizen or permanent resident, you are eligible for loans only at the university level. The loans you may see offered to you are the Federal Stafford Unsubsidized loan and the Graduate PLUS loan. Both of these loans accrue interest immediately upon disbursement and obtaining the Graduate PLUS loan requires a credit check. Please note that if you've been offered the Graduate PLUS loan, this does not mean your credit has been approved. Once you accept the loan, your credit check will be processed.
Remember to check for scholarships
Scholarships may also be available, depending on your program of choice and when you apply. These scholarships will range in dollar amount based on need, as determined by the FAFSA, as well as the academic competitiveness of your application pool. Scholarship application deadlines may vary, so be sure to thoroughly review all the appropriate deadlines for admission and financial aid.
Got questions?
ASU's Financial Aid and Scholarship Services has resources regarding the financial aid application, available awards, money management, and more.
The bottom line
Earning an MBA or business master's degree is one of the best ways to move your career forward, but how it fits into your life is just as important as what it can do for you down the road. Complete the form on this page to learn more about programs offered by ASU's highly ranked Arizona State University's W. P. Carey School of Business.