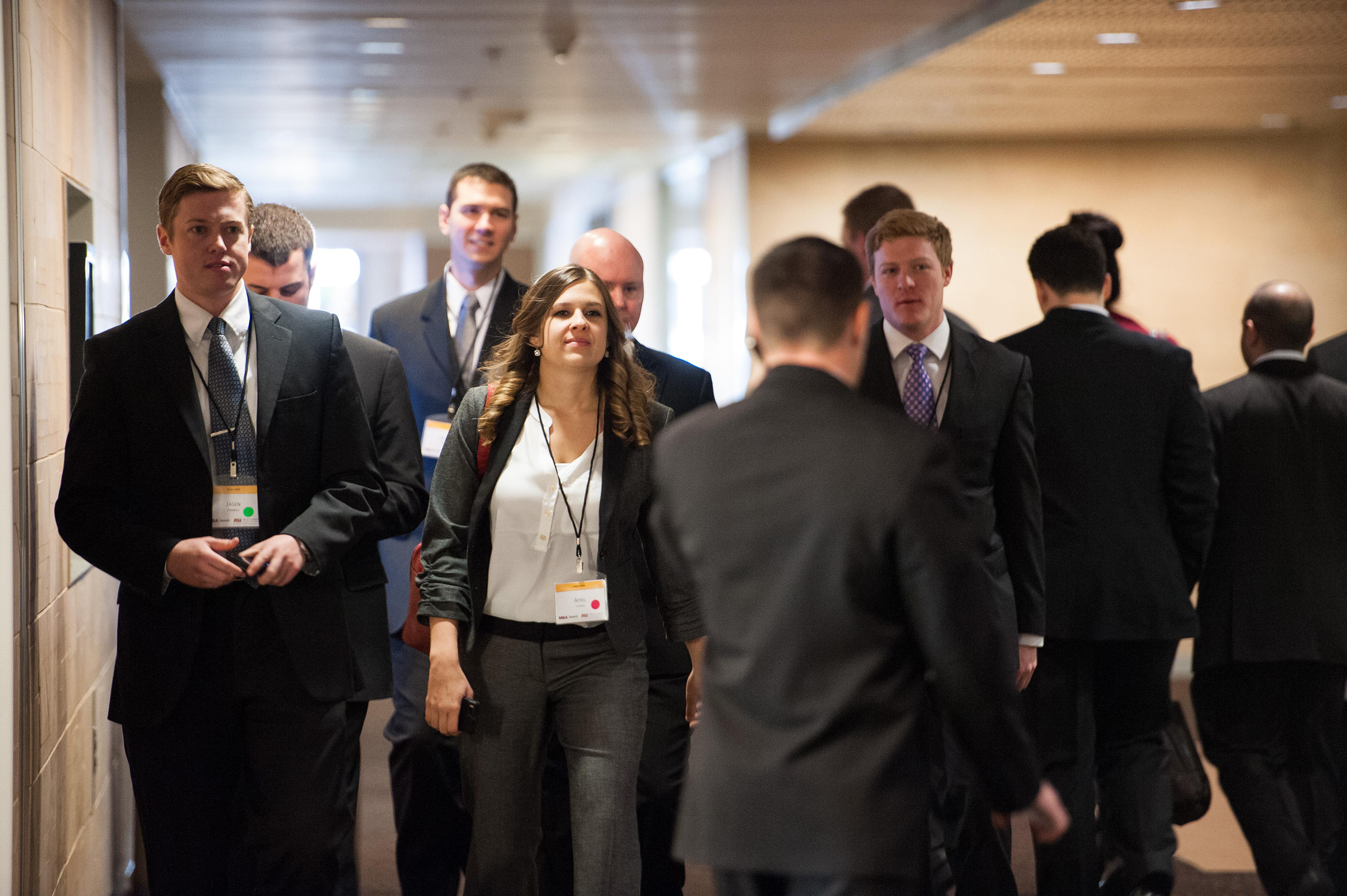 An MBA is more valuable than ever
You hear a lot about how an MBA opens doors to limitless career opportunities, and that only an MBA can help you skip over the entry level and immediately lead in an organization. We could tell you that it's what you need to succeed, that an MBA is one of the most valuable investments you'll ever make, or about its immense and lifelong value.
Business is everybody's business
There's a reason why business is the most popular master's degree discipline, and why thousands of b-school alums continue to affirm the value of the MBA.
According to the GMAC 2017 Alumni Perspectives Survey — which polled b-school graduates from the classes of 2007 through 2016 — 94 percent of alumni say that knowing what they know today, they would still choose to pursue their graduate education in management. 94 percent believe their graduate management education has had a good to outstanding ROI, describing it as personally (93 percent), professionally (94 percent), and financially (76 percent) rewarding.
More than four in five alumni agree their education prepared them for leadership positions (86 percent strongly agree/agree), prepared them for their chosen career (85 percent), and increased their earnings power (82 percent).
For many alums, getting an MBA was one of the best and most transformational decisions of their lives. One said that after challenging themselves to become a VP within 20 years of graduation, their MBA made it possible to achieve that goal in only 15 years. For another, "the value was in knowing that [they] could handle anything thrown [their] way." A third said that getting where they are today wouldn't have been possible without their MBA. And to top it all off, another went so far as to rank their MBA near the top of their "life-changing experiences, along with having kids, a house fire, and growing up in Africa."
Now that's value
When we say the W. P. Carey MBA will change your life — you can go ahead and do your happy dance. Because whether you choose to learn full-time, part-time, or 100% online, you'll gain the skills and knowledge you need to shape the future you want. Discover the world of opportunities an MBA can give you with the W. P. Carey School of Business at Arizona State University.