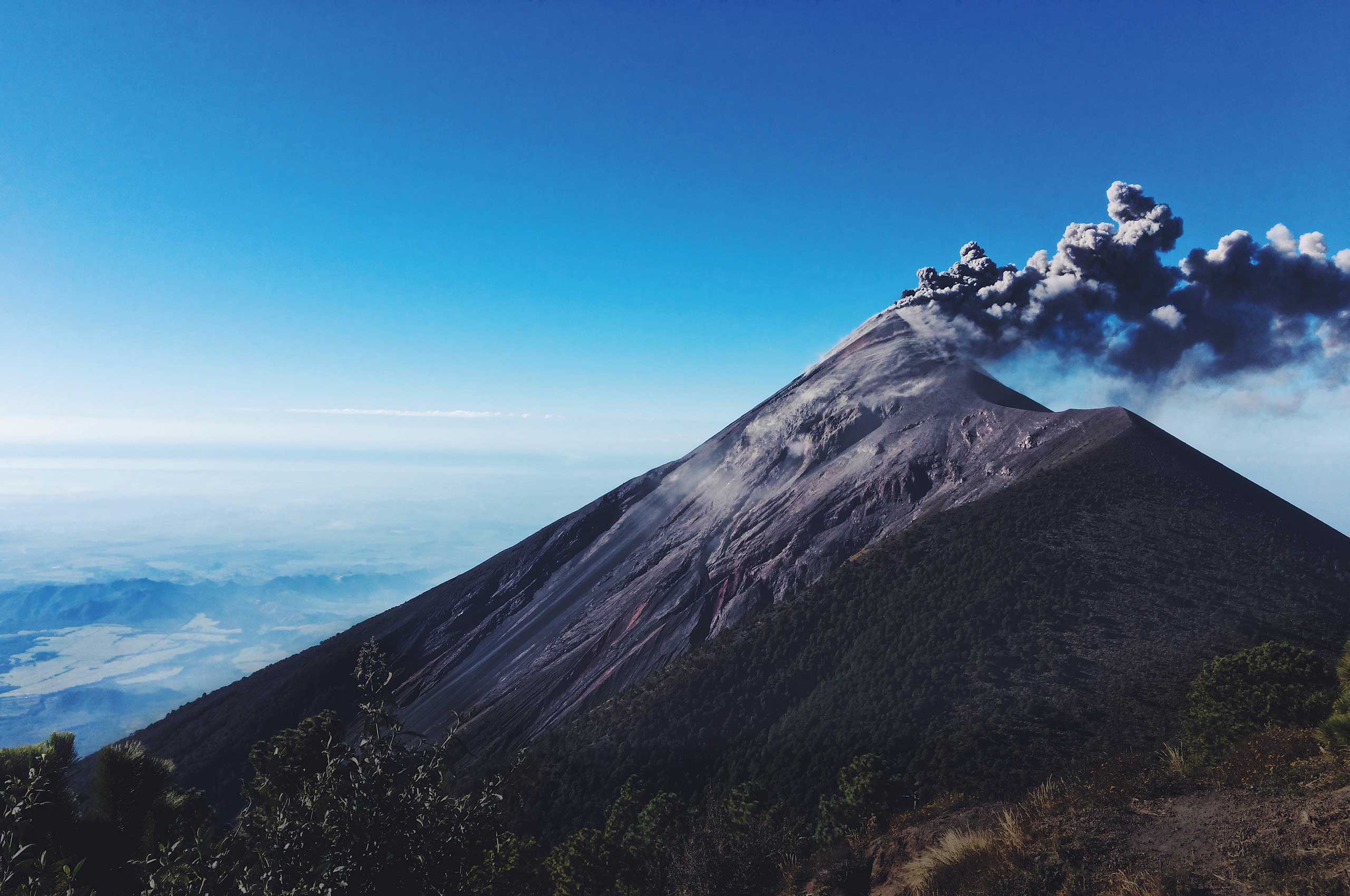 Such great heights
It's hard to resist the whole 'ascend to new heights' thing with regard to this supply chain management alum who first arrived on ASU's Tempe campus in the inaugural Fleischer Scholars program, became a first-generation college graduate, and then hiked to the summit of Mount Kilimanjaro for a laudable cause.
By Hannah O'Regan
It's hard to resist the whole "ascend to new heights" thing with regard to Sebastian Navarro (BS Supply Chain Management '15), who has done so both figuratively and literally from the moment he joined the W. P. Carey family.
Navarro first arrived on ASU's Tempe campus the summer before his senior year in high school. A participant in the inaugural Fleischer Scholars program in 2010, he began to see college as not just a possibility, but a real opportunity to forever change his life.
Navarro went on to become a first-generation college student. He got excited about and made a point of seeking opportunities university-wide. He built a thriving network of motivated peers, tackled and excelled in leadership positions, learned all that he could on campus and abroad, and graduated ready to achieve at the highest level — time and time again.
Most recently, this already impressive alum has ascended to new heights in the literal sense, and for a laudable cause.
Kidneys meet Kilimanjaro
In January 2018, Navarro and his colleague Andrew Morrison embarked on a six-day expedition to summit Mount Kilimanjaro, one of the world's seven peaks and the highest point in Africa. Honoring his father's near-death fight with kidney disease the year prior, Navarro launched Kidneys and Kilimanjaro in partnership with the American Kidney Fund (AKF).
"After going through this experience with my father, I knew that I wanted to do something to help people like him," he says. "I wanted to raise awareness about the importance of kidney health, as well as the crippling effects of kidney disease."
The more Navarro learned, the more motivated he became. According to the American Kidney Fund, approximately 96 percent of people with early kidney disease are unaware that they have it — when simple adjustments to their lifestyles, like routine exercise and mindful eating, could prevent it altogether. That's a big deal for a disease known as a silent killer.
"It's a deadly disease that most people don't know they have until it's too late," Navarro adds, further noting the disproportionate prevalence of the disease among minority communities. According to AKF, 15 percent of Hispanics in the U.S. are estimated to have kidney disease, with an overall likelihood of diagnosis 1.5 times higher than that of Caucasians. African-Americans are three times more likely to be diagnosed, respectively, and account for 30 percent of Americans with kidney disease — a startling figure, considering the same group represents 13 percent of the total U.S. population.
The high-risk nature of kidney disease, its different effects on minority communities, and the lack of awareness surrounding all of it stood out as major problems to Navarro. He wondered whether that lack of knowledge was something he could improve.
Challenge accepted
Kidneys and Kilimanjaro was a short-term campaign with long-term reach, and by design. Up front, it would engage and educate individuals unaware of the disease, its risks, or their potential predisposition. The trek itself would provide an immediate cause to rally around, as well as a framework for ongoing conversation. After the fact, funds raised would provide direct support to those in the most need — a stipulation Navarro was understandably unwilling to budge on.
"My father was lucky enough to have insurance and a strong support network," he says. "However, there are so many individuals all over the U.S. that not only have to deal with the stress of this horrible disease, but also wrestle with the financial burden that comes along with it."
Partnering with AKF would give him the best chance at doing the most good. "The American Kidney Fund is one of the top nonprofits in the U.S.," Navarro says. "Their fundraising platform, Kidney Nation, donates 97 cents per dollar raised, which is incredible compared to other crowdsourcing websites that sometimes take up to 20 percent of each donation."
Achievement unlocked
Navarro showed that much like Mount Kilimanjaro, kidney disease is a challenge that can be overcome. That hard work and sweat create a world of difference. And that is getting much easier with help from your friends. "Many of my donors were people that I met during my time at ASU," he says. "My college experience gave me the toolkit and network to confidently take on new challenges in both my career and personal life."
Following Kidneys and Kilimanjaro, the more than $9,200 Navarro raised was donated to support kidney disease patients and awareness programs in the U.S. Having climbed a peak that soars 19,340 feet was all the more reason to celebrate.
"I sacrificed time, money, effort, and three months of my life to Kidneys and Kilimanjaro," he says. "Reaching the top, after days of a seemingly never-ending walk through jungles, rocks, clouds, hills, hot, cold, and everything in between, I knew it had all been worth it."
The American Kidney Fund recently invited Navarro to a legislative fly-in event in Washington, D.C., where he joined 20 kidney-disease patients, their families, and supporters to discuss pending kidney-related legislation with congressional representatives. Moving forward, he's excited to expand his involvement.
Spend just five minutes with Navarro and you will understand why all of the above is as impressive as it is unsurprising. And while it's hard to tell his story without resorting to metaphor, doing so seems appropriate as he continues to rise to the occasion, ascend to new heights, raise the bar, push the envelope, show us the way, and show us up — all at once and all in the best way possible.