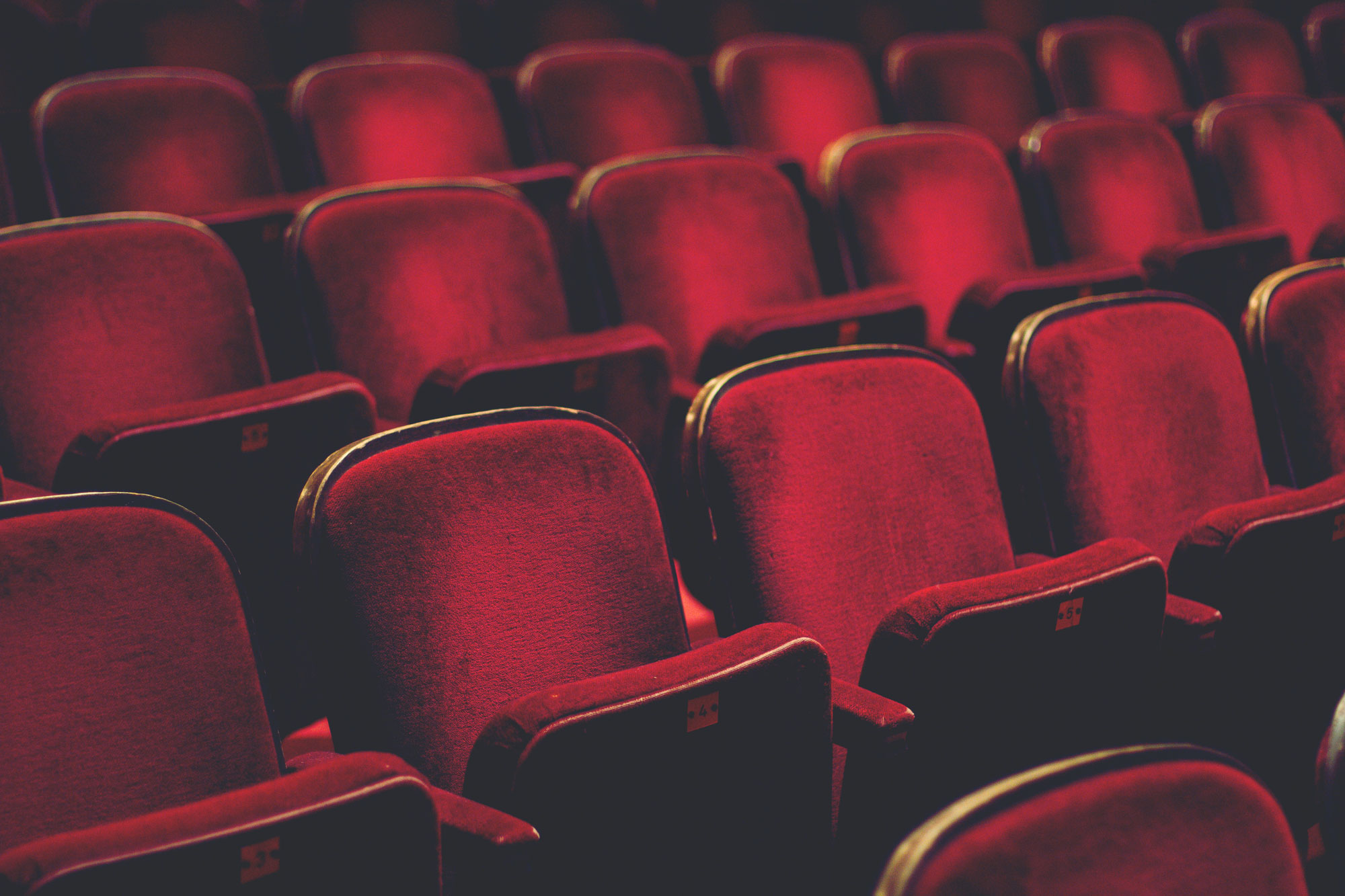 The serious side of entertainment
These alumni know there's no business like show business.
By Tequia Burt and Claire Zulkey
We're living in a golden age of entertainment. No matter how you spend your off-hours — in a sports stadium suite, sitting in front of the silver screen, or even just scrolling through your smartphone — there's no shortage of captivating options available to help you fill every moment.
And behind the magical storytelling, highlight-reel-worthy athletic accomplishments, and can't-miss viral moments, you might just find a W. P. Carey grad. From crunching numbers to calling the shots from the C-suite, these alumni are helping make the entertainment we love more accessible and irresistible.
Here, they share some of their favorite stories and a few tricks of the trade.
Bringing characters to life off screen
Stephen Teglas (BS Finance '89) is senior vice president of North America merchandise licensing at Warner Bros. Consumer Products.
Teglas is responsible for merchandise licensing, retail sales, and marketing. "We leverage the company's intellectual properties — films, television, and comic books — and create three-dimensional products for our fans, effectively extending the story that they've seen on the screen or read in comics," he says.
His team determines the franchise strategies and priorities to take to market in the upcoming year. "Currently, we are developing product on Batman's 80th anniversary, Wonder Woman '84, Harry Potter, Bugs Bunny's 80th birthday, and a Scooby-Doo film that will be released in 2020," he says. "Through consumer and retail marketing, we develop strong franchise narratives that excite our fans and create relevance."
Ask about his favorite Batman and Teglas will tell you he is an Adam West guy.
"It's always fun to see fans playing with the toys or wearing the apparel that you helped create," he says. "Whether it's a Disney or a Warner Bros. product, when I see children and adults wearing our apparel or playing with our toys, I'm proud to work in the business that helped create it. The joy our fans have when interacting with our products is evident. For example, I see them when I'm walking through an airport. I will see a child pulling a Batman suitcase or wearing a backpack and I immediately think, 'I had a hand in that.'"
Trick of the trade
Teglas says he learned the long-term value of brands and franchises during his years at Disney (1993-2016). The mission, he says, is to create products that fans find relatable, timeless, and that draw them back to when they first connected with the content and that emotional experience: "If we do our jobs right, our characters will still resonate in the marketplace five, 10, and 20 years from now. It is our responsibility to make sure that our properties 10 years down the road are revered just as highly if not more than they are today."
Sun Devils in the spotlight
Get a behind-the-scenes look at epic extras, buzzworthy backgrops, campus cameos, and everything in between.
Capturing consumers' attention with cutting-edge technology
Matt Michalowski (BS Finance '09), the founder and president of digital marketing agency PXL, admits that there is a glut of imperfect advertising online.
"As a consumer, I don't love being bombarded with bad ads. If you make advertising that is creative and fun, you will engage consumers," he says. "When you're working in entertainment and you're making ads for products that bring enjoyment and escape to people's lives, it's a lot of fun."
PXL, which is based in Los Angeles and works with television networks and movie studios to market their upcoming theatrical, home entertainment, and television series online, was recently awarded a prestigious Silver Clio for its work on Paramount's 2018 home entertainment release Sherlock Gnomes.
The campaign featured a Facebook Live Q&A with the animated Sherlock character from the movie. The agency used real-time face-mapping technology to translate an improv actor's performance into a digital character who interacted with movie fans.
"It basically looked like the animated Sherlock character was talking, gesturing, and making facial expressions; it felt authentic," Michalowski says. "When have you ever seen a character animated in real time like that? Nobody had ever seen an animated character talking and answering questions in a live stream before. It's a new technology, and it got people to stop when they were scrolling through their feeds."
Beyond garnering a big award for PXL, the campaign resonated with consumers. It reached more than 10,000 fans and managed to get them to interact with Sherlock.
"My favorite part of the job is bringing new ideas to our clients and their customers and solving problems in creative ways," Michalowski says. "It's fun when you come up with a new idea, can run with it, and it's effective."
Trick of the trade
"The best advertising doesn't feel like advertising to the person on the other end," he says. "Content that people want to watch, share, and engage with because it's authentically interesting, funny, or inspiring goes so much further toward building excitement in the product you are selling."
Launching recording artists to the next level
Eric O'Connor (BS Marketing '10) got an early start in his management career after the New York Giants drafted his best friend's brother, NFL player Will Beatty. The draft party O'Connor arranged went so well that Beatty hired him as a manager, a role O'Connor fit in between classes at W. P. Carey.
O'Connor now works as an entertainment attorney and co-founder of the management company MPM Partners based in Los Angeles. "We take artists who are already popular on YouTube and try to convert them into more traditional avenues," he says, pointing to his client rapper DDG, who joined Epic Records in 2018.
The goal at MPM is to mold scrappy DIY social media artists into a more polished brand. "Most of them will try to put out songs on their own. So we'll contact them, help them knead it down, and then help them do it better," O'Connor says. He describes part of his job as being the "brand police."
MPM is currently working on pulling its various artists together to create a compilation album, a tactic O'Connor learned from W. P. Carey. "Instead of having each person individually advertising the songs that they're making on their respective YouTube channels, they're all promoting one project that they're all on."
The biggest challenge of representing social media stars is credibility, says O'Connor. "You're going into a business where [executives] look down upon you because you're a YouTuber or a social media person," he says. "They prefer to have some singer that nobody knows. They think that's more valuable than a person that many people have already said they enjoy listening to," he says. "They're just old-fashioned."
Trick of the trade
Prepare for gray hair. One of O'Connor's favorite parts of the job is networking and meeting his clients on the basketball court, which he describes as "four or five hours just beating up on each other." He knows that his knees and his ability to relate to 20-something clients won't last forever, which is why the company is working on its own record label, 1010 Records. They have already received interest in partnerships from Columbia, Epic, and Atlantic Records. "We're going to establish ourselves as the premium place to be for YouTube artists, and then I'll get some young guns to go run the streets for us," O'Connor says. "It's all about pivoting."
Reaching the right customers at the right time
Joel McFadden (MBA '06) has been on the team at Fan Interactive Marketing in LA since it was founded 10 years ago.
"We focus on one-to-one marketing in the sports and entertainment world," says McFadden, who is currently the chief operations officer. "We provide services to clients, whether it's venues like the Barclays Center in Brooklyn or sports teams like the Memphis Grizzlies or Kansas City Chiefs. We essentially help them better optimize their data to target customers or prospects. Ultimately, the end goal is to sell more tickets or increase sponsorship values."
McFadden originally became interested in sports marketing while working as an accountant. He chose the W. P. Carey School to help him transition into a career he could be passionate about. "I didn't necessarily love the industry I was in, and I didn't necessarily love some of the work that I was doing," he says. "Then I looked around and said, 'Hey, I've always loved sports. Since I'm not going to be competing in professional sports anytime soon, if I build my career around the business of sports, something that I love, I'd be much happier.'"
McFadden says the sports marketing agency's main goal is to provide multichannel marketing campaigns to clients — via email marketing, digital advertising, and data analysis — to give them a better understanding of their own customers, which in turn helps them create stronger relationships.
Trick of the trade
"We try to leverage their data to figure out things like, for example, who's buying season tickets, memberships, or suites, whatever it may be," he says. "Then we create strategies and campaigns to help our clients target the right individuals at the right time with the right offer."
Celebrity CEOs: Shackled by fame
Get inside the minds of famous executives who've been elevated to star status.
Thinking outside the box drives success for Lionsgate
It's a turbulent time in the movie business, according to Michael Burns (BS Political Science '80), the vice chairman of Lionsgate, a global media and entertainment company. "Right now, you have disruptors like Netflix that have taken the world by storm," he says. "And then you have more traditional companies like Disney, which has made some terrific acquisitions including Marvel, Lucasfilm, and Pixar. It's a new world."
To distinguish itself and make its studio more competitive, Burns says that Lionsgate emphasizes underserved markets, and its approach to unconventional movie making has yielded great success for the studio.
"You have to be able to zig when everybody else is zagging; that's what we're doing on the movie front," he says. "There are these giant multinationals that are putting out giant superhero movies, so we'll do movies that we think are fresh, like "Wonder" or "La La Land." We've invented franchises out of thin air, like "John Wick." Those are all different genres, but with targeted audiences. And, in many ways, underserved markets."
Burns says Lionsgate's strategy for success in such a competitive landscape is to continue to evolve as a company and push boundaries. "The speed with which this industry is changing means you have to be nimble," Burns says. "When we did a musical with 'La La Land,' people thought we were crazy. But it worked out pretty well!" The movie won six Oscars and topped $400 million at the box office.
Trick of the trade
"The best business schools expose their students to new disciplines and fresh ideas, helping them to become agile, nimble, and a little more innovative in their thinking. And by bringing them together with a diverse and multicultural group of students and faculty, they're able to see the world through others' eyes, enabling them to identify emerging and underserved markets and other opportunities that might otherwise have gone unnoticed."
The man behind the music
Michael Zimmerlich (BS Computer Information Systems '07) is president of 80/20 Records in Phoenix and a crowdfunding adviser.
Zimmerlich fell in love with the hustle his senior year of high school, when there was an event called Market Day. "We had to come up with a product to sell to our fellow peers. A friend and I got footage from the high school television station and sold a yearbook on DVD. It did terribly, but I loved the experience so much."
One of Zimmerlich's best moments at work was when he was hanging out with one of the first groups he represented. "They were having a little rehearsal at one of their homes and said, 'We'd love your opinion on this new song,'" he says. "They played one of the most beautiful ballads I'd ever heard. I was in the middle of the musicians, and I felt like I was immersed in it. It was such a profound moment."
There are also hazards. "We had booked artists for a three-day public event, and while one band was playing, an event organizer tapped me on the shoulder and said they needed to talk to one of the musicians who was on right then. I looked over, and realized one of them was stripped down to his underwear. It was supposed to be a family event, so I went over to the guy and told him to put his pants on. He was cool about it," says Zimmerlich.
Trick of the trade
"I use a task management system called Asana, which I can't live without. Anytime I come up with something, I have a list in it called 'ideas,' and I'll throw it in there. I integrate Asana with the rest of my team, so they can see my ideas, and maybe one of those ideas is something that will inspire them to think, 'Let's go for this one.'"
Data is at the heart of Hulu's business
Working as an engineer on Hulu's data team enables Irfan Khanmohamed (MS Information Management '14) to blend both art and science to help develop compelling content for viewers.
"Data is at the center of everything Hulu does," he says. "We're in such a competitive space. We're trying to grow our subscriber base, figure out what content people like, and figure out how we can keep our subscribers happy. You can't do any of that without going through the data."
Khanmohamed's job is to help the business side of the streaming video company assess its data using various tools. "My day-to-day is either solving problems for our analysts looking to access our data, or working on and maintaining the tools they use to access this data," he says.
His work at Hulu represents a major shift from his previous role. "I was looking to change — I was working in programmatic advertising," he says. "I loved working in tech, but I was tired of the advertising industry. I wanted to work for a company that created something people enjoyed. I submitted my resume online to their portal, they called me, and I got lucky."
Working at Hulu means that Khanmohamed gets to work in what he calls a "big data playground." "We have millions of subscribers and just a ton of content. We get to use any data analytics tool to examine the enormous amount of data we have. That's exciting," he says.
Trick of the trade
"We spend a lot of time looking at what content is being watched the most, and some of the top shows that people watch definitely surprised me when I first joined. The piece of information that I found most interesting was the top three shows sports fans were watching when they weren't watching sports: 'Big Bang Theory,' 'Family Guy,' and 'Fixer Upper.'"