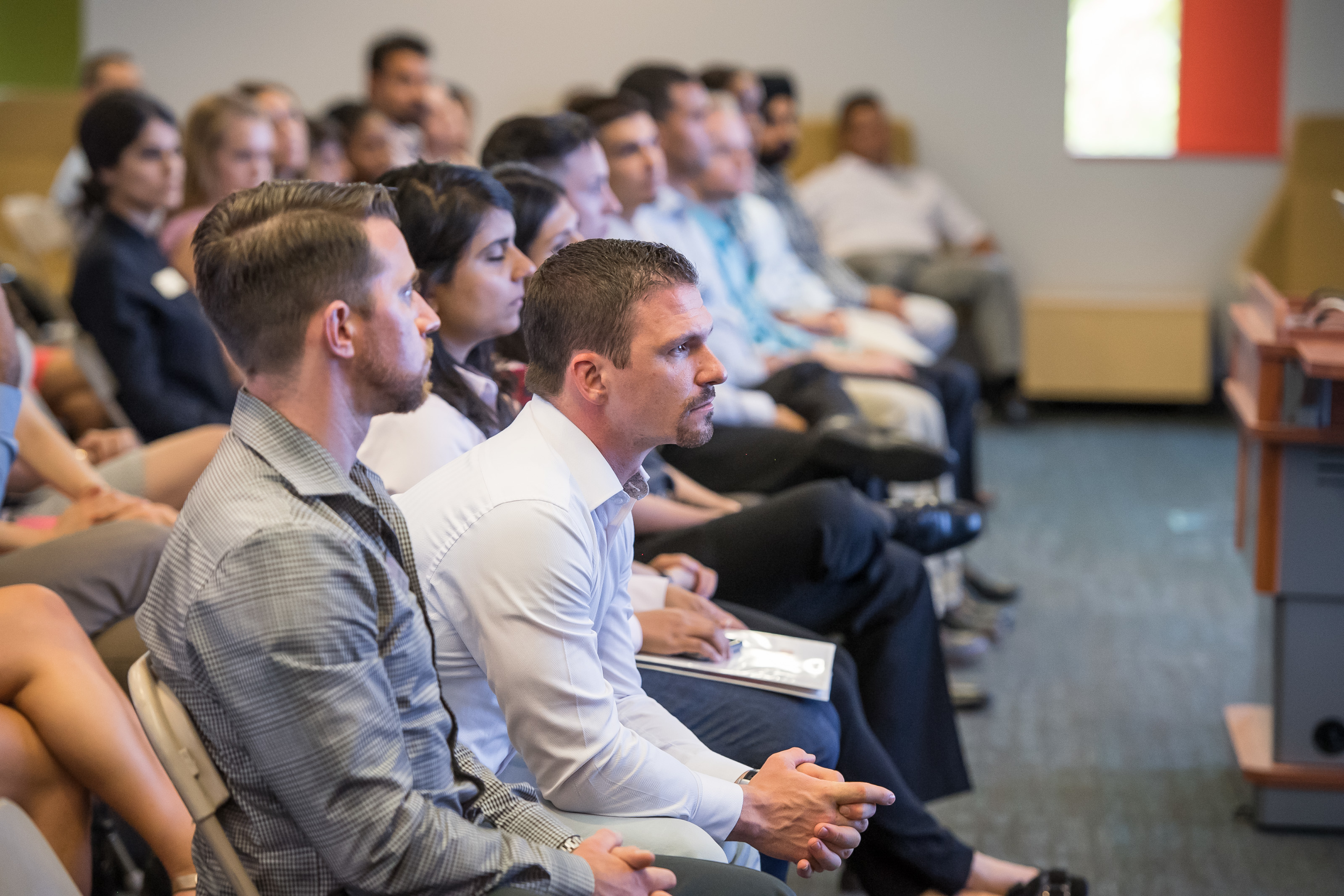 5 tips to enhance your resume
Not sure what to include in a qualifications summary? Here are some tips to help build a winning written account for your grad school application.
When it comes to impressing a graduate school admissions committee, the resume is your first chance to make or break your application. Resumes are often the first document a committee sees when reviewing applications, so it's important that your resume not only reflect who you are, but do so in an error-free, professional, and readable format.
Not sure what enhancements your resume might need? Here are some tips to help build a winning resume for your grad school application:
1. Effectively introduce yourself
Start off strong — the qualifications summary should be a concise and compelling snapshot of who you are as both an individual and professional. With limited space to introduce yourself, your qualifications summary must grab the attention of your reader and persuade them to continue reading, rather than moving on to the next candidate's application.
In addition to a brief description of your skills and achievements, the qualifications summary gives you an opportunity to describe your personality and offer the committee insight on the person behind the application.
2. Prioritize your accomplishments
Highlight the most compelling aspects of your career thus far — include more detailed information about your most recent achievements, rather than focusing on entry-level positions of lesser importance. If you have fewer than five years of professional experience, begin with your educational background before discussing your work experience.
3. Stay on point
While it's great to showcase all you can bring to the program and your key accomplishments, it's just as important to remember that this is a summary, not a biography. If you feel like a section or the whole resume is too long — you're probably right.
4. Boost readability
Embrace a readable, organized format — create a resume that is both visually appealing and focused to improve its reception across admissions committee members. Keeping it simple and under two pages in length, include the information that follows:
Job titles and positions held, key  accomplishments and/or responsibilities for each position, and salary history in MM/YY format
Honors, awards, certificates, professional organizations, volunteer activities, and community involvement
Technical and technology-related skills, multilingual abilities, and overseas travel and/or work experience
Academic background, including schools attended and degrees earned
Convey the above information using a minimum 10pt font size, with adequate space between sections and job descriptions. Limit yourself to four bullet points for the most recent and important achievements, and no more than two bullet points for everything else.
5. Get a second (and third) opinion
Gain valuable feedback from friends, co-workers, and family members — have one or more individuals proofread your resume to ensure it's ready for submission. Proofreaders will point out errors that may have otherwise been overlooked, as well as confusing areas to revise and strengths to emphasize.
This process will help you finalize a winning resume, sure to resonate with any admissions committee.
Put your best foot forward
Resumes are required for admission to nearly all top business schools, including ASU's W. P. Carey School of Business, whether you're interested in an MBA or another business master's degree. Make sure you tailor yours to sell the best version of yourself for graduate school.
It's different than applying for a job, and admissions committees will be looking for evidence of a strong academic background as well as professional experience and accomplishments. You want the committee to want to know more about you, so give them a compelling reason to look beyond the resume.