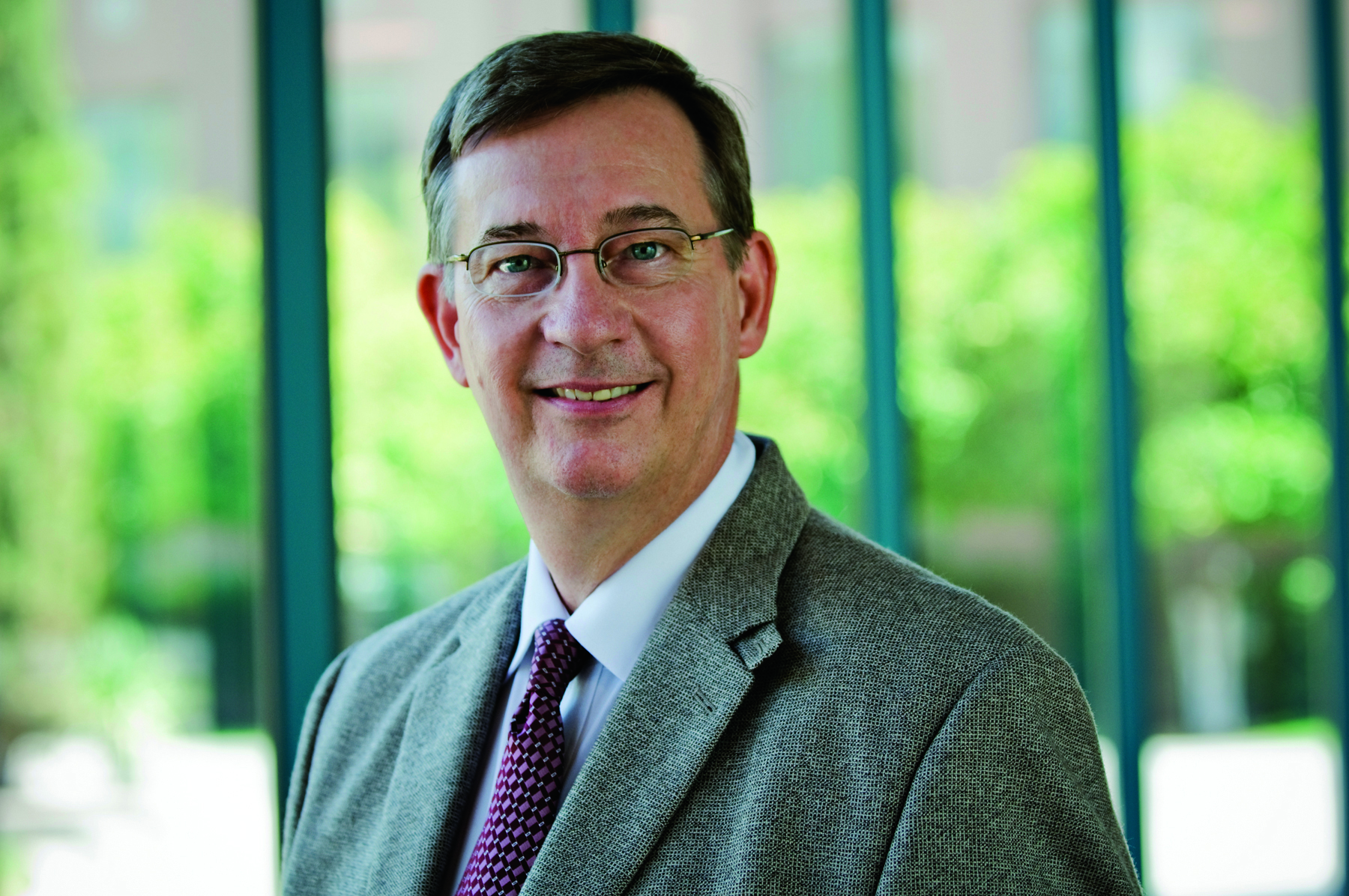 Remembering Mike Goul
Professor Kenneth Michael Goul, a passionate educator to thousands, visionary researcher, mentor to many, and friend to all, died of cancer on March 19 at the age of 64.
By Raghu Santanam
Chair, Department of Information Systems
Professor Kenneth Michael Goul, a passionate educator to thousands, visionary researcher, mentor to many, and friend to all, died of cancer on March 19 at the age of 64.
He was serving as the senior associate dean for faculty and research and as a professor of information systems. He was an affiliated faculty member for ASU's Institute for Social Science Research and the Global Security Initiative. He also served on the Biodesign Institute's internal advisory board.
Mike is remembered by colleagues as a visionary and was recognized in 2016 with the Outstanding Leadership Award by the IEEE Computer Society Technical Committee on Services Computing.
He was one of the earliest thought leaders that foresaw the extent to which big data, the internet of things, and mobile platforms would transform the global economy. His loss will be felt among his many colleagues and friends in the department, school, university, and the worldwide academic community for years.
Mike began his 35-year career at ASU in 1985. He served as chairman of the Department of Information Systems from 2009 to 2015. It was during his time as chairman that he championed for the IS department's KnowIT news section, spearheaded the development of the Master of Science in Business Analytics program, and administered the launch of the undergraduate Bachelor of Science in Business Data Analytics degree. ASU was one of the first schools in the country to offer a bachelor's degree in business analytics, and recently received the honor of a No. 10 ranking in the nation by U.S. News and World Report.
Mike also administered the launch of the online version of the Master of Science in Information Management (MS-ISM) program. He was extremely proud of the influence these programs had on students' careers. These programs have grown in popularity every year and enroll more than 1,000 students each year. Most recently, Mike created an open-access version of the computer information systems (CIS 105) course that enables anyone in the world access to quality education.
"He was always looking ahead, for the people he was close to and even for students who will never join us on campus," says W. P. Carey School Dean Amy Hillman.
In January 2020, Mike was the recipient of the Hugh J. Watson Award for his achievements and service to the Teradata Corporation, and to the data and analytics academic community. This award was presented to him at the Hawaii International Conference on System Sciences conference held in Hawaii, a place that was near and dear to his heart.
He published more than 100 articles, authored cases, and conducted analytics research at companies including American Express, eBay, Intel, and Teradata. Most of all, Mike was a passionate teacher and mentor. He reveled in helping early-career scholars meet their research goals and could talk passionately and with insight on most any topic.
Mike was "the epitome of a great gentleman who always saw the strengths and merits of every person," says Professor Benjamin Shao, interim associate dean for China programs and MS-ISM faculty director. "He provided insights and guidance to junior faculty to help them advance in their careers."
Mike was involved in more than 44 doctoral dissertations as a chair/co-chair or committee member. He was recently nominated for the prestigious university President's Professor award at ASU.
Born in Ontario, Oregon, he received a Bachelor of Science in business in 1978, a Master of Business Administration in 1979, and a doctorate in computer science in 1985 from Oregon State University.
He married Sandra Horn in Mesa, Arizona, in 1999, and they had one daughter, Alexandrea, known as "Drea." As a family, they enjoyed traveling, Broadway plays, and, most especially, their two Cavalier King Charles spaniels, Blossom and Raina Ruby.
The W. P. Carey Department of Information Systems has created the K. Michael Goul Memorial Scholarship in Business Data Analytics to continue Mike's legacy and support scholarships for undergraduate students in the business data analytics program. The family is requesting that in lieu of flowers, donations be made in memory of him. Donations can be made through the ASU Foundation at wpcarey.asu.edu/michael-goul. Cards can be sent to Mariposa Gardens Memorial Park and Funeral Care at 400 S. Power Road, Mesa, AZ, 85206. Electronic messages for the family can be left through Dignity Memorial.