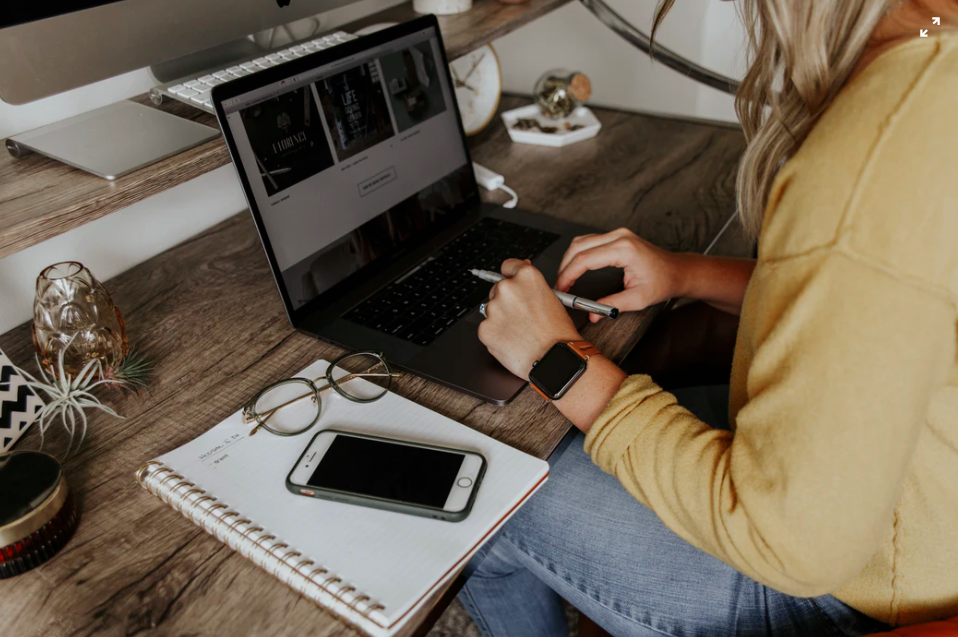 My 2 cents: Work-life balance while working remotely
Amanda Holt (MBA '08), who is head of client services and operations at marketing and advertising agency Amazowl in Phoenix, has worked remotely for 15 years. Here's her advice for maintaining work-life balance when home is also your place of work.
By Amanda Holt
Most of us are approaching work differently now. I've worked remotely in one capacity or another for 15 years, converting to 100% contracting and teleworking over the past five years. It looks like working from home is here to stay for more people than ever, and I've found these five ways to help maintain a work-life balance when home is also your place of work.
Set a schedule. If you can just roll out of bed and start working, it can be easy to stay in your pajamas and not brush your hair and teeth or clean the "sleep" from your eyes. Don't. Do. It. Create a schedule that includes all elements of your life pre-COVID-19, and stick to it. I plan everything on Google Calendar, which avoids the issue of clients booking times with me when I should be working out or getting my kids set up on Zoom for school.
Create a workspace. I'm not saying that you must renovate a room into a state-of-the-art office; I'm suggesting you create a workspace that is used only for work. I have a dedicated office at home and a process for creating a dedicated workspace when I travel. Whichever is consistent for you, make sure you have what you need in a comfortable space every time you sit down to work. This will make your workflow faster, and you'll put out a higher quality of work.
Create (and keep) a to-do list. Along with a calendar that should account for every minute of your day, create a detailed to-do list. I like to fill every 30 minutes with a task to get done, including dedicated time for answering email and project work. You can use online software or a notebook and pen (which is what I use). When you find yourself off track, it's easy to go back to your to-do list and see what hasn't been checked off.
Use video. Before COVID-19, I rarely used video on Zoom or Google Hangouts. Now, my clients and I turn the camera on each time. It enhances our connection and the work we share, and connects me with people throughout the day. Use video to build rapport, deepen relationships — and motivate you to get out of your pajamas.
Delete the work email app from your phone. This could be uncomfortable! We're connected 100% of the time, so now is the time to set clear boundaries for when you're available. As you work from home, you're already putting in long hours — you're trying to stay visible and in front of your clients and maybe your boss. Yet, it helps to get a break, because otherwise, you'll eventually have a meltdown. It's easy for work life to creep into every aspect of your day. Don't let it.
I don't have my work email on my cellphone. When I'm at my desk, I make sure to communicate all customer and client needs at the right time; when I'm not at my desk, I don't answer email. It's been the best boundary, and it has changed how I respond to my work at home.
Amanda Holt (MBA '08) is head of client services and operations at marketing and advertising agency Amazowl in Phoenix. Holt turned 10 years of operational experience, strong organizational skills, and repeatable processes into tasks that help small companies operate and grow. Her clients are based in e-commerce and advertising, and she has strong expertise in Amazon operations. Reach her at eCommMaster.com.