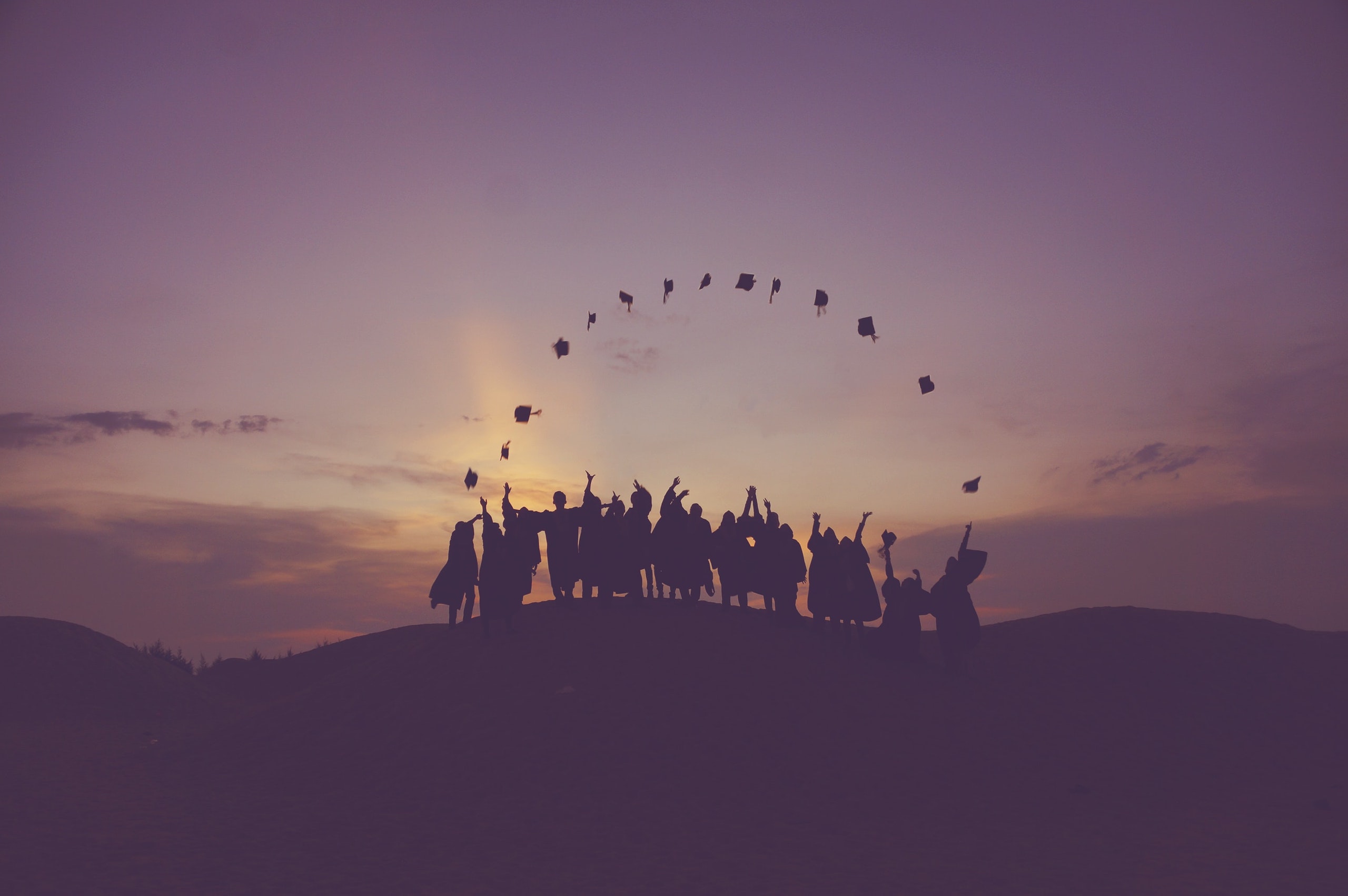 4 family members, 4 MBAs, and 4 unique experiences
Jim Millecam, Nathan Millecam, Camille Millecam-Whiting, and Jason Weber have more in common than being part of the same family. They're all W. P. Carey graduates.
Madeline Sargent
Jim Millecam, Nathan Millecam, Camille Millecam-Whiting, and Jason Weber have more in common than being part of the same family. They're all W. P. Carey graduates. 
Jim Millecam paved the way for business success in his family  
"I wanted to pursue an MBA because one of my main goals at the time was to become an excellent manager," says Jim, who graduated in 2004 with his EMBA. "I needed a more holistic understanding of business processes, and W. P. Carey allowed me to dive in and become a strong leader." 
Jim has relevant advice for students interested in pursuing an MBA. "Reach out to alumni and students to gain more information about the program. You never know what you may learn from those who have gone before you." 
In his decades-long career as a director of software development, Jim is known for being a hands-on technologist with a portfolio of developing, managing, and evaluating software projects from companies like Pixar, HP, Dell, and Lenovo.  
Nathan Millecam followed his father's footsteps to W. P. Carey 
Nathan, president, and CEO of Electric Power Systems LLC in Los Angeles received his MBA in 2007. "My degree helped me in the key areas of strategy, operations, and organizational behavior. The culture at W. P. Carey is truly unique and gave me the advantage of being competitive in the marketplace," explains Nathan. 
He is grateful for his MBA experience. "ASU's finance discipline proved to be very valuable in thinking about value creation. Technology solves problems that ultimately produce economic value." 
W. P. Carey set the stage for future success. "During my time at ASU, I got to work in a Technology Venture Clinic with students studying engineering and law. This greatly influenced my thinking around the commercialization of technology. The experience has served me well in my role as a CEO."
Camille Millecam-Whiting blends creative talent with entrepreneurial dreams
Camille received her MBA from the W. P. Carey School in 2011. When she was a senior in high school, she wasn't sure what career path she wanted to pursue. "I knew I excelled in math but loved the excitement of marketing work," she explains. "Eventually, I decided to pursue a career that fits with my extroverted personality." 
Pursuing marketing as an undergraduate gave Camille the perspective she needed to realize she was interested in an MBA. "I was ready to dive into budget management, revenue, and statistics." 
Camille is now a blogger, content creator, and influencer for her company Friday We're In Love. "For the past 10 years, I've focused on my business of making the ordinary seem special and romantic through storytelling, photography, and videography." 
Jason Weber pursues MBA through family ties 
Jason Weber, an experienced real estate executive with extensive land acquisition and development experience, graduated with an MBA from W. P. Carey in 2011. He's the vice president of Land Acquisition and Development for Maracay Homes in Scottsdale, Arizona.
Jason decided to attend W. P. Carey because his wife's sister, Camille, graduated from the program and spoke highly of it. Webar enjoyed his time as an MBA student and looks back fondly, staying in contact with six people from his cohort. 
We call ourselves Seal Team 6 and get together each quarter for breakfast. Having a community that goes beyond business has been one of my favorite things about my W. P. Carey experience.
Jason believes his education sets him apart. "I gained the skills to advance both personally and professionally. My favorite courses discussed emotional intelligence and strategy."