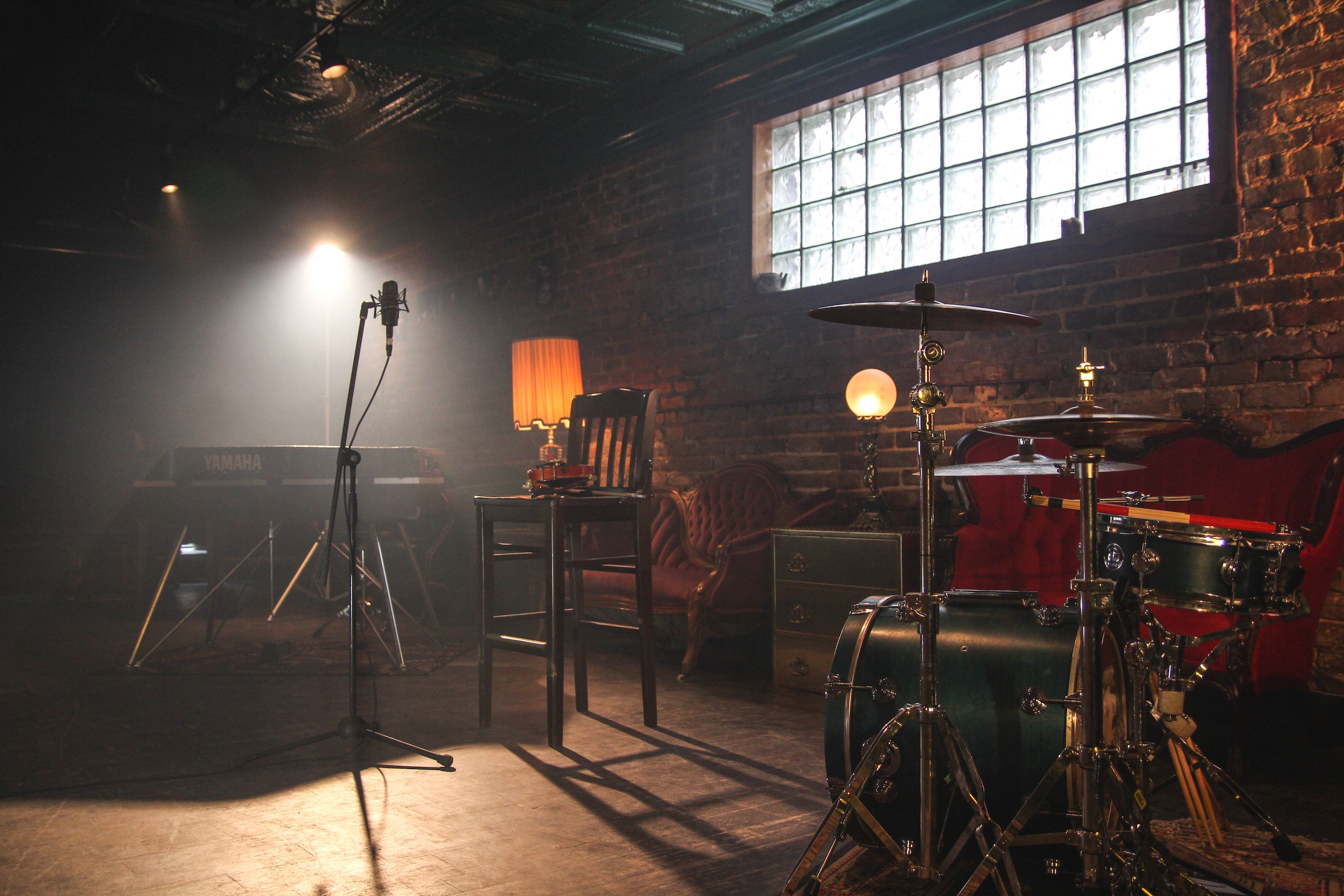 New notes on sales
When Jeremy Razar (BS Accountancy '94) was between jobs in the summer of 2018, he was finally able to embrace the musical passions that his software sales career had devoured for 27 years after graduating from W. P. Carey.
By Shay Moser
When Jeremy Razar (BS Accountancy '94), aka JR, was between jobs in the summer of 2018, he was finally able to embrace the musical passions that his software sales career had devoured for 27 years after graduating from W. P. Carey.
Today, Razar is a multi-instrumentalist, singer-songwriter, and composer for JRtheBand, whose original song, "Rocketship," has attracted 70,000 views of its YouTube music video. Razar is also the vice president of sales for computer and network security company Pindrop — and he's found time to write, sing, and record more than 20 songs, 11 of which are released.
W. P. Carey news caught up with Razar to learn more about his sales career and musical journey.
Question: How has the W. P. Carey School of Business influenced your career?
Answer: Getting my bachelor's degree from W. P. Carey gave me insight into how businesses think and make decisions. These insights have guided me in my B2B sales career because every sale is predicated on creating business value. To make a sale to any business, you have to be comfortable talking about concepts like ROI [return on investment] and payback period to demonstrate how investing in your product will cost less and return more than continuing to operate the business in its current state. Businesses have limited capital to invest, so why should they invest a chunk of it in your product?
Q: Why are music and songwriting important to you? Why did you decide to pursue them after being in the software industry for so long?
A: Ever since I can remember, I've spent a lot of time thinking and feeling things deeply. In music, it would manifest as humming melodies to myself or whistling them in my mind. Music is an outlet, a way for me to release these thoughts and manifest these melodies in the real world. As a guitar player first, I have been imagining melodies in the form of chord progressions and guitar solos — ever since my mother put a guitar in my hands at the age of 12. All that time, I'd been wondering if I could take these ideas and form them into fully structured songs with verse, chorus, bridge. But my software sales career had taken off to the point where it required me to travel extensively and, therefore, I never had time to focus on it.
Q: How did you get started with JRtheBand?
A: It was only after getting laid off in the summer of 2018 that I realized I was blessed to have the resources — and the time — to find a professional studio and engineer who could help me 'find my sound.' So, I paused my corporate career and went into the studio for 80 hours a week for three months.
My experience in the studio was cathartic. It taught me that I was capable of getting the sounds out of my head and into the physical realm. I ended up establishing a songwriting process and wound up with 20-plus fully-formed, professional-caliber songs, all of which are now copyrighted. As I was the person writing and performing all the musical and singing parts (except drums), it seemed only natural to call my project, JRtheBand.
I began releasing my songs to the public in October 2019 and have been overwhelmed by the positive response. Since then, I've released 11 songs, which have achieved close to 1 million streams/views across my YouTube channel, Spotify, Facebook, and Instagram. I've achieved a balance that allows me to do both things I love: sell software and make music.
Q: How do you make time for songwriting, singing, recording?
I'm an early riser, so I typically do most of my writing between 5:30 and 7:30 a.m. before the business day begins. I can write either sitting down with a cup of coffee or driving around humming melodies or singing lyrics into a digital voice recorder. Then, I go into the studio one night and/or one weekend afternoon per week to develop those melodies into songs. Once the song melody is directionally complete, I bring in my drummer to finish with the beat. I outsource all the mixing and mastering to professionals, who're responsible for many of the classic rock hits we all know and love. It typically takes me 15 to 20 trips to the studio to complete one song.
Q: What's your advice for others wanting to turn a hobby or craft into a second job or career?
A: In the music realm, there are two routes you could go: performer or songwriter, or both. My goal is to be a songwriter, which is a huge difference from being a performer. My end goal is to license my catalog to a publisher or label representing artists, film, or TV. I'm looking to earn passive income in the form of royalties.
As a performer, your primary interest is to play live shows and tour. Either way and regardless of your craft, as an artist, you must do a couple of things:
1) First and foremost, hone your craft to the point of it being of high professional quality. This involves practicing a lot and getting feedback from professionals in your specific discipline. Try to get enough feedback from different folks to be able to distinguish individual opinions from patterns of perception.
2) Form a business and copyright your art. This is an important area I see many artists overlook. Your costs to create, protect, market, and distribute your art constitute legitimate business expenses if you intend to earn any form of living from your art.
3) Find your target audience. Learn the demographics of the type of people who would 'get' your craft and use social media to target them with high-quality, engaging content to make a name for yourself.