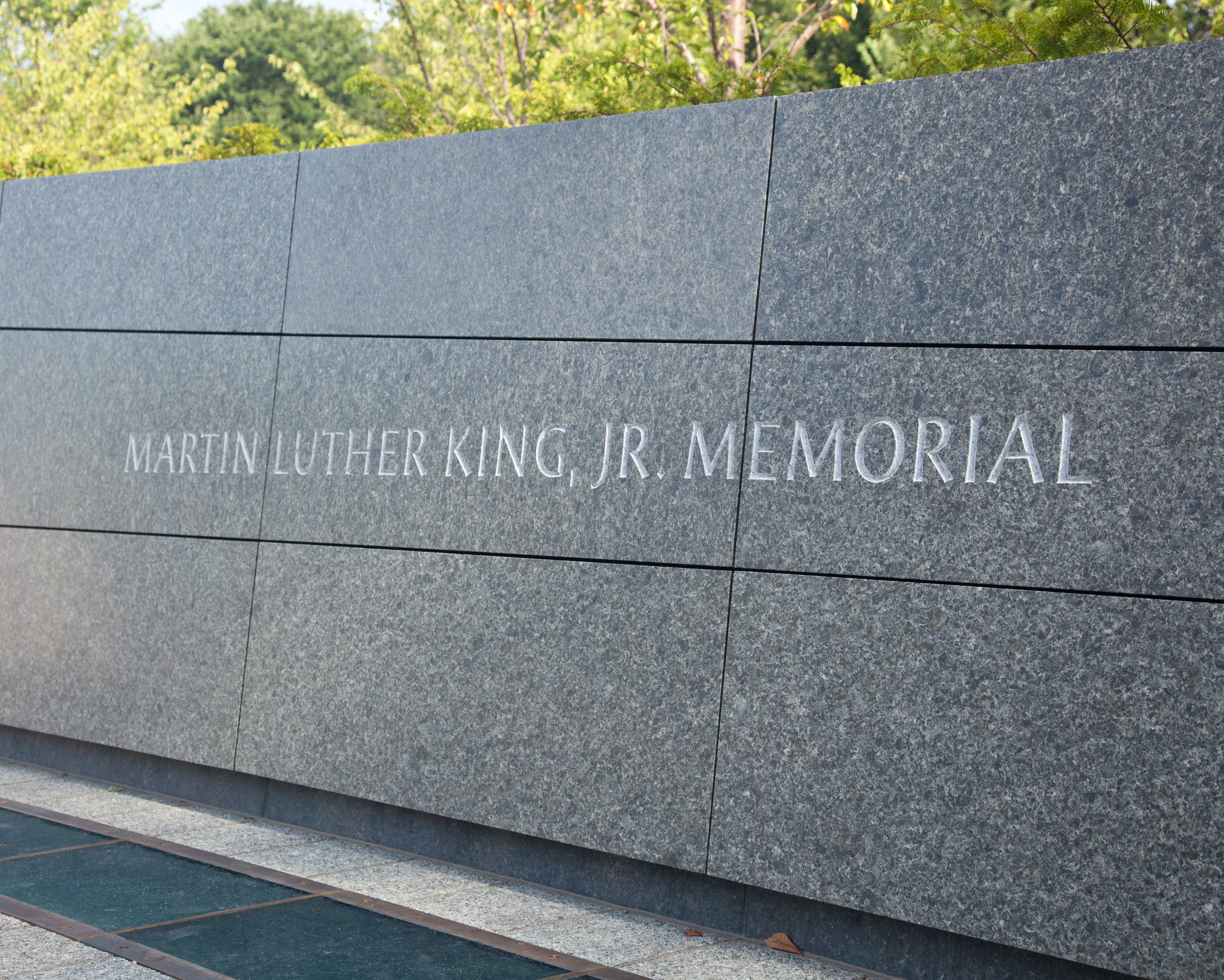 Celebrating Black history with these W. P. Carey alumni
During Black History Month, we're recognizing the success of alumni featured in past W. P. Carey magazines. From authors and entrepreneurs to senior executives and civil rights leaders, we're proud to honor the accomplishments and achievements of these alumni who have and continue to lay the foundation for the next generation of innovative leaders making a difference in our world.
During Black History Month, we're recognizing the success of alumni featured in past W. P. Carey magazines. From authors and entrepreneurs to senior executives and civil rights leaders, we're proud to honor the accomplishments and achievements of these alumni who have and continue to lay the foundation for the next generation of innovative leaders making a difference in our world, including: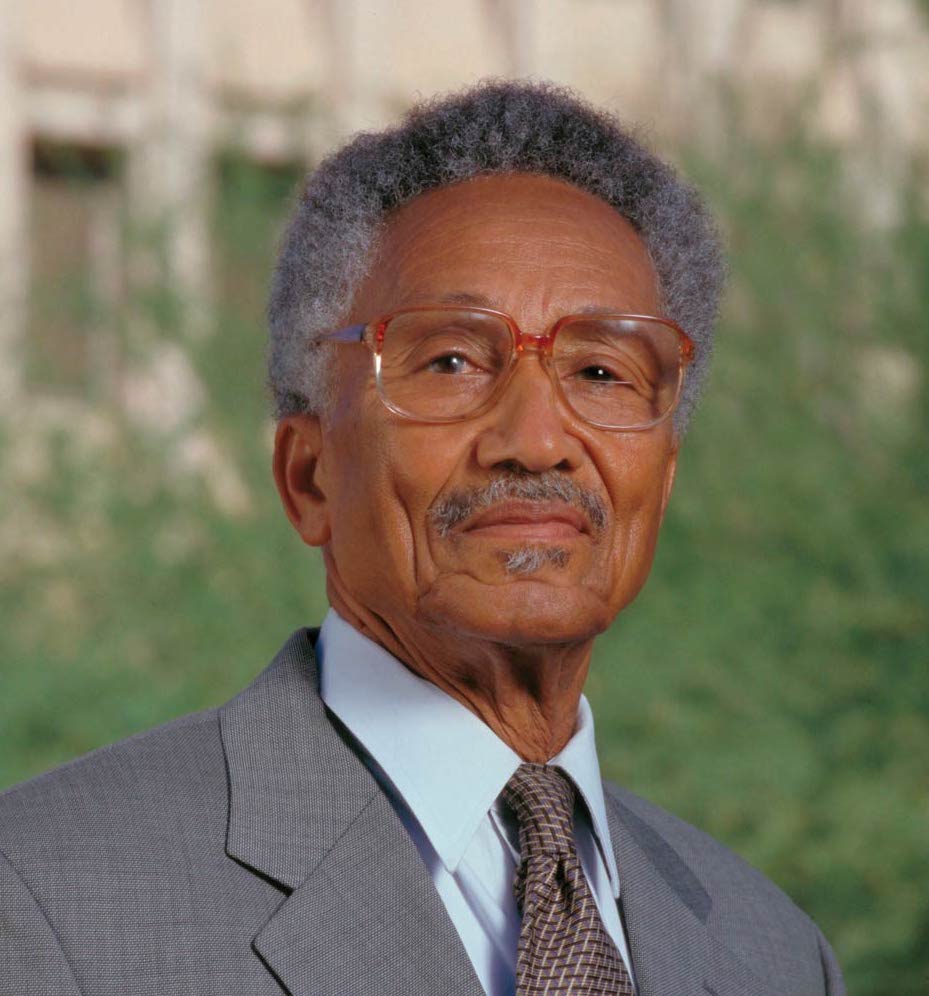 Calvin C. Goode
Calvin C. Goode (BS Business Management '49), former Phoenix city councilman, vice mayor, and civil rights leader, died Dec. 23, 2020, at the age of 93. Goode served a record 22 years on the Phoenix City Council but was equally proud of his many years dedicated to education. Goode was often called the "conscience of the council" because he used his voice to raise questions and pushed for improvements in neglected parts of the community. To commemorate his years of service to the city, the Calvin C. Goode Phoenix Municipal Building was named in his honor.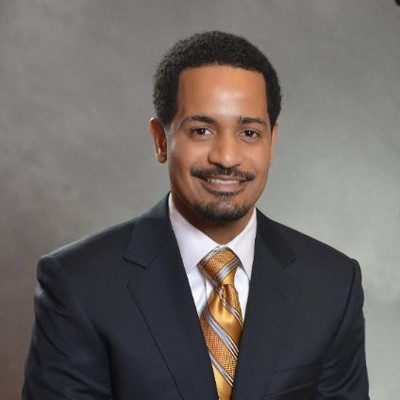 Jela Foote
Jela Foote (BS Computer Information Systems '01), who is a managing director at KPMG's Philadelphia office, is one of five leaders who head up a team of 80 IT advisory professionals across the state of Pennsylvania. His areas of focus are helping organizations address technology risk, delivering internal audit services, and collaborating with the audit practice at the Big Four accounting firm. Foote was determined to become the first person in his family to graduate from college. His six years of military service in the U.S. Army and the Army College Fund G.I. Bill provided the financial support to do so.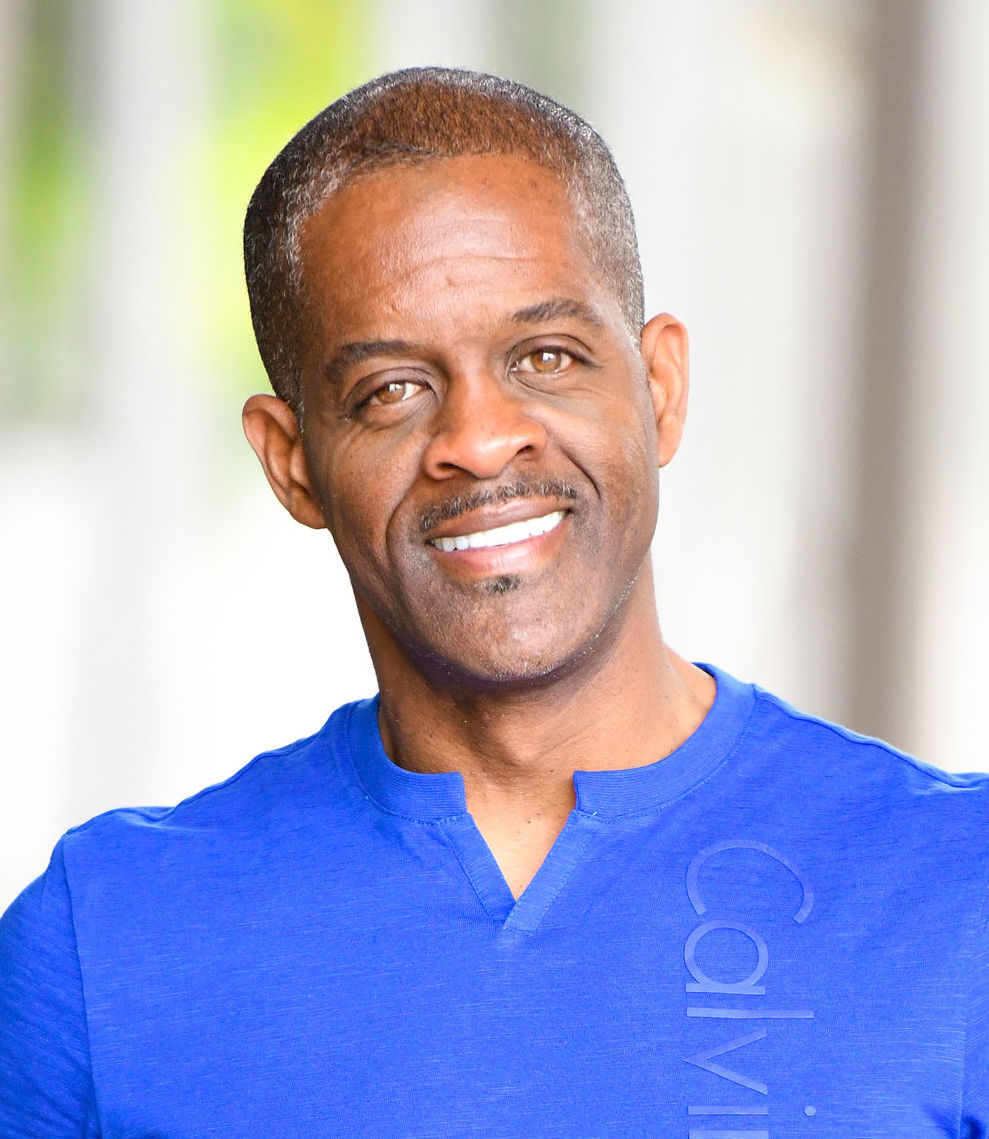 Ernest Sears
Ernest Sears (MBA '02) is the author of "Detox Your Circle, Activate Your Destiny," which relies on the idea that people are overwhelmed and distracted by a myriad of choices. The book helps readers focus on what matters and demonstrates how decluttering can trigger clarity and resonance. "When we detox our Rolodex, our true nature and essence attract more of who we are. What ensues is a resonance that sets the tone and cosmic parameters for fulfilling destiny," says Sears.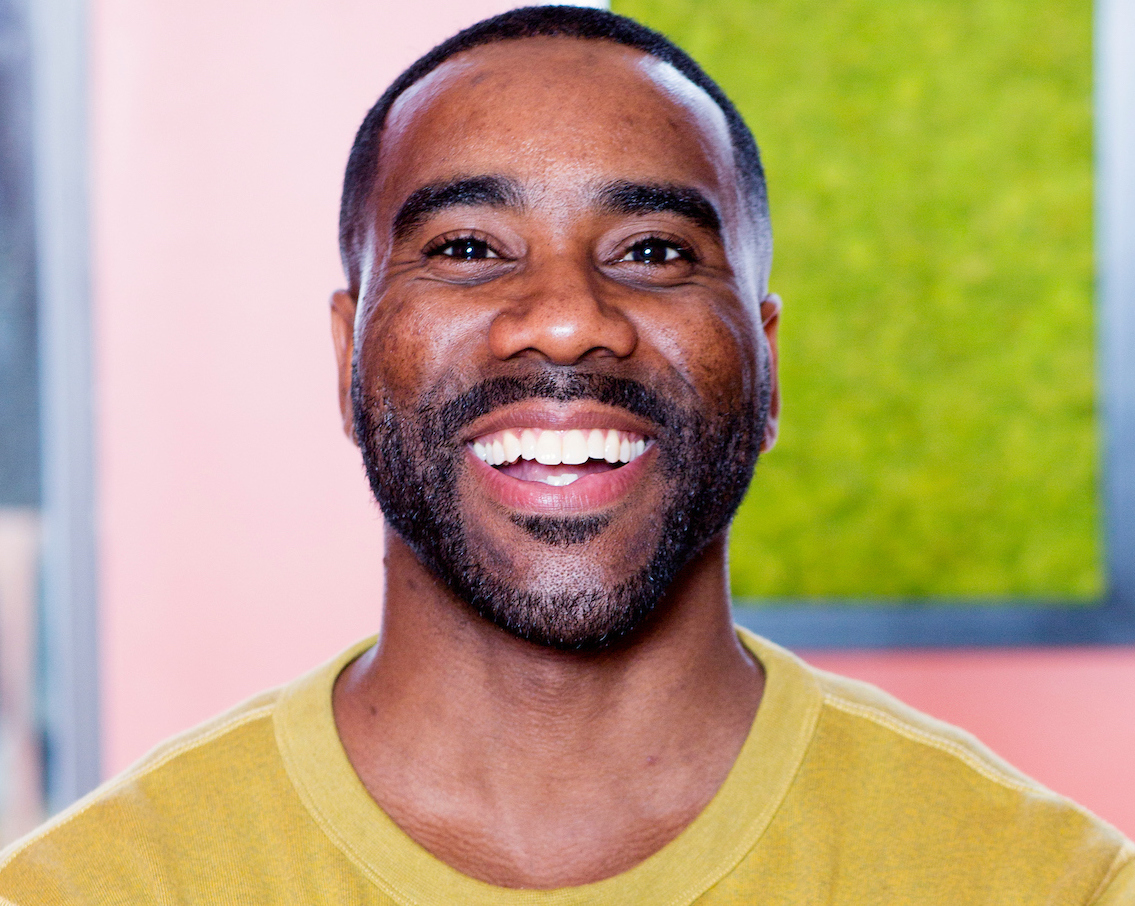 Darian Hall
Darian Hall (BS Business Administration '03) co-founded HealHaus, a wellness center, café, and community gathering place in the Bedford–Stuyvesant neighborhood of Brooklyn, New York. "Most therapy offices feel clinical, like you must have something wrong with you to go there," he says. "Our environment is warm and welcoming — there's a café, there's good music." And perhaps most importantly for men in general and people of color, visitors to HealHaus see practitioners and participants who look like them, so they can see and feel that they belong.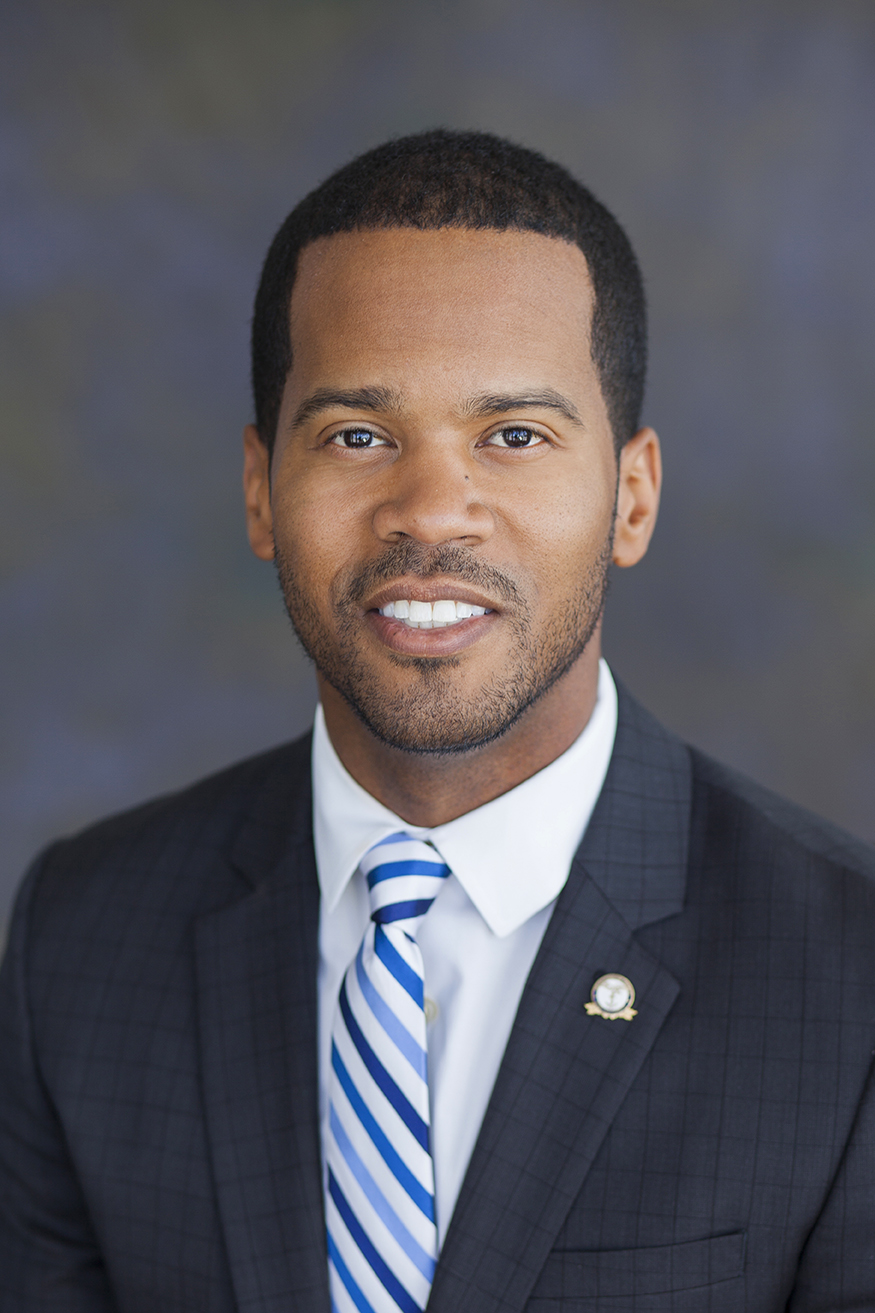 Lorron James
Lorron James (BS Marketing '05) is the CEO of James Group, a supply chain services company for the automotive industry that distributes to Ford, General Motors, Toyota, and FCA Chrysler. "In February and March [2020], almost all of our operations had to cease," explains James. "Even though facilities were down, the James Group continued health coverage for everyone and their families [the firm's 300 employees are in Michigan, Kentucky, and Mississippi]. We didn't have volume coming in, but it was our business's civic duty to the people who live in our communities."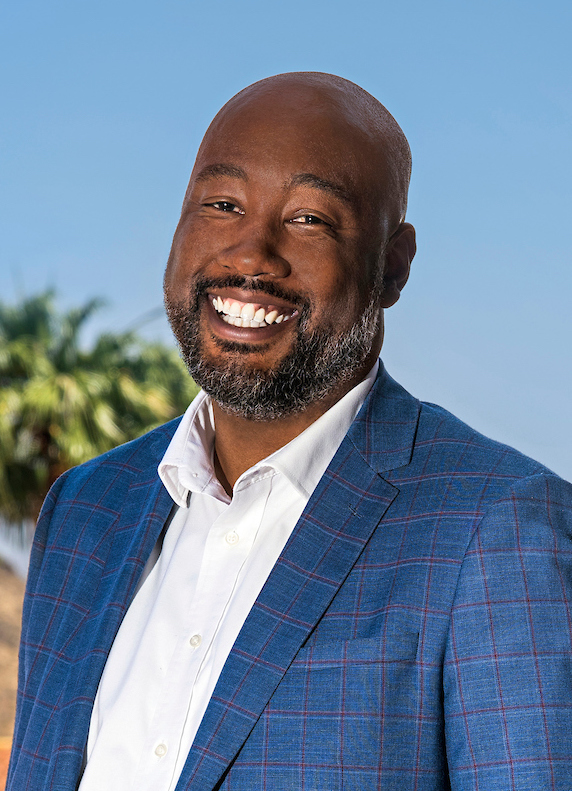 Murphy Cheatham
Murphy Cheatham (MRED '07) studied accounting at Grambling State University (GSU), a historically Black university in Louisiana where his parents met. Cheatham graduated in 2001, with a long list of campus activities and a paid internship at State Farm Insurance under his belt, then moved to Arizona to work at Motorola.
Cheatham began his real estate development career as a cost accountant for KB Homes, then at MODUS Development developing LEED-certified homes in the Biltmore area in central Phoenix. He also earned his real estate license and worked as a loan officer at a bank. While volunteering at the Urban Land Institute, Cheatham heard about ASU's new Master of Real Estate Development (MRED) program and was accepted into the inaugural class.
Cheatham, who serves on the Grambling University Foundation Board, recently connected ASU and GSU and helped put an alliance idea before the Louisiana State University Board of Regents. "The partnership will go a long way in helping foster more diversity in the commercial real estate industry," says Cheatham, who's a real estate finance and fintech executive.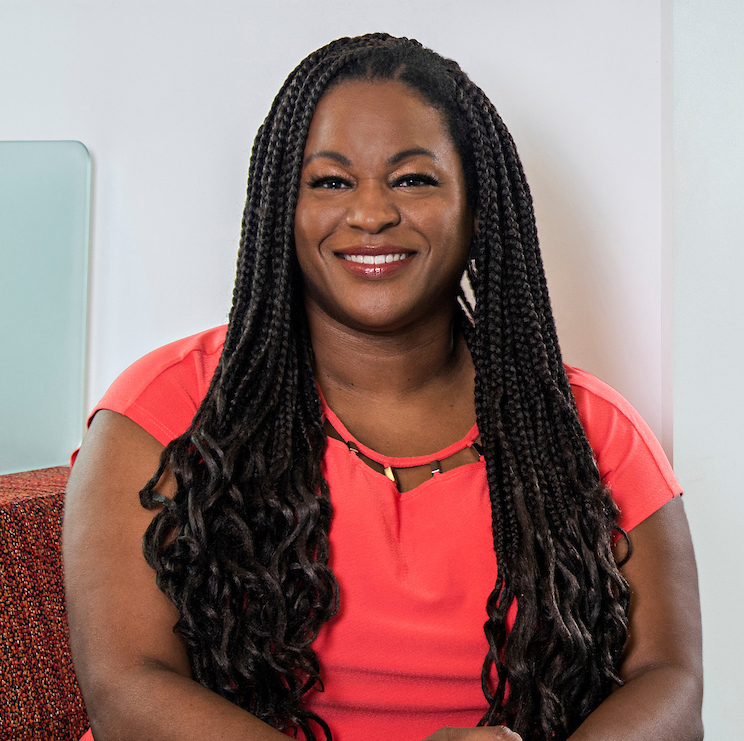 Erica Scott
Erica Scott (BS Global Business '01, MSIM '08) is CEO and founder of Civilian Connections, an employment firm that specializes in placing ex-military job candidates. With 20 years in the human resources field, her professional experience includes working with various local businesses, startups, and national companies. She holds certifications with two global agencies: the Professional in Human Resources (PHR) and Society for Human Resources Management Certified Professional designations (SHRM-CP). She also earned the new Veterans at Work Certification through the SHRM Foundation.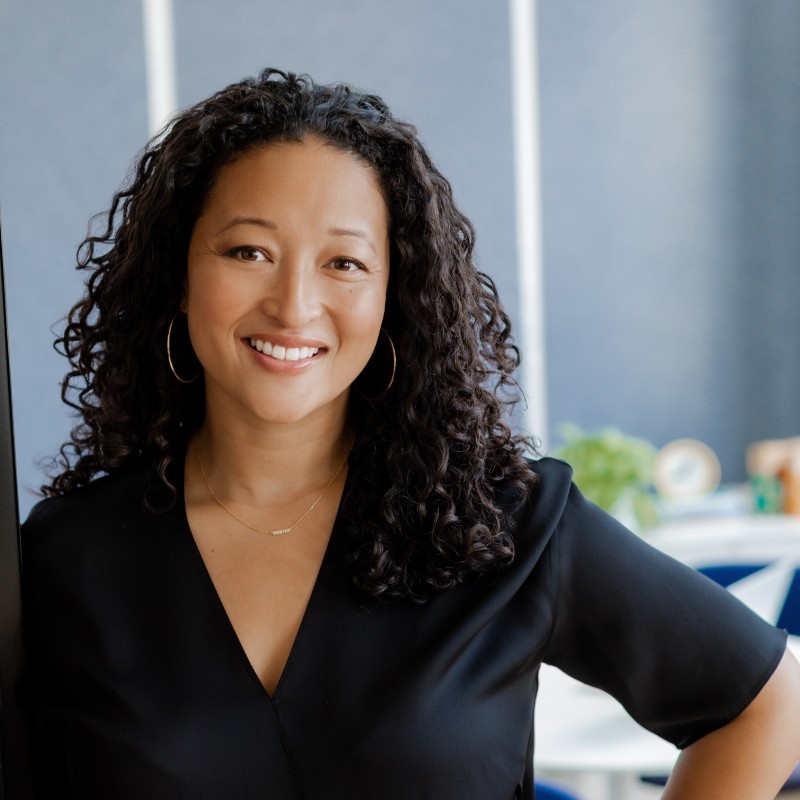 Denise Woodard
Denise Woodard (MBA '10) is the founder and CEO of Partake Foods, a company that makes allergy-friendly foods. Woodard was inspired to create Partake after struggling to find healthy, delicious food for her daughter, Vivienne, who was diagnosed with several food allergies as an infant. The New Jersey-based company has been featured in Forbes and People, and on Today.
"After George Floyd was killed, there was a focus on amplifying Black-owned brands. We did more from an e-commerce perspective in June [2020] than we did in all of 2019," says Woodard. "I was reckoning with a lot of guilt. So many people were losing their jobs, losing family members. There is all this racism in our country. Why was all this good stuff happening to our business?
"Then I flipped that thought on its head," Woodard continues. "If good stuff was happening to us, we should use that [momentum] to do better. I wanted to pay that forward tenfold." Partake partnered with the Food Equality Initiative, a nonprofit that provides allergy-friendly foods to food-insecure families. And because Woodard has been frustrated by the lack of diversity in the natural foods industry, Partake partnered with five Historically Black Colleges and Universities to [support] eight fellows for summer internships.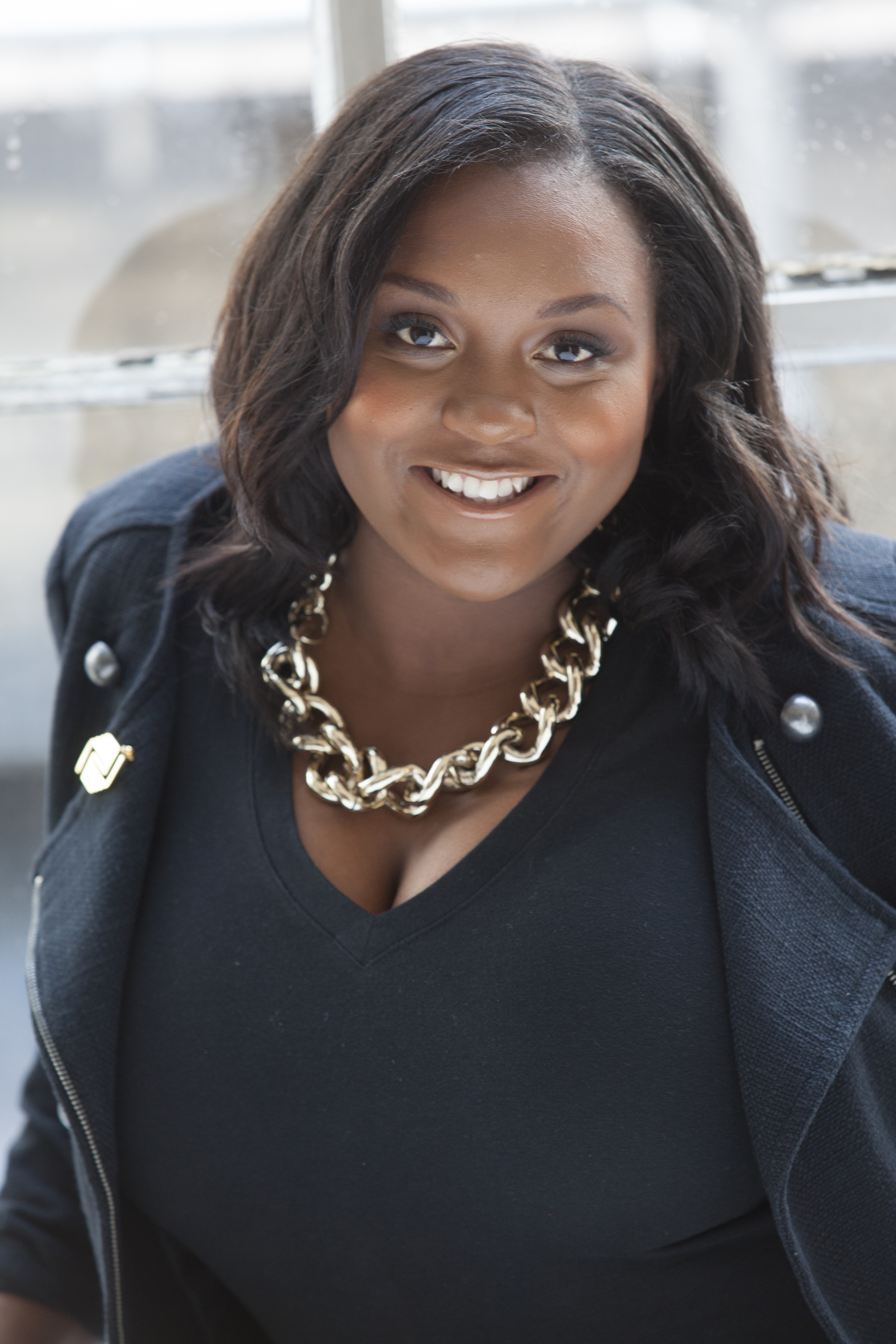 Mona Dixon
Mona Dixon (BS Management '14) was homeless, sleeping in shelters, and on the streets of San Diego and Phoenix until she was 13. When her family moved into their first apartment, it backed up to a Boys & Girls Clubs of America. Dixon wanted to join but couldn't afford the club's $20 membership fee, so a staff member offered to cover the cost. The organization changed the course of her life.
Dixon went on to become the club's National Youth of the Year and a national youth spokesperson, which landed her an appointment on President Barack Obama's Corporation for National and Community Service. Dixon also parlayed that $20 membership fee into $100,000 in academic and achievement scholarships and graduated with honors. She also earned a master's degree in communication studies (advocacy) from ASU. While Dixon pursues her doctoral degree in organizational leadership, she's writing her second book, and managing her business Inspired By Mona, in which she's a teen empowerment leader, keynote speaker, and success coach.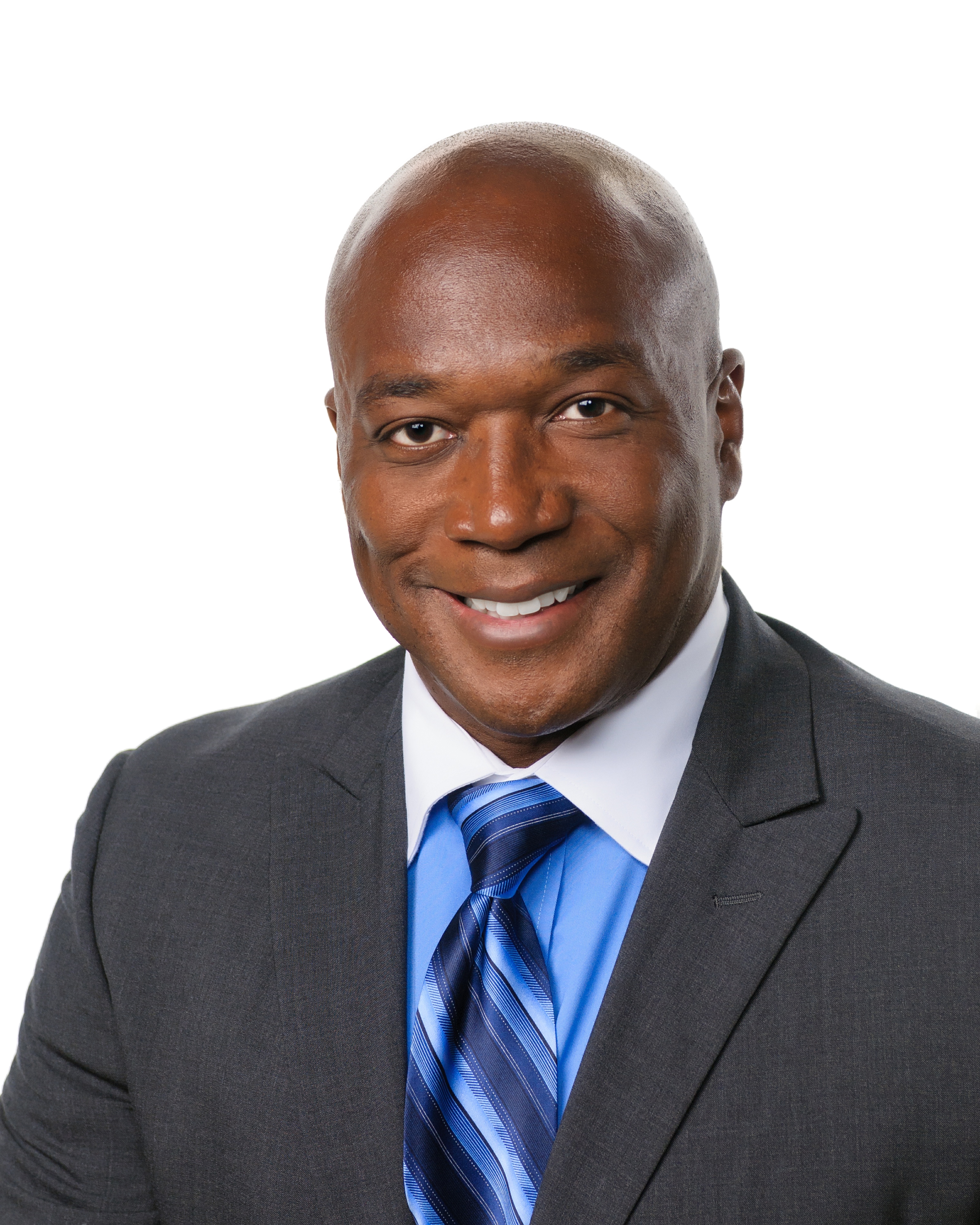 Lendrick Robinson
Lendrick Robinson (MS-FIN '16) believes we all stand on the shoulders of giants. "I wouldn't be the person I am today without the mentors I've had in my life." From a young age, the entrepreneur and W. P. Carey mentor was interested in finance. Throughout his life, he's had mentors who have gifted him with investing books. "Some people may think that type of gift is strange, but to me it was perfect — finance has always been fascinating to me. Taking that extra step of thoughtfulness meant everything," he says.
The successful entrepreneur and mentor has leveraged those early insights in finance. He directly invests in real estate and plans to acquire additional property as a long-term plan to protect against inflation.
Robinson strives to make his tenants happy. "If you treat people with respect, good things will come. Sometimes, it's not all about the monetary benefits — it's about handling situations with emotional intelligence. To me, business truly is personal."
The lifelong connection Robinson has with the school and fellow W. P. Carey alumni is something he'll always value. "It means a tremendous amount to me, and I want to contribute because I want our reputation to grow," he says.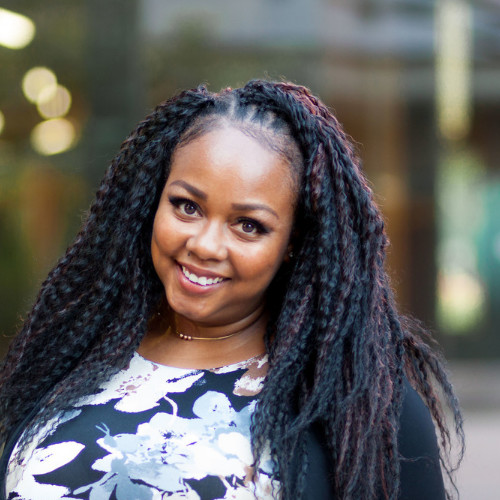 Leandres Christopher
Leandres Christopher (MBA '18) launched startup Knotbox, a subscription-based hair care/style company for African American women dedicated to removing the barriers to finding appropriate hair products, tools, and accessories to complete hair styles. "The buying power is there, but American retail has foolishly ignored this audience," Christopher says. "Other subscription beauty boxes for black women are product-based and don't include accessories or tutorials by natural-hair influencers. The timing is right for this idea because black women are increasingly forgoing hair-straightening chemicals in favor of natural styles."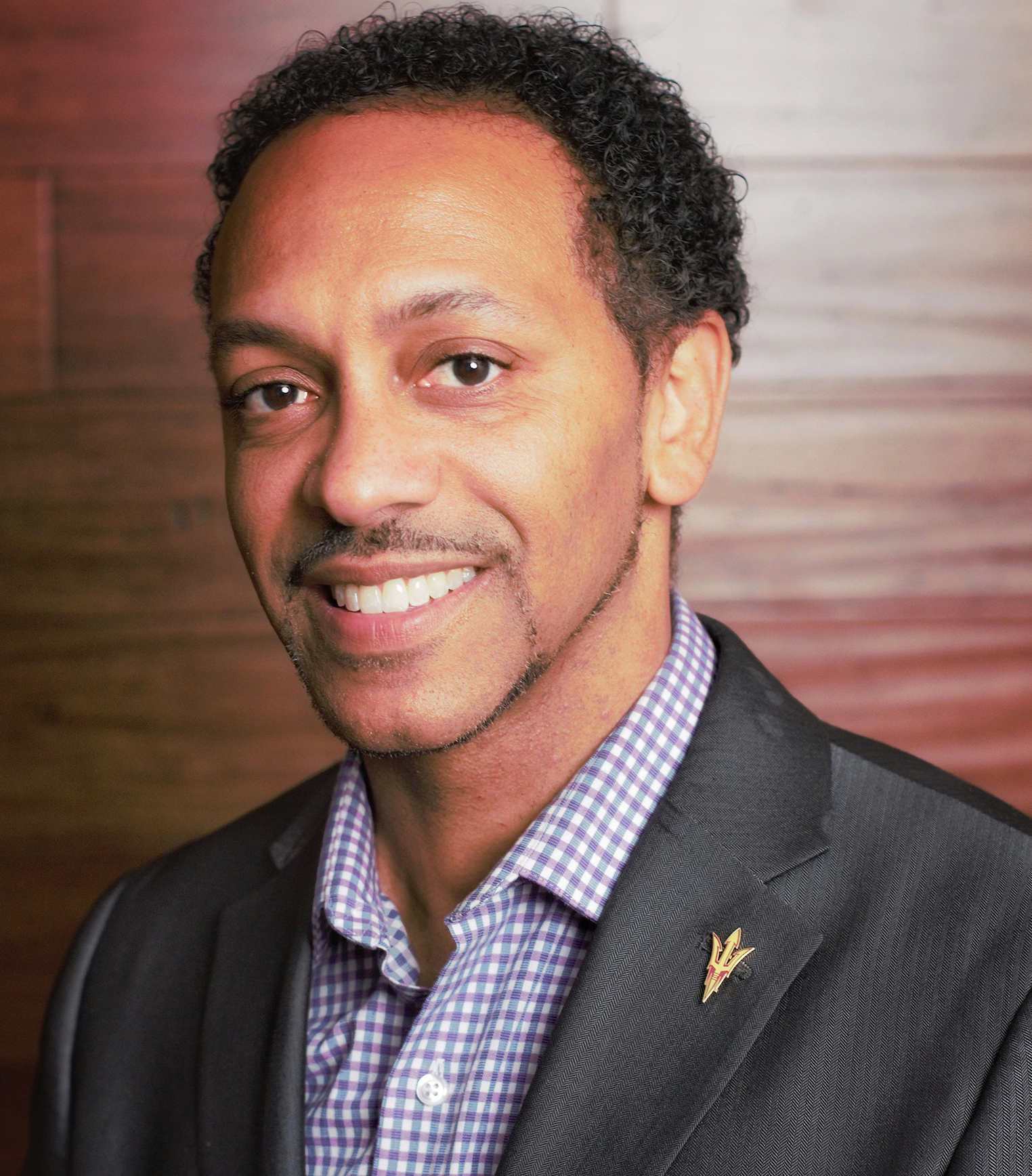 Marcus DelGado
Marcus DelGado (MBA '20), who is a lead project resource analyst at the NASA Jet Propulsion Laboratory, found ways to try to make a difference during the stay-at-home order in March 2020. Early on, for example, when Seattle — where he lives — only had outdoor dining and takeout, DelGado and some friends put together a list of restaurants in the city that are owned by African Americans and other people of color. "We would choose two restaurants a week and put a social media spotlight on them," he explains. "We would encourage folks to order takeout. It was a way to share conversation even if we couldn't be in the same space."
Later, DelGado and a few friends started a "walk-and-talk" where they took a 21/2-mile loop around a local park with their face coverings on. "It was an opportunity to say what's on our mind and in our heart," he says. "I think it helped all of our mental health. We could always look forward to our Thursday walk-and-talks."
DelGado also practiced something he calls "enrichment Friday." With every other Friday off, he tried to do something productive. He helped create a speaker series for a couple of local schools with professionals in his network and went with some of his fraternity brothers to donate food to a food bank.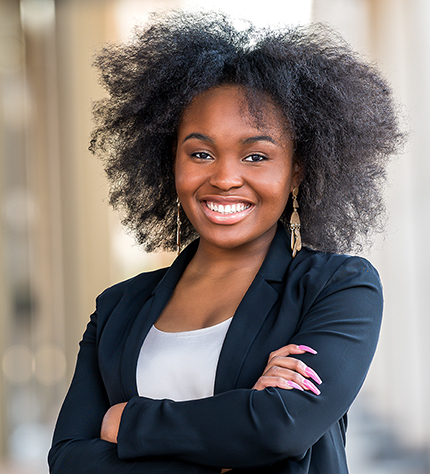 Aniyah Braveboy
Aniyah Braveboy (BS Business Public Service and Public Policy '21) is an external affairs associate for Planned Parenthood of Arizona. During her tenure at ASU, she was a peer advisor, the president of the Black African Coalition, student advisory chair for the ASU Advisory Council, and oversaw Diversity & Inclusion as appointed by ASU President Michael Crow. Braveboy was also a GEAR UP tutor and success coach. She was honored with a 2020 Catalyst Award by the ASU Committee for Campus Inclusion for her work fostering and promoting diversity and inclusion at ASU and beyond.