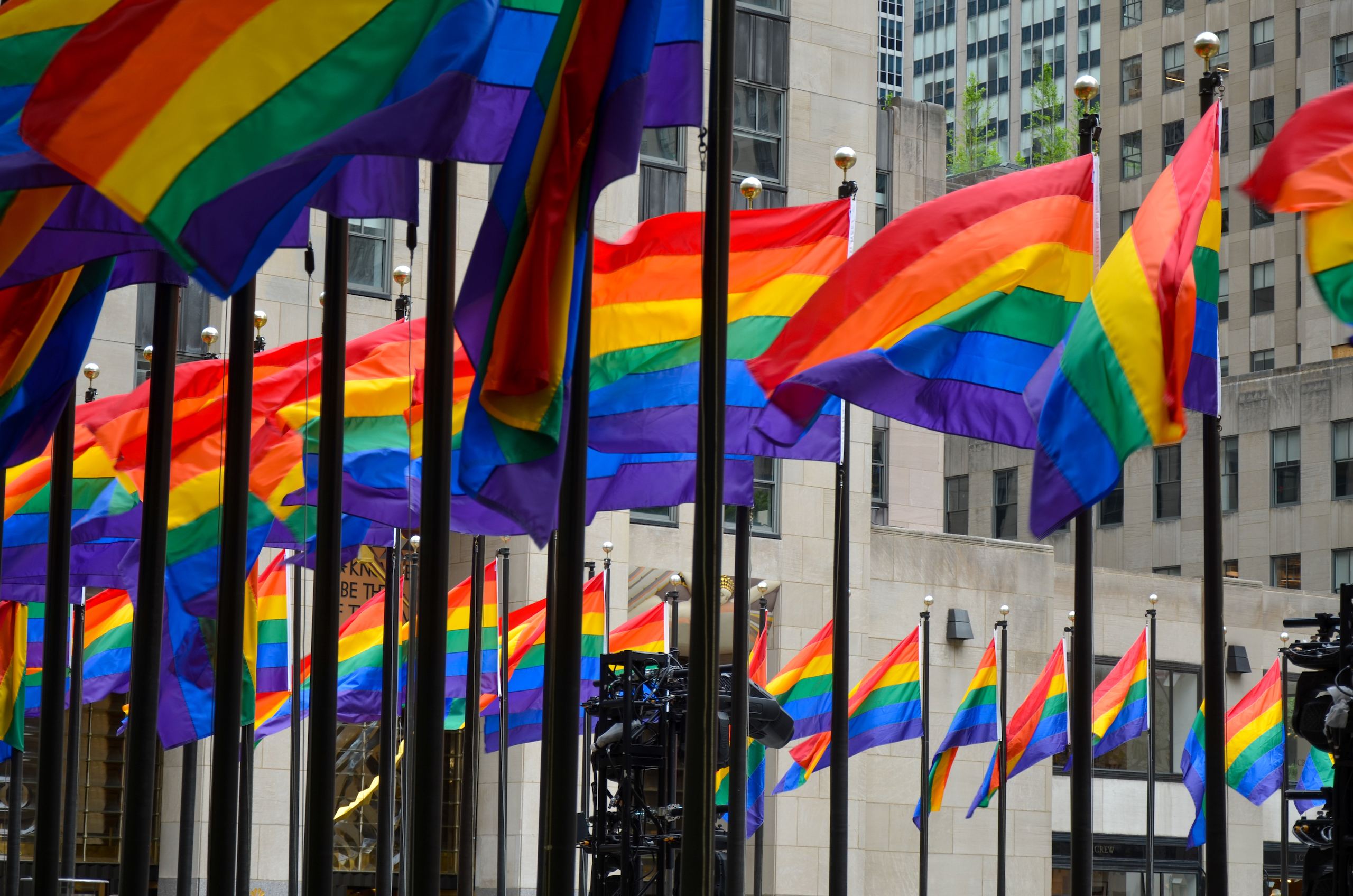 Alum takes pride in giving a voice to others during and after work hours
When he isn't connecting business clients, he's creating a safe space for the LGBTQ+ community.
After working in the corporate world, DEI roles, the nonprofit sector, and education, Grant Frailich (MiM '14) brought his experience to Conscious Capitalism Inc. where he serves as the "voice of the member," keeping his finger on the pulse of what the community of business leaders needs to be successful.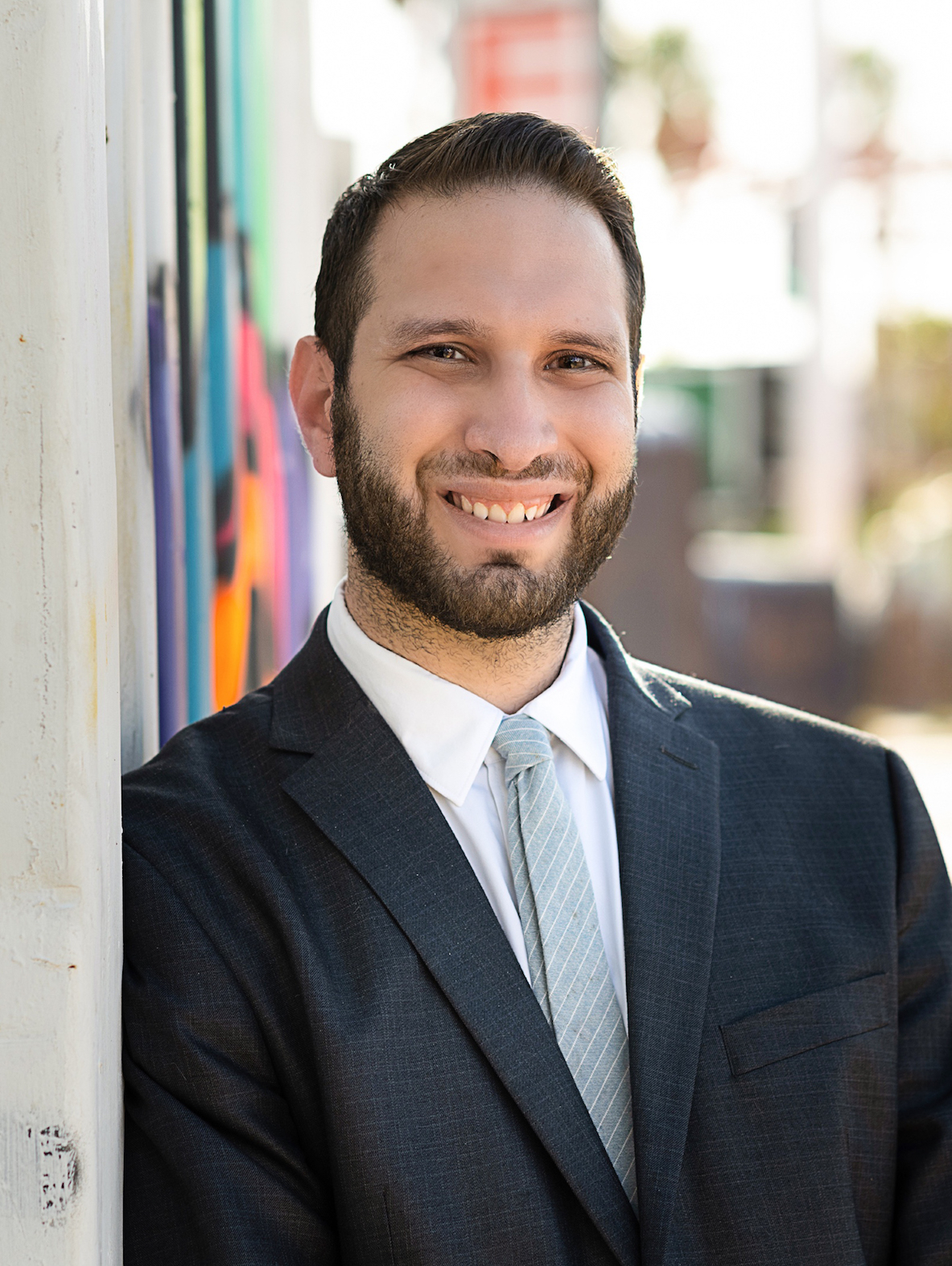 W. P. Carey news caught up with Frailich to learn more about his job role at the U.S.-based 501(c)(3) nonprofit organization, as well as how its values parallel his after-work activities: providing after-school and summer programming to LGBTQ+ youth in the greater Las Vegas area through non-profit organization The Pride Tree.
Putting conscious capitalism to work
Conscious Capitalism Inc. is a nonprofit organization that is building a movement of business leaders improving the practice and perception of capitalism to elevate humanity through the four tenets of the Conscious Capitalism philosophy: Higher Purpose, Stakeholder Orientation, Conscious Leadership, and Conscious Culture.
Frailich says, "What most inspires me about my work with Conscious Capitalism Inc. is the ability to help create a movement of business leaders committed to the idea that businesses can — and should — support all stakeholders, including their employees, suppliers, and the environment, and that by supporting all stakeholders, businesses are ultimately more profitable in the long run."
As a Member Success Manager at Conscious Capitalism Inc., Frailich recommends innovation and development to a book of 60-plus businesses. Frailich's primary duties are onboarding business leaders to the Conscious Capitalism Senior Leader Network and providing ongoing support to existing Senior Leader Network members. It also means engaging in regular check-ins with Senior Leader Network members, where Frailich engages in conversations with them around top-of-mind issues. Through these conversations, Conscious Capitalism Inc. has organized programs around the unique experiences of women within Conscious Capitalism, B Corps certification tips and tricks, navigating the changing labor market, and brainstorming ways to manage supply chain issues and the rising cost of goods.
"My favorite part of the job is having the chance to hear the incredible stories and social impact initiatives of various business leaders," says Frailich. "The Conscious Capitalism community is one of the most caring, innovative, good-hearted communities I've ever had the joy of working with, and I feel recharged after every call I have with anyone involved in Conscious Capitalism Inc."
Planting The Pride Tree
Before joining Conscious Capitalism Inc, Frailich spent six years teaching elementary school. In his last year in education, he transitioned to teaching middle and high school. "Several students shared with me the struggles they face as youth who identify as LGBTQ+," he says. "After hearing one 15-year-old, gender-fluid student share how she'd been cyberbullied to the point of death threats, learning more about the numerous anti-LGBTQ+ laws being passed throughout the nation, and reflecting upon how few organizations currently exist to serve LGBTQ+ youth in Las Vegas, I realized I needed to do something to help. Many of these students had nowhere to turn. Their friends didn't wish to discuss it. Adults downplayed their concerns. They didn't want to discuss these issues with their parents. As their teacher, I was the only person who listened to them and brainstormed solutions alongside them."
Frailich founded The Pride Tree, which offers three main programming pillars:
Club Pride Tree is identity-based programming on-site at schools focused on topics relevant to LGBTQ+ youth, including pronouns/vocabulary, navigating the coming-out process, LGBTQ+ history, representation in pop culture, LGBTQ+ laws, and how to be an ally. "The Pride Tree brings programs directly to kids at their schools, which makes our programming inclusive and accessible," Frailich says.

Camp Pride Tree is the first-ever fully inclusive summer camp in Southern Nevada. Every single person at Camp Pride Tree identifies either as LGBTQ+ or as an ally and individuals are encouraged to bring their whole and authentic selves to camp. About 80% of Camp Pride Tree focuses on activities such as art, hiking, and sports. The last 20% of Camp Pride Tree is identity-focused workshops, where kids can learn about topics such as the importance of positive self-talk or creating Pride-centered collages.

Year-round programs, such as art nights, variety shows, and the Pride parade allow us to continue building community and providing a structure of support throughout the year.
There have been many new and exciting changes for The Pride Tree since W. P. Carey magazine shared about it in the spring 2021 issue. It expanded its board of directors to include eight people. "I'm extraordinarily proud of our board's commitment to diversity and inclusion," Frailich says. Nearly 80% of its board members identify as LGBTQ+; 22% identify as genderqueer or trans, and 55% identify as people of color.
The Pride Tree is also fast approaching the first-ever fully inclusive summer camp in Southern Nevada. Camp Pride Tree will provide 30 campers throughout Southern Nevada with an overnight summer camp experience from July 12 through 16. The nonprofit continues to expand its school partnerships and has arrangements to bring Club Pride Tree afterschool programs to five schools in the 2022–2023 school year.
"I'm also extraordinarily proud of our community partnerships and fundraising efforts," says Frailich. Through the work of amazing partners such as Cosmopolitan Las Vegas, Zappos, Mondays Dark, Walmart, and others, The Pride Tree has been able to offer camp scholarships to all campers in need of financial assistance and has received several five-figure grants.
Question: How is The Pride Tree celebrating Pride Month?
Answer: The Pride Tree celebrates Pride Month with our 30 Days of Pride campaign, which spotlights 30 members of the LGBTQ+ community and allies throughout the month to show our Pride Tree community that they have support and love throughout the entire Las Vegas Valley. In addition, The Pride Tree has been celebrating with some events including Family Equality Day at Discovery Children's Museum, where kids decorated Pride Tree fans, a Visit with an Artist where they made Pride-inspired art, Pride Tree night at Meow Wolf where they experienced an immersive art exhibit and a variety show. We are also continuing to promote the first-ever Camp Pride Tree to be held in July.
Q: What career advice do you have for future W. P. Carey graduates? Fellow alumni?
A: The biggest pieces of advice I can give are to be a lifelong learner, take risks, and always be reliable. One of the reasons The Pride Tree has grown as quickly as it has is because of the importance we place on prompt follow-up and follow-through.
Q? Do you have any recent learnings or discoveries to share with fellow alumni?
A: One of my recent learnings came from the Harvard Business Review article "Why do so many managers forget they're human beings?" I would add to that and question, "Why do so many employees forget they're human beings?" Treat others with grace and respect; it goes a long way.
Another discovery was from Michael Seaver, a career coach who shared the idea, "Choose your boss, not your job." If you have a good boss in a good company, they encourage you to reach your full potential; if you have a good boss in a bad company, they will protect you and support you; if you have a bad boss in a good company, you will end up feeling demoralized and frustrated. By understanding yourself, your working style, and what you need from your boss to be successful, you'll be able to find someone who encourages you to be your best self.
I'm fortunate to work for a phenomenal boss and company that allows me to experience things such as facilitating a conversation on "Three Practices for Increasing LGBTQ+ Corporate Equality" with the director of workplace equality at the Human Rights Campaign (HRC). I'm endlessly grateful to work for a company and a boss who allows me to bring my authentic self to work, including my experiences with The Pride Tree.
Finally, I encourage everyone to recognize that when you're interviewing for a job, you're interviewing the company as much as they're interviewing you. I'm a big believer that you can tell a lot about an organization based on how they hire. Pay attention to things like communication style while interviewing to find the right fit. For example, the interview process at Conscious Capitalism Inc. was the best process I've ever had. People communicated quickly and were transparent throughout the process (two things I value greatly).
Q: How has the W. P. Carey School of Business influenced your career and/or your work for The Pride Tree?
A: My time at W. P. Carey taught me the importance of innovative thinking and how businesses can think outside the box to support their entire ecosystem of stakeholders. Traditional business thinking, which often focuses on profit maximization at all costs, is short-sighted and narrow-minded. W. P. Carey introduced me to the concept of "conscious capitalism" long before I knew about the organization Conscious Capitalism Inc.
Q: What ways do you recommend people and businesses contribute to creating a more inclusive society?
A: I always recommend taking a minute to step back and think to yourself, "Who isn't in this room and why aren't they here?" If you notice an issue at work such as a woman having her idea be ignored or marginalized by a male coworker, use your voice and privilege to speak up and acknowledge it, even when it's uncomfortable. As a straight, white male, I'm aware of the privilege I have and, as a result, I try to make a conscious effort to elevate the voices of those who do not historically have the same privileges I've had.
Q: How do you stay informed about industry news and trends? What have you learned recently that others might benefit from knowing?
A: Because of my work with The Pride Tree, Conscious Capitalism Inc. asked me to facilitate the discussion on supporting LGBTQ+ professionals with the director of workplace equality at the HRC. Through that discussion, I gained a deeper understanding of the Corporate Equality Index. Others would benefit from knowing that there are organizations like HRC that spend time evaluating how inclusive other companies are. If you're looking to work for an inclusive organization, there is information out there that can help you make an informed decision before joining an organization.
Q: What topic or class content do you draw from most in your daily work?
A: My favorite class during my program at W. P. Carey focused on organizational psychology. Both as Founder and President of The Pride Tree, as well as as a Member Success Manager at Conscious Capitalism Inc., I frequently think about the importance that a leader's personality plays in an organization's success. In my opinion, by taking the time to find an organization and a leader that aligns with your values, you will be far more successful throughout your career.
Q: What makes an effective business leader?
A: Effective business leaders remain humble and are continually open to trying new ways of accomplishing tasks. They are resilient and persistent without being stubborn. Self-awareness and a willingness to own their mistakes, adapt, and improve are essential traits for success in the business world.
Q: What's something few people know about you?
A: Few people know that at the age of 26, I was diagnosed with ADHD. While ADHD allows you to possess many traits critical for success in business such as creative thinking, resilience, and a constant desire to do more, it also makes you feel as though you're operating in a different world than everyone else and can make life extremely challenging at times (e.g., issues staying organized, issues with becoming overwhelmed by tasks).
Because of my experience as an adult with ADHD, I'm extremely passionate about helping reduce the stigma around mental health and employment for neurodiverse individuals.
Q: First job?
A: My first job was at Gelato Di Roma, a gelato store within walking distance of my house. It's still one of the best jobs I've ever had!
In his free time, Frailich enjoys spending time with his partner, Blair, and their two cats, Mia and Emma. He also enjoys traveling. "It's a toss-up between Hawaii, Costa Rica, and Greece as far as which trip has been my favorite." He likes reading, exercising, and enjoying all the wonders that the city of Las Vegas has to offer, too. Grant and Blair are looking forward to the new adventure of parenthood with their first child due in December.
Connect with Conscious Capitalism Inc.: Facebook | Twitter | YouTube | Instagram | LinkedIn
Connect with The Pride Tree: Facebook | Twitter | Instagram | LinkedIn