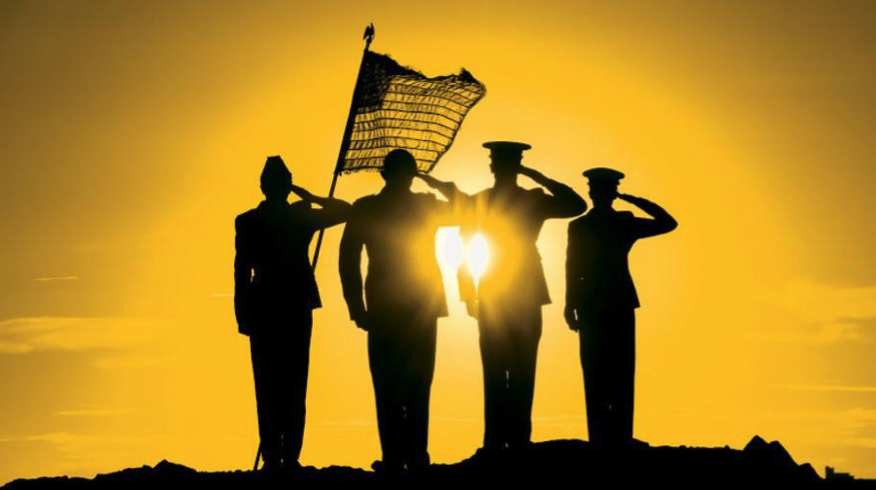 New program prepares veterans for business careers
AZNext's Business Readiness for Vets program is a free offering for veterans, military service members, and Defense Department personnel.
Ellen Grady
After serving in the U.S. Army for a decade, Michael Guggemos' transition to the business world felt like moving to a foreign country.
"It was like learning not just another language, but another culture," he says. While Guggemos ultimately prevailed, building a successful career in the tech industry, the W. P. Carey Information Systems professor of practice wanted to help ease the transition for others.
Enter the Business Readiness for Vets program, a free offering for veterans and current service members interested in business, and those who have recently transitioned and want to increase their business knowledge. The program is made possible by a U.S. Department of Labor grant and is sponsored by AZNext. Participation is not limited to ASU students; any U.S. military service member, veteran, or Department of Defense personnel may register.
Billed as being "for vets, by vets," the program brings together a team of instructors who are experienced business leaders, most of whom have served in the military.
"The philosophy of the program is for vets that have gone on and done well in business to share their lessons learned with other veterans transitioning, to reduce the problems that they may have and increase their successes," Guggemos says.
While an online component is available, in-person attendance is encouraged for the five-week course, which begins Jan. 21, 2023. Guggemos, who hopes to offer the course two or three times a year, says its depth, expertise, and the practical application of its lessons set it apart from other transition programs.
"It's not a resume review. It's not a networking event. It's not theory," he says. "Every session has faculty that are teaching, and then senior veterans who are participating in that course to do Q&A and provide context of what this means in transition."
The course consists of modules on communication, human resources, finance and accounting, business technology, and information and cyber security — topics cited by more than 100 veterans who were interviewed about challenges during their transitions. Each module includes online assignments designed to enhance in-person discussion.
Participants will receive an AZNext digital badge credential and access to AZNext's industry partners for job placement. Those interested can register online or find more information here.