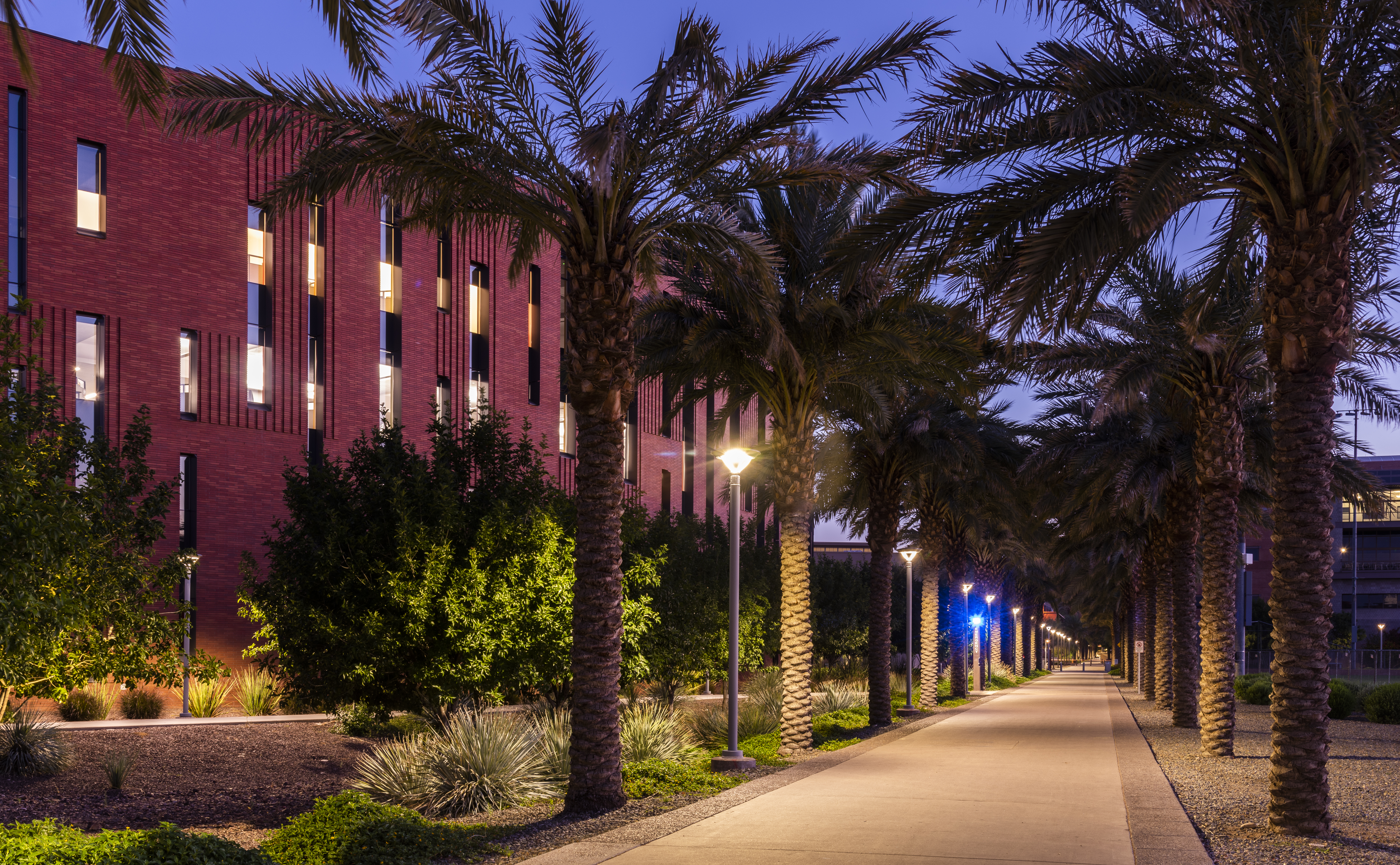 From graphic artist to real estate director: MRED program helped alumnus Devin Beasley make career shift
Devin Beasley (MRED '14), Executive Director of Self Storage at Cushman & Wakefield in Phoenix, Ariz., was inspired to pursue a new career in real estate when he observed the rapid growth and construction in his Brooklyn neighborhood.
Kasey McNerney
Devin Beasley, (MRED '14), Executive Director of Self Storage at Cushman & Wakefield in Phoenix, Ariz., was inspired to pursue a new career in real estate when he observed the rapid growth and construction in his Brooklyn neighborhood.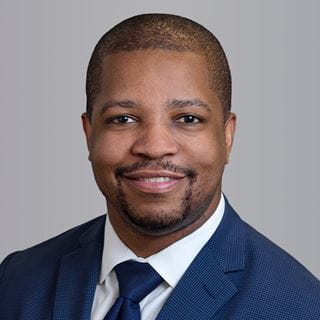 The W. P. Carey School of Business spoke with Beasley to learn more about his ASU MRED experience, what led him to a career in real estate, and what's next for the industry.
Why W. P. Carey?
Prior to joining the W. P. Carey MRED program, Beasley was working as a graphic designer. He was living in the Williamsburg neighborhood of Brooklyn, New York, and witnessed many new construction projects beginning.
"My mindset went from graphic design to actually wanting to build something, or at least be a part of real estate," he says.
Word of mouth — and his then-girlfriend, now-wife's desire to move to Arizona — led Beasley to W. P. Carey and the MRED program. "I heard good things about the program. So I went to apply and see if I could get in, and thankfully, Mark [Stapp, Executive Director of the MRED program] spent time with me and ultimately approved my application."
As someone who had little exposure to the real estate industry prior to enrolling at ASU, Beasley was impressed with how well-rounded the curriculum was, and how helpful and encouraging the faculty is.
"They definitely work with the students there to teach them the business and to be able to compete in the real estate world," he says. "I loved that part of it."
Why real estate?
That encouragement and support from faculty encouraged Beasley to continue with the program and build a strong foundation for his future real estate career. "One [professor who stood out] was Michael Bronska," he says. "He was a strong teacher because he digs into you. He doesn't let you get away with anything.
"The intelligence of Michael is that he presents information in a way that you can understand it, but you know that he is far more intelligent regarding real estate than a lot of other people out there. For him, and the rest of the faculty, to be able to, for lack of a better word, dumb it down for us and then build us back up to be able to understand what they're talking about was very good."
After graduating from the MRED program with a new breadth of knowledge, Beasley was unsure of the exact path he wanted to take. He began his real estate career as a broker, gaining valuable experience and the chance to put his MRED education to use. But he soon realized that he wanted to take his career in a very specific direction.
"I really wanted to get into self-storage because it was a niche product type, and a lot of people didn't do it," he says. "You know, with multifamily [housing], I would just be thrown to the wolves. So I want to do something that a lot of people didn't know or didn't do, and it fit perfectly."
This niche did indeed fit Beasley perfectly, and has allowed him to progress to his current position as Executive Director of Self Storage at the Phoenix office of global real estate firm Cushman & Wakefield.
What's next?
Though it may not be obvious to those not involved in real estate, recent industry trends — including sustainability, socially conscious planning, and ethical building — affect all areas, including Beasley's niche of self storage.
"There's a lot of green initiatives within self storage as far as green or solar roofs, types of water used, conservation of water within the building," he says. "[Developers] have to be conscious of their surroundings. They have to be conscious of the government and city municipalities."
As the industry continues to grow and evolve, and consumer wants and needs change, the MRED program's emphasis on environmentally and socially responsible development projects becomes more important than ever before. This emphasis has given alumni like Beasley opportunities to be at the forefront of this evolution.
Within the current economic climate, many industries have undergone significant changes, and real estate is no exception. But change does not mean collapse, and Beasley remains realistic with his vision of the future.
"Real estate is, I think, different because it is a physical asset and they're making more of it every day, but they're not making more of the land that they're putting it on," he says. "So you're going to have your ebbs and flows: retail stores, hotels, hospitals, whatever it is, it's going to have ups and downs. But my opinion is it's not going to go anywhere. It's just going to evolve to whatever people want.
"It's an evolving business model. So where is it going to go? I don't know. But I know it's always going to be there."
Propel your career with an MRED from ASU
Request information directly from our graduate recruiting team. We can't wait to meet you!