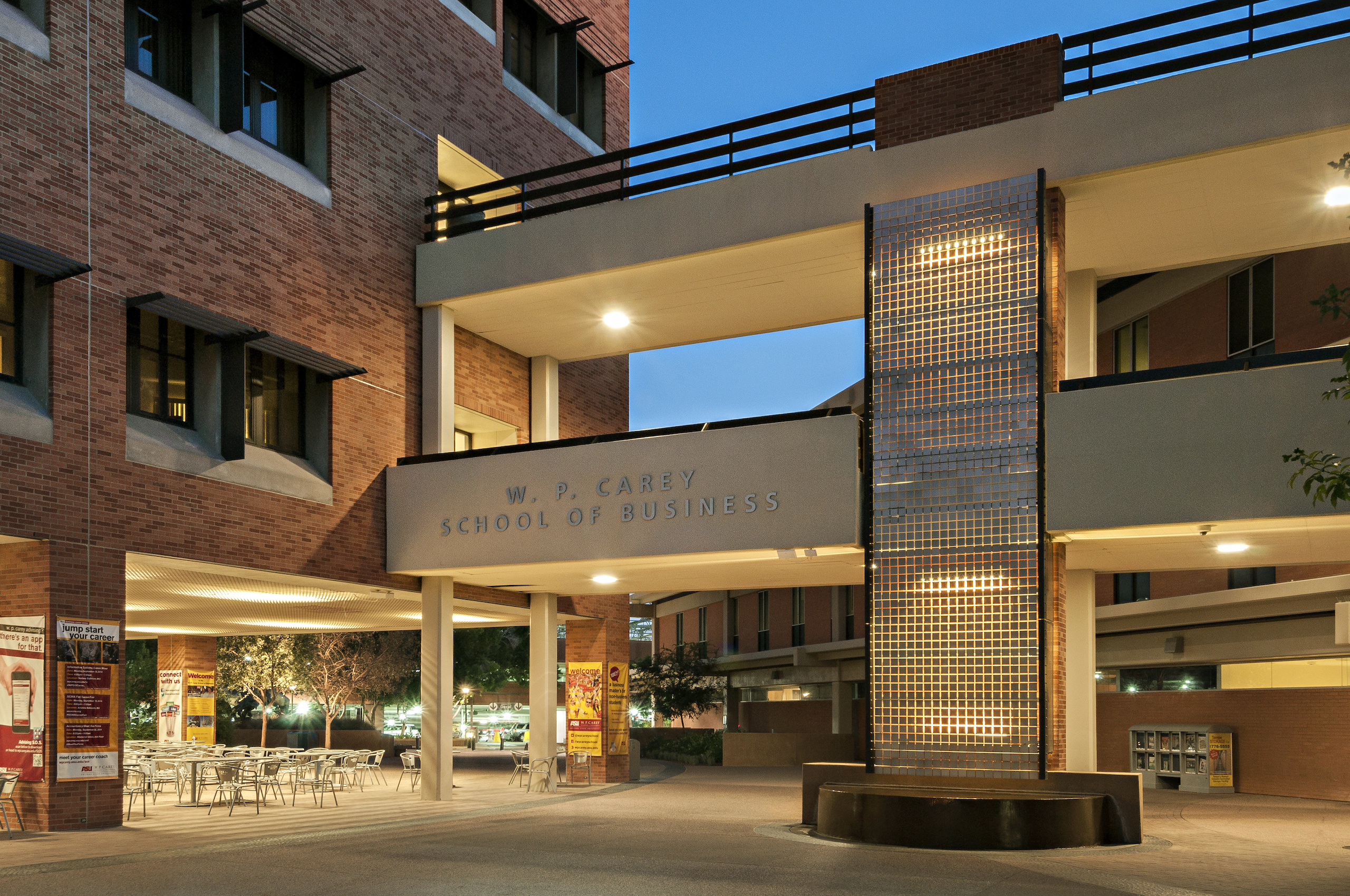 International MBA student discovers connection and managerial learning in full-time program
An international MBA student at W. P. Carey, Rajanikant Gajera gains management skills and finds meaningful support network in the full-time program.
Rachel Clark
Rajanikant Gajera, a current graduate student at the W. P. Carey School of Business, chose the Full-time MBA program because he believed it would set him apart in terms of management experience. Gajera worked the past five years in India as an engineer in oil and gas operations, but was ready to make connections and advance his career as a manager.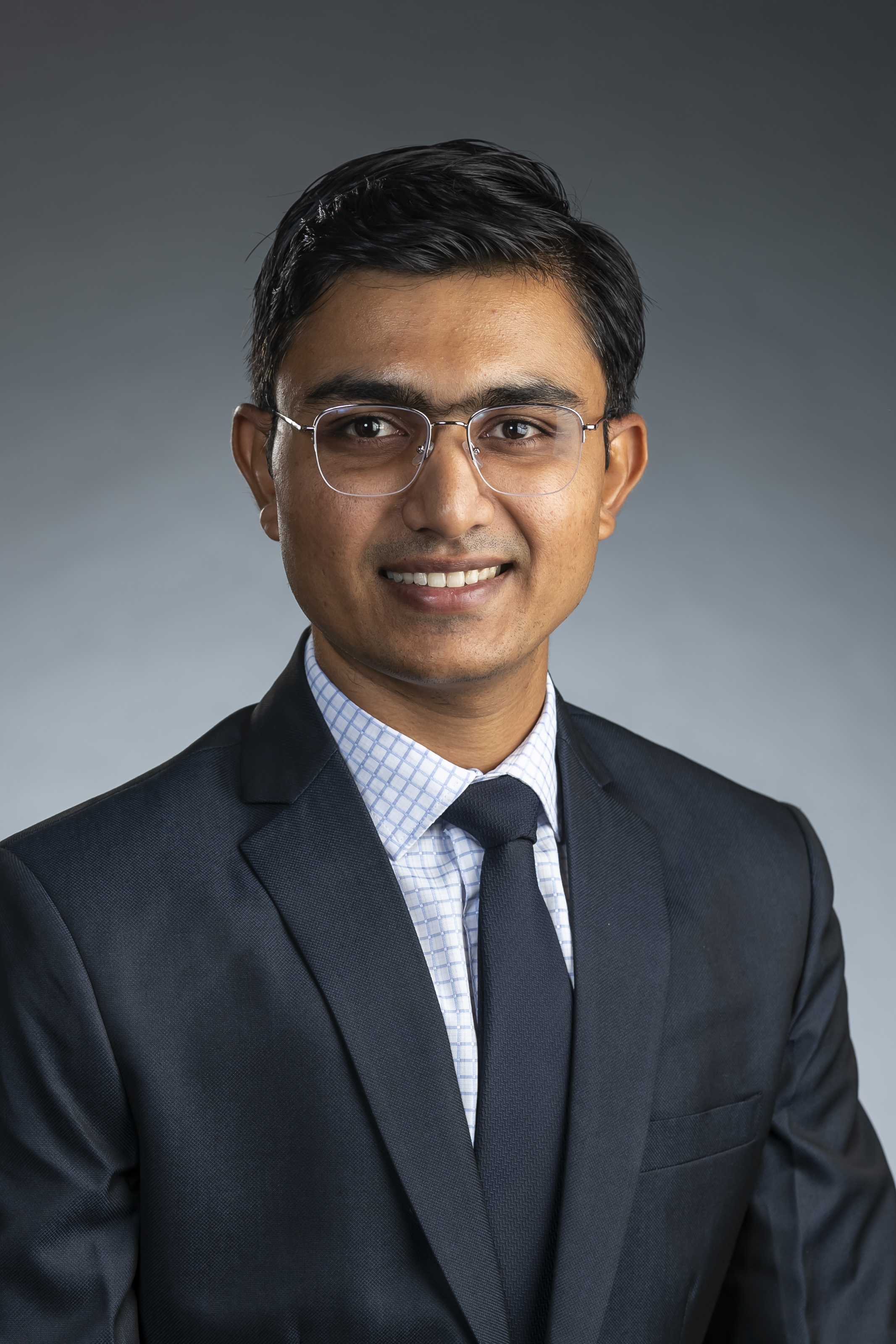 "I worked for 5 years in oil and gas operations. While I almost got an expertise in technical aspects of the operations, I wanted to explore the management aspects of the same," Gajera says. The program at W. P. Carey was specifically interesting due to its focus on supply chain management. "Also having a small class size of 60 interested me in the program since I wanted to build quality connections with classmates. All of this led me to choose the ASU MBA over other offers I had."
"I wanted to transition from engineer into manager, and an MBA from ASU was positioned as a bridge for me," he adds. W. P. Carey news spoke to Gajera to learn more about his journey to the Full-time MBA program and what's been meaningful about the experience so far.
Question: What about your education and experience has been meaningful so far?
Answer: There have been many moments of surprise that led to new perspectives in my MBA journey. While I thought that I would not like subjects on strategy and leadership since it does not involve numbers, I learned the most impactful lessons from it.
I never thought that people would go out of their way to help strangers, but I experienced something different within a month into my MBA. My professors, classmates, program operations team, and executive mentors all get involved deeply in shaping my journey for success. I had this notion that my classmates would not make good connections with me since I am a vegan and come from a traditional, non-modern community setting. But people at the school accepted my differences and I've made the best connections and friends. The school is truly inclusive.
Q: How do faculty and classmate connections enhance your learning at W. P. Carey?
A: I do not remember a single day in my MBA so far when I did not learn something new. Not just in class, but also from interactions outside of class. I started documenting all of my learnings into weekly posts on LinkedIn, so that I can reflect on them over time. One of the most impactful lessons I have had came from my interaction with Professor John Wisneski. He said, "Take as many risks as you want to while you are in the business school since the consequences here are minimal." That helped me a lot and provided confidence to take part in class discussion, even if I was not confident of whether my points added value in the discussion.
Interacting with students from 17 different nations and from various backgrounds and cultures helps me evolve bit by bit, every single day.
Q: What are you looking forward to next in your program? What about after you graduate?
A: Academically, I look forward to learning lessons on supply chain management and finance. ASU's liberal structure of allowing students to pursue what they want enables me to combine the two concentrations. I also plan on auditing courses on art and design thinking; I define it as risk-free learning since I get to learn without having any effect on my GPA. Coming from the rigid academic structure of the Indian education system, ASU's course offering amuses me and I am grateful that I can explore all the resources in place without extra cost.
Outside of academics, I plan on continuing to make memories with my cohort. I also plan on expanding and deepening my network with alumni in various industries, especially consulting. I would love to help incoming students with guidance on paving their career path and enable them to utilize various resources in place at ASU. This is the same reason why I took on a leadership role in the consulting club as well as registered myself as an MBA Ambassador.
Q: Many students come to ASU with a goal of changing society for the better. How do you feel W. P. Carey students create meaningful change in the community, on campus, and in their careers?
A: Fun events are usually a part of all business schools, but our school finds a way to encourage social impact through regular fun events. I witnessed various different events such as volunteering at local NGOs such as Feed My Starving Children and United Food Bank, the Christmas Gift Wrap Drive for children of low-income families, a kickball game event to raise funds for supporting flood affected families in Pakistan, and a fundraiser for helping those affected by the earthquake in Turkey. While vision of all the events has been to create an impact, celebration of little moments during events made it equally interesting.
The W. P. Carey MBA family believes strongly in celebrating its members who contribute even a tiny bit in any possible way to the program. While students often appreciate professors and the program operations team verbally or through handwritten cards, the program has introduced a concept of being a Net Investor to celebrate the contribution of students to the program. Such a culture of celebrating impact boosts positivity and motivation across all members.
Q: What advice would you give to a future student who is thinking about getting their MBA?
A:Rather than just rankings, focus on what the school specializes in and whether the same aligns well with your career goals. Interact with current students and alumni to better understand the school culture, courses, and preference of employers for specific functions at the school. Finally, always remember that it is the diverse pool of people who make an MBA great.
Ready to learn more about the ASU MBA?
Request information directly from our graduate recruiting team. We can't wait to meet you!