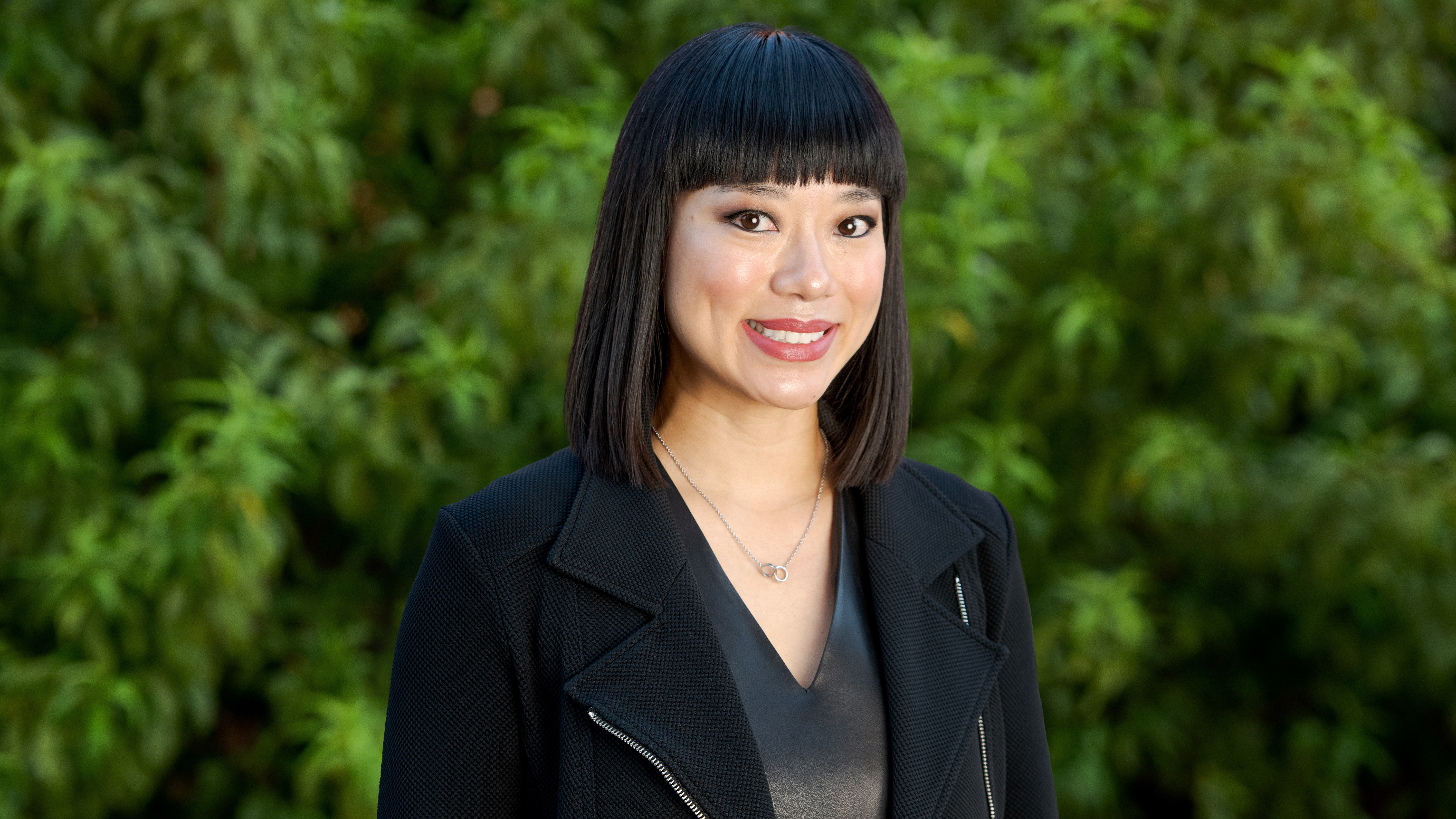 Celebrating Women's HERstory Month with Grace O'Sullivan
Grace O'Sullivan (MBA '10) shares her connection to the 2023 Women's History Month theme, 'Celebrating women who tell our stories.'
Recognized as one of the Most Influential Women in Arizona by AZ Business Magazine, Grace O'Sullivan (MBA '10) is the Vice President of Corporate and Economic Development at ASU's Knowledge Enterprise and serves on the boards of Terros Health and Partnership for Economic Innovation. We caught up with O'Sullivan to ask what Women's History Month means to her.
Question: The theme for this year's Women's HERstory Month is "Celebrating women who tell our stories." What does that theme mean to you?
Answer: The theme means everything to me. Stories are how we interpret our reality as a species. Stories that are honest and vulnerable help us connect to one another and ourselves. By sharing our unique and diverse experiences, we are able to shine a light and uncover the myriad of pathways to achieve success in life and career. We can empower others by showing there is not one cookie cutter way to be successful or to be a leader. I prefer to share and hear stories that expose the good, the bad, and the ugly.
Q: Can you tell us about a woman who has positively impacted your life?
A: A woman who is an inspiration to me is Sharon Harper [CEO, Chairman and Co-Founder of Plaza Companies & ASU Trustee]. I look up to Sharon as she is not only an incredibly successful woman in a male-dominated industry (real estate and development), but she is socially embedded in every way possible. She gives back to her community by volunteering, investing, and sharing her tremendous vision and wisdom.
Q: At this point in history, which includes moments of celebration and setbacks for women throughout the U.S. and world, what are your thoughts about the time we are living in?
A: The times we are living in are complex, but exciting. It feels as though there are major paradigm shifts occurring that allow us to build a more inclusive future. With every change, we get to create the culture we want to live in. Culture change doesn't happen overnight, but rather in increments. We need to keep pushing and learn to rest when we're tired, not quit.
Q: What does it mean to support women? How does it impact our communities, country, and world?
A: To support women, we need to convert words into actions. Everyone can be more compassionate, lend a helping hand, or lift someone up in small ways. This could be amplifying a good idea during a meeting, serving as a mentor, or making an introduction to someone in your network. Inspiring and empowering women to overcome their fears can create immense change - think of all the amazing ideas, products, and companies that are tucked away internally that could become a reality if women are given a nudge and the resources to take a risk.
Q: How does access to education change women's lives? How did it change your life?
A:Having access to education ultimately translates to women having freedom and agency. These are incredibly important as it relates to having improved economic opportunities, better health outcomes, and the ability to hopefully avoid or get out of exploitative situations. My education has changed my life by exposing me to different ideas and worldviews and given me the tools to think critically. These experiences and skills help me to be more empathetic and make me better at my work and a better person.