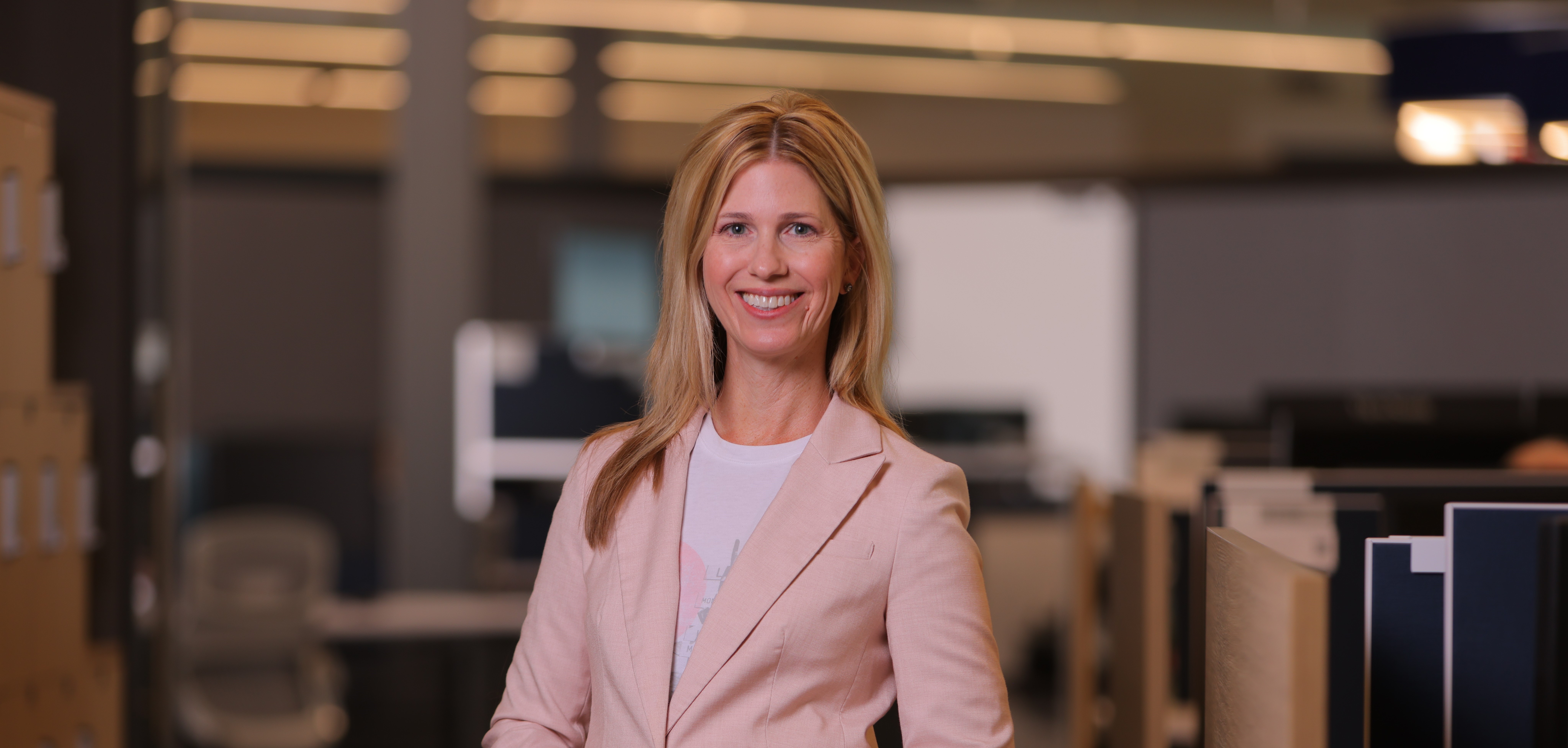 Alum gives back to Sun Devil community
This Women's Equality Day, Erin Im (BS Marketing '04, MBA '08) supports young professionals through knowledge and mentorship.
Molly Loonam
When Erin Im (BS Marketing '04, MBA '08) was pursuing her undergraduate degree and juggling work, internship applications, and career fairs, it wasn't easy to imagine where her career would take her.
Today, Im is right where she wants to be. As vice president at Early Warning Services, the network owner and operator of Zelle®, Im is responsible for enterprise talent strategy to support the ongoing growth, development, and retention of employees in all stages of their careers, which includes students participating in the company's internship programs.
"I have a very rewarding job — give people jobs and teach them to be successful in those jobs," says Im. "The leap from the safe classroom environment to the real working world is one of the biggest transitions students will make. Opportunities that allow students to step into the 'real world' in a safe environment, like an internship, help bridge that gap and make the transition easier."
The programs help prepare students for life after college through meaningful assignments and hands-on learning, and Im sees more than 60% of interns convert to full-time positions with the company after graduation. Following successful internship programs with ASU students, Im has also spoken at ASU business fraternity events to share her knowledge and career journey with current Sun Devils.
In celebration of Women's Equality Day, we caught up with Im to ask how she inspires the next generation of professionals both in and outside the workplace.
Question: Why do you give back to the W. P. Carey community by speaking at student business events and supporting professional growth through internship programs?
Answer: As a student, I found a lot of inspiration hearing from successful alumni. At that time, it was hard to imagine where I would be and the level I would achieve in 20 years. It was especially motivating to hear from other women. It is rewarding and fulfilling to be in a position where I can give back to ASU students. It's an honor to share my learnings and experiences, as well as extend jobs to fellow Sun Devils at such a crucial time in their career journey.
Q: What tips for success do you have for future or recent graduates who aspire to be in senior leadership?
A: Be the best you can be at your current job. It is fantastic to have future goals and a plan for achieving them, but make sure part of the plan is mastering your current role. Once you have completed that, start to raise your hand for stretch assignments, and then you will be a top choice for the next level.
Q: When you speak to ASU business fraternities, what are students' most-asked questions?
A: Students are curious about the path I took to get to my level and position. I share how all the different roles I've held positioned me to be a leader that has a cross-functional mindset. That journey also includes jobs that I didn't get — some moments crushed me, and there were moments of frustration. Now I look back and realize it wasn't the right time, I wasn't the right fit, or it wasn't the right job. I never let it derail me; instead, I let it drive me.
Q: You mentioned that as a student, it was motivating to hear from successful woman alums in business. Is there a woman alum who has been particularly influential for you?
A: My mother was the woman alum who had the biggest influence on me. Her first career was as an emergency room nurse, but once she had children, she made a career change and returned to ASU to earn her master's degree in early childhood education. As a young child, I once had the opportunity to attend a day of classes with her at ASU. I thought the ASU campus was the coolest thing I had ever seen. The exposure set me on a determined path to get a college degree and gave me the confidence to get my master's degree. If my mom could get her master's degree with five children, I could get it as a single, full-time working adult.
Q: What would you say to women students who aspire to hold leadership positions at their future companies?
A: There has never been a better time to be a woman in the workforce. While progress still needs to be made, corporations are making significant efforts to hire, develop, and promote women. In my company, we set a target to grow women representation in senior leadership positions by 20%. We exceeded that target ahead of schedule and grew the population by 30%. Corporations want you!
Q: What is the best piece of leadership advice you have received?
A: Get curious, not furious. Approach problems, misunderstandings, and obstacles from a place of assuming positive intent. This small adjustment in thinking immediately puts me in a state of higher-level consciousness. It enables me to create a space for more transparency and honesty to come up with a solution together.
Q: What does Women's Equality Day mean to you?
A: Women's Equality Day represents a time to pause, reflect, and acknowledge the importance of equal rights, and marks a day to celebrate how far we've come in the treatment of women. It can feel defeating to only focus on how far we still have to go, so recognizing our progress motivates us to keep working toward equality. I feel fortunate to be a woman in the workforce at this time, and fortunate that as someone in a senior leadership position, I can influence equal pay, equal treatment, and equal rights for women through my employer, through my actions, and through my advocacy.