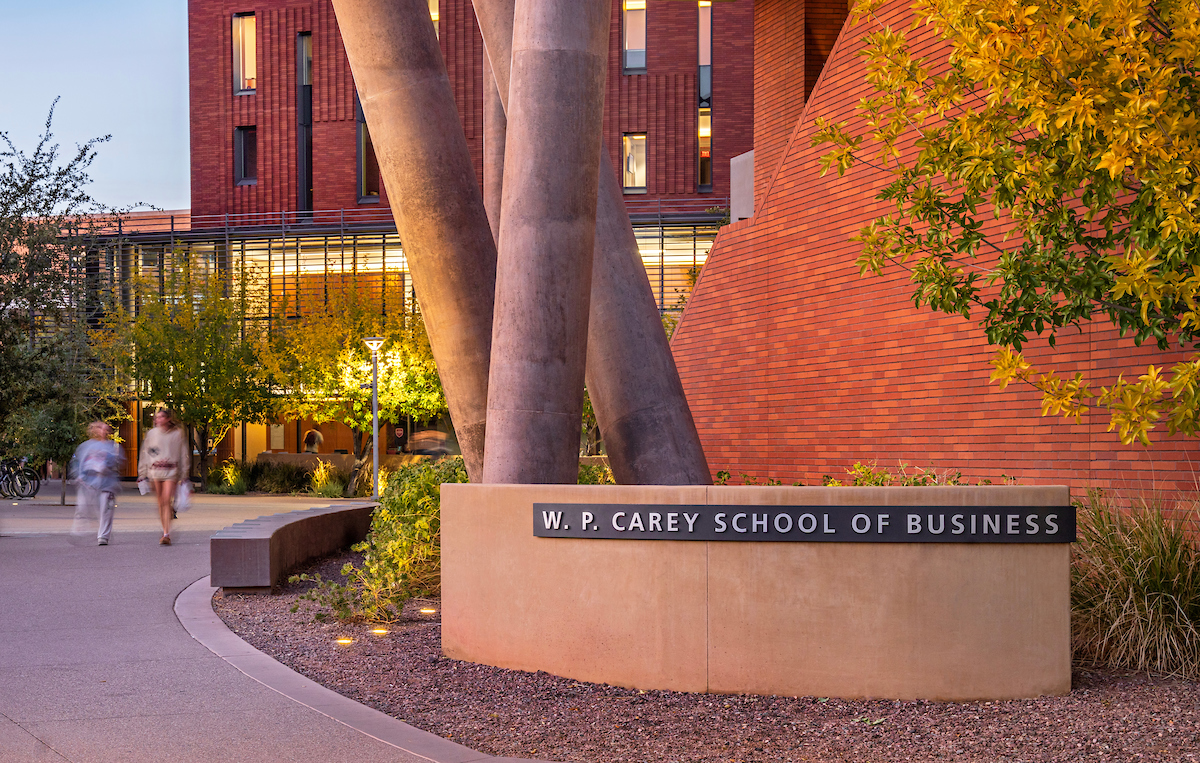 Full-time MBA student discovers passions, leadership skills in program
Building better leaders is a focus of the Full-time MBA program at Arizona State University, and as current student Francisco Morales has learned, cultivating leadership skills happens outside the classroom as well.
Kasey McNerney
Building better leaders is a focus of the Full-time MBA program at Arizona State University, and as current student Francisco Morales has learned, cultivating leadership skills happens outside the classroom as well.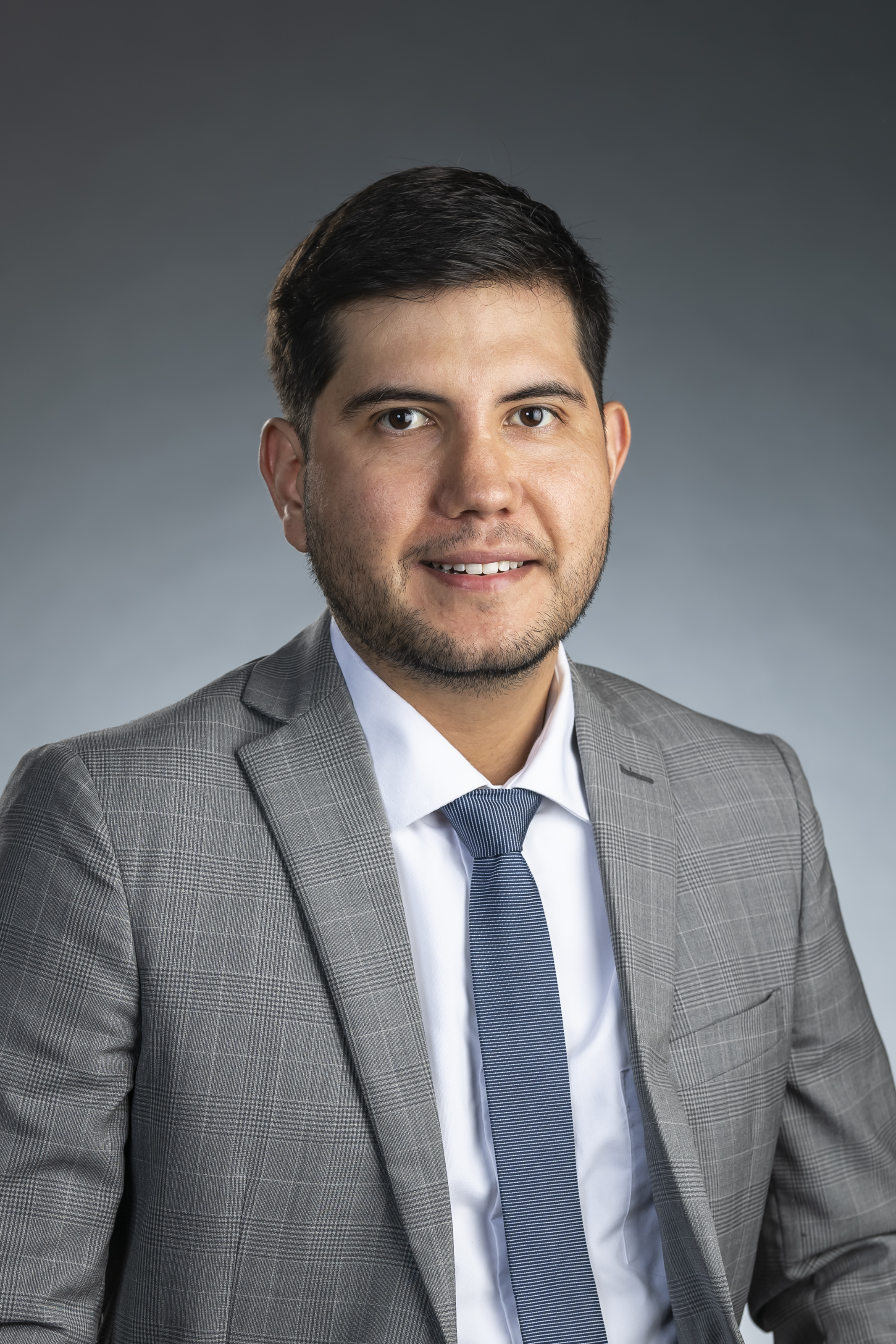 "In activities like golf, swimming, running, or the racquetball club we've created, you have a chance to connect outside of school," Morales says. "It translates to a better networking and understanding of each other, which leads to better understanding in the classroom and afterward, when we are in our careers. Good leadership enables others to be themselves and feel comfortable in a group, which facilitates better understanding and better learning experiences, now and in the future."
We spoke to Morales about the first-year experiences he's had with his cohort, as well as what he's looking forward to in the program and after he graduates.
Question: What led you to pursue an MBA, and why did you decide on W. P. Carey?
Answer: I have a background in telecommunications engineering. From a young age, I've always been curious about technology and the ways it changes. My family has worked in civil engineering since my grandfather, so this represented a personal change for me. Technology excites me, but I was always curious about the business side of the industry.
I earned a degree in telecommunications and electronic systems engineering from Tec de Monterrey, Mexico. I started working in the financial services industry and eventually worked at Citibank in Mexico, fostering and empowering others to create changes in technology with data and analytics. Throughout my career, I had a lot of exposure to executive management and business acumen there, but I wanted to become even more informed. With that in mind, I knew I wanted to pursue an MBA to hopefully have a career in the financial services industry and eventually be empowered to have my own company and have better management tools to create a positive impact in society.
For my career plan, especially long-term, if I wanted to create a link between the U.S. and Mexico and have the opportunity to work close to my hometown of Los Cabos, I needed to be strategic about the program I chose. The thing about W. P. Carey that stood out was it being Where Business is Personal. I really am thankful for the support I receive here. Everything I do, I put my integrity on it, and I see that reflected here in the faculty, my classmates, and the second-year MBA students who are graduating.
Q: How have your connections with classmates and faculty enhanced your experience?
A: It's been amazing. Everyone comes from very diverse backgrounds and different nationalities. Everyone is unique in their own way, not just in my cohort, but also in the second-year students and others. There's such a great community here, and the faculty are very supportive.
There's a lot of learning going on here, not only in class, but outside of class as well. What we do outside of class, even learning about and sharing each other's cultures. That's something I realized I'm passionate about. By fostering diversity as a whole, we all learn how to solve world-level problems, with diverse action and having new experiences with new people.
Q: Has there been an experience or class that has stood out to you so far?
A: I entered with this idea of concentrating in entrepreneurship, but still being open to explore all the other options that were available. One class that really stood out to me initially was strategic management. That blended very well the next quarter with marketing from Professor Andrea Morales.
I realized those two classes were ones I was very passionate about and resonated with my background in data analytics. So that led to me adding a marketing concentration. I'm still doing the courses for the tracks I already had, the entrepreneurship and real estate courses, and also taking some supply chain courses as well. I'm able to be flexible and find what my passions are.
Q: What are you most looking forward to in the future?
A: I'd say there are two things. First, I look forward to continuing to build these amazing connections at ASU. I don't really see it as networking, I see them as really close relationships with friends and faculty as well.
Second, I look forward to having the chance to help others. That's something that really excites me, especially as next year, I will be taking on the role of VP of Multicultural Learning in the MBA Association. I'm really looking forward to enhancing the experience of others through this holistic approach of more multicultural learning. How we can help others be more aware of their own needs. This really stands out to me, every single day. It motivates me to become a better version of myself. I look forward to eventually sharing this experience after my MBA journey.
Ready to learn more about the ASU MBA?
Request information directly from our graduate recruiting team. We can't wait to meet you!