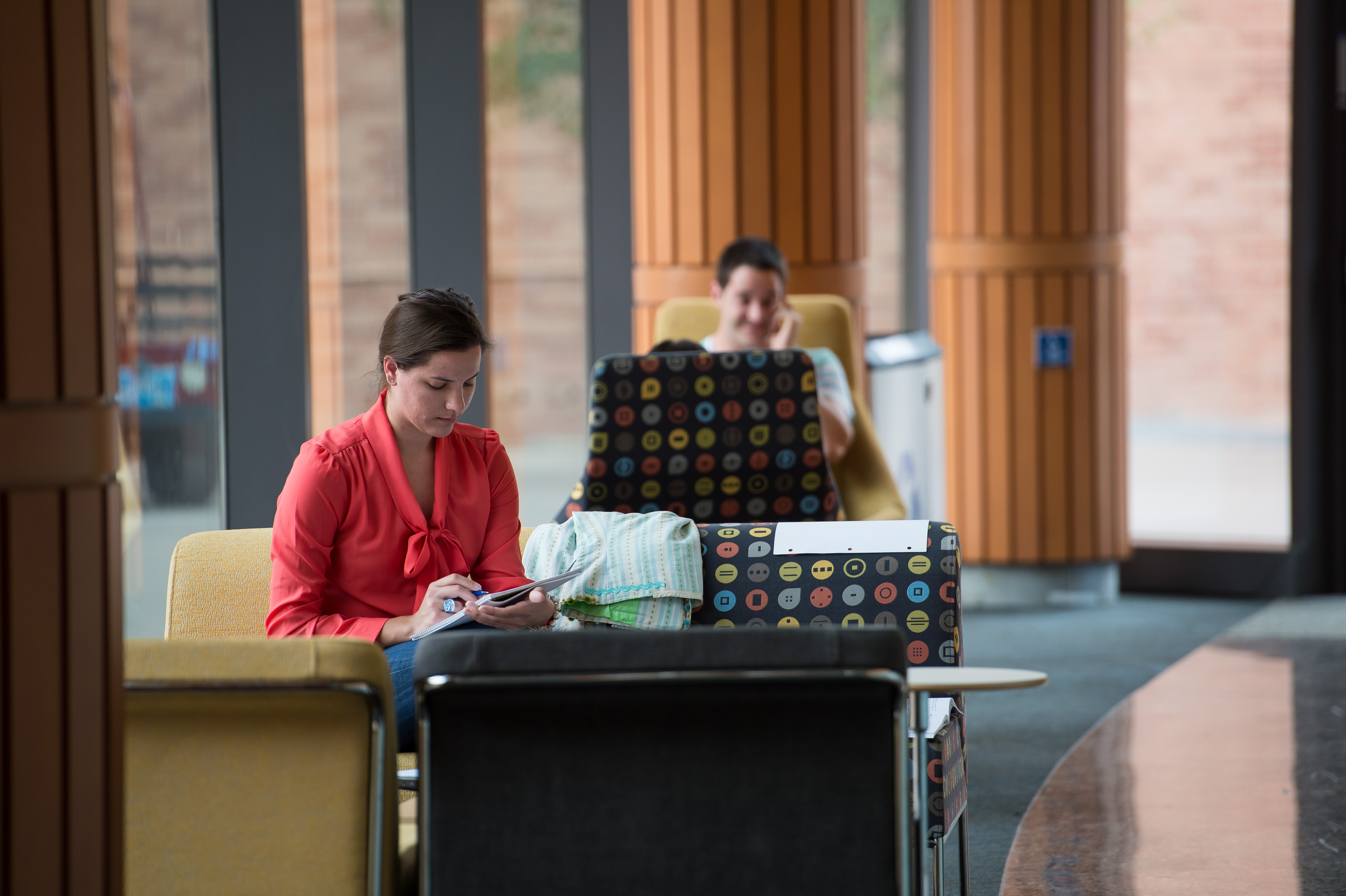 How to: Prepare your application essays
Writing strong, compelling essays is one of the most important things you can do to bring your grad school application to life. Essays give the admissions committee an opportunity to see if the degree is a good fit for your future goals, highlighting the unique value you'd contribute to the program.
The admissions team works diligently to assemble a high-caliber and well-rounded class of students from a broad range of interests. Diversity is important at the W. P. Carey School because our programs are team-oriented, collaborative and interdisciplinary — even if you're earning your degree online — and gaining knowledge from others is a key ingredient to your success both now and in the future.
Be strategic
Be sure to highlight academic, professional, and personal experiences that will make you an asset in the classroom. Keep in mind not only what you can get from the program, but what you can bring to the program for others. Think about how all of your experiences work together to paint a better picture of you as a candidate and potential classmate.
Lead with your strengths
Your essays should expand upon your most unique and interesting experiences, whether that's as a student leader, volunteer, or summer intern. Avoid reiterating job responsibilities that can be found in your resume, unless they further illustrate your significance as a classroom participant. And it's always a good idea to have someone edit your essays to ensure they convey your intended message, in an error-free and organized format.
Get to the point
While you do want to sell yourself at every point in the admissions process — from choosing the best recommenders to concentrating on your key strengths when you meet or speak with the admissions committee — your writing gives you the most control. So make sure your essays are deliberate and value-driven. It's great that you've accomplished X and Y, but if Z means more to your fit in the program, X and Y won't add up to much. So know how your strengths make you a better candidate and get the point across early and often.
The admissions team evaluates your complete application to gain an overall understanding of your academic ability and experience, as well as your potential for success in the program. Essay questions aren't just a measure of how well you can communicate; they're integral to helping us understand what kind of candidate and classmate you'll be.
Take the first step
Attend an upcoming admissions event to learn more about MBA or business master's degrees from ASU's W. P. Carey School of Business. They're your best chance to learn specifics about the program and you get a little face time with our admissions team — a great way to make a good early impression.