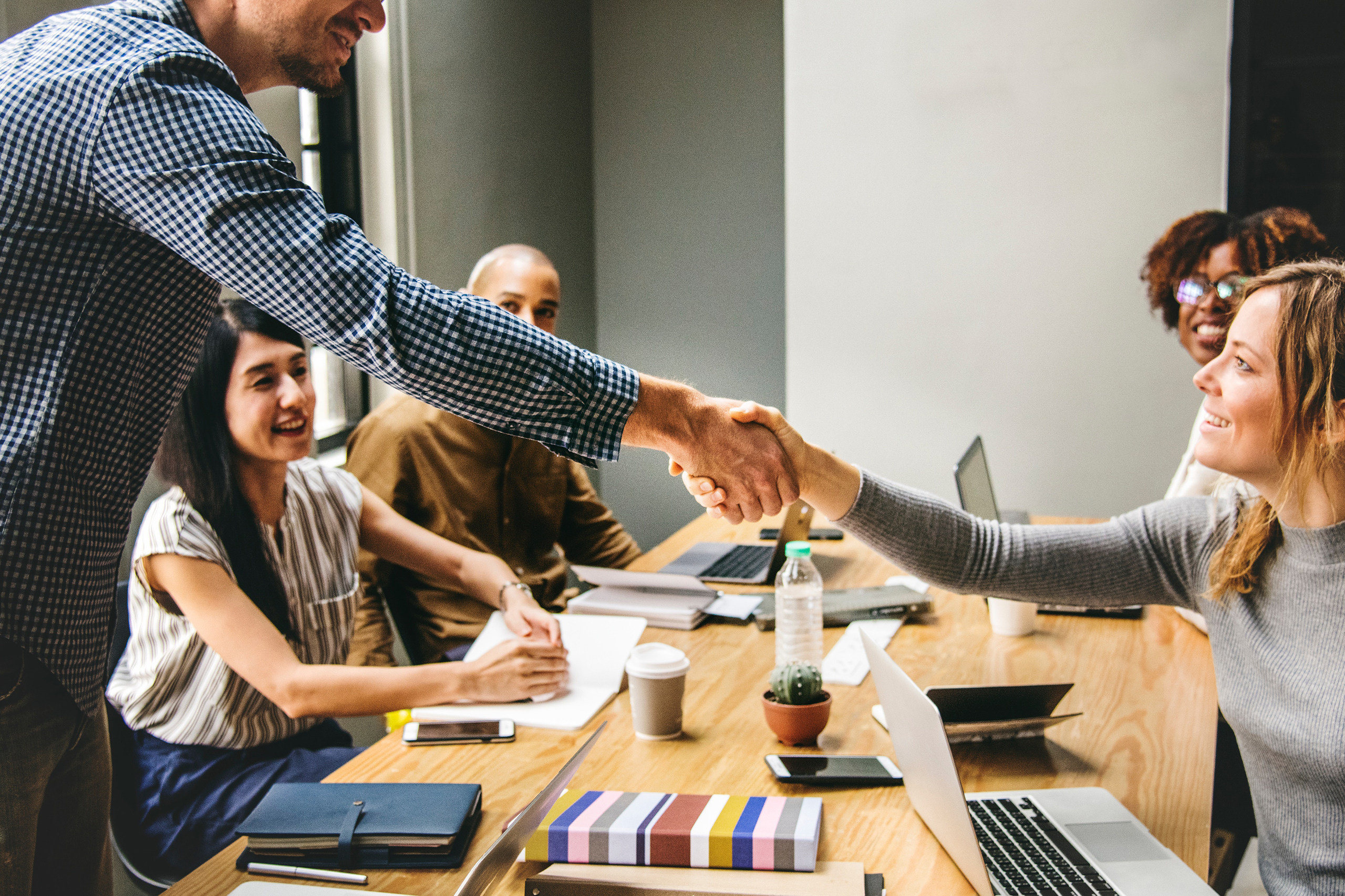 What it's like to intern
They are not all about serving coffee, making copies, and running errands. The active participation in an organization offers valuable, hands-on experience in exchange for motivation and time.
By Jenny Keeler
Internships are not all about serving coffee, making copies, and running errands. They offer students valuable, hands-on experience in exchange for their hard work and time.
Aside from professional development, real-world work experience, and access to companies, an internship often leads to a full-time job. It's also a mutually beneficial relationship, as businesses value interns for their fresh perspectives and eagerness to work and learn.
"Internships allow you to 'test drive' a role and gain experience in an industry," says Mary Fachman, W. P. Carey assistant director of career services. "Many students get full-time offers after an internship, so it's a great way to launch a career."
Fachman suggests students start networking with companies in the early fall semester. Attending career fairs, participating in company information sessions, and joining student clubs help students meet potential employers and find internship opportunities. She also advises students to have a good resume prepared and to join social media sites like LinkedIn to connect with alumni who are working at organizations of interest.
Internships are plentiful. Some are even part of the degree program. Students enrolled in the fall 2019 Master of Science in Business Analytics (MS-BA) program can extend their course plan an additional three months to participate in an internship. The regular MS-BA program is nine months.
The number of students enrolled in the MS-BA program has quadrupled in the past year, according to Clinical Assistant Professor Brett Duarte, who is the MS-BA faculty director. In addition to the internship option, the faculty created a Capstone Project class that allows students to work on real-world problems with various companies. Many internships have resulted from relationships established in the course.
"It is a win-win scenario since companies both gain value from the projects completed and can test or screen for talent that they could potentially hire," Duarte says.
Demographically, most of the MS-BA students — 80 percent — are international, and internships offer them a chance to get experience in the U.S. "The purpose of an internship is to give students an opportunity to apply what they have learned to real-world problems and increase their relevant work experiences to make them more attractive in the job market," says Professor of Information Systems Pei-yu Chen.
The following students in the computer information systems program took advantage of internship opportunities this summer:
Sophomore Robert Johnson
As a Staples sales associate, I'm learning about stocking, inventory management, customer service, and computer repair. It's fascinating to help different people from a variety of businesses, and find the products and services they need. We have people come in from all kinds of businesses, looking for various office supplies. There was a guy looking to start a taco shop and wanted to get some materials to make handling cash and cards easier. I told him about the advantages of the Square app, and he ended up buying one to hook up to a tablet. He also purchased a Casio cash register because I showed him how to input custom templates for logos to go on top of receipts, and explained the importance of establishing a brand and how having this feature would be very useful in doing so. It has been a great experience, and I have learned a lot about business and talking to people about different problems that they have.
Junior Branden Basché
I worked as an Applecare Advisor in the Applecare College Program, answering calls to help users troubleshoot issues with their iOS and Mac devices.
Junior Brittney Ginther
I had the privilege of interning at Trapp Technology, a cloud hosting and managed IT services company. As a project management intern, I created project plans and documentation, led project meetings, built project schedules, and presented to C-level executives weekly. Besides the challenging and rewarding work I did while I was there, the people at Trapp were what made my summer amazing. I was fortunate to have a wonderful mentor who pushed me out of my comfort zone and helped me become a better leader as well. My fellow project team members were also there to help me out and cheer me on. Although I miss my internship, I am incredibly grateful for the opportunity to be a part of such a fantastic company. I have grown so much as a person and professional, and I can't thank everyone at Trapp enough for the impact they made on my career.
Senior Elizabeth Baxter
As a tech assurance intern in Deloitte's Risk and Advisory practice, I traveled to various clients' offices learning how the internal audit space leverages technology. The internship gave me hands-on experience in manipulating data and testing controls.
Senior Alan Feng
I interned at Softpoint, a software and cloud-based company located in Scottsdale, Arizona. They integrate their applications on handheld point-of-sale devices such as the ExaDigm and Clover. As a quality assurance intern, I was tasked with software testing, IT phone support, openVolcano integrations/installs, and training new clients on how to use our apps. It was a great experience because there was so much to learn.
Senior Chad Hayes
I interned with Entercom Radio in Phoenix. It was a super fun job that allowed me to see a different side to radio than I've ever seen before.
Senior William Miles
I continued my internship at Carlisle Companies corporate headquarters in Scottsdale, Arizona. I've been doing Tier 1 tech support, as well as software deployments at the Fortune 1000 company that manufactures varied products, and had the chance to explore aspects of information security. I will also continue to work with the global company through the fall 2018 semester.
Senior Chris Miller
As an information systems analyst at the PetSmart Home Office in Phoenix, I was tasked with writing automated tests for an app that PetSmart uses for global sourcing. I brought a new automated testing tool called Mabl to PetSmart that uses machine learning to help maintain the tests. Being surrounded by cute dogs and other pets was a perk of the position.
Senior John Rader
I work for the University Technology Office in the Academic Technologies unit at ASU as a systems analyst for our Blackboard and Canvas learning management systems (LMS). I am a member of the Tier-3 team, which mostly handles the integration of all the developer tools into each LMS such as Dropbox, YellowDig, Cengage, Macmillan, McGraw-Hill, MediaAMP, VoiceThread, and more. My Tier-3 team consists of myself and three others along with our supervisor and director. Even though we are a small Tier-3 team, we take on tasks and always look forward to new and exciting challenges, such as the migration from Blackboard to Canvas. I've been working with ASU since 2008 in this field and love my job. Over the summer, we were extremely busy and still are, since the provost and school president's office asked us to replace Blackboard with Canvas. I look forward to hearing what ASU students think of the new system.