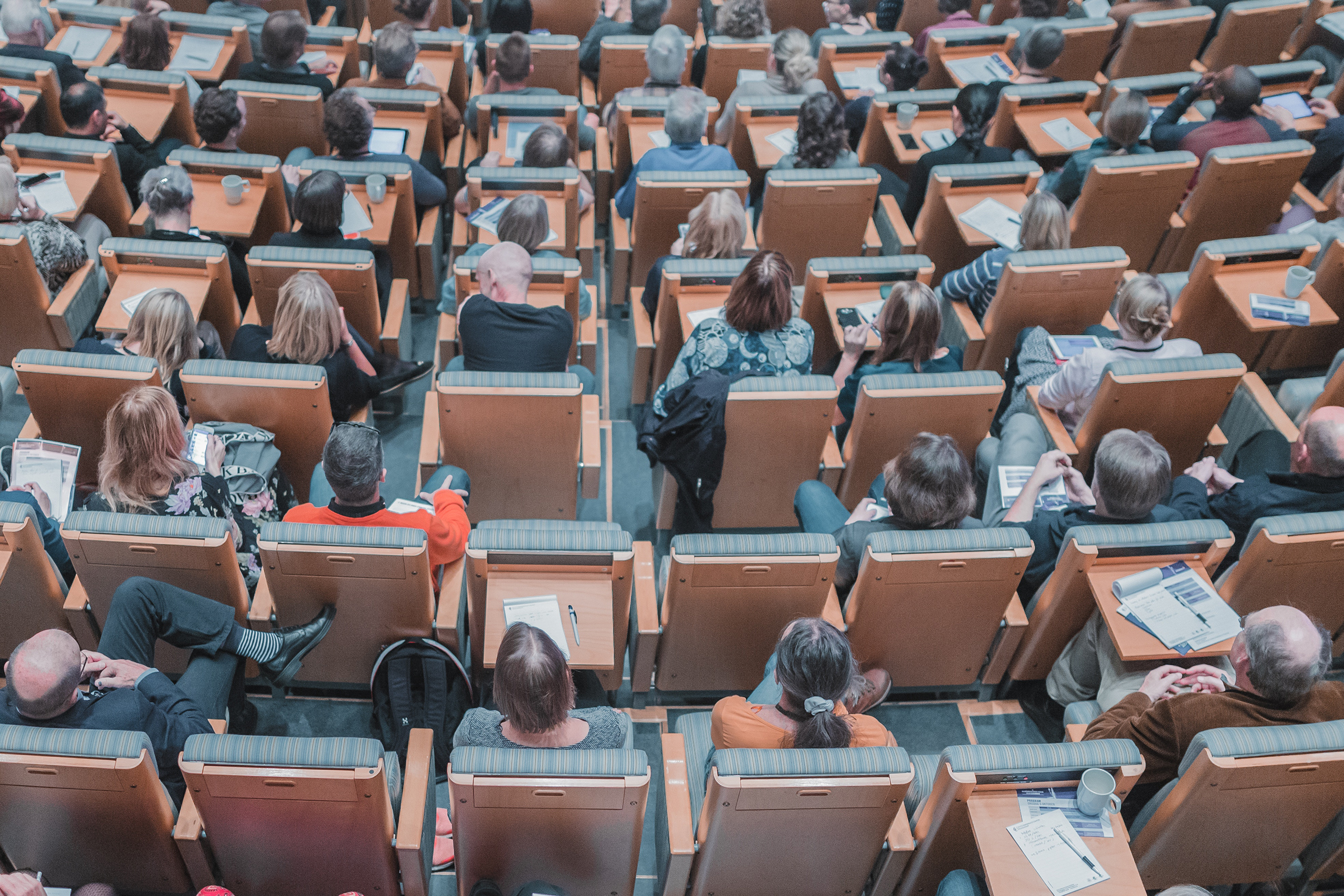 The school of stocks
The Student Investment Fund grows endowment and the students it serves.
Endowed funds are an important source of revenue for the long-term health of ASU's research, teaching, and learning activities, but their returns are not just monetary. Each year, about 30 students gain rigorous, hands-on experience analyzing and managing a small percentage of the university's endowment assets as part of the Student Investment Management Fund (SIM Fund).
Each December, undergraduates and MBA candidates present their initial portfolio recommendations to investment professionals — including experts in the community, members of the ASU Enterprise Partners Investment Committee, and representatives from its outsourced chief investment officer, BlackRock Inc.
"The level of sophistication students bring to security analysis and portfolio construction is phenomenal. It reflects the investment depth of the SIM Fund program," says Suzanne Peck, head of the endowments and foundations at BlackRock. The firm provides portfolio insights to students in the program as part of its partnership with ASU. "The other thing that stands out is the quality of the oral presentations — in addition to portfolio management skills, it's clear they're gaining marketing skills, too."
Established by the W. P. Carey Department of Finance in 1996, the program has evolved to meet industry demands ever since. After returning to ASU from two years navigating the financial crisis at Dimensional Fund Advisors, SIM Fund Director and Jack D. Furst Professor of Finance Sunil Wahal recognized the need for experts who, in his words, "understand financial markets in a quantitative, sensible way, guided by science."
Wahal wanted to deliver students a structured experience in portfolio management and securities analysis while they earned credit toward their degrees — not merely a club or extracurricular activity in the field. Though most of the 200 or so student-run funds in the country operation on stock-picker models, in which analysts forecast how a company will perform and buy or sell accordingly, SIM Fund participants build quantitative portfolios that require a thorough understanding of academic theories applied to large groups of securities.
"You can think of the investment management process — the process of building portfolios themselves — as sort of an engineering problem," says Wahal, who created a new portfolio engineering course for SIM Fund students. "The analogy holds reasonably well: You cannot engineer a product unless you understand the science behind it. If I told you, 'Here, go build a car,' you wouldn't know how to build a car unless you understood the basics of propulsion, friction, motion, etc. So, to me, it didn't make sense that we have students build the equivalent of a car without understanding the science behind it."
In the course, students learn about financial markets, asset allocation, portfolio chance, and drivers of risk and return. From there, they evaluate original, published, academic research on market anomalies. These theories, such as the use of profitability, volatility, or insider trading have been shown to generate higher (and riskier) returns. In addition to reviewing the literature, students in the program must identify and scrape their own data, transform signals into an optimized portfolio, and, ultimately, automate each step.
"When you initially create an investment strategy, it is impossible to know all the problems that you will face," says Gage Schrantz, a finance student who was a SIM Fund analyst in the spring. "Throughout the process, we learned how to adjust to certain problems and roll with the punches, like adjusting, so we could minimize our initially high portfolio turnover. This is a valuable skill because you can't account for everything that is going to happen in the market, regardless of how good your investment strategy is."
Learn more: wpcarey.asu.edu/sim-fund
New student-run real estate investment fund
This fall, the school's new student-run real estate investment fund will challenge participants to step into the role of portfolio manager. Students enrolled in the real estate investment trust (REIT) portfolio practicum will initially invest $500,000 of endowment funds, contributed specifically for this program.
The course follows a similar format to the SIM Fund, wherein students invest throughout the academic year. However, a diversified portfolio of investments is a crucial attribute in the SIM Fund. The REIT Fund concentrates in the one industry — real estate — giving students a different understanding of analyses, buy and sell positions, and more.
In September 2016, Standard & Poor's created the 11th GICS (Global Industry Classification Standard) sector of tracked investments called Real Estate. This classification took real estate out of the Financials sectors and validated it in a class of its own. Like the SIM Fund, diversification is a necessary underwriting criterion for the REIT Fund. So, students will achieve diversification as allocations are made to various real estate sectors within the fund.
Working in teams, students will be mentored by Finance Instructor Blair Koblenz along with industry executives who will facilitate research and sit on the investment committee to promote a well-balanced, diversified portfolio of REITs.