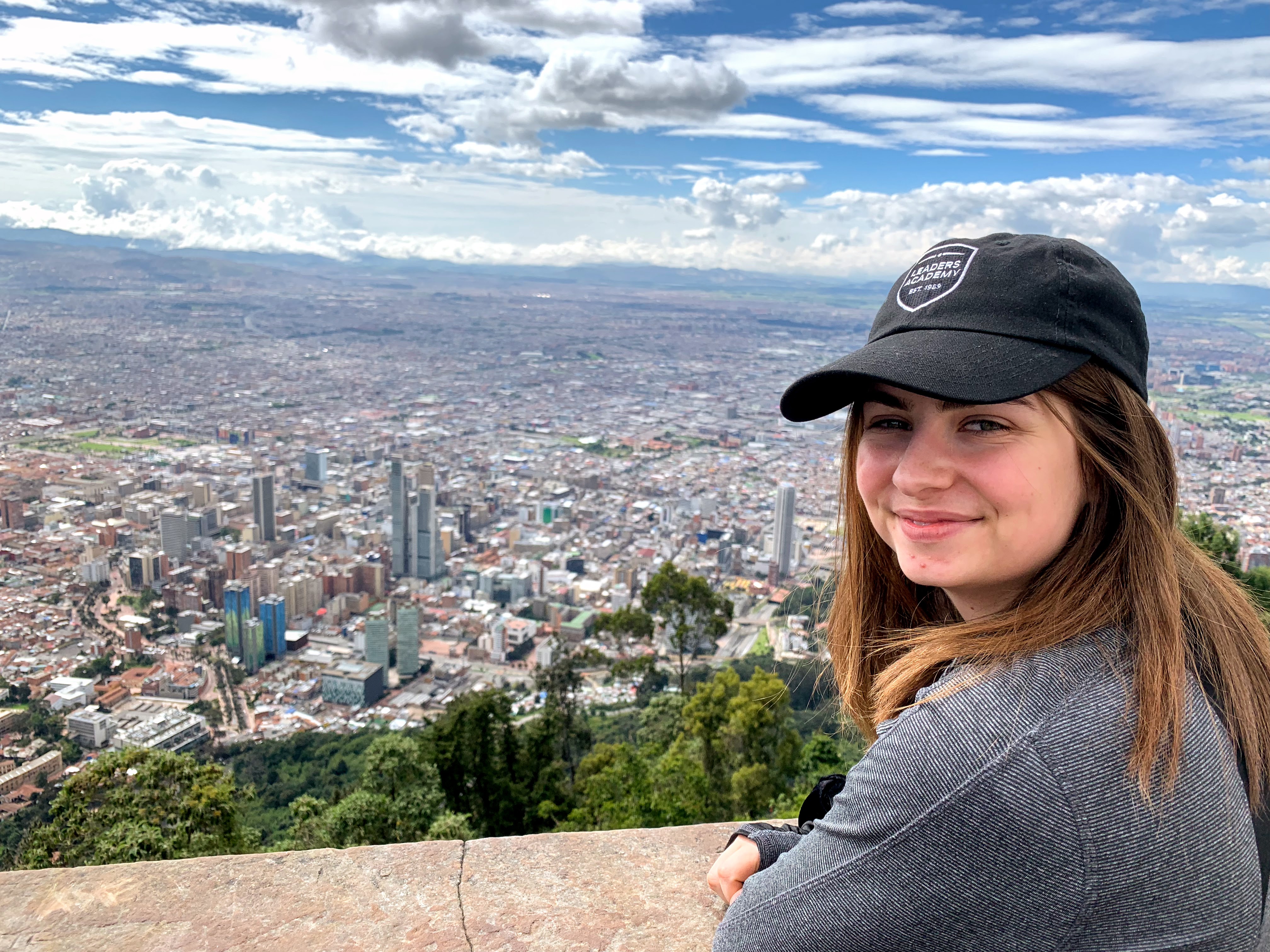 Fulbright Canada announces W. P. Carey student Julie Kaplan awarded Killam Fellowship
W. P. Carey School of Business and Barrett, The Honors College student Julie Kaplan is no stranger to success. She can now celebrate another achievement: a Fulbright Canada Killam Fellowship.
W. P. Carey School of Business and Barrett, The Honors College student Julie Kaplan is no stranger to success. The finance and global politics double-major attends Arizona State University on a merit-based scholarship, won a bronze medal in fencing at the 2017 World Maccabiah Games, and was recently awarded a Gold Congressional Award Medal. She can now celebrate another achievement: a Fulbright Canada Killam Fellowship. The scholarship program allows exceptional undergraduate students to participate in a bi-national academic exchange between Canada and the United States.
As part of her Fulbright, Kaplan will research microfinance and economic empowerment at the University of Prince Edward Island in Canada. "When I was 16, my dad gave me a $250 loan to start a clothing-resale business. Because of this loan, I was able to create a sustainable business that ultimately helped pay for my college tuition. This was my introduction to the microloan space," she explains. Kaplan has seen the impact these small loans can make in the Phoenix area, as well, through her involvement in the Arizona Microcredit Initiative (AMI), a 501(c)3 nonprofit that assists struggling small business owners through education, microloans, and consulting. Kaplan served as director of the W. P. Carey student group from 2017 to 2019.
On the heels of serving as director for the AMI, Kaplan was named a McCord Scholar, the school's most esteemed scholarship, in 2019. As a part of the McCord Scholars program, Kaplan served as a mentor to a first-year student. She calls this one of the most rewarding parts of her college experience. "Getting to know my mentee, Jenny, and helping guide her through the trials and tribulations of the beginning of her collegiate adventure was challenging, exciting, and most of all, fun. I am very excited to follow her journey, and help out (whenever she needs me.)"
Kevin Burns, director of strategic initiatives at W. P. Carey, encouraged Kaplan to apply to the Killam Fellowship and guided her through the process of the Fulbright Canada-sponsored award. "Julie differentiated herself in the classroom her freshman year with her immense curiosity and outstanding communication skills, says Burns. "As I have come to know Julie in greater depth over the years, I continue to be impressed by her intellectual development and spirit of global adventure." For her part, Kaplan is grateful to Burns for believing in her. "Professor Burns pushes me to be the best version of myself," says Kaplan. "He has been an outstanding sounding board and listener over the past three years and has not only helped me to discover my passions and goals but how to tangibly achieve them. It is faculty members like Professor Burns that make me glad I attended W. P. Carey."
Kaplan believes she has gotten to where she is now because of her persistence and willingness to put herself out there. "I am a big believer that you create your serendipity," she says, "I would encourage every new W. P. Carey student to step out of their comfort zones. Joining clubs, getting to know their professors, and taking classes outside of their major are the experiences that can lead to incredible opportunities."
After completing her sales and trading summer internship this past summer with Bank of America Merrill Lynch in New York City, Kaplan recently arrived in Zurich, Switzerland, where she is interning on the mergers, acquisitions, and restructuring team at Deloitte. Kaplan is looking forward to her Killam Fellowship that takes place during the Spring 2021 semester. "My experiences at W. P. Carey have prepared me to be successful not only academically, but in a professional and personal setting as well. I'm honored to join the Fulbright community of leaders and researchers in the United States, Canada, and around the world."