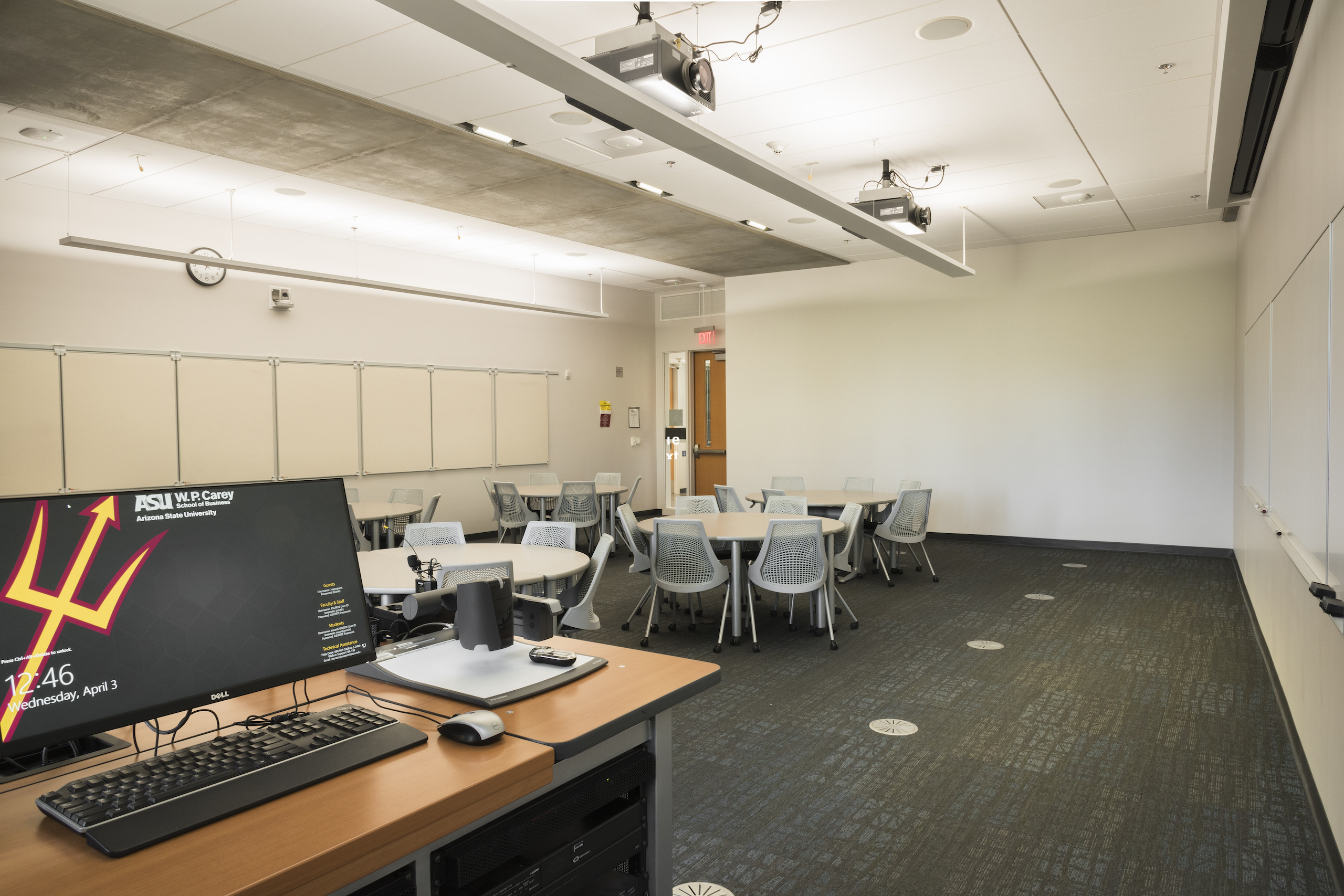 Professors share their take on teaching during the COVID-19 crisis
W. P. Carey news interviewed faculty from the Department of Information Systems on Zoom to get their take on business and teaching during the COVID-19 crisis. Hear their advice and experiences.
By Raghu Santanam
Chair, Department of Information Systems, McCord Chair in Business
We're living in an incredibly difficult time. Some of us have endured extraordinary personal and professional challenges in the wake of COVID-19. Some of us have experienced a limited impact on our lives over the past few months. All of us are going through a stressful phase in life. During times like this, many emerge as leaders and positive influences.
The videos below of coping mechanisms that our faculty and students shared are perfect examples of how the ASU community has managed to handle the disruptions to classroom teaching and learning.
I want to thank all my colleagues, students, and industry partners for their resilience, positive attitude, and endurance. Each of you, in your way, have set the tone for how we can effectively handle a significant disruption to our way of working.
At the beginning of the fall semester, I was quite nervous about how we would manage the new normal. Having lived through the first eight weeks of this semester, I'm pleasantly surprised at how well we've managed to operate. Thanks to our faculty and staff, we've provided students with a learning experience tailored to their preferences. To the extent possible, we have offered in-person classes. For remote students in different time zones, we've managed to offer recorded classroom sessions, more tailored class times, and more personal office hours as needed. None of these would have been possible without the rapid response that ASU put in place. Having been through this and experiencing it first-hand, I'm, more than ever, proud to be a part of the ASU community!
All organizations need to update their business contingency plans to include public health risks.
Clinical Associate Professor of Information Systems Matt Sopha passionately explains online education versus remote learning.
Sopha describes his experience with the digital divide and how the W. P. Carey School helped bridge the gap.
Sopha also shares the challenges he has with remote teaching and how he's overcome them.
Clinical Associate Professor of Information Systems and Assistant Chair and Teaching Liaison Jason Nichols shares one of his favorite outcomes of the COVID-19 crisis — how young adults took care of one another in a mature, responsible way while experiencing the effects of the pandemic, too.
Nichols is also excited to think about how to facilitate the informal learning that happens in the classroom for the remote learning environment.
Get the students' take on teaching during the COVID-19 crisis.
Working with other W. P. Carey faculty, as well as alumni, here's a timely collection of resources that provide an overview of the information that may be helpful as you confront the coronavirus challenge, too.