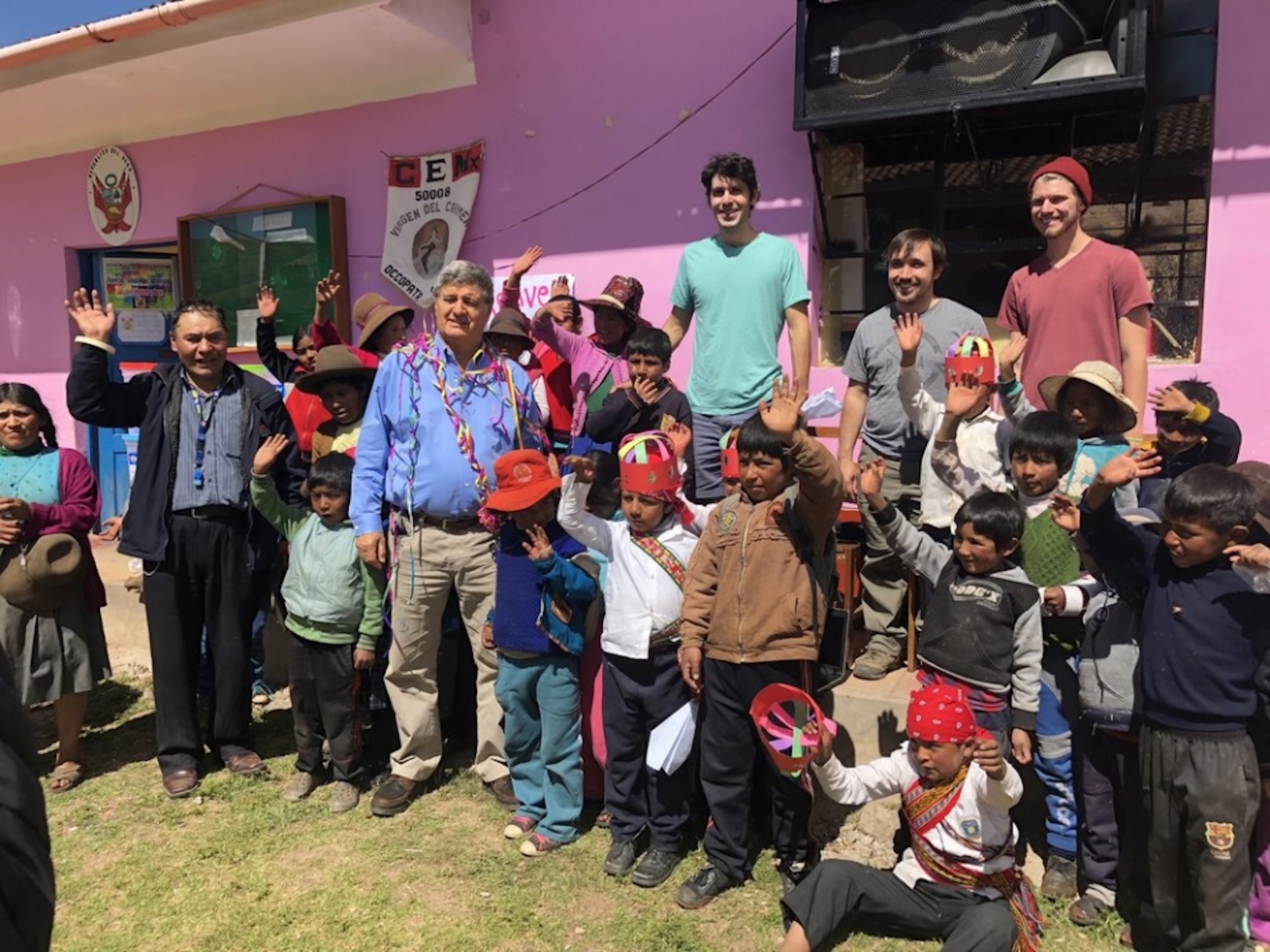 33 Buckets: How alumni's passion for helping others became a thriving nonprofit
ASU alumni pour hard work and passion into a thriving nonprofit for sustainable access to clean water.
By Mary Beth Faller
Arizona State University graduates have started dozens of nonprofit organizations that help thousands of people in Arizona and around the world, including Native Americans, veterans, children with disabilities, foster kids, immigrants, and people in developing countries.
Here is how it all started for one W. P. Carey alumnus and his fellow Sun Devils.
33 Buckets started as an EPICS (Engineering Projects in Community Service) program with a group of engineering students. The founder of a girls' school in Bangladesh asked the EPICS program to create a way to provide clean water to the school. In 2012, the students traveled to Bangladesh to research the problem. The water-cleaning technology existed, but a lack of capital and problems at the local level prevented widespread implementation.
The students continued to work on the problem, and in 2014, they returned to complete the project.
"It was such an incredibly transformative experience that we wanted to continue the work," says biochemical engineering graduate Mark Huerta, and 33 Buckets was incorporated in 2015. That first project involved filtering out arsenic, which has the atomic number 33, and the model was created using buckets — thus, 33 Buckets.
As they continued to build the organization, the team joined Venture Devils at ASU, pitching 33 Buckets in entrepreneurship competitions. The group won $17,500 in the Pakis Social Entrepreneurship Challenge in 2016.
Then came a turning point. In December 2016, the ASU Foundation flew Huerta to Peru to film a 60-second commercial that featured the story of 33 Buckets. The ad showed him working with villagers and describing the mission and how his time at ASU had inspired him to help others.
In 2017, Paul Strong (MBA '18) became the first employee of 33 Buckets, getting paid part-time, and the next year, he became the full-time executive director while he was pursuing his degree at ASU. He worked on scaling the mission.
Generally in the summer between the first and second year, MBA students do an internship. A lot of people go to Fortune 500 companies or Wall Street. Instead, I flew to Peru and spent time building partnerships and surveying communities.
— Paul Strong (MBA '18)
"I credit ASU a lot with giving MBA students the flexibility to pursue what we entered the MBA program for," adds strong.
Now 33 Buckets has 12 employees, three interns, and a board of directors, and has completed 10 projects, serving 7,100 people.
Over the years, the team has improved the technology.
But it's more than technology. The group also provides education to the communities it works with — a vital component during the pandemic. Earlier this year, after the pandemic shut down international travel, 33 Buckets worked with partners in Peru to construct public hand-washing stations with running water, soap, and infographics showing effective handwashing techniques in villages in Peru. Families were encouraged to attend a seminar on preventing COVID-19 and received hand sanitizer, face coverings, and information in their language.
It's been successful: None of the communities that 33 Buckets has worked in have had any COVID-19 cases.
All three co-founders have full-time jobs besides being on the board of directors of the nonprofit. Strong stepped back from the executive director position and now works as an associate product manager in the Office of Digital Learning in the Mary Lou Fulton Teachers College at ASU. Sridhar is a data science manager at Amazon, working on artificial intelligence solutions. Huerta, chairman of 33 Buckets, also teaches in the Fulton Schools of Engineering and co-directs the EPICS program, where students are working on improving water-cleaning technology.
To read about all seven alumni featured, go to asunow.asu.edu to read the full, original story.