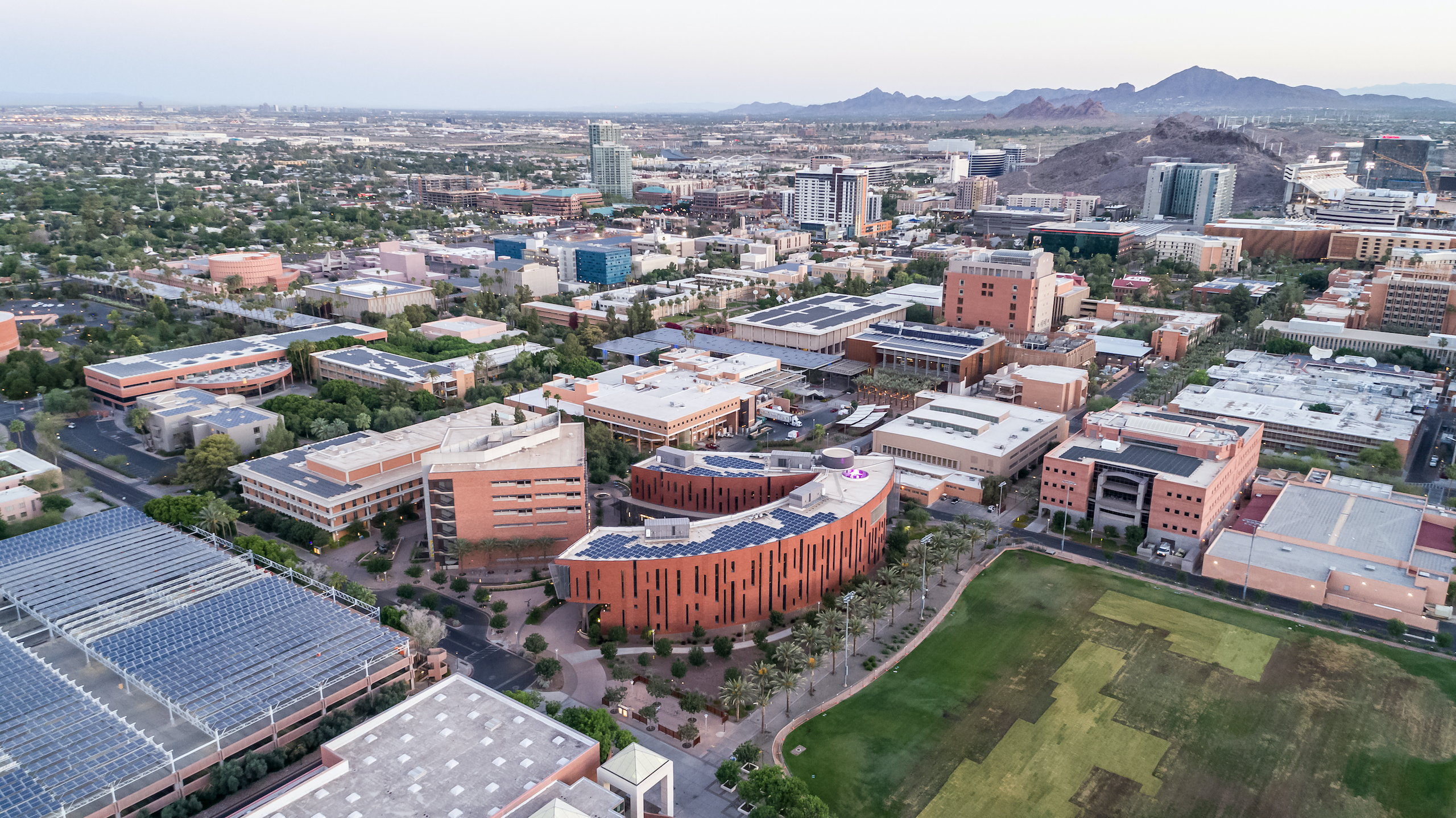 2 W. P. Carey students receive Young ATHENA Leaders Award
Two W. P. Carey students have been recognized for their leadership and achievements by the ATHENA Valley of the Sun organization.
By Nicole Greason
Two W. P. Carey students have been recognized for their leadership and achievements by the ATHENA Valley of the Sun organization.
In a recent HAIL Award ceremony held virtually, the students received the Young ATHENA Leaders Award for their commitment to ATHENA principles of fostering collaboration, building relationships, and creating change in the community.
ATHENA Valley of the Sun is a nonprofit organization that supports, develops, and honors women leaders through leadership programs and community development. Its principles are:
Live authentically.
Learn constantly.
Build relationships.
Foster collaboration.
Advocate fiercely.
Act courageously.
Give back.
Celebrate.
The students learned about these principles as participants in an ATHENA leadership workshop series presented over the course of the academic year by the T.W. Lewis Center at Barrett Honors College and continued to develop their leadership skills in the ATHENA International Women's Leadership Series.
Capri Curtis
Capri Curtis, is a senior in Barrett, The Honors College, majoring in economics with a minor in sociology and a certificate in international business.
Curtis received the award in the Builds Relationships category, which recognizes leaders who engage, empower, and trust, connect genuinely with those around them, bond with others profoundly and productively with trust and respect, and reach beyond status and self-interest in search of meaningful connections.
"I feel absolutely honored to receive the Builds Relationships award. It is beyond significant to me because I actively try to connect with people in my life from a place of love, no judgment," Curtis says.
"It is so important to me to build positive relationships in life and maintain them from there. It truly is not always what you know, but who you know. People are all we have, and I think a lot of people tend to forget how important positive and healthy relationships are, so I try to always provide a quality space for others to be vulnerable and open."
Curtis has served as vice president of community service for Kappa Delta sorority and as a volunteer for Feed My Starving Children and Project Sunshine, both organizations that focus on assisting youth. She also is active in efforts to advance social and environmental justice.
Kayla Gunter
Kayla Gunter is a sophomore in Barrett, The Honors College majoring in business communications with a minor in media analysis.
She was given the ATHENA Founders Award, which is focused on people who have and continue to make a unique and powerful change in their communities while embodying each of the ATHENA principles and spirit.
"This award is very meaningful to me because of how much ATHENA's mission to inspire the next generation of leaders resonates with me. I've been very lucky to experience firsthand the benefits of having strong female role models and mentors in my life, so being a part of ATHENA's initiatives and receiving this award has been an amazing experience," Gunter says.
Gunter has worked with local high schools to promote leadership, personal development, and empowerment for young women. She served as external communications and member engagement officer for the Entertainment Business Association at ASU.
Each of the Young ATHENA Leaders will receive one year of mentorship with recipients of the ATHENA HAIL Award and participate in a service project titled Developing Systems for Sustainability-Growing the ATHENA Pipeline.
"Capri and Kayla are some of Barrett's most outstanding student leaders. The Athena awards showcase the success of emerging leaders from across the state of Arizona whose work is opening doors for women. I am so proud that three Barrett students have been recognized as having an impact at the state level," said Nicola Foote, vice dean of Barrett, The Honors College.