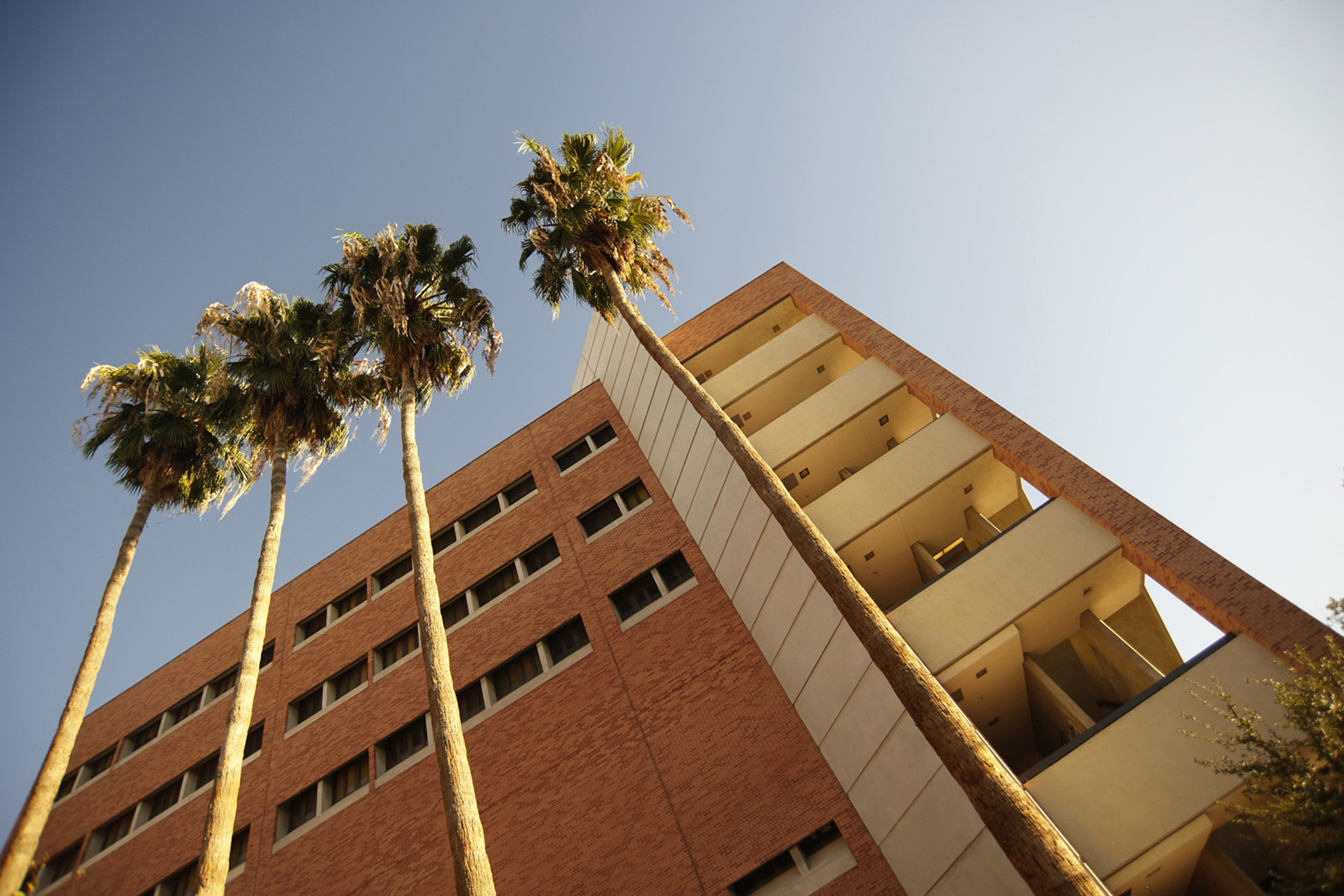 Generosity isn't just about money
W. P. Carey news caught up with Lorron James (BS Marketing '05), who's the CEO of James Group, a supply chain services company for the automotive industry. Here's how he's making a difference at W. P. Carey .
When facilities were down during the pandemic at Lorron James's (BS Marketing '05) company, he chose to continue health coverage for everyone and their families. James, the CEO, said it was his business's civic duty to the people who live in the community. Today, James Group, a supply chain services company for the automotive industry, is "rebounding and doing very well," he says, and the company didn't lose a single employee.
Both inside and outside of business, no one is the person they are without the investment of others — and no business is successful without its employees.
So, what does the future of business look like with this "pay it forward" mentality? And how will the W. P. Carey School of Business help define it? Already, W. P. Carey is one of many ASU colleges helping current and future leaders rise to meet the global challenges ahead. At the same time, alumni such as James broaden and amplify the spirit of the school by choosing to lend their time, talent, and treasure in their own myriad ways.
W. P. Carey news caught up with James to find out more about him and his thoughts on giving, as well as how he's making a difference at W. P. Carey.
---
Question: Can you give an example of how someone's generosity or mentorship changed your life?
Answer: One that comes to mind is my father. He's my mentor and hero. I've worked with him for 15 years in our business. He gave me the opportunity to learn about our business and work my way up. So, I know every aspect of it.
People think of generosity as something that's monetary. But the greatest gift I received from executives in Detroit and around the country was their time. People's time is their most precious asset because you can't get more of it. The time that my dad and those other leaders have given me is the best thing that's happened in my career.
Q: What does 'doing good while doing well' mean to you? What does it mean to do good while doing well?
A: I think those two things should be synonymous with one another. I don't see a scenario where my business is doing well and I don't give back to the community or take care of the people within my company. I also think intelligence and talent are equally distributed among everyone, but opportunity isn't. Giving someone else (or a group of people) an opportunity should be one of the main responsibilities of every business owner.
Q: Why do you give back?
A: It's a way of showing my gratitude. No matter how successful anyone is, there's no such thing as someone who did everything on their own. No one is 100% self-made — maybe a lot self-made, but not 100% self-made.
We awarded Detroit entrepreneurs and students $140,000 to celebrate the 50-year anniversary, legacy, and spirit of the James Group founder, my dad, John A. James. We were going to give $100,000 through The James Group Drive Initiative, and because of the overwhelming response from the community, we increased the amount.
Q: What legacy do you want to leave behind?
A: I'd want people to know that I genuinely cared about them and that they could always rely on me to keep my word. I'd want people to know that they were always able to be themselves around me, without feeling any judgment for being imperfect.
Q: What inspired you to join the Dean's Council?
A: I wanted to be reconnected to my Arizonan roots after living here for six years. I also wanted a formal business role and another reason to come back and spend time in the Valley. So far, it's been a great experience. I have Tricia Dunlavey-Hilbun to thank for that!
Q: What does the school gain through alumni engagement?
A: The school gains professionally experienced alumni who not only want to contribute to the school but to its students. Real-world experiences and opportunities are things students want to know about. Businesses need interns and entry-level talent. Students need contacts and opportunities.
I got the opportunity to do an internship for the Arizona Diamondbacks' community affairs division when I was a senior. Because I had been on board with them and proved my dedication to the organization, they hired me full-time before graduation. I ended up being with them for three seasons.
Discover exclusive opportunities to stay informed, get involved, and invest in your alma mater:
No matter your graduation year or the path you took through ASU, you are and will always be a part of the W. P. Carey family.