Essential professional skills: Being able to pivot, persistence, and networking
Jerod Johnson (Business Entrepreneurship '19), a Realtor at The Brokery in Phoenix, credits the W. P. Carey Business Entrepreneurship program for providing the pieces he needed to change course, stick with industry, and grow his real estate career.
W. P. Carey news caught up with Johnson to learn why he chose ASU, what he's been able to accomplish with his degree, and what inspires him about his work. Plus, Johnson shares his go-to business tools, career advice, how to cultivate real estate skills, and more.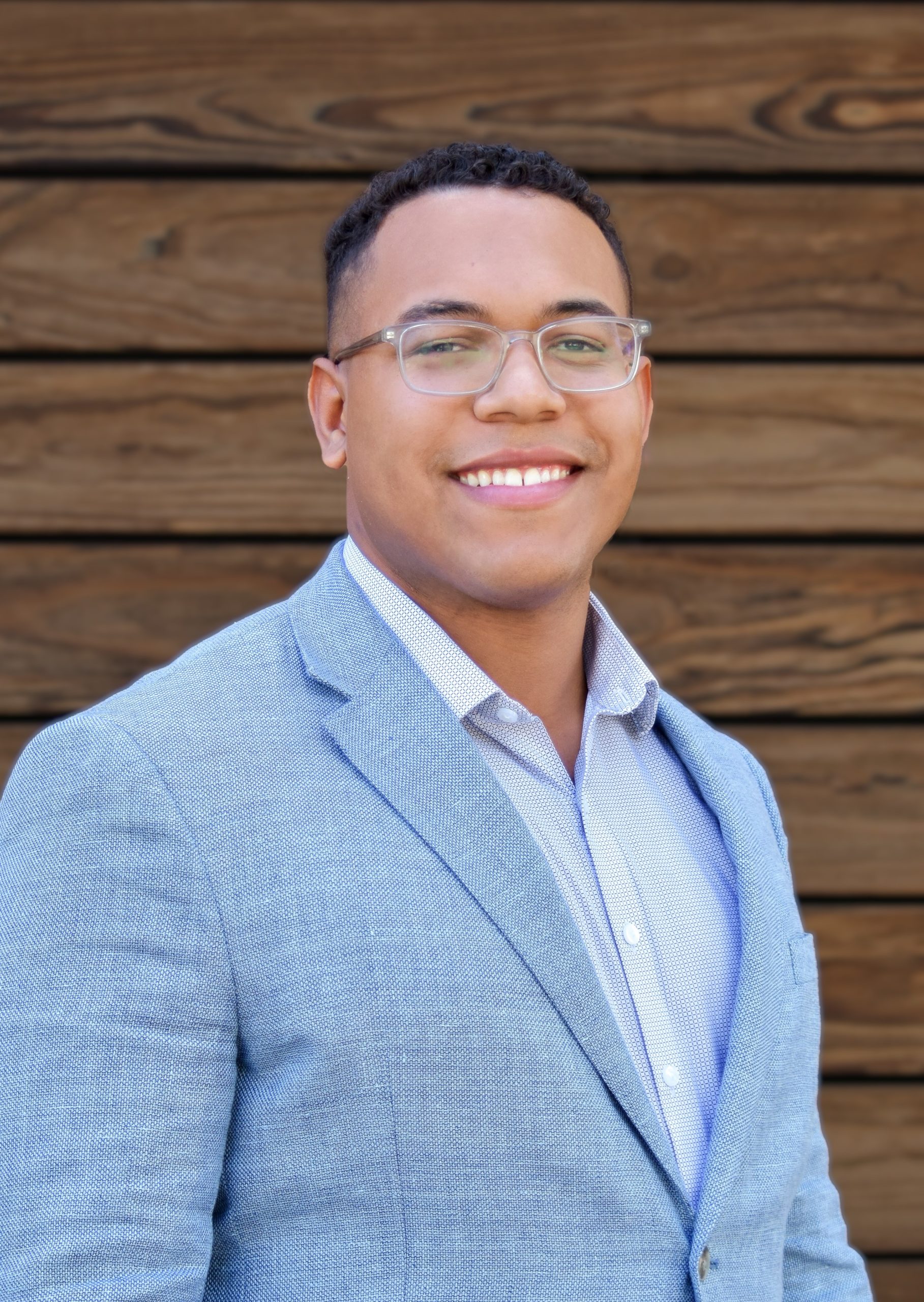 Question: How has the W. P. Carey School of Business influenced your career?
Answer: I was looking for a broad education in business, and the W. P. Carey Business Entrepreneurship program gave me exactly what I wanted. The program provided a taste of many elements — from marketing and finance to accounting. It gave me a foundation to understand how all the puzzle pieces fit together and has been instrumental in helping me grow my business. Now, when working with a CPA, a marketing team, and other business service providers, I can speak their language and communicate what I want to get out of their services. I also met many people at W. P. Carey who have been a part of my career journey. Some have provided advice and guidance, and others have become clients I'm helping purchase a home. I appreciate the diversity of connections I was able to make at ASU.
Q: Do you have any essential business tools or insights from your industry to share with fellow alumni? From pencils and apps to leadership tips, anything goes.
A: I've learned the importance of establishing good habits that set me up for success. Before I go to bed, I go through things I need to get done the next day and write them all down. I can stay focused and on track when I've outlined and prioritized what I need to do. That list is my guide; I cross one item off and go to the next. Nothing falls through the cracks. I add to the list through the day and determine where things fall priority-wise.
We are new in our fields when we graduate, so I recommend finding someone you can confide in and get their expertise. Take in all the knowledge you can. Find a mentor in your field immediately — preferably one who has been in your chosen industry for a while. My mentor, Sam Levy, was my basketball coach when I was 12. He brought me to The Brokery and has played a crucial role in my success.
Q: What career advice do you have for future W. P. Carey graduates? Fellow alumni?
A: I think many people make the mistake of coming out of college thinking that once they choose a path, they're stuck on it. Occasionally you will have to change course entirely to thrive. I started out doing accounting and bookkeeping for a law firm and knew I needed to change. It wasn't easy; I call it taking the leap. I leaped to real estate full-time. At first, there was not much money, but I stayed with it, and it ended up paying off. My best advice is to be able to pivot. If you don't like what you're doing, don't get caught on the web. It will be a miserable time for you if it's not a good career path.
Q: What inspires you about the work you are doing in real estate?
A: In residential real estate, I usually handle one of the most significant financial transactions in my clients' lives. It takes a lot of trust for someone to hand off the reins to me, which is extremely rewarding. For example, I had clients with three young kids who wanted to find a bigger home, but it was taking a while to find the right home. They didn't want to sell their home and get stuck without a place to live while looking, so I helped them with a seller contingency where they could stay in their home until they found their next one. Once they did find their dream home, seeing their happiness and watching their kids excitedly choosing their rooms felt amazing. It's great to realize how much impact you can have on somebody's life. I still get messages and keep in touch with those clients — their kids call me Uncle Jerod now! They don't know what I do for a living. They know they saw me every weekend for months — and I brought them birthday gifts! That interaction with people is gratifying to have as a career.
Q: What is the most important skill necessary to succeed in real estate? How can students cultivate these skills while at W. P. Carey? Do you believe there is a formula to having a successful career?
A: In my experience, an essential skill is the ability to network. It's important to step out of your bubble in college. That is the start of it all. If you step out in college and get uncomfortable, it teaches you how to adapt to a new environment and talk with all sorts of people. I've learned that even when people come from different backgrounds and have vastly different life experiences, you can still find a way to connect with just about anybody in some way. So, seek out connections and cultivate them. Networking will most certainly have a significant impact on your success.
I would also say to be persistent in your career. No matter what field you are in, there is always one little secret thing you can do — and if you stay true to whatever that is, do it frequently, and give it the time to work, success will come — it will just be a matter of time. I have found that the owner of the company or your boss will usually preach it. In my case, that one thing has been open houses. I may get only three leads, but that can turn into a chain of events that leads to more connections and more business. So, it's crucial to be persistent about those things. Your mentor will tell you, 'If you do this, it's only a matter of time.' Most people don't have the patience and drive to do whatever needs doing consistently, but if you stick with it, you will succeed.
Q: Why did you choose to learn at W. P. Carey? ASU?
A: I was born and raised in South Phoenix and went to Brophy on scholarship. I chose to stay close to family. It was beneficial for my family to stay close, and I was fortunate to have the incredible W. P. Carey program right here.
Q: How do you stay informed about industry news and trends? What have you learned recently that others might benefit from knowing?
A: After graduating and starting a career in real estate, you must stay in tune with the industry and be well-informed on conversation-starting topics like current events and financial markets. I subscribe to The New York Times, The Wall Street Journal, and Yahoo Finance. Every morning, I read through short articles — and take away the important information to start conversations — it does help with networking ability to stay updated with what's going on in the world and what impacts your life.
Q: What's the best business book you've ever read?
A: One of the co-founders of The Brokery, Oleg Bortman, gave me a book — "QBQ: The Question Behind the Question" by John Miller. It illustrates the importance of asking yourself why you are doing things that aren't helping you, essentially uncovering the hard fact that if a reason sounds like an excuse, it probably is. It's a short read that enables you to find ways to hold yourself accountable and challenge yourself to be better.
Q: What skill do you wish you could have learned, or what class do you wish you would have taken while studying at W. P. Carey?
A: I think everyone should take a class in tax accounting. I came into more money than most kids my age and didn't know anything about taxes. If I didn't have professionals to help me, I could have been in a lot of trouble. And I could have done things differently to save a lot on taxes had I taken a tax accounting class.
Q: What is the ROI of your W. P. Carey degree? What have you been able to do or accomplish as a result?
A: I took out $16,000 in student loans and paid it off a year after graduating. The ROI of my degree? Over 1,000%. I credit W. P. Carey and my mentor Sam Levy, and the entire team at The Brokery for helping me on my path. I chose real estate after being interested in getting my license for some time. I saw this path as a way to build a business I could manage and create my destiny without a ceiling. When I realized I didn't like my accounting job, that's when I chose to do real estate full-time. The Brokery helped provide me with the strategy to complement my W. P. Carey education.
The availability of experts in the market has helped me learn what clients need and how to identify solutions for them. I used to call The Brokery co-founder Oleg Bortman every day, and he answered my call every day. The availability of this expertise and the services provided (marketing and PR support, coaching) have allowed me to work on my business instead of working in my business. I've been at The Brokery for one year and four months, and in that time, I've built my business from selling $400,000 in real estate my first year to $18.7 million last year.
Top photo: This is the backyard of Johnson's biggest sale. He worked with the buyer for four and a half years, beginning when he was a sophomore at ASU and until after graduating. He had done their accounting, so they trusted that they were in good hands once he switched to real estate. He sold their previous home for $2.5 million in the Finisterre subdivision in Paradise Valley, Arizona, and then they purchased this home in Scottsdale.