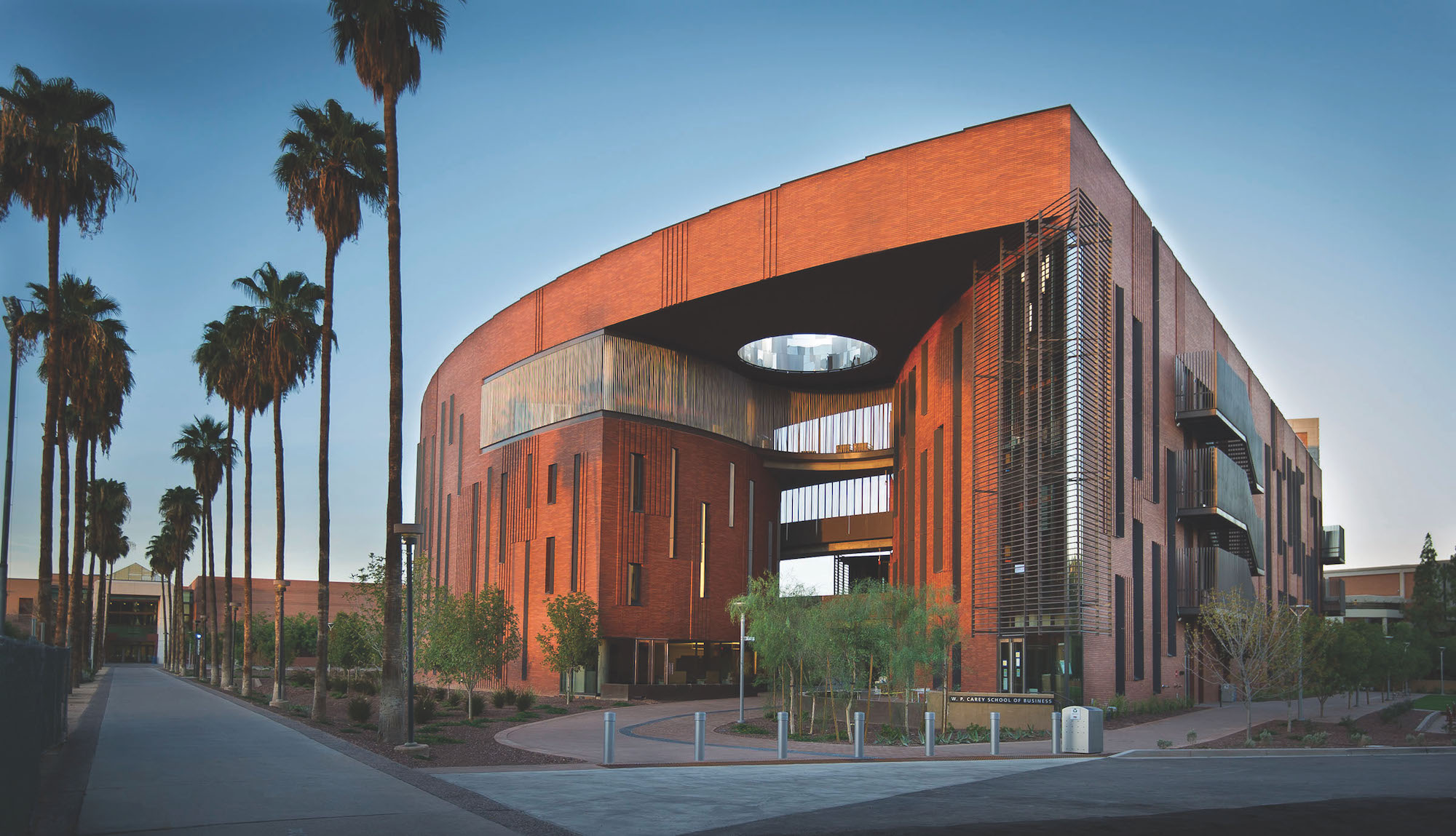 Full-time MBA student finds value in connections, innovation of program
The immersive Full-time MBA program at the W. P. Carey School of Business allowed current student Rachel Clark to learn more about, and gain experience in, areas of business she was interested in, including marketing and supply chain management.
Kasey McNerney
Current Full-time MBA student Rachel Clark took an interesting path to W. P. Carey.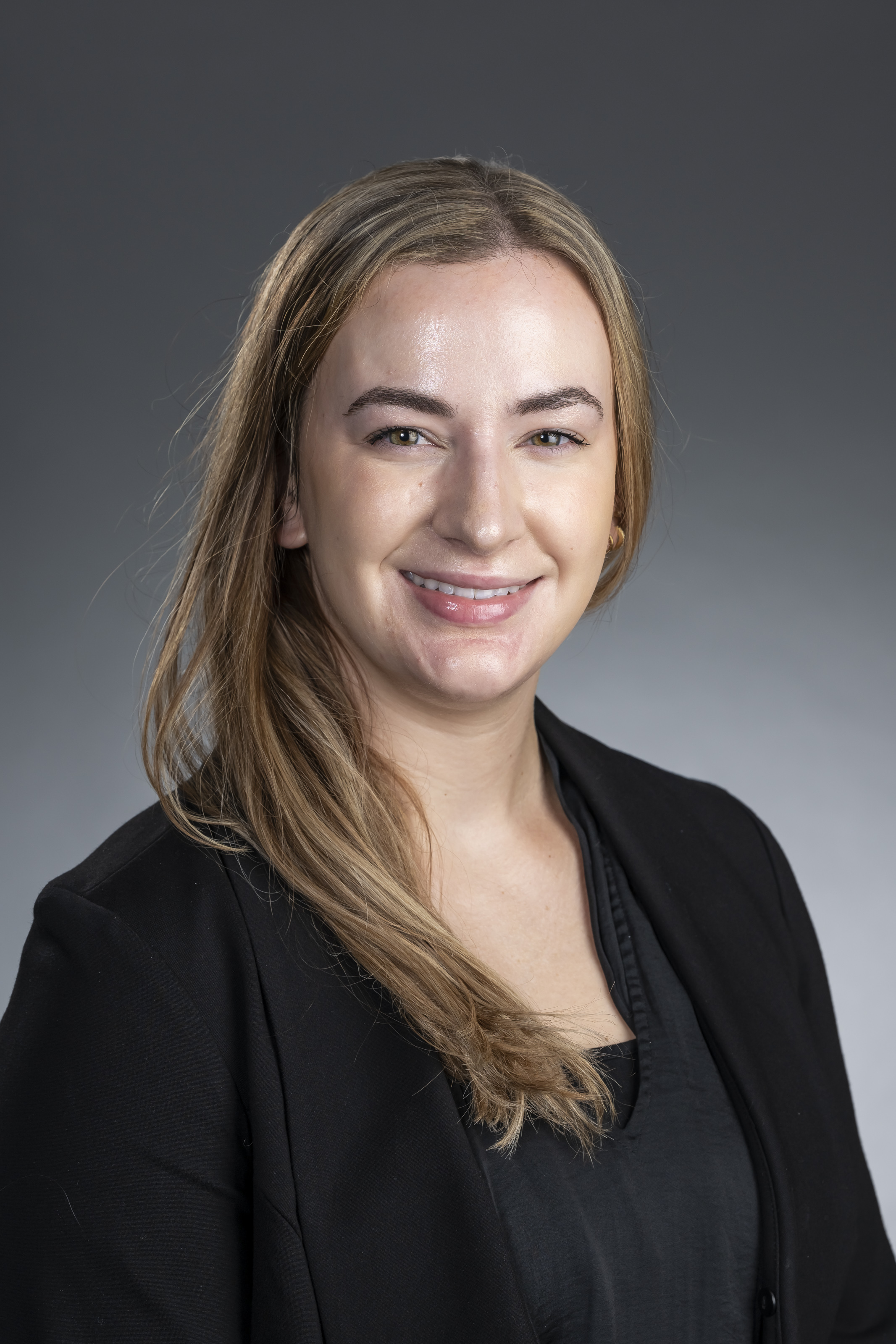 "I worked the last three years in human resources for an automotive dealership in Chicago," said Clark. "It was something that I took because I was transitioning from dental school to the workforce. About two years into the job, which was a great learning experience, I started to realize I wanted to look at a wider perspective of what I wanted for my career."
The immersive Full-time MBA program at the W. P. Carey School of Business allowed Clark to learn more about, and gain experience in, areas of business she was interested in, including marketing and supply chain management. The innovation that ASU is famous for also helped her make her decision. "A school that is looking to constantly improve and has a focus on development and R&D, that's really important to me."
We spoke with Clark to learn more about her experience thus far, what she's looking forward to, and how she's learning to become a leader in business.
Question: What in your education and experience here has made a really meaningful impact on you so far?
Answer: One of the things that really sticks out to me is working in teams. My last role was very individual-based, and I didn't really have a team that I was working with; I was the only HR representative. Coming into this program and getting to work on a team — and not just a team of domestic students, but because our program is so diverse, I'm working with students from India and China, which I did not have in my undergrad experience.
It's been cool to get to hear about their different business experiences, their educational experiences, and to get to learn about all these very interesting business topics with such a variety of perspectives.
Q: What are you looking forward to coming up in your program?
A: I'm looking forward to taking more marketing classes. I think this is the top thing for me at this point. I came into the program with entrepreneurship as my concentration. The first time I'd ever taken a marketing class was last quarter. And I loved it.
I thought, 'This is for me.' The cases were interesting to read. The homework didn't seem like homework. So, I'm excited to keep taking marketing classes.
There's one coming up that's supposed to be really good, so I'm excited about it. It was the first time I'd taken a class and thought, 'This is so interesting,' and I'm really passionate about it. That's what I'm excited about.
Q: Are there any specific relationships that you've made, or certain classes or experiences that have really made a difference so far?
A: Yes, I don't want to sound repetitive, but for me, it really is the connections that I've built with our cohort. My undergrad experience was just not similar, and I don't know if it's because our cohort is only 60 students, but I do feel such a deep connection with every member of the cohort, Our cohort specifically is very close, and we all hang out on the weekends. We get along really well.
I've gotten a chance to get to know people, and not just surface-level get to know, but really hear about their experiences in all of these different places across the world, which has been really, really interesting. It's my favorite thing. I don't know how else I would get to actually hear about what it's like to live in China or Russia if I wasn't part of this cohort. It's so interesting.
Q: What kind of advice would you give to a future student that's maybe considering getting their MBA, specifically at W. P. Carey?
A: I would say definitely go for it. It's a really scary thing to jump from work back into school for a variety of different reasons, but I have not regretted it for a second. I think in terms of knowledge and networking, it's incomparable. Specifically at W. P. Carey, the school itself is so fast-thinking and forward-moving, and with the emphasis on diversity, I don't think I could have asked for anything more incredible.
W. P. Carey, I would say, is a place where people should look for their MBA program if they're looking to be a global leader, which many people are. With the way the economy and the world are right now, you pretty much have to in order to make a difference. To get the knowledge that you would get specifically with this kind of cohort, I think that's incomparable.
Q: There's a big emphasis within the MBA program on learning how to become a leader and being able to lead others. How has the Executive Connections experience played into that and reinforced that?
A: Executive Connections was something that I did not know about until our orientation when they described it to us. I then immediately called my friends and told them that this is the coolest program. My mentor, Dave Yorita, has been fantastic. What they say in orientation about mentors taking the time to get to know you is 100% accurate.
Dave and I have met already five or six times. We just had a meeting, and it just struck me how well he knew me already. We were doing these tough conversation role-plays, and the one he picked for me was about setting boundaries, which is exactly the kind of thing I need to work on.
It's so beneficial to have someone who has had such incredible professional experience give you advice, know what's important to work on, and also give me advice about things that I've been focusing on too much that aren't that important. My assertiveness, he says, you can work around that. It's been incredibly beneficial to have a mentor like Dave around.
Ready to learn more about the ASU MBA?
Request information directly from our graduate recruiting team. We can't wait to meet you!