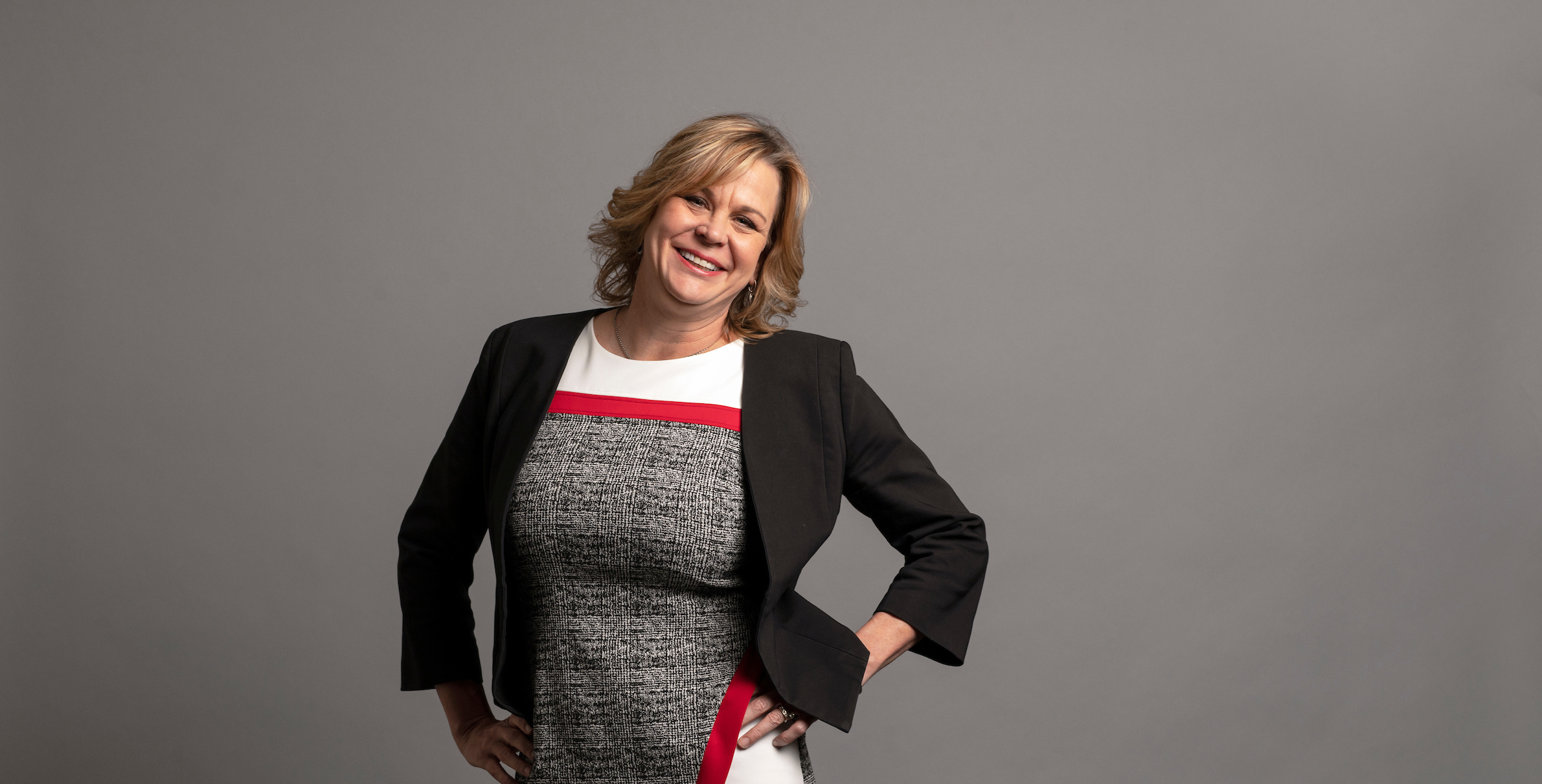 Celebrating Women's HERstory Month with Michelle Cirocco
When she found the courage to share her story, Michelle Cirocco (MBA '08) empowered other women to tell theirs.
Michelle Cirocco (MBA '08), the chief social responsibility officer of Televerde and executive director of the Televerde Foundation, exemplifies the 2023 Women's History Month theme, "Celebrating women who tell our stories."
Beginning in 1999, Cirocco climbed the corporate ladder at Televerde, a Phoenix-based multinational sales and marketing organization providing on-the-job training to women in prison. But when she began sharing her own story just a few years ago — that she started working for Televerde while she was in prison — she gave other women who had been incarcerated a voice.
"When I found the courage to tell my story, I empowered others to be able to own their truth," Cirocco says. "I helped to normalize the conversation and break down the barriers and stigma associated with incarceration."
Named one of the World-Changing Women in Conscious Business by Conscious Company magazine and Most Admired Leader by Phoenix Business Journal, Cirocco serves on the W. P. Carey School of Business Dean's Council and is active in several areas of justice reform. We caught up with Cirocco to ask what Women's History Month means to her.
Question: Can you tell us about a woman who has positively impacted your life?
Answer: I am grateful for Amy Hillman [Rusty Lyon Chair of Strategy and former Dean of the W. P. Carey School of Business] as someone who's been part of my journey. She has always exemplified to me what a woman in leadership should be. Whenever I've reached out to Amy, she has responded almost immediately. She brings advice, kindness, and thoughtfulness into every encounter we have. Through her work, she has provided me with many opportunities and platforms to build myself up as a woman in leadership and business.
Q: At this time, which includes moments of celebration tempered with crushing setbacks for women throughout the U.S. and world, what are your thoughts about the time we are living in?
A: When we think about the times that we're in today — the focus on diversity, equity, and inclusion — empowering and celebrating the women who have the courage to tell their stories will make a difference. We need to focus on how we tell our stories, how we listen to each other's stories, and how we embrace those stories to make the world a kinder and gentler place.
Q: What does it mean to support women? How does it impact our communities, country, and world?
A: When we support women, we empower everyone. Because women are mothers, wives, caregivers, sisters, and, in general, we have a nurturing tendency. When we empower women to find and fulfill their full potential, they become role models for others to be able to do the same. The more we can help women to achieve their personal best, the more those women will pay it forward to help others achieve their personal best.
Q: How does access to education change women's lives? How did it change your life?
A: Access to education is the great equalizer. I came into business at a late age with little education and no experience, and I had a deep desire for a better life. But I knew that if I wanted a seat at the table, I would have to do something to raise my game. Being able to get an excellent education — having access to and being accepted into a school where I could get that education — made all the difference for me. Not just in knowledge and learning but in giving me confidence, courage, and a network of people that I was able to develop, which I would not have had access to otherwise. That's what we need to focus on: Making sure all women have similar opportunities.