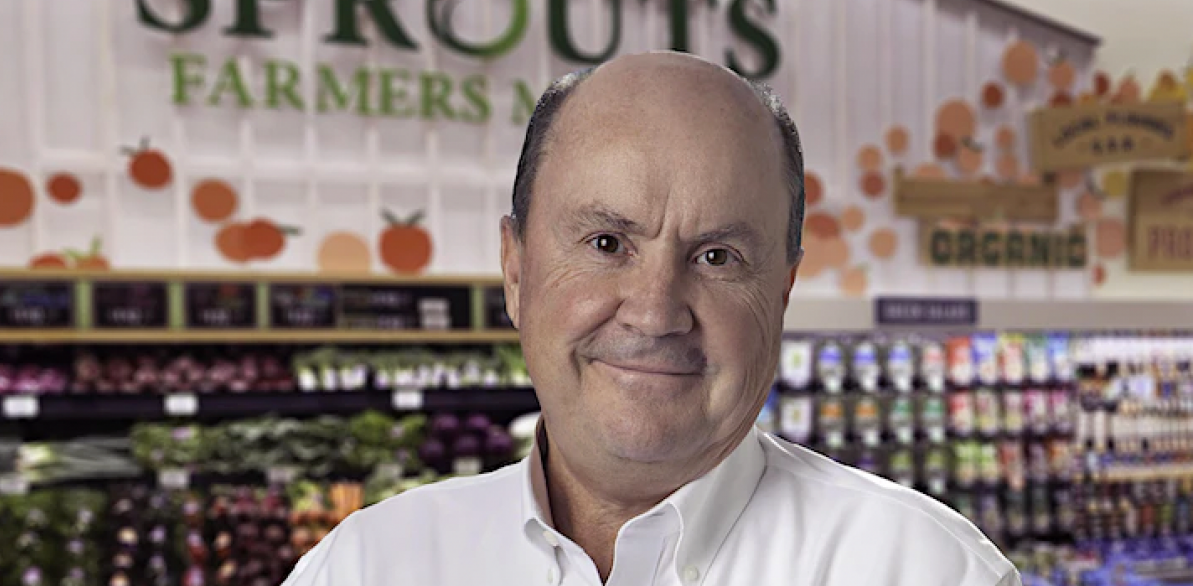 Sprouts' Jack Sinclair is W. P. Carey's 2023 Executive of the Year
CEO of the natural foods retailer will accept the award from ASU's W. P. Carey School of Business on April 5.
TEMPE, Ariz. (March 16, 2023) — Since joining Sprouts Farmers Market in 2019, Jack Sinclair has focused on providing a curated, attribute-based product assortment that has helped the specialty foods retailer grow through dynamic changes in the food industry, resulting in the planned opening of 30 new stores in 2023. For his leadership in making Sprouts a more efficient, profitable, and innovative retailer, the W. P. Carey School of Business at Arizona State University will honor Sinclair with its annual Executive of the Year Award.
With more than 35 years of experience in the retail and grocery industries, Sinclair previously served as CEO of 99 Cents Only Stores; as executive vice president in charge of Walmart's U.S. grocery division, the largest grocer in the United States; and Safeway PLC in London. At Sprouts, Sinclair has advanced a "doing well by doing good" long-term strategy rooted in initiatives that grow business while caring for the health of communities and the environment.
"It is a pleasure to award Jack Sinclair this year's Executive of the Year honor," said Ohad Kadan, Charles J. Robel Dean, Professor of Finance, and W. P. Carey Distinguished Chair. "Jack has grown Sprouts Farmers Market through a tumultuous time in the grocery retail industry while advancing initiatives that benefit customers, communities, and the planet. That commitment to integrity in leadership is exactly what this award celebrates."
Sinclair becomes the 40th annual Executive of the Year chosen by the W. P. Carey Dean's Council, a national group of prominent executives who advise the W. P. Carey School of Business. Previous honorees include Steve Sanghi, executive chairman of Microchip Technology; Sheryl Palmer, chairman and CEO of Taylor Morrison; and Chris Koch, chairman, president, and CEO of Carlisle Cos.
Event details
Sinclair will be honored at a luncheon at the JW Marriott Scottsdale Camelback Inn Resort & Spa on Wednesday, April 5. The event, which begins at 11:30 a.m., is part of the Economic Club of Phoenix speaker series. Tickets are $100. For more information about the club or to reserve seats, visit wpcarey.asu.edu/ecp.
About the W. P. Carey School of Business
The W. P. Carey School of Business at Arizona State University is the largest and one of the top-ranked business schools in the United States. The school is internationally regarded for its research productivity and distinguished faculty members. Students come from more than 100 countries, and W. P. Carey is represented by alumni in over 160 countries. Visit wpcarey.asu.edu.
For more information
Shay Moser, W. P. Carey School of Business
shay.moser@asu.edu
480-965-3963