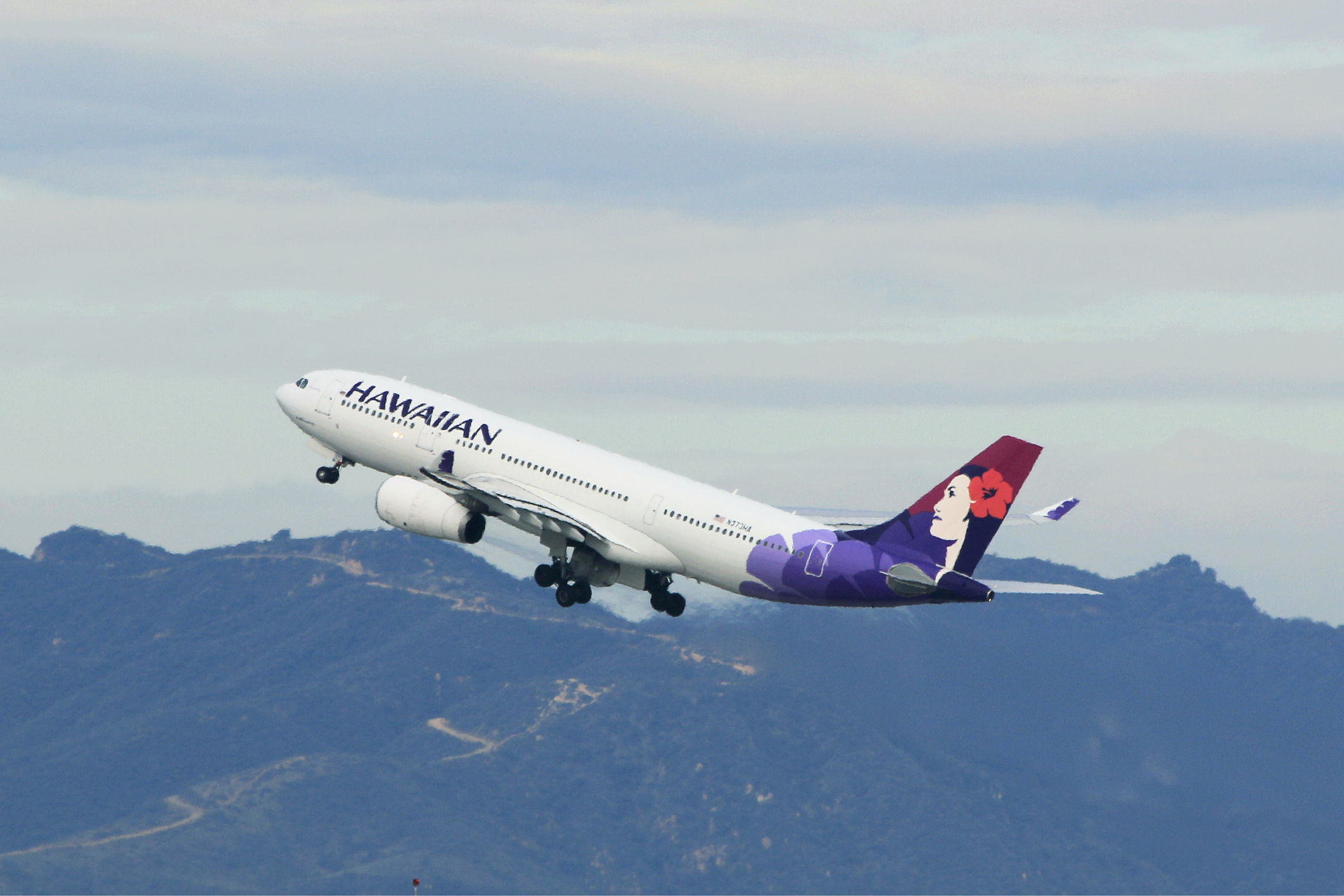 Hawaiian Airlines strengthens relationship with ASU
Workforce development, new scholarship help airline grow its technology team with information systems graduates.
A partnership between Hawaiian Airlines and ASU has resulted in a school-to-career pipeline, with the airline hiring 30 to 40 ASU graduates each year. Strengthening this partnership, the airline recently created a $100,000 scholarship fund for Hawaii students pursuing information systems degrees from W. P. Carey.
In January 2020, Hawaiian Airlines opened its first mainland office, a 15,000-square-foot information technology center in Tempe. According to John Jacobi, senior vice president and chief information officer, the move allowed the airline to recruit in-demand talent.
"Being in Hawaii, we couldn't hire enough people," he says. "We put together a strategy to reduce the number of contractors we had but increase our number of employees, which resulted in a multimillion-dollar a year savings."
Jacobi says ASU's reputation was a draw and establishing an office near the university was intentional. He spends one week a month in Tempe and by attending career fairs, met Sam Lowry, assistant director of development at W. P. Carey, who helped connect Jacobi to a pool of qualified, entry-level candidates emerging from ASU.
"We looked at our aging workforce and asked, how do we re-energize it?" Jacobi says. "We started targeting entry-level people because we have a good path for them to advance their careers and a great agenda where they can learn a lot of new technologies."
Thanks in part to the school-to-career pipeline, Hawaiian Airlines refreshed 30% of its workforce with new hires, many joining the technology team. Because airlines increasingly rely on information technology, Jacobi says ASU information systems graduates bring critical skills to the company of more than 7,000 employees.
"Technology is a major component of how you strive for operational excellence and efficiencies and provide great customer service," he says.
Jacobi and Lowry discussed strengthening the partnership between the airline and, as a result, Hawaiian Airlines established a scholarship fund in early 2023. It provides $10,000 awards each year for up to two undergraduate students from Hawaii to enroll in W. P. Carey's Information Systems degree program, with the first scholarships to be awarded in fall 2023.
"We are incredibly grateful for this new scholarship to support our students from Hawaii in partnership with Hawaiian Airlines," says Ohad Kadan, the Charles J. Robel Dean of the W. P. Carey School of Business. "This partnership aligns well with our vision of providing access to excellent and innovative business education."
Aside from their technological skills, ASU graduates bring values, attitudes, and practices that align with the airline's culture to the Tempe office, Jacobi says.
"Hawaiian Airlines has a very special culture, and one of the concerns we had in opening the new office was we might deviate from that culture or lose it," Jacobi says. "We've found ASU is not only developing smart, hardworking graduates, but they're also great in a cultural respect. It's important to get along with people, work well with them, and have a servant attitud. We mentor the graduates, and they fit right in."