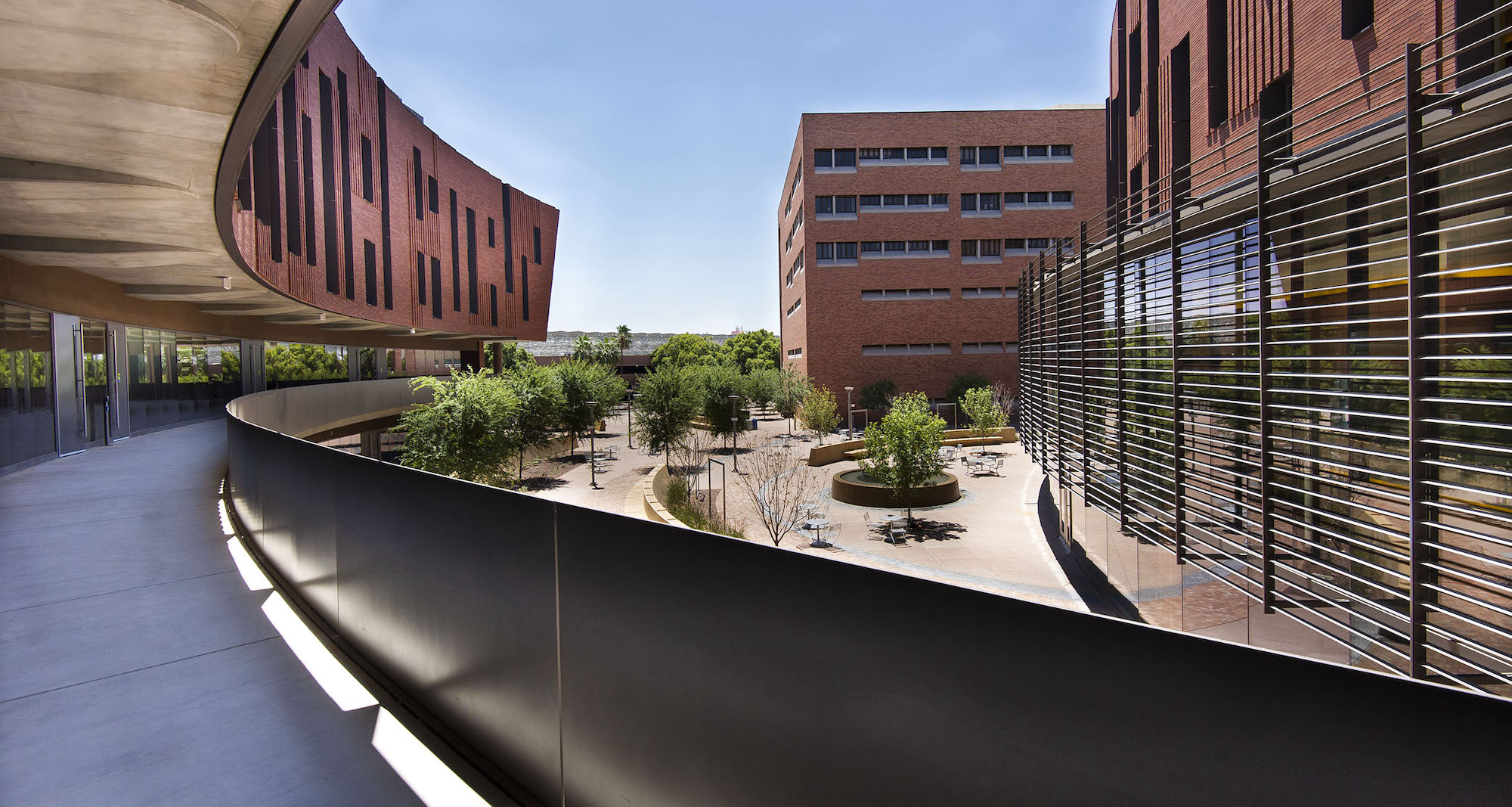 Full-time MBA program helps international student find new career opportunities
After deciding to leave his public sector job during the COVID-19 pandemic, current MBA student Kazak Khardayev was drawn to Arizona State University because of the warm, sunny weather — and the outstanding reputation of the W. P. Carey School of Business.
Kasey McNerney
After deciding to leave his public sector job during the COVID-19 pandemic, current MBA student Kazak Khardayev was drawn to Arizona State University because of the warm, sunny weather — and the outstanding reputation of the W. P. Carey School of Business.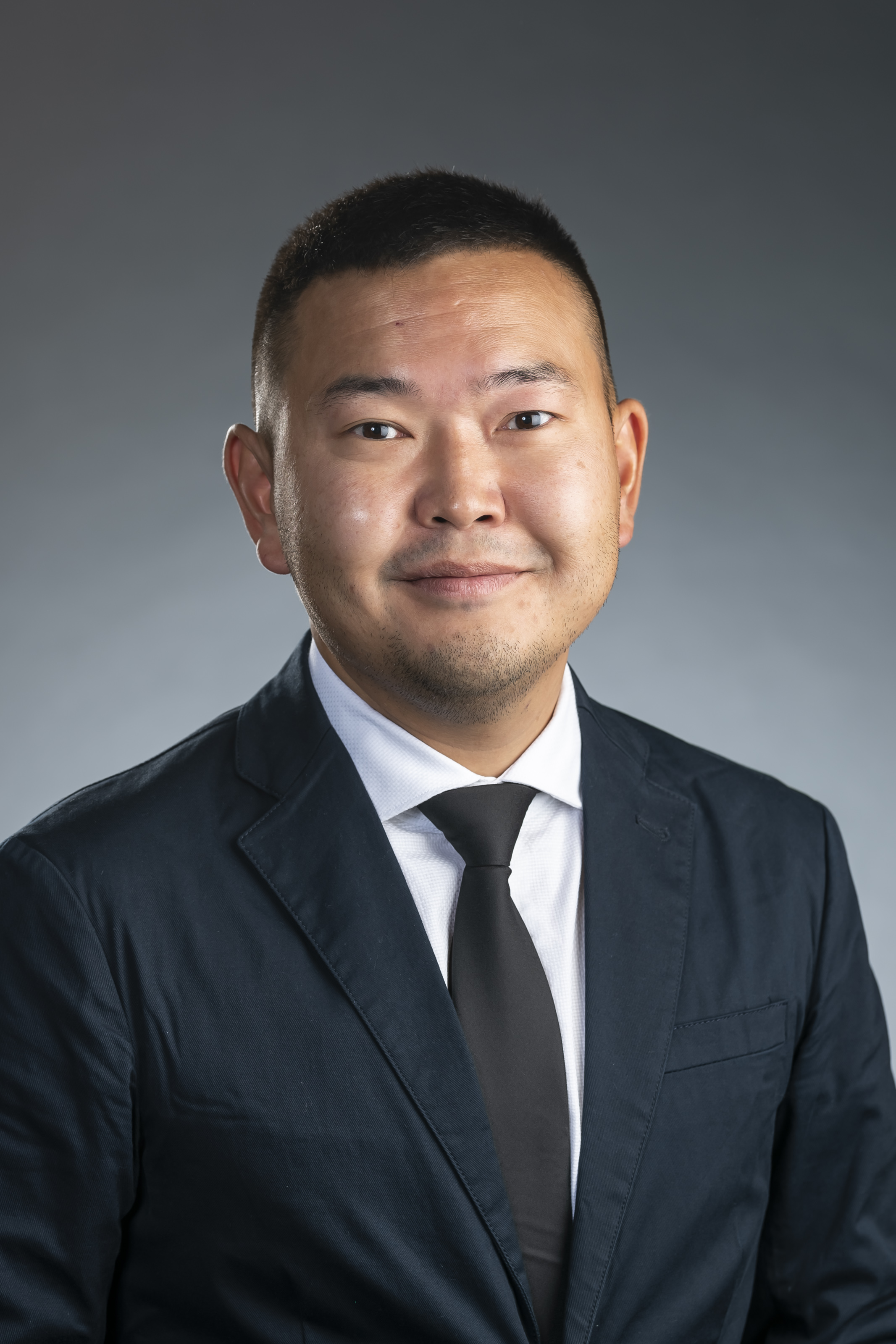 "I was in contact with some alumni, and they told me that it's true that W. P. Carey is a school Where Business is Personal," he says. "This was so persuasive for me because I didn't want to be at a school where there would be too much of a competitive environment, but more focus on education."
The innovation at ASU also influenced his decision. "The classes are so innovative, and there are many opportunities to learn new ideas and concepts. All the professors are super qualified. I thought I could find myself here and share my background and experience with others at the school."
We spoke with Khardayev about his experience at W. P. Carey thus far, how the Full-time MBA program has helped him discover new interests, and more.
Question: What led you to decide to leave your previous position and pursue an MBA at ASU?
Answer: I had a rather successful career working for the government back in Russia, starting around 2007. I was a deputy head in a subdivision of the Federal Roads Agency, in charge of project management and implementation. Later on, I switched to the Borders Agency. I was in charge of all the border passings and ways you could get into the country. All the administration of airports, seaports, and railway stations. I had more than 1,500 subordinates, and I was in charge of project management and change management. A lot of things were on my shoulders, and it was a very stressful environment, but at the same time, very challenging and interesting. I had a blast working there with those people, and it was a great experience.
When the pandemic hit, it was a rule that all the higher managers had to be at their job site. It was very rare to work online from home because of the nature of the job. That took a toll on my health, and I caught COVID multiple times. I started to think about my options, and started to think about work in the private sector. My experience was a bit more limited in this sector, so I thought I should try to educate myself more.
I had earned my master's degree in economics from a school in the United States, and I knew the schools here are high level. I started applying to schools for an MBA program, and I really enjoyed this process.
I chose ASU for two reasons. The first was the sunny weather. I loved living in Moscow, but for five or six months of the year, it gets very dark and gloomy. So I thought Arizona was a great place to be. My second reason was that ASU is the most innovative school in the United States. I found this so interesting, and I wanted to be a part of this innovative community.
Q: What about your education experience has really stood out to you so far?
A: I've become very interested in marketing, so I am doing my concentration in it. I've loved all my classes so far. They've opened me up to a whole different world that I was not familiar with previously. I had a class with Professor Andrea Morales last semester, and I think it's because of her class that I decided to concentrate in marketing.
I almost chose a concentration in consulting, but after taking this marketing class with Professor Morales, I found the subject really speaks to me. It's something I'm quite interested in, how you come up with a product and how you present it.
Now I am taking a customer experience class, and it's such an interesting discipline. I was so surprised at the scientific approach to the customer experience. I can see how my previous understanding of it was incomplete, and I'm learning so much and getting a lot out of the class. The pace is very fast, and there are a lot of deliverables, but that's what helps me get the best understanding.
Q: How have your connections with your classmates enhanced your W. P. Carey experience?
A: I've been in three or four different teams so far, and I would say this method of learning has been great. It exposes you to so many different people with different approaches, feelings, and ways of communication, and you have to adjust. You have to think, "Am I doing everything right? What do I need to do better to make our team stronger?" It's given me a lot of understanding of other people and how they work.
In my previous job, I had gotten used to being the boss and having assistants, so it's been a new experience for me. I'm thankful for the experience, as I've learned to be more patient and how to better work in a team. I'm so thankful to my classmates for being patient with me and being such great supporters.
Recently, I had received feedback from a professor about not using my notes as often during a presentation. After having COVID, I've had some difficulties with my memory, so I've been using my notes to help. After receiving that feedback, I was feeling discouraged and thinking that I had caused an issue for my team. I called one of my teammates, Bryce, and he gave me nothing but support. He said, "Kazak, you are doing such a great job. We know how valuable you are to the team. Don't worry about it."
Q: What advice would you give to someone considering the Full-time MBA program at W. P. Carey?
A: Speaking from my own experience and what I value, I would recommend students to always remember their wellness. Always think about your peace of mind, about your overall well-being and health. Yes, doing your schoolwork, not sleeping much, drinking a lot of coffee, it's all part of the process. But remember that everyone has their own resource limit. Unfortunately, it's not unlimited, so pace yourself. Have fun doing all those things, and don't overload yourself with too many responsibilities.
A lot of people, and a lot of MBA students, are perfectionists at heart and want to be the best. But remember, it's not the end of your life, it's just the beginning. You will have so many more experiences later on. Ten or 15 years later, you'll look back on the problems you have now and think, "What was I thinking then? That wasn't that important." Take the whole picture into account.
Ready to learn more about the ASU MBA?
Request information directly from our graduate recruiting team. We can't wait to meet you!