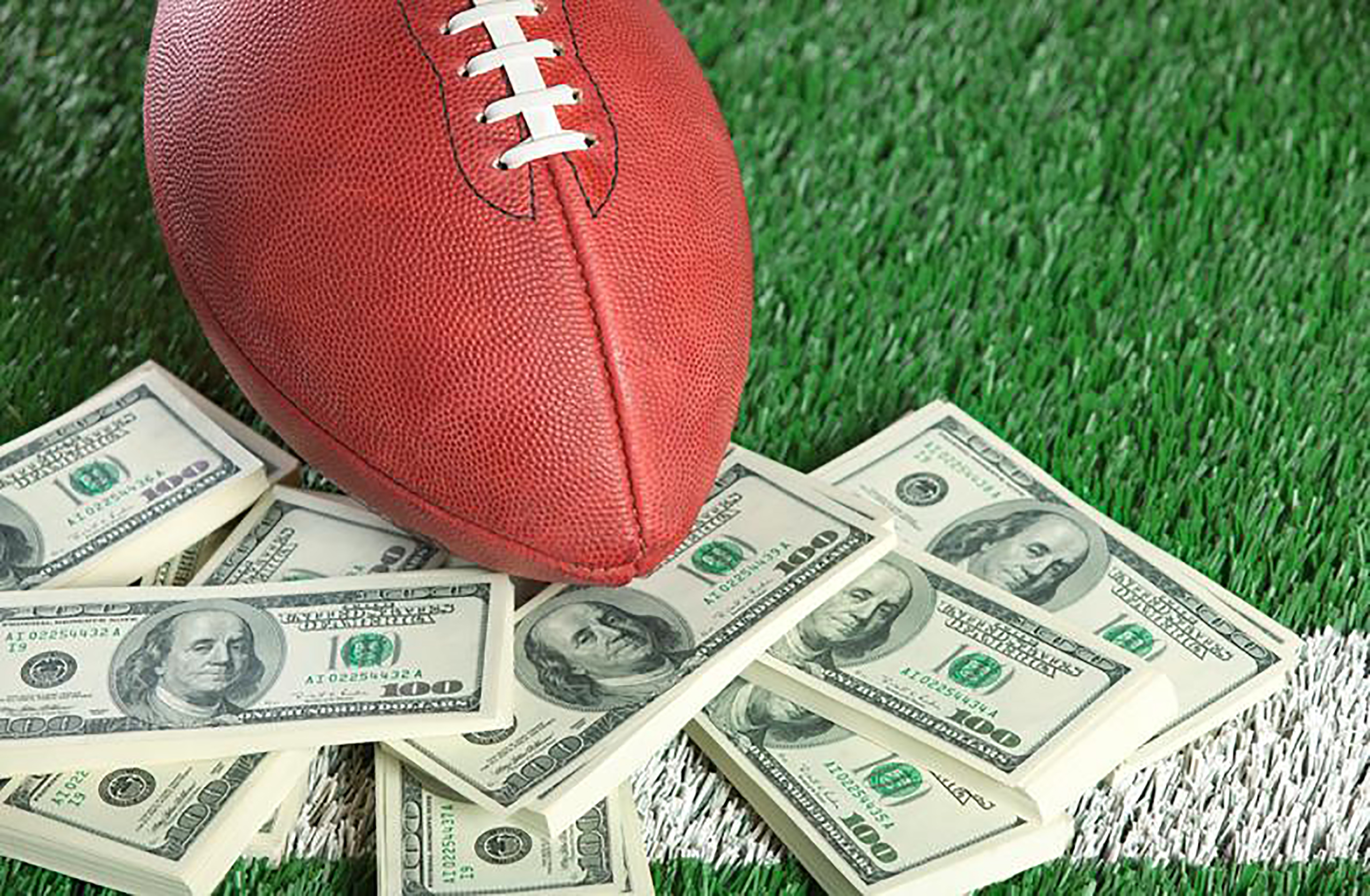 Super Bowl XLIX delivered super-sized returns
Super Bowl XLIX and related events landed earned $720 million in economic impact for the Phoenix metro area this winter — more than any special event ever staged in Arizona. But the gains for Arizona go beyond dollars and cents.
Super Bowl XLIX and related events earned $720 million in economic impact for the Phoenix metro area this winter — more than any special event ever staged in Arizona. Compared to the $500 million from Super Bowl XLII (2008) — which translates to $550 million in 2015 dollars — the economic impact of this year's Super Bowl festivities was up 30 percent.
But the gains for Arizona go beyond dollars and cents. The ticket-bearing elite were not the only ones with opportunities to enjoy the excitement. And the warm weather images turning up on TV screens in parts of the country that were buried in snow counterbalanced some of Arizona's negative publicity associated with immigration and the housing crises.
The insights were part of a study conducted for the Super Bowl committee, under the leadership of Michael Mokwa, Pat Tillman Foundation Professor of Marketing and Leadership, and John Eaton, clinical professor of marketing at the W. P. Carey School of Business. Mokwa and Eaton have been conducting surveys on major local sports events since Super Bowl XXX (1996) at Sun Devil Stadium. Economists at the L. William Seidman Research Institute at W. P. Carey also worked on the study, along with some 60 W. P. Carey students who conducted the field surveys. Work started the field work just before the January 25 Pro Bowl and ran through the February 1 Super Bowl.
Growth study
"The key thing to note is that it is a gross impact study," said Anthony Evans, a senior researcher at the Seidman Institute. "We were only looking at the impact of money flowing into the state from external sources." Evans said. "We paid no attention to how local residents spent their money or how local businesses invested their money."
That this year's Super Bowl was a bigger deal economically was hardly a surprise, but a couple of elements uncovered by the survey did catch the researchers a bit off guard.
For one, twice as many people came to the Valley without a Super Bowl ticket this time compared to seven years ago — 58,516 this year compared to 28,702 in 2008.
Eaton said, "The '08 Super Bowl was played in a different time economically; the recession was kicking in. And the two teams were from New York and Boston, whose fans are less likely to just hop on a plane without tickets. Seattle was closer: there were so many Seahawk fans here without tickets. That was surprising."
And the festivals, set up in three epicenters — downtown Scottsdale, Glendale and particularly in downtown Phoenix — drew bigger crowds than anybody could have imagined.
In 2008, Eaton recalled that researchers from W. P. Carey attempted to survey visitors downtown but a planned block party was cut short because of lack of public participation.
Eaton's team of students were in Scottsdale, and Mokwa had a similar team in downtown Phoenix. "I remember (Mokwa) calling me and saying, 'We're going to come up to Scottsdale because we can't find anyone to survey.'"
This time around, an estimated 1 million people ventured downtown to eat, drink and listen to music at the festival sponsored by Verizon.
"I can't think of a more stark contrast between the '08 Super Bowl and this year than the crowds downtown," Eaton said.
Mokwa concurred. "That the festival environment expanded to be so large really surprised me," he said. "That was a major step forward for the Super Bowl and maybe for other large events. I wasn't surprised at the number of events and activities. But I was surprised at how well they were attended and what it did for the Valley."
The result was a more egalitarian affair than has been the case with mega-sports attractions staged in the Valley, Mokwa suggested.
"A young kid from east or central Mesa or a young kid from the barrios down near South Mountain … could get downtown and really participate in Super Bowl stuff," he said. "I was a kid who didn't get to go to many live sports events growing up. These kids and their parents are experiencing the Super Bowl in ways they never could have done before. That little kid can say, 'I went to the Super Bowl' even if they didn't go to the game."
Mokwa described the festival environment downtown and in Scottsdale as "amazing." An estimated 500,000 attended the ESPN Fan Zone and other events. Such festivals open up mega-events "to the entire community," Mokwa emphasized.
"That's never been the case before. Almost all these events or activities have been more upscale," he added. "The Major League Baseball All Star Weekend was more moderately priced, but it was very self-contained. Most of the others tended to be a little more upscale, very selective in terms of the target market that experiences it."
The sponsors of the 2016 NCAA football title game, which also will take place in the Valley, are studying adapting the model of this year's Super Bowl, Mokwa said.
First of its kind
W. P. Carey personnel, led by Mokwa, helped to develop the economic-impact surveys of mega-events that are now commonplace. The starting point was the period around Super Bowl XXX in Tempe between the Dallas Cowboys and Pittsburgh Steelers.
At that time, W. P. Carey was commissioned to do a market study of all the events and activities that were going on in the Phoenix and Tucson areas between Thanksgiving and the Super Bowl, including golf tournaments and bowl games.
"We were largely conducting demographic and satisfaction studies," Mokwa said.
Those studies charted where attendees came from and who they were, whether they were visiting and how happy and satisfied they were with their trip to Arizona. Interviewers also asked what else visitors would do while in Arizona.
"Finally, , we asked a couple questions about where they were staying, how long they were staying, and almost as an afterthought, how much money they were spending," Mokwa said. That first survey was more a market study than an economic impact study, he added. "But because we asked questions about economics, we gathered some interesting information."
Mokwa believes the study was among the first of its kind, "And it was certainly the first done in Arizona for a big sports event." Mokwa made the point to community leaders that this data was "worth knowing and understanding."
W. P. Carey's first major economic impact study was for the National Championship college football game between the University of Tennessee and Florida State University at the Fiesta Bowl in 1999, Eaton said. Other studies for succeeding major sports events followed. "There's a chance we'll do it again for the national championship game next year (in Glendale) as well," Eaton said.
Countering the contrarians
The cottage industry of economic impact studies that followed has drawn critics, who believe the estimates fail to take into account dollars that are "crowded out" by big events. The idea is that some visitors may want to avoid Arizona during a Super Bowl or similar event.
W. P. Carey officials involved in the survey anticipated such talk and had ready responses. "We really do try to get this right," said Dennis Hoffman, the director of the L. William Seidman Institute, who helped administer the study. "We're economists. We're not cheerleaders for particular events."
Hoffman said he has some sympathy for the "contrarians" in these sports economic debates, in that, "If I were sitting out in a city like Des Moines Iowa, would I choose to invest hundreds of millions in a sports stadium in the hopes of bringing economic prosperity to Des Moines?"
But in the Valley, "We have great (sports) facilities. We've invested in them with public dollars. We have a great climate, an attractive state. We've figured out a way to seize the opportunity to bring these big events here. When we do, huge dollars flow in."
In the case of visitors who might have stayed away from the Valley during Super Bowl week, "I imagine visitors would have simply picked a different time to come," Evans said, noting room rates were at the highest they've ever been in Phoenix, Scottsdale, and Glendale during this time.
"I don't think there's any real displacement or crowding-out effect on this occasion I think this has been a complete bonus for the area," Evans added. "I think the crowding-out factor is just a complete misnomer."
The intangibles
Said Hoffman, "it's really hard to quantify the intangible benefits of having tens of millions, maybe hundreds of millions of eyes on the Valley of the Sun during that week, with all of the news reports that go back to the rest of the country where people are digging through … feet of snow.
"These long-run, lasting impressions of our state and the beauty of our state really do matter. It matters when people think of making their next business trip or next vacation or even contemplating starting a business that is mobile. You can pick up your expertise and your know-how and you can move it to pretty much anywhere and get your work done.
"I think having events like this and creating the positive image that we do really helps. But quantifying that is very difficult."