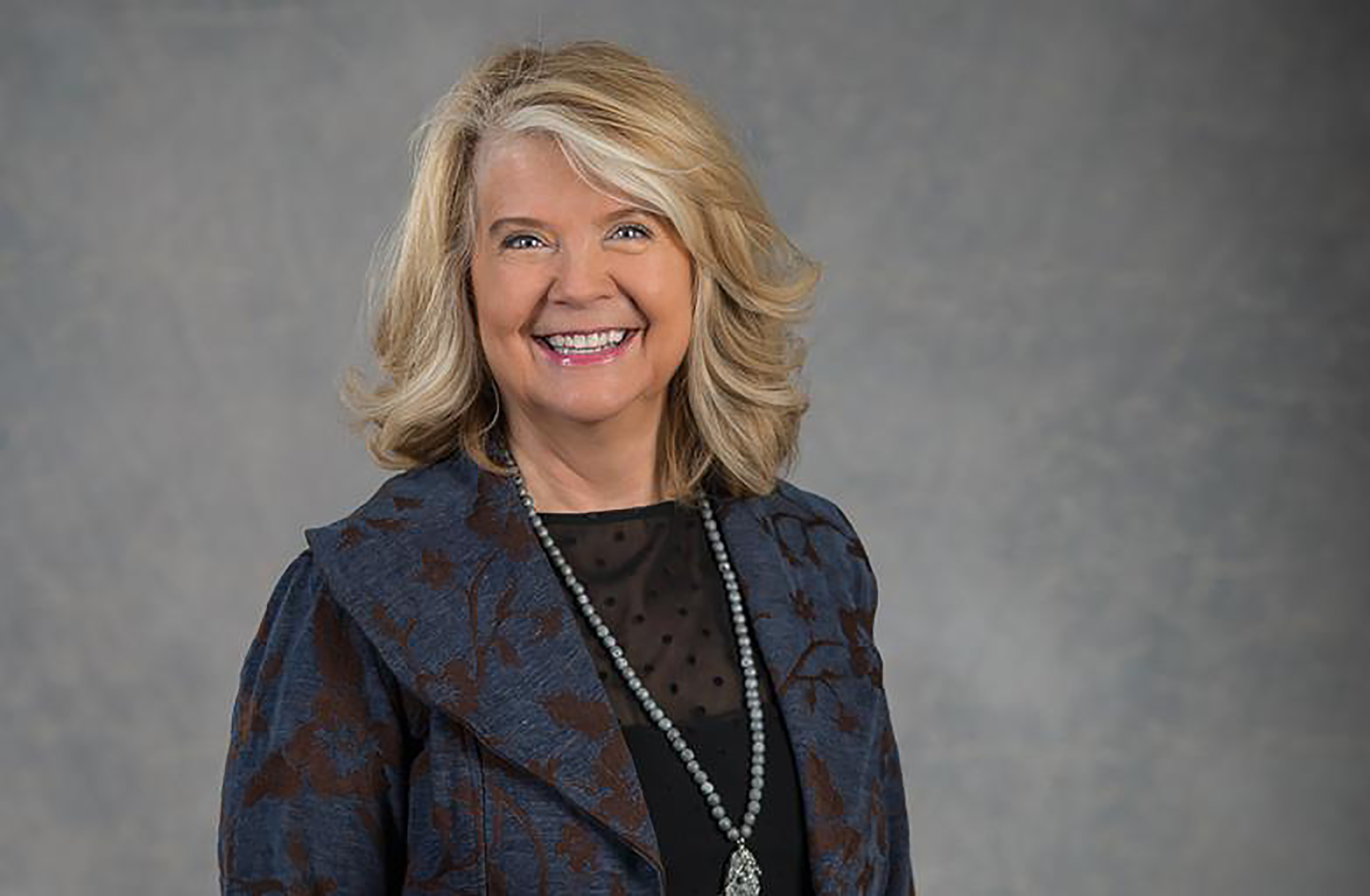 A new perspective: How service contributes to well-being
Transformative Services Research (TSR) is a new sub-field of services marketing that examines the relationship of service to well-being. Associate Marketing Professor Laurie Anderson and colleagues at W. P. Carey identified the field five years ago. Interest has been growing rapidly ever since.
First published in the W. P. Carey magazine, Spring 2016.
Research by Laurie Anderson, Associate Professor
Health and nutrition services had persuaded at least one resident of a predominantly Mexican and Native American community to change her cooking habits. The programs were designed to address the diabetes rate in her town, which was 23 percent — three times the national average. The programs were successful in this case: the woman stopped using lard, substituting a healthier fat. But before very long she had returned to her old recipe. Her in-laws had stopped coming to Sunday dinner when lard disappeared from the tortillas.
Associate Marketing Professor Laurie Anderson suspected that the reason many diabetes programs were failing was probably more complicated than individual eating decisions. In this community, Anderson says, food is symbolic and family trumps the individual. Education persuaded the woman to make a healthy change, but because the programs did not address cultural factors, the change was not permanent.
The diabetes research project is an example of the work underway in a new sub-field of service marketing: transformative service research (TSR). Identified by Anderson some five years ago, TSR has attracted a lot of attention. Academic meetings are including special sessions and tracks centered on the field, there are numerous TSR publications and a Swedish business school now offers a PhD with a TSR focus. Anderson has been named the first associate editor for TSR at the Journal of Service Research, the premier publication in the discipline.
Well-being for all
TSR examines the relationship of service to well-being. It "represents research that focuses on creating 'uplifting changes' aimed at improving the lives of individuals (both consumers and employees), families, communities, society and the ecosystem more broadly," according to an editorial co-authored by Anderson and W. P. Carey Marketing Department Chairman Amy Ostrom in the Journal of Service Research last year. Anderson and Ostrom edited a special issue of the publication devoted exclusively to TSR.
Some 30 years ago, W. P. Carey marketing researchers including Professor Mary Jo Bitner and Professor Emeritus Stephen Brown identified service as a field within marketing. Today, the Center for Services Leadership, headed by Bitner, is a globally recognized authority on how to compete strategically through the profitable use of service. TSR is part of the tradition of innovation at the W. P. Carey School of Business.
Distinct from the broader field of service research, which measures customer satisfaction and profit among other things, TSR adds well-being to the metrics. "With TSR, indicators of both increasing and decreasing well-being take center stage," Anderson writes. The research measures physical, mental, social and financial well-being. It also looks at conditions in the environment that can contribute to or reduce well-being, such as discrimination, marginalization, literacy about services, inclusion, capacity-building and connection. Also, more unique to TSR is a focus beyond individual well-being to concern with the well-being of collectives — the family, community, society and ecosystem.
Beyond consumer behavior
Anderson has been thinking about ways to foster well-being throughout her career. Working for the U.S. Department of Defense in Thailand and Japan, and for other health organizations in the U.S., she helped develop new health services and programs. When she decided to pursue a doctorate, it was Professor Emeritus John Schlacter's consumer behavior class at W. P. Carey that drew her to marketing. She earned her PhD at W. P. Carey, and positons at the Virginia Polytechnic Institute and the University of Virginia followed.
After returning to ASU, she became a member of the research faculty of the Center for Services Leadership (CSL). She recalls that she was attending a CSL faculty network meeting when it occurred to her that her interest in both transformative consumer research (which focuses on the impact of consumption) and service research could benefit from a unifying framework, too. As she discussed the idea with Bitner; they combined the two areas, developed the term TSR and began conceptualizing the area.
"A lot of doctoral students were interested in work that went beyond making companies profitable," she comments. "To combine profitability and customer satisfaction, and to push beyond to other well-being outcomes such as health, access and literacy — that was a powerful draw to young academics."
TSR, she says, provided a focal point: "What TSR did was to bring together and add to work that was already going on and the people doing it, giving the field a foundation and an impetus."
In 2010, she authored "Improving Well-Being through Transformative Services," an article published in the Journal of Service Research, which identified TSR as a research priority. Interest has been growing rapidly ever since. Evidence of TSR's rapid adoption was in the latest service research priority-setting survey, completed by Ostrom for the Center for Services Leadership last year, industry and academic respondents ranked TSR as the most important of 12 identified priorities.
Anderson says that services envelop us, whether we are aware of them or not, and they are key to our well-being. Ask just about anyone if cell service is important and you get a sense for the role service plays in our lives. "Service fundamentally affects our lives and our well-being as individuals, employees, families and communities," Anderson and Ostrom wrote in the Journal of Service Research.
That very ubiquity makes this research essential, she argues. In a paper for the Journal of Business Research, Anderson cited the United Nations Universal Declaration of Human Rights in stating that "the moral imperative for transforming consumers' lives through service is founded on the concept of human dignity, which advances the development of rights and responsibilities."
A multi-faceted lens
Anderson points out that research on service and service co-creation has traditionally explored two-way consumer/provider interactions. TSR is expanding that model. "Because services are social phenomena, we strive to move from the traditional study of the dyadic customer-provider relationship and into the consideration of services as cultural worlds, social structures and systems in order to broaden our understanding of how services affect well-being," she writes.
Her ethnographic study of the programs intended to decrease diabetes in the Mexican/Native American community illustrates the multifaceted nature of research into the connection between well-being and services. Anderson and her students worked with residents to conduct community action research that included interviews, ethnographic observations, feedback groups and even photography and collage projects. "Ultimately, we found that we had to look at services in other lights beyond the traditional consumer-provider interaction," she wrote in a working paper with coauthors Ostrom and Daniele Mathras, a graduate of the W. P. Carey doctoral program now at Northeastern University.
The traditional approach might have explored ways the doctor-patient relationship could be changed to improve health and reduce the occurrence of diabetes, Anderson said, however limiting investigation to this alone might miss important insights. She suggested that the three distinct views of service as cultures, as social structures and as systems emerging from this work could be used as lenses to better understand "the complex relationship between services and well-being."
"We maintain that not all service outcomes are singularly driven by the customer-provider interaction, but rather are affected by the sociocultural environment (cultures, social structures and systems)," she wrote. "We need to consider services in each of these lights when we are studying consumer well-being."
Three windows on service
It's possible that service providers and their customers may come from worlds so different that they do not communicate effectively, Anderson said. There may be differences in word meaning and values between the collective culture world where the patient lives, and service culture world of the doctor. In the diabetes nutrition example, doctors and patients may not even agree on what "health" means, she wrote. The woman who went back to making her tortillas with lard was up against her family's idea of "good food."
Services are also part of social structures, Anderson wrote. Social structures provide parameters for behavior — what is acceptable and what is not — but also what is possible and what is not. Well-being is regarded by the health care community as the responsibility of the individual, however impoverished areas are frequently food deserts which limits possibilities for these individuals.
Anderson also points out that services do not stand alone, but are intertwined with other service systems. Sometimes this creates considerable challenges for consumers.
"For example, consumers may have a difficult time following a nutrition plan when the government system only provides food stamps at monthly intervals and when transportation systems are not aligned to bring residents to large grocery chains with fresh, inexpensive produce," she wrote.
Other factors come into play, depending on the service and the consumer, Anderson says. Researchers could look at the sustainability of the service, for example.
One of Anderson's current projects extends her study of health and health care environments. With Mathras she is working at the Mayo Clinic in Arizona to understand how patient vulnerability — how ill or how anxious the patient is — affects the impact of communication and subsequent well-being. "How much information do patients really want? Is it better to give a lot of information? Does it depend on how vulnerable the patient is at that moment?" Anderson explains.
Going forward, Anderson says she hopes researchers from other disciplines will join the study. "We need to look at service and well-being from different angles," she explains. "This research has the potential to change the way consumers, providers, marketers, policy makers and academics think about the impact of services on well-being."
Based on "Transformative Service Research: Advancing Our Knowledge about Service and Well-being," Journal of Service Research, by Laurel Anderson and Amy Ostrom of the W. P. Carey School of Business; "Transformative Research: An agenda for the Future," Journal of Business Research, by Laurel Anderson, Amy L. Ostrom et al.; and the working paper "Transformative Service Research: Alternative Lenses for Examining the Influence of Services on Well-being," by Laurel Anderson, Daniele Mathras, Northeastern University Amy L. Ostrom and Mary Jo Bitner of the W. P. Carey School.