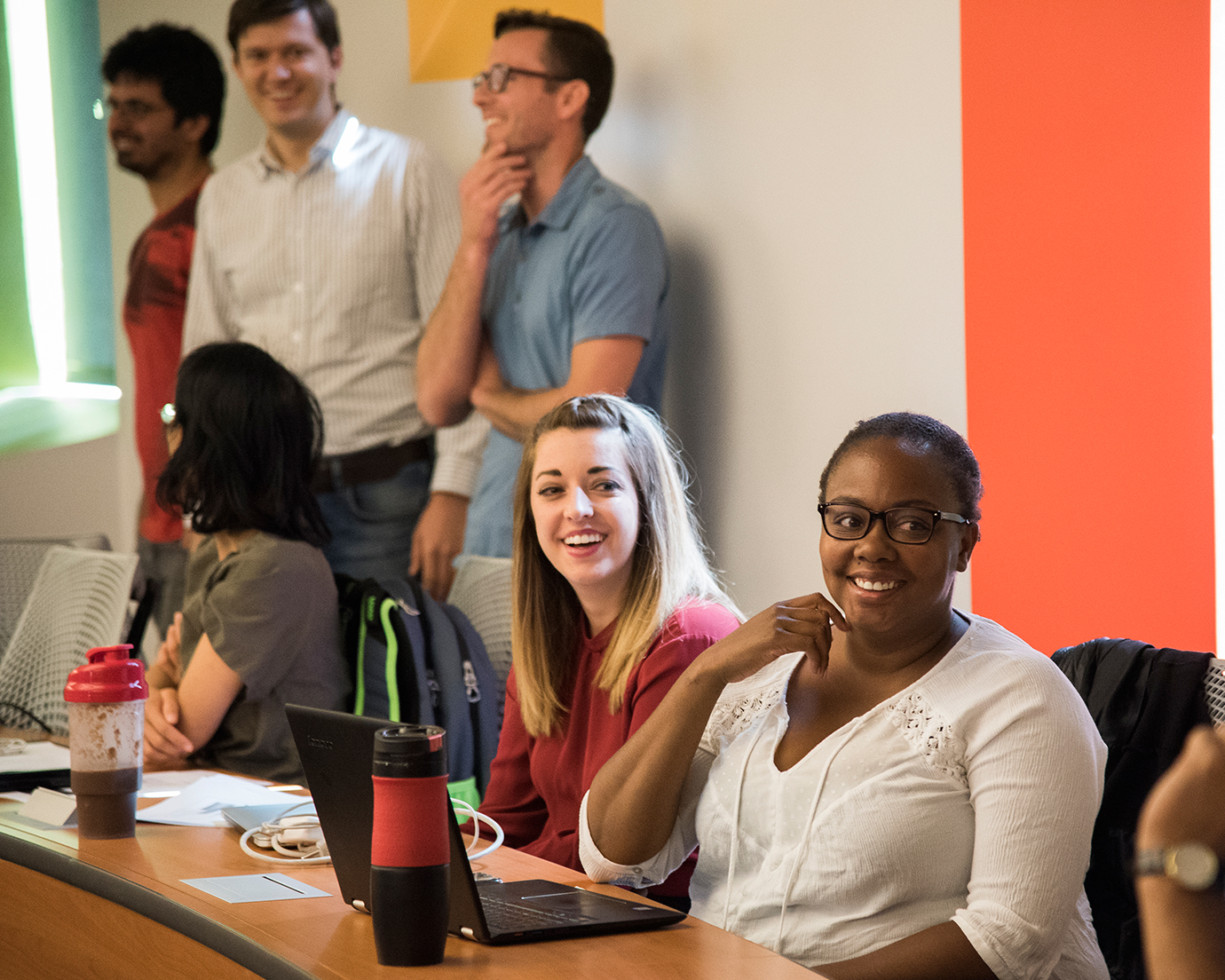 How to: Choose the right MBA for you
Going back for a master's degree is a big decision. It may not be on the level of marriage, kids, or finding the right house, but particularly with a degree like the MBA, it's not something to be taken lightly. Here are some ways you can narrow your search for the best program.
Going back for a master's degree is a big decision. It may not be on the level of marriage, kids, or finding the right house, but particularly with a degree like the MBA, it's not something to be taken lightly.
There are, of course, huge benefits to earning an MBA. According to the 2017 GMAC Alumni Perspectives Survey, 93 percent of alumni say their degree is personally rewarding and 91 percent find it professionally rewarding. More than three-fourths, 76 percent, say their degree is still rewarding them financially. A whopping 86 percent of alumni say their degree helped prepare them for leadership positions.
Most students pursuing an MBA are looking for a little extra push in their career. Either they need to shore up skills that have passed them by or they want to go down an entirely new path. That's part of what makes the MBA unique: It can prepare you to succeed immediately, while you keep working, or it can help you develop into a leader ready for your next challenging role upon graduation.
Which MBA is right for you?
Depending on where you are in your career and what your goals are, you may find that one type of program delivery suits you better than another. For example, most full-time students are early in their careers and want to make a change, so they leave their jobs and in some cases move to a new location to start their degree. This is obviously not an ideal solution for everyone.
For students with family commitments or who feel they're in a good place professionally but need to take that next step, part-time or online programs can be a good solution. They allow you the flexibility of classes in the evenings, or whenever you can study, while you keep working.
Senior leaders face a different obstacle. They're already in executive roles and have major demands on their schedule. But many leaders rose through the ranks and missed key fundamentals in one area of business or another. For instance, a marketing executive may not have the strongest financial or accounting skills. Executive MBA programs deliver a comprehensive overview of business topics through the lens of being a senior leader. Therefore, a traditional full-time program would not only clash with their career focus but would also provide a different level of depth than they require as executives.
Do your research, check the rankings
There are obviously many ways to find a program that works for you. If you can only do a part-time program, then obviously, you'll limit your search to business schools near you. Things open up, though, if you're looking to study online or if you're planning to return to school full-time. Check a reliable ratings source like U.S. News & World Report, which can show not just the quality of the school but also costs, helping you create a comparison set based on prestige and price.
It stands to reason that private schools, while many of them are among the very best MBA programs in the world, will be more expensive than a public university. For example, ASU's W. P. Carey School of Business is among the highest ranked public MBA programs in the country, and has an MBA option to fit your schedule, no matter which format or delivery suits your personal needs.
Find your fit
Another major factor in choosing the right MBA program is fit. Do you like a small class setting, a big, auditorium environment, or no physical classes at all? Do you want to work with teams or go it alone?
Not every MBA program approaches learning the same way, so even if you find the right price and a program that speaks to your strengths, you still may face a hurdle in learning style. If you can attend an event for future students, take a tour, or meet with an admissions representative, you'll likely get a better sense of whether you'll feel at home in your new surroundings.
Now go conquer the world
Of course, picking the school of your dreams is just the beginning. There are entrance exams to consider, financial aid, making a major adjustment in your life, and then — classes start. Make sure you can commit to the two-year program because it's very difficult to make up lost ground in an MBA program.
So remember: It's important to pick the right school and the right program. But that's just the beginning of your MBA journey.
Take the next step
Check out all the MBA options at the W. P. Carey School of Business and find the best fit for your schedule and career goals.