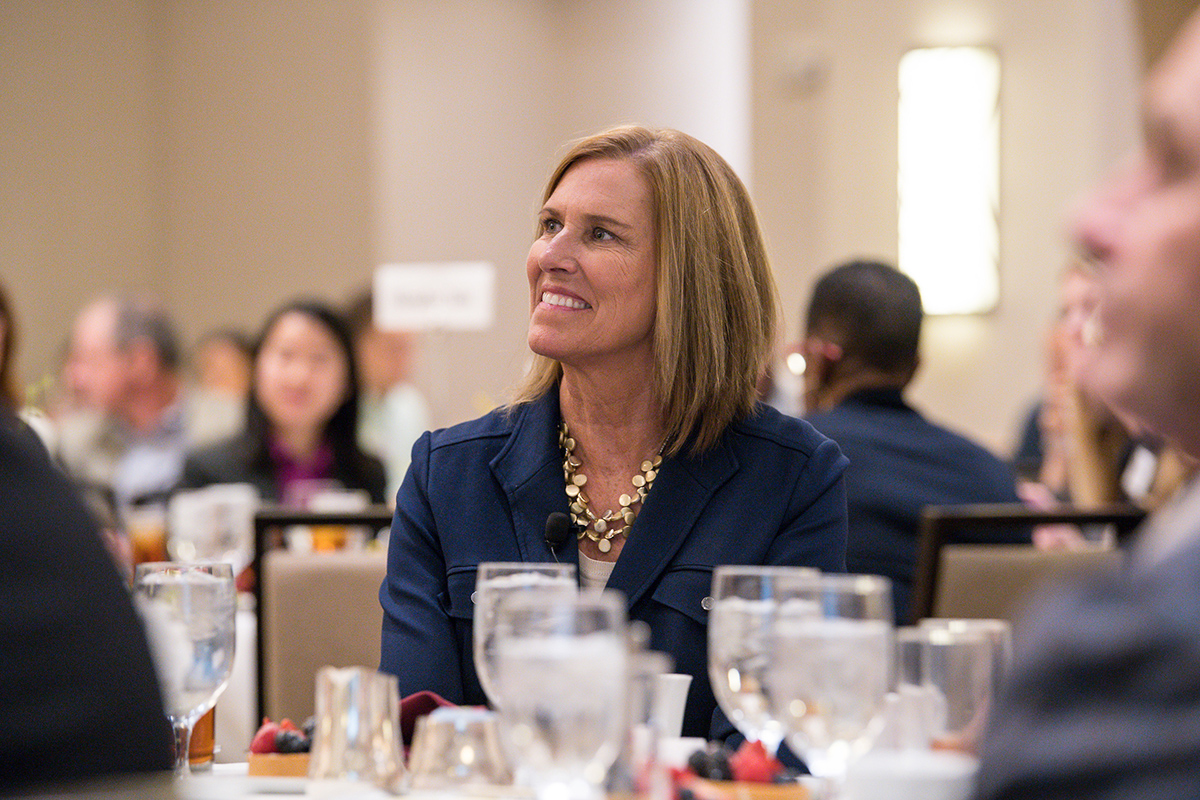 Retiring W. L. Gore President and CEO Terri Kelly on how bureaucracy-free business works
In recognition of her proven performance over 35 years at the global materials science company perhaps best known for its GORE-TEX fabrics products, the school honored her with the 2018 Executive of the Year Award.
During her 13-year tenure as president and CEO of W. L.&nbspGore & Associates, Terri Kelly oversaw the multibillion-dollar enterprise that employs approximately 10,000 associates in 45 plants around the world. Gore specializes in fluoropolymer-based materials that are utilized in a wide array of high-value products, including GORE-TEX® fabric, medical devices, filtration and ventilation systems, and many other advanced technology solutions. Gore is as well know for its management philosophy and culture, as it is for its multitude of innovated products.
Kelly joined Gore as an engineer in 1983 after graduating summa cum laude from the University of Delaware with a bachelor's degree in mechanical engineering. She initially gained experience as a product specialist with the military fabrics business and helped it grow from a small startup venture into a leading producer of protective products for the global armed forces. In 1998, Kelly became part of the leadership team for the global fabrics division.
Her leadership abilities have driven her success in a company known for its distinct culture in which associates become leaders based on their ability to gain the respect of their peers and to attract followers. Kelly earned the title of president and CEO in 2005 — one of the few titles within the enterprise — following a peer-driven selection process.
A member of the board of directors for the Nemours Foundation, the board of trustees for the University of Delaware, the Management Executive Society, the G100 Network the advisory council for the Philadelphia Federal Reserve Bank, and the International Women's Forum, Kelly resides in Delaware with her husband and four children.