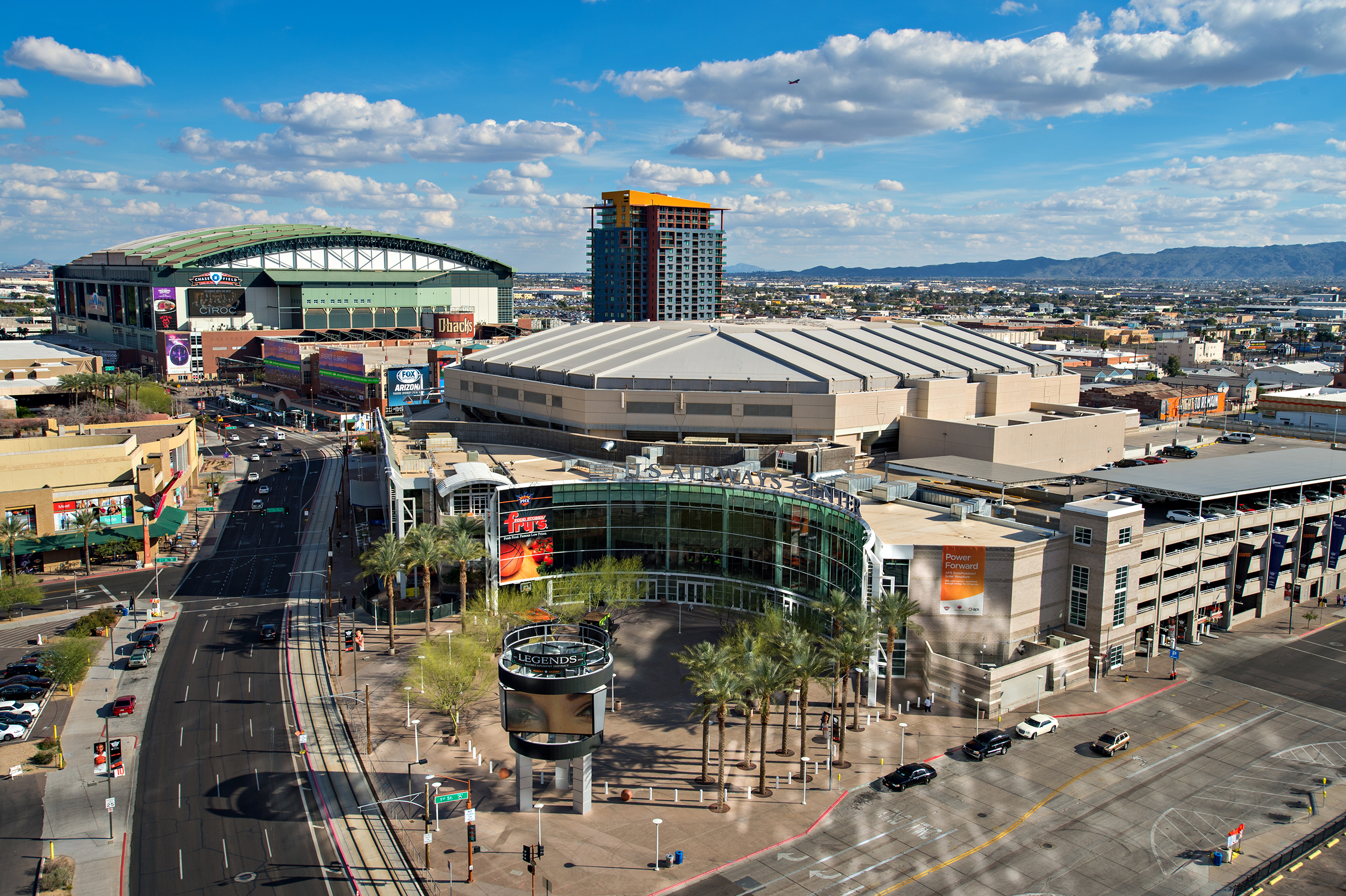 Legalized sports betting could change fan experience
Will loyalty hold up with money at stake? Professors of marketing and management weigh in on the changes.
By Mary Beth Faller
As legalized betting becomes a force in the sports world, fans will likely experience games in a different way — both in the arena and watching on TV, according to professors.
The changes could generate more money for teams and athletes but also test fan loyalties.
"The game itself won't be altered because people were already wagering on sports either legally or illegally," says Daniel McIntosh, a marketing lecturer who teaches sports business courses. "I think most of the changes will be around fan experience."
In May, the U.S. Supreme Court overturned the federal Professional and Amateur Sports Protection Act of 1992, calling it unconstitutional. Since then, Delaware and New Jersey have legalized sports bets. A private company that tracks states' gaming decisions predicts that 14 states will offer gambling within two years, with another 18 states — including Arizona — approving it within five years.
McIntosh says that betting on sports likely won't produce enough revenue to drive major changes in each state. Rhode Island, which passed limited betting, estimates it will earn about $23 million from gambling — less than 1 percent of its total $9.6 billion budget.
"If you're talking about whether this will make huge revenue changes, allowing for expansion of Medicare, Medicaid, Red for Ed — whatever it might be — probably not. There's not that much revenue at a state-by-state level," McIntosh explains.
McIntosh says he believes sports betting is five to seven years away from legalization in Arizona once the details are hammered out.
"We have a vibrant Indian casino industry and they would have an interest in keeping the sports books limited to their properties and not competing properties," he says, adding that the taxation rate is another open question.
McIntosh and Professor of Management Ken Shropshire, the first Adidas Distinguished Professor of Global Sport and the founding CEO of the Global Sport Institute at ASU, weighed in on several potential effects of legalized sports gambling.
Fan experience
Legal gambling is about far more than betting on who will win the game, McIntosh says. "You can bet on every single play. In baseball, you can bet on every single pitch — will this pitch be a strike or a ball? It takes a fairly monotonous event and turns it into something very exciting."
McIntosh says that in England, there are betting kiosks in sports arenas and the odds are posted during play. "Where I'm fascinated is what that does to fan consumption behaviors — the reason people are watching and what that does long term to their affinity as a fan," he says.
Shropshire says that gambling could be a way for teams to sell more tickets. "This comes at a time when leagues are trying hard to find ways to improve the in-game experience and keep people coming to these events as opposed to sitting at home and watching on their flat screens. I suspect the leagues will embrace this. Maybe you can only bet on the ball rolling off the mound if you're in the stadium."
Corruption
Legalization likely will increase transparency, McIntosh says, which will decrease the corruption that already exists. "Think of Tim Donaghy and the referee scandal. We can think about Lance Armstrong and cycling. All of those sports are highly regulated and already have corruption. So the more precise question is, will corruption increase or decrease? As a percentage, it will probably go down as we have more transparency and oversight."
McIntosh believes ancillary businesses, such as data-collection and analysis firms, will flourish and also serve as regulators.
"We already have Sportradar and Genius Sports. They have algorithms designed to identify irregular bets that can be indicators of corruption before it happens, such as abnormally large bets on certain events or skewed percentages," explains McIntosh, who has worked on economic-impact studies for the Super Bowl, the NCAA Final Four, and other big events in the Valley.
More money for leagues and teams
Legal wagering not only could add sponsorship opportunities for teams but also present a new way to make revenue when leagues sell their data to analysis firms, which use it for "proposition bets" — wagers placed on individual events during a game.
"No one will argue whether the final score was 102 to 84. That's a fact," McIntosh says. "What they might argue is whether that was an assist or not on the last play. Those scoring decisions are made by the league. The league can pass on the official data that is the source of truth to be used to settle those wagers."
Individual athletes
Will the pressure of millions of dollars on wagering affect individual athletes?
"Players that I've talked to, especially big name players, tell me that they already hear from their fans because of fantasy sports," Shropshire says. "There are so many ways with fantasy sports to make money that it's already a form of gambling."