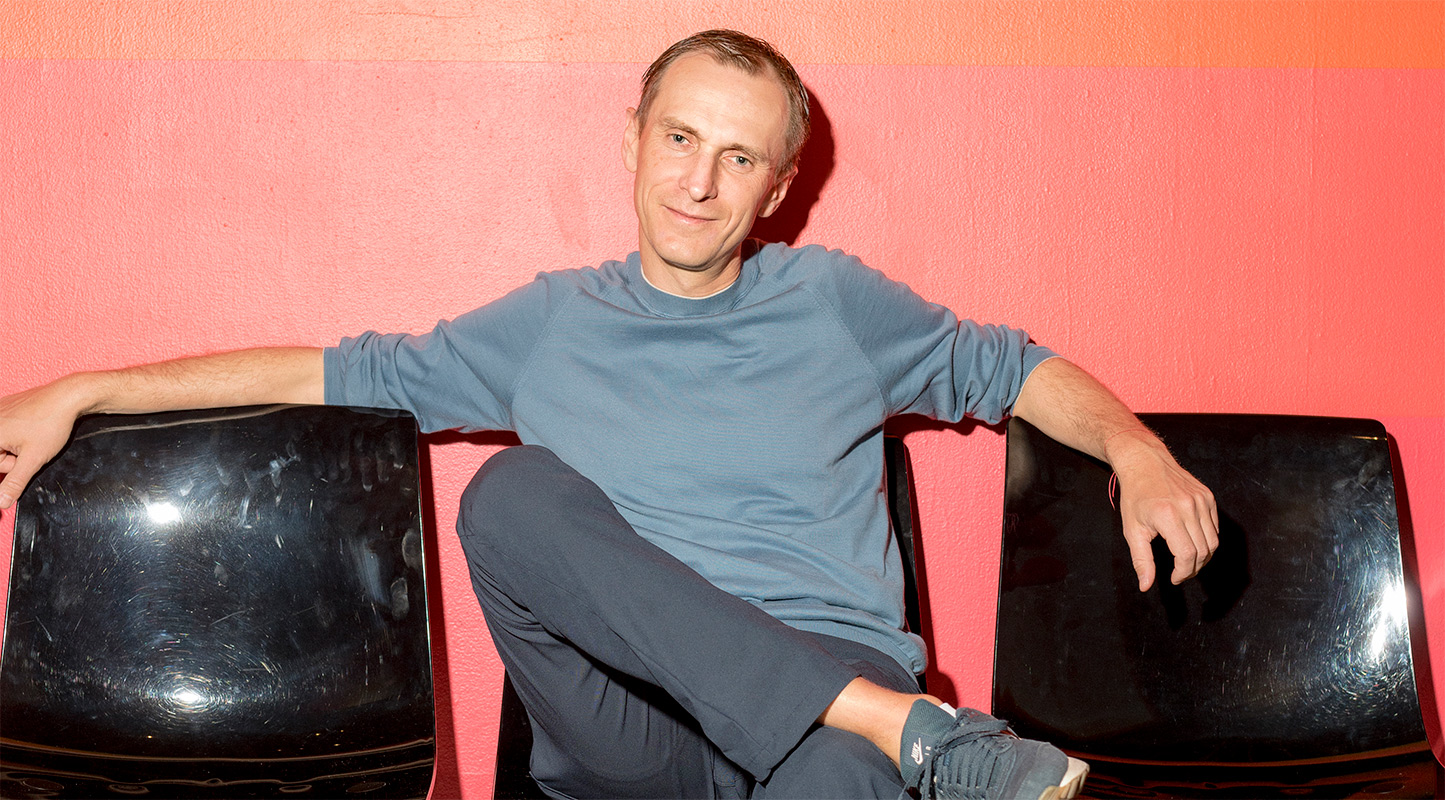 Nextiva wins 2018 Spirit of Enterprise Award
CEO Tomas Gorny to speak at luncheon presented by the W. P. Carey School of Business at Arizona State University.
CEO Tomas Gorny to speak at luncheon presented by the W. P. Carey School of Business at Arizona State University
TEMPE, AZ (Nov. 29, 2018) — Nextiva, a leading business communications company, has been named the winner of the 2018 Spirit of Enterprise Award for its innovation and growth, as well as its ethics and positive impact on Arizona's economy. Perhaps best known for its NextOS platform, Nextiva combines cutting-edge cloud technology and a commitment to customer service.
Co-founder and CEO Tomas Gorny will accept the 2018 Spirit of Enterprise Award on Friday, Dec 7. Spirit of Enterprise is part of this year's Economic Club of Phoenix (ECP) luncheon series, presented by Arizona State University's W. P. Carey School of Business.
Media note: Journalists can RSVP to attend the luncheon in Scottsdale from 11:30 a.m. to 1:30 p.m. on Dec. 7. One-on-one interviews with Mr. Gorny are possible before and following the event.
Now in its 22nd year, Spirit of Enterprise honors Arizona's best companies and entrepreneurs for creating jobs, boosting the economy, and delivering great customer service.
"Spirit of Enterprise is one of our foundational events every year, and we're excited to bring it to our ECP audience for the first time," says W. P. Carey School of Business Dean Amy Hillman. "It's always special when we can recognize a local business that's driving change, so I really look forward to honoring Nextiva for its incredible success over the past decade, and to hear more about the company's journey from Tomas Gorny."
About the speaker:
Tomas Gorny is an entrepreneur and philanthropist born and raised in Poland. He moved to the United States in pursuit of the American Dream at age 20 without knowing any English. Today, he's a technology visionary and serial entrepreneur: Gorny is the co-founder and CEO of Unitedweb and Nextiva and sits on the board of directors for Endurance International Group.
Gorny says he based the spirit of Nextiva on innovation.
"I am excited to accept this award on behalf of Nextiva," says Gorny. "It is truly a tribute to every team member and represents the daily effort of the roughly 1,000 people that have built Nextiva from the ground up over the past 10 years. We are proud to operate in Arizona, and to continue to contribute to the vitality of this thriving business community."
In 2001, Gorny founded IPOWER, which was sold to Warburg and Goldman Sachs in 2011 for nearly $1 billion and later went public. He launched Nextiva in 2006, followed by SiteLock in 2008. SiteLock sold to ABRY Partners LLC earlier this year.
Nextiva is ranked No. 23 in large companies on Entrepreneur magazine's 2018 Top Company Cultures list, it ranks No. 426 among the fastest-growing companies in North America by Deloitte's 2018 Technology Fast 500TM, and is ranked the largest Phoenix-area software firm by Phoenix Business Journal.
The ECP luncheon will be held Friday, Dec. 7, from 11:30 a.m. to 1:30 p.m., at the Scottsdale Resort at McCormick Ranch. Tickets for non-members are available for $85.
Journalists interested in covering an event are asked to RSVP in advance.
For more information/media contact:
Rebecca Ferriter, W. P. Carey School of Business
Rebecca.Ferriter@asu.edu 310-871-9041
About the W. P. Carey School of Business
The W. P. Carey School of Business at Arizona State University is one of the top-ranked business schools in the United States. The school is internationally regarded for its research productivity and its distinguished faculty members, including a Nobel Prize winner. Students come from more than 100 countries, and W. P. Carey is represented by alumni in more than 160 countries. Visit wpcarey.asu.edu.
About Nextiva
Nextiva is an innovative tech company dedicated to simplifying business communications, team collaboration, and customer engagement. As the leading all-in-one communications platform, NextOS powers Nextiva's solutions, including business phone service, CRM, chat, surveys, and analytics. Nextiva creates outstanding customer experiences through its commitment to innovation and Amazing Service™, serving more than 150,000 businesses nationwide and employing over 1,000 team members. Learn more at www.nextiva.com.