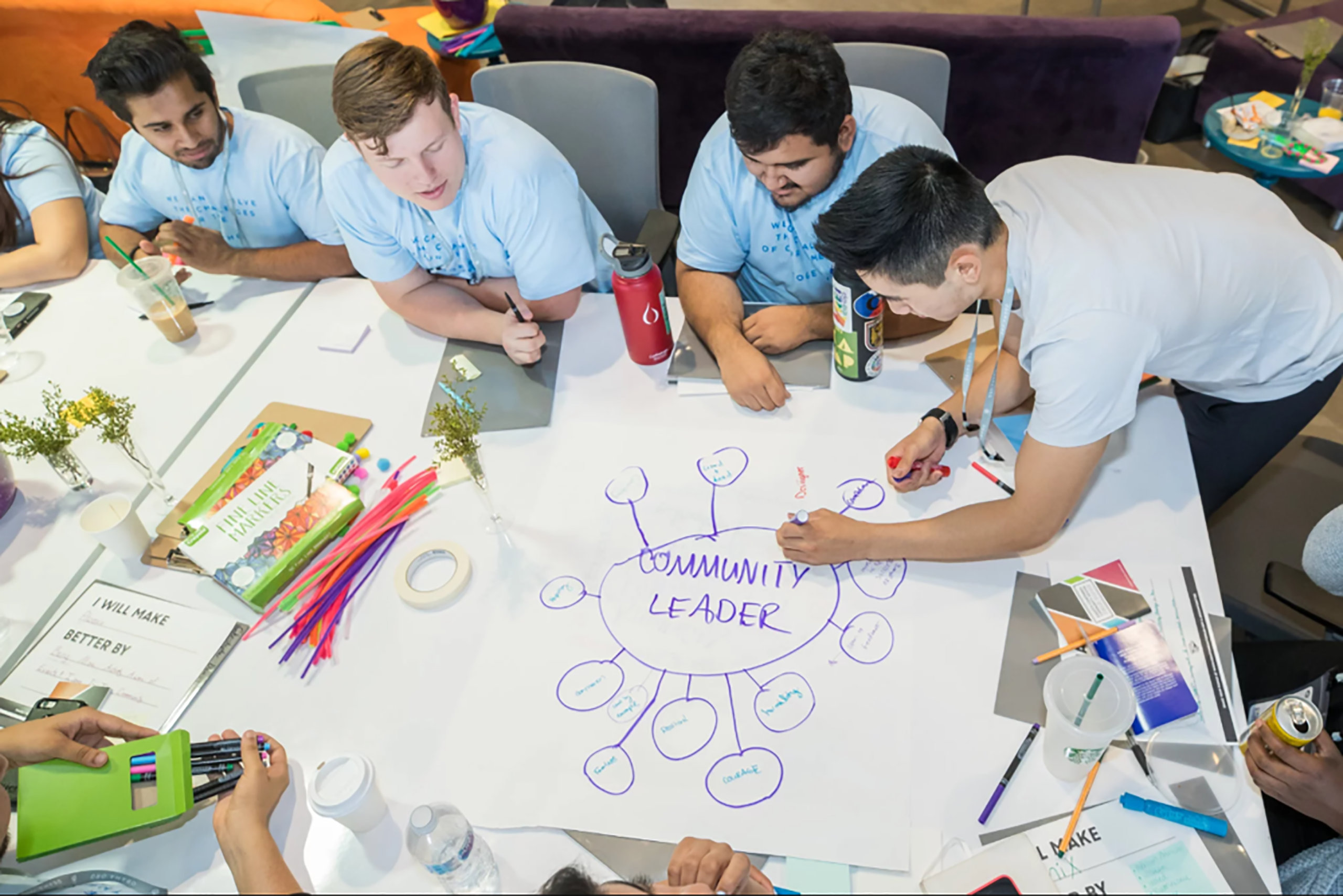 Millennium Fellows pool talents to make big social impact
Computer information systems senior Elijah Smith uses personal experience to help combat hunger and food insecurity as a member of the global UN program hosted for the first time by ASU.
By Mary Beth Faller
Arizona State University has no shortage of students who are passionate about changing the world, and many have launched startups and formed nonprofits to make a difference.
Now, 28 students in the ASU community who are among the most driven to create social impact have become connected, sharing resources, influence, and knowledge as the Class of 2018 Millennium Fellowship, sponsored by the United Nations. This is the first cohort of Millennium Fellows hosted by ASU, which had the largest group of any university. Worldwide, there were 530 fellows at 30 universities, 17 of them American schools.
The juniors and seniors are among the most accomplished students on campus. Most are in Barrett, The Honors College, and several are ASU Tillman Scholars.
The students all have their own projects, which show how they want to solve challenging problems. Some of the fellows have joined existing organizations. Three work with the local chapter of the anti-hunger nonprofit Feed My Starving Children, and two work with GreenLight Solutions, founded at ASU in 2013 to connect students with local organizations on sustainability projects.
For some, their passion was fueled by personal experience. As a child, Elijah Smith experienced hunger.
"It's something that has ultimately had a really profound impact on my upbringing, outlook, and who I've become," says Smith, a senior majoring in computer information systems.
At ASU, students who buy a meal plan get a certain amount of "M&G (Maroon & Gold) Dollars," which are lost if they're not used by the end of the semester. Smith saw students spending their end-of-term M&G Dollars on fancy coffee drinks and pizza for friends.
"And while these decisions aren't bad or inherently selfish, they represent an inefficiency and lack of support within the current framework," Smith says.
He thinks that, given a choice, students would rather spend some of their extra food money to help people who are hungry. So, as part of his Tillman Scholars venture project and, now, his Barrett thesis, Smith came up with the M&G Drive, which encourages Sun Devils to use M&G Dollars to buy a non-perishable food item to donate.
"Even though the M&G Drive is tangibly focused on diverting M&G Dollars to supplying our community with the food it needs to combat hunger and food insecurity, it is focused on something greater — helping our fellow students understand just how privileged we truly are as students, and that we can create meaningful, lasting impact in the lives of those around us by simply asking, 'How can I help?' " says Smith, who is working with university administration to get the program implemented.
The point of the Millennium Fellowship is to harness the creativity and energy of the students to help each other advance their projects through networking and brainstorming. The group met several times over the fall semester to learn best practices. One of the exercises was "road mapping," determining a project's chain of effect. That was eye-opening for Smith, who saw how the M&G Drive would affect students, parents, the administration, and even the contracts that ASU has with vendors.