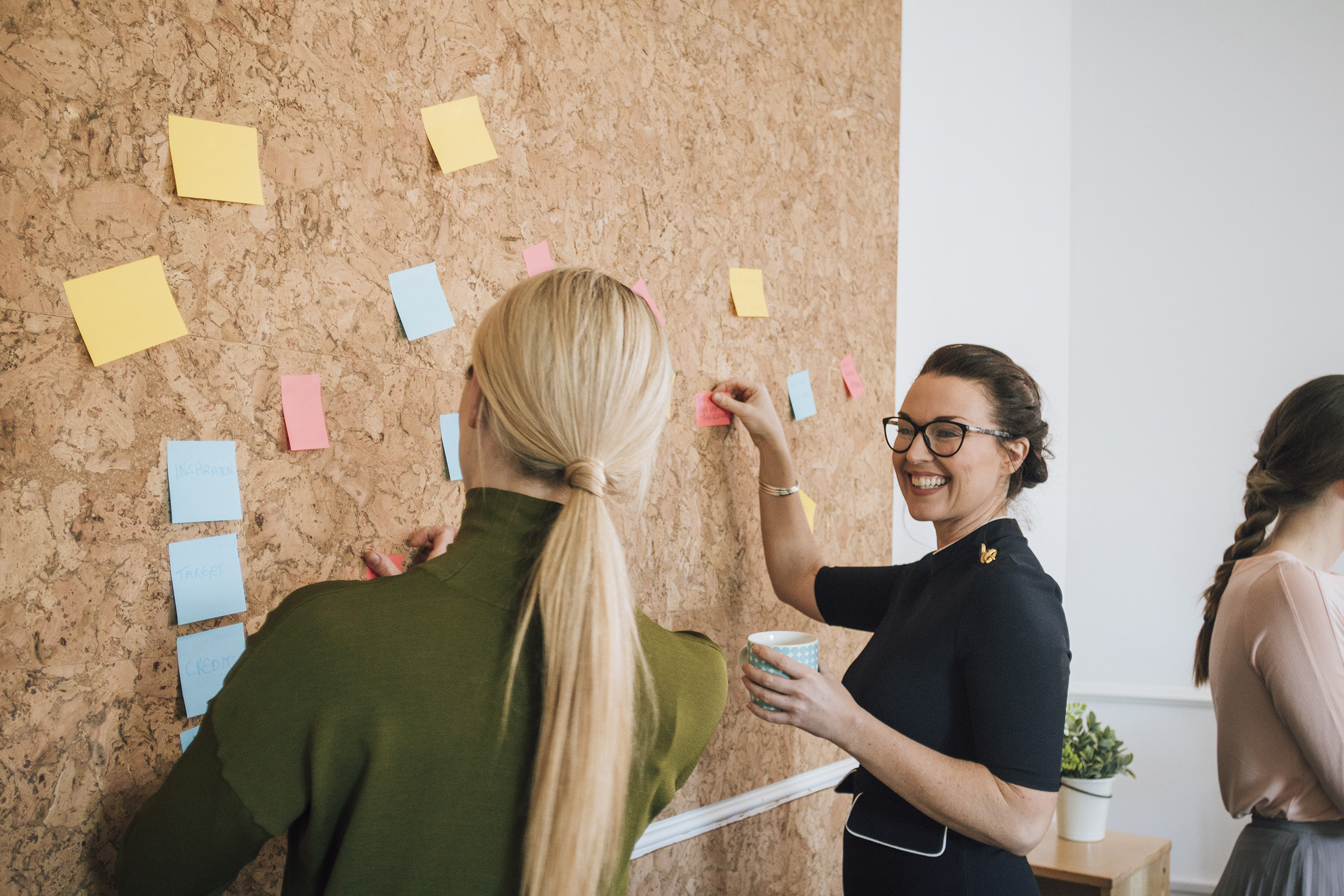 MBA students help others navigate school, land their dream job
Everyone talks about the importance of mentoring, especially when it comes to professional development. At the MBA level, most students are still looking upwards for mentors to help them climb the corporate ladder. But what if you also looked back and asked, "Who could I bring up with me?" or, "How could my experience help someone else?"
Louise Hardman
Everyone talks about the importance of mentoring, especially when it comes to professional development. At the MBA level, most students are still looking upwards for mentors to help them climb the corporate ladder. But what if you also looked back and asked, "Who could I bring up with me?" or, "How could my experience help someone else?"
At W. P. Carey, mentoring is a two-way street. Nearly all Full-Time MBA students give back to their academic community by participating in one of two programs: Carey Collaborations or Peer Coaching.
Carey Collaborations
As part of Carey Collaborations, MBA students are paired with first-year students in the W. P. Carey School to help them navigate their way through college. "The most vulnerable time for first-year students is when they first get to campus in the fall. Having someone to talk who has been there recently and knows what it's like can be really impactful," says Monique Patel, MBA Class of 2020. Monique met with different types of first-year students as a mentor. She said, "Some were very proactive and were seeking advice about certain goals, while others didn't know what they wanted to do and were having trouble adjusting to college. We would discuss classes and career goals, but we would also talk about personal issues and roommates."
The program also allows MBA students to develop critical mentoring and leadership skills. Brock Thatcher, MBA Class of 2020, said that being a mentor helped him recognize the importance of empathy. "Sometimes you get too caught up in your own life to think about the struggles of others. Being able to put myself in others' shoes will be an invaluable skill that I will take away from the program," says Brock.
Peer Coaching
The Peer Coaching team is part of W. P. Carey Career Services and is made up of first- and second-year MBA students who are passionate about helping others develop their careers. Peer coaches meet with undergraduate and graduate business students throughout the year, helping them hone their resumes, interview skills, and career search.
Andrew Nguyen, MBA class of 2020, enjoys "being a part of students' professional journeys and seeing their dreams come true! It has been very rewarding to see students obtain their dream job or internship after all their hard work."
Similar to Carey Collaborations mentors, peer coaches can connect with students on a more personal level than a career coach can. Gaurav Anurag, MBA class of 2020, says, "I was working with an international student and we shared our experiences in the U.S., finding common trends and occurrences. I have been able to use that knowledge to help other students be better prepared for the international student experience and job search."
As you might expect, helping others fine tune their applications and interview skills can impact the coach's job search as well. Many peer coaches cite improved communication skills, higher self-awareness, and more confidence in interviews. According to Garrett Niederkorn, MBA class of 2019, "Peer coaching offers practice working on the very skills that we need to utilize in our own career searches. After conducting countless mock interviews, I realized that I could put myself in the mindset of the interviewers when I'm the one being interviewed."
Discover the mentor in you
Whether you prefer to focus on personal or professional relationships, being a mentor can be a rewarding and meaningful experience. Carey Collaborations and Peer Coaching are just two ways that MBA students are giving back to the community around them and expanding their network in all directions.
Complete the form on this page to learn more about the highly ranked W. P. Carey MBA and explore the impact mentorship can have on you, and on the next generation of leaders.