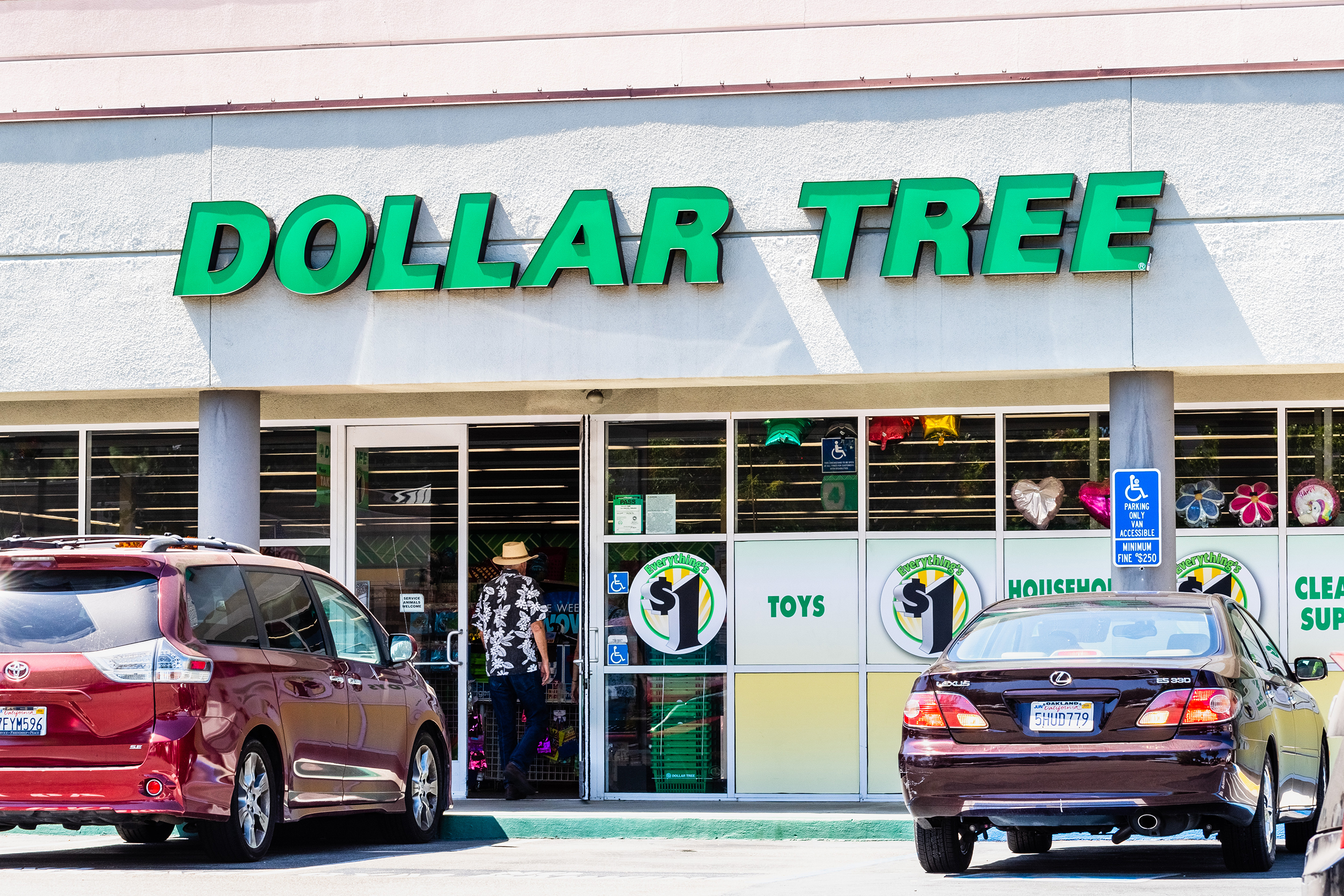 Dollar stores: Friend or foe?
Assistant Professor of Agribusiness Lauren Chenarides recalls when she and her family found themselves in a food desert and shares what it means and how the markets that sell inexpensive household goods affect these areas.
By Assistant Professor of Agribusiness Lauren Chenarides
During the summer of 2015, I was traveling with my family to the Outer Banks of North Carolina. Our destination was the Cape Hatteras KOA, which sits on a thin strip of land, miles off the shores of North Carolina, nestled between two sleepy beach towns — Rodanthe and Waves. We arrived late in the afternoon when we realized we needed to take a trip to the grocery store.
After a thorough review on Google Maps, we located the nearest large grocery store, a Food Lion to the south, roughly 16 miles away, and the second closest, a Piggly Wiggly to the north, approximately 30 miles away. According to the USDA Economic Research Service, our beach town campground was located in a "food deserts."
No one wanted to drive the distance to either supermarket, so we were left to choose between the two closest options, Waves Market or Dollar General, each only a mile away. Waves Market was less of a market in the traditional sense, leaving Dollar General our de facto choice. There, we found a selection of ingredients for what turned out to be vegetarian taco night.
Why are there no grocery stores in Rodanthe?
Rodanthe is a vacation town of less than 300 permanent residents, with nearly 75% of all housing units devoted to rent or seasonal use, per the U.S. Census Bureau. The median age is 43 years old, and the median household income is just under $49,375, compared to the national median household income of $61,937, according to the 2019 U.S. Census. With these metrics, it is no surprise that food retailers are not abundant. In the eyes of the grocer, there is simply not enough business available to support the level of investment that is required to open a store in that area, even after considering the demographics of neighboring towns. In the United States, approximately 23.5 million Americans reside in areas without access to a supermarket or large grocery store.
What is a dollar store doing in a food desert?
Ever since that shopping detour in Rodanthe, I began to notice the ubiquity of dollar stores. In the United States, dollar stores have become the fastest-growing retail format that sells food items. Since the early 2000s, their growth rate has exceeded traditional food retailers at an average 6% year-over-year, compared to more traditional food retail formats, such as supermarkets and supercenters, whose growth has remained relatively flat over the same time period. These trends are especially prominent in rural parts of America. Since the Great Recession, the number of non-metro and rural census block groups that did not have access to a supermarket but did have access to a dollar store increased by nearly 37%, indicating that dollar stores could be becoming key players in the food retail landscape.
How much do people actually spend on food items at dollar stores?
Every year, the U.S. Census publishes data on the economic activity of local businesses by industry. This data provides useful information to see trends over time and serves as a benchmark for analyzing market potential. By looking at these reports, it is possible to isolate the percentage of sales at businesses that sell food. These establishments include grocery stores, supermarkets, convenience stores, specialty food stores, club stores, supercenters, and general merchandise stores (including dollar stores). Across all of these establishments, dollar stores account for less than 3% of grocery sales. The majority of grocery dollars are spent at supermarkets (69.7%) and supercenters (25.2%). While this figure may seem staggeringly low compared to traditional formats, the market predicts that sales of food items at dollar stores will continue to grow, as grocery sales at other establishments decline or remain flat. According to the same economic census data, the share of food sales as a percentage of total industry sales at dollar stores reached 23.7% as of 2017, compared to only 14% in 2002. Aside from warehouse clubs and supercenters, no other industry in the food retail space has seen this level of growth in food-at-home sales.
Why would policymakers be concerned with dollar store growth?
Many media headlines state that dollar stores "stifle local competition and limit poor communities" access to healthy food" (CNN, July 19, 2019), yet there is little empirical evidence that gives credence to these claims. Some municipalities have introduced legislation that would place a ban on dollar store entry, for fear that dollar stores infringe on grocery revenues (ILSR, 2018). These actions have anti-competitive and possibly distributional consequences. Restricting entry of new businesses, regardless of the retail sector, has implications beyond market power concerns, such as those related to impeding job creation and potential employment opportunities at new retailers. Moreover, if we look at evidence from other food-related sectors that implemented business bans, specifically the ban on fast-food establishments in South Los Angeles, the policy did not result in changes in consumer shopping patterns. While there has been a strong motivation in support of altering the food environment to incentivize households to choose healthier outlets through government intervention, little evidence exists that these types of food-outlet bans would be effective.
Before we move to strike against dollar stores, new research is beginning to look at parts of the U.S. that have been paralyzed by persistent food access challenges. The U.S. Department of Agriculture and other federal agencies work to serve the public's interest, which includes promoting access to healthy food options. In areas that have persistent food access challenges (i.e., where food retailers do not locate), dollar stores could be serving a need that no other retailer can fill. While these outlets may not offer the widest assortment of healthy products, they may end up being the best, or only, option when it comes to purchasing groceries close to home. Dollar stores have been known to sell a variety of both food and non-food items at low prices, yet merchandising requests from dollar stores customers to offer more affordable healthy food items have signaled to some dollar store chains to expand their options. In 2018, Dollar General announced that it would be adding to its product offerings fresh produce priced at $1-$5 per pound. Maintaining low prices for perishable items without impacting their profitability will be the challenge that dollar stores face. Nonetheless, there remains a need to better understand commercial food options, especially in areas with persistent food access challenges, and how these options will continue to take shape over time.
Editor's note: This story was originally published in the Arizona Food Industry Journal. Read the full version here.