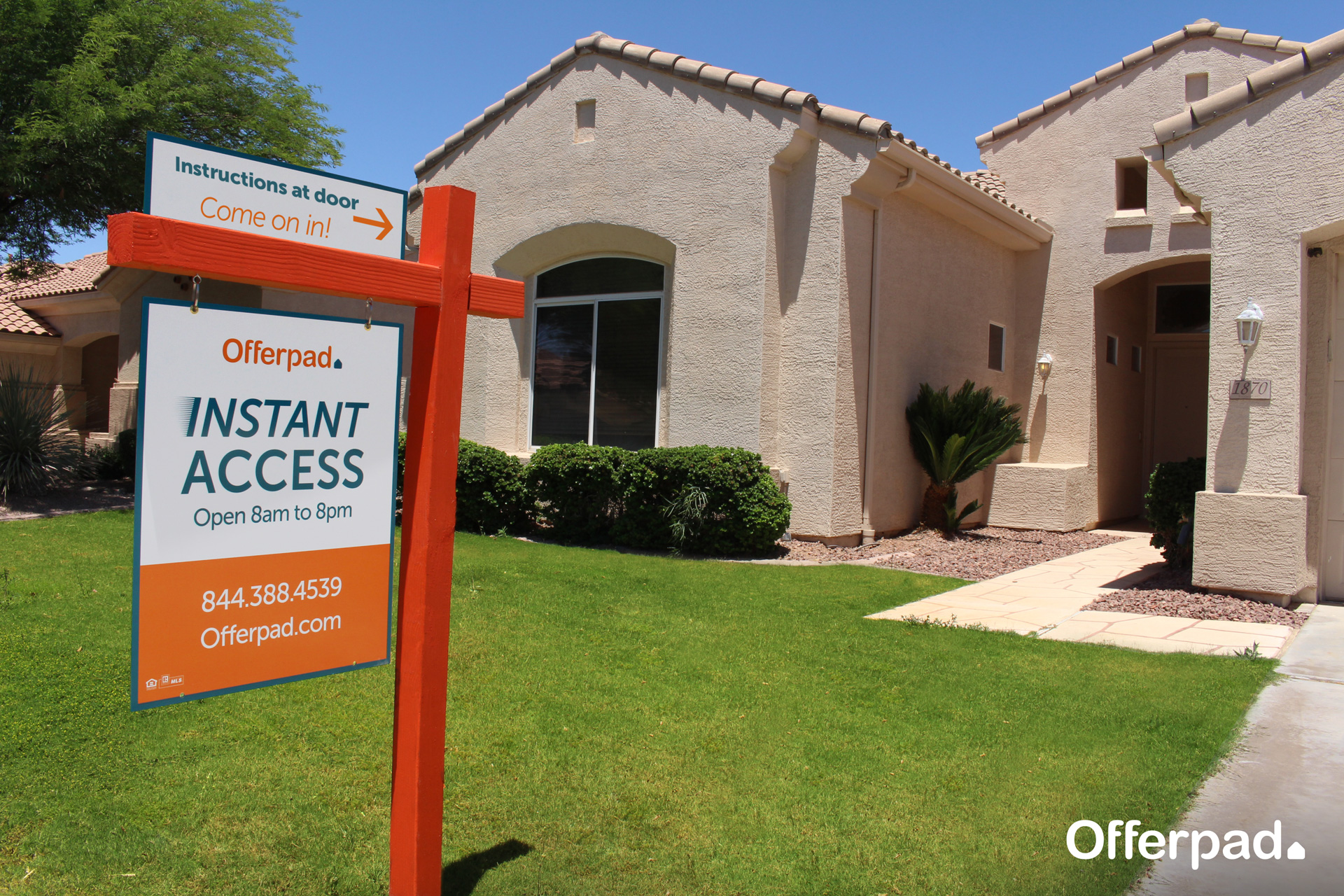 Arizona entrepreneur lays the foundation for real estate ventures
For Jerry Coleman's positive impact on the local economy through locally owned and operated businesses, the W. P. Carey School honored him with the 2020 Spirit of Enterprise Award. He's the 24th recipient of this premier celebration of entrepreneurship in the Valley that recognizes businesses for ethics, energy, and excellence in entrepreneurship.
Jerry Coleman is a third-generation Arizonan.
His wife and their six children are third and fourth-generation Arizonans.
With family roots in Mesa, his path through school led him straight to ASU.
While Coleman graduated from ASU in 1997 with an accountancy degree and then went to Brigham Young University Law School in Provo, Utah, he says his goal was never to be an accountant or to practice law.
"I wanted to establish a firm business background and education," Coleman says.
The strong business foundation he got in school laid the groundwork for his entrepreneurial endeavors that began in law school when he founded multiple mortgage companies, as well as pursued other real estate ventures.
It was less about growing and scaling and more about learning to be entrepreneurial and getting things off the ground.
— Jerry Coleman, founder Offerpad says about his early entrepreneurial days
These days, Coleman is still laying business foundations, but they're about growing and scaling. He chairs and is involved at the board level with many of the companies he helped to co-found; Offerpad, Elevation Home Energy Solutions, and Alliance Investment Group.
In between founding Elevation and Alliance Investment Group, Coleman co-founded Invitation Homes in 2012, which is one of the pioneers in the institutional single-family rental industry. Alliance Investment Group acquired and developed more than 10,000 acres of land in the Southwest since its launch in 2004, and Elevation Home Energy Solutions, founded in 2014, is a leading provider of residential energy solutions across the U.S.
For Coleman's positive impact on the Arizona economy through these locally owned and operated businesses, the W. P. Carey School honored him with the 2020 Spirit of Enterprise Award. He's the 24th recipient of this premier celebration of entrepreneurship in the Valley that recognizes businesses for ethics, energy, and excellence in entrepreneurship.
For everything you're doing in business, you need a good understanding of accounting and finance principles to get something off the ground and scaled to profitability. Being able to legally set up entities and draft operating agreements and other types of contracts and negotiate partnerships and deals to get things going is also important.
Jerry Coleman —
As a board member of inVisionAZ, Coleman shares his financial and law expertise to address the needs of Arizona's growing tech ecosystem. "There's an ecosystem around technology companies in Arizona with growing momentum, similar to what's happening in Austin, Denver, and Salt Lake City."
Besides cultivating collaborations, invisionAZ helps pass legislation that creates favorable environments for startups. "In 2018, we helped pass Bill 2434, or the 'regulatory sandbox,' into law," Coleman explains. With the enactment of this law, Arizona became the first state in the nation to enact legislation removing costly and time-consuming barriers to entry for fintech companies looking to test innovative new products and services in Arizona.
"There are certain regulations that companies have to go through to launch, and sometimes it's difficult for early-stage companies. This gives a two-year window to say, 'Hey, come test and try your model here to get it off the ground.'"
Coleman says success breeds more success in the startup world. Executive teams based in Arizona go through the startup process and understand it. Then they use their experience to spawn other startups. "It's a whole ecosystem that once you get it off the ground, it builds on itself and creates jobs and brings new technologies to the area."
Arizona has always been a strong real estate market, and the technology side of it is where Coleman shares his entrepreneurial real estate experience.
Still, he stresses the importance of a strong education and focusing on areas that are going to help start a business. "Make sure you start to network right away," he says. "The relationships that you're able to develop are the ones that will be very important as you start a business.
Look at what's missing in the market and the need for what you know.
Jerry Coleman —
Being in land acquisition and development when the market crashed in 2007-08 is also experience Coleman shares. "We started feeling some softening in the market even in late 2005 and 2006. It started in Arizona, which gave us a preview into what was going to happen in other places."
Coleman says he learned a lot on the land side during the financial crisis, working through and selling a good amount of it. "We had some land we were able to set aside and wait for markets to recover. Then we took a chance on single-family homes.
"We started buying homes that were left in bad shape and fixing and reselling them," he says. "A lot of families were getting displaced from homes and needed a place to go. So, we started to renovate and rent them."
Coleman did this in Arizona at first until a larger opportunity opened up. That's when he partnered with The Blackstone Group — and Invitation Homes was born.
Invitation Homes was the first institutional player in the single-family rental space. This experience opened doors to bring energy solutions to residential properties through Elevation Home Energy Solutions, which provides efficient energy solutions for homes including solar, battery storage, electric vehicle charging, and smart home technology.
"All of this is part of the solution we provide to individuals and portfolios of homes we've built," Coleman says. "We're able to take those solutions to a larger group of people.
Between Offerpad and Elevation, nearly 1,000 jobs were created, more than half of which are in Arizona.
Offerpad is available in 14 different markets across the country, and Elevation is in 10.
Offerpad is a Real Estate Solution Center, founded in 2015. "When homeowners come to us, we want to be able to provide multiple real estate solutions, paired with the best customer experience. No matter the seller's or buyer's situation, Offerpad is here to guide them through their options — from getting a home loan, refinancing, and renovating their current home, to buying or selling it instantly or on the open market through a superior listing option."
Coleman's residential real estate experience, along with that of Offerpad founder and once top real estate agent, Brian Bair, is what sets Offerpad apart from other real estate technology companies.
We've done more in the single-family real estate market than just about anybody across the country. That core knowledge of the housing industry helps us understand the consumer's needs and challenges when buying and selling a home.
Jerry Coleman —
"Offerpad uses its real estate experience first, and then layers on the right proprietary technology to provide the best customer solutions and overall experience. We're focused on providing the best way to buy and sell. That may mean different things to different people. We understand that it's not one-size-fits-all. It's a customized experience to provide the best home buying or selling experience."
When the COVID-19 pandemic hit, Offerpad quickly instituted safety protocols through the HealthVerify Health Certification to continue its easy home buying and selling experience. Home sellers receive a nearly contact-less experience from their first talks with Offerpad and the receipt of their offer. Offerpad's home renovation teams also have elevated safety procedures when working on vacant homes.
Just as before, homebuyers can view Offerpad-owned homes virtually, and now they can enjoy 3D walkthroughs and video chat tours through the company.
If a homeowner sells instantly to Offerpad, strangers don't need to walk through their house. They can have a virtual tour. The digital and remote solutions that we were already offering provide support, especially in these times.
Jerry Coleman —
Coleman says he's excited for Offerpad and Elevation Home Energy Solutions to continue growing and scaling across the nation, as well as developing new business opportunities that come up.