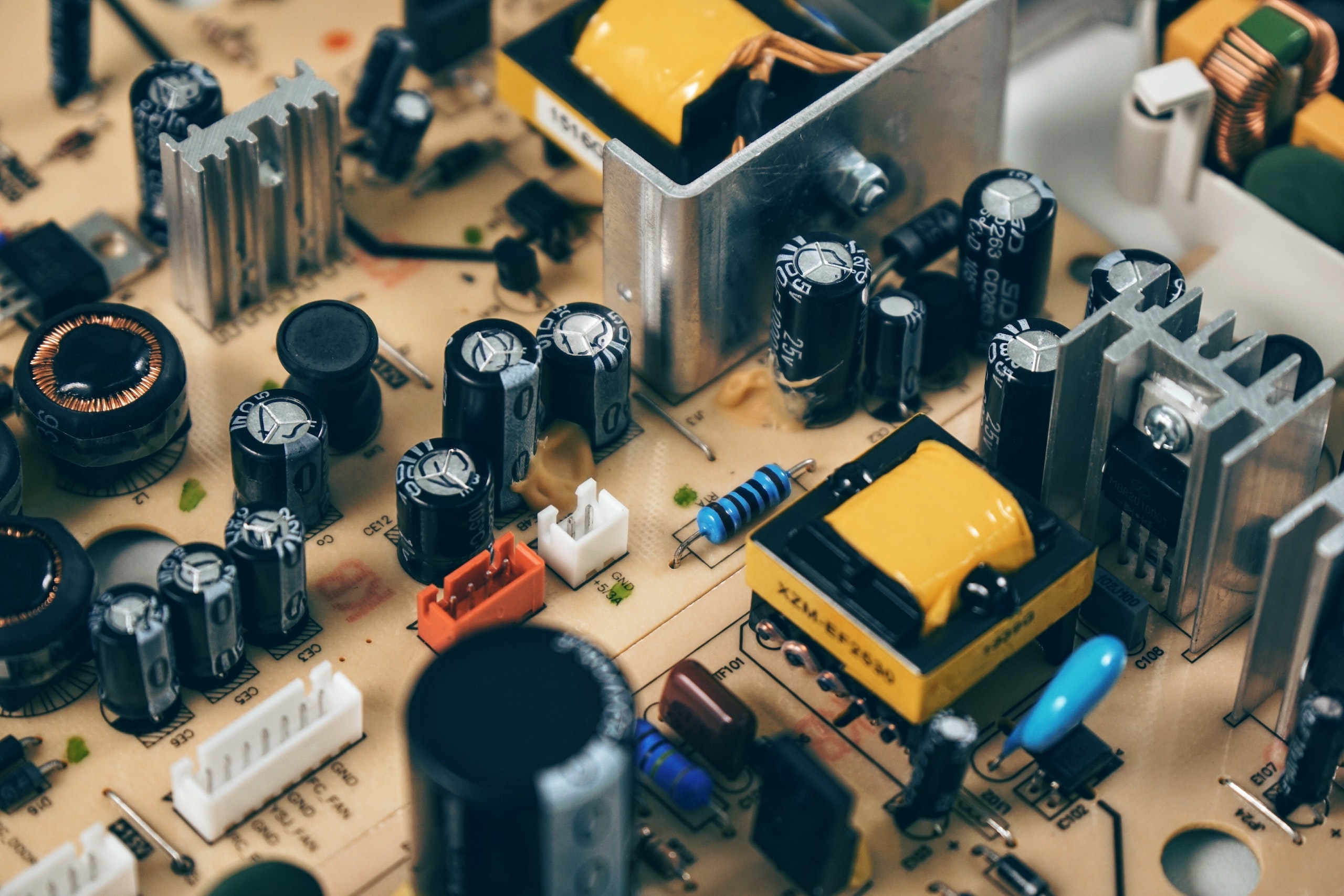 Student influences robotics in business
Partnership inspires information systems professor to develop a newfound passion for robotics in business research.
By Jenny Keeler
What do the W. P. Carey School of Business and robotics engineering have in common?
Not much. Yet.
But thanks to one bold engineering student, the two disciplines are working together at ASU to create a partnership that will be one of the first of its kind.
Engineering senior Kylel Scott was working on ideas for his honors thesis when he realized he had questions and couldn't find the answers. He wanted to know more about machine learning and data analytics and how those ideas related to robotics. He had reached the end of his research capabilities. He needed help.
Scott, who admits he's never been shy, decided to email every professor at ASU with machine learning in their bios — he sent about 30 emails in total.
"I figured there's nowhere better to go than the people who are teaching it," he says.
The responses he got varied from silence to "unsubscribe," to a single response asking, "How can I help?"
That welcome response came from Assistant Professor of Information Systems Victor Benjamin.
"I was able to talk to him, and he gave me so much insight on the subject and helped with the project, and after that we just kind of clicked," Scott says.
Scott asked Benjamin to be the director for his honors thesis, and the partnership and friendship bloomed from there. Benjamin offered advice, answers, and guidance.
"I couldn't have asked for a better mentor," Scott says.
While it was a bold move to email blast all ASU professors, Scott felt supported and heard by W. P. Carey, Benjamin, and the university.
That's a common theme at ASU. The university was just ranked sixth in the country by The Princeton Review for resources for minority students. The ranking was based on reported school data, such as the percentage of students and faculty from underrepresented minority groups, and student surveys asking questions related to resources for minority students, how supportive the culture is of minority students, and whether fellow students are ethnically and racially diverse.
Advantages of robotics in business
After Scott successfully defended his thesis, Scott and Benjamin continued to research robotics in business in the Actionable Analytics Lab.
Their research findings made Benjamin consider that there might be an opportunity for W. P. Carey to study robotics. The industry is already looking into the possibilities of human to robot interaction as it relates to business and information systems, Benjamin explains. That theme will continue to grow as the industry progresses, he predicts.
"We can be among the first to start talking about robotics use in industry," says Benjamin, who's the co-director of the Actionable Analytics Lab.
He pitched the idea to the dean's office and received the W. P. Carey Dean's Excellence Summer Research Grant last year. The ultimate goal, Benjamin says, is to turn the work they started into an actual research program in the business school, with collaboration from engineering faculty on the Polytechnic campus.
"Credit to Kylel — it's rare for undergraduates to help professors identify their next research topic, but he's managed to do so," Benjamin says.
The combination of information systems and robotics is already proving to be worthwhile. Delivery robots can be seen scooting around ASU's Tempe campus, delivering books and items ordered by students.
Those small delivery robots are effectively helping operationalize real-world market transactions that might not occur otherwise. So we have a robot-human marketplace in some sense.
– Victor Benjamin, Assistant Professor in Information Systems
Robots have already made a significant impact in order fulfillment and logistics in warehouses. Autonomous vehicles are revolutionizing the transportation and shipping industries and window washing robots are cleaning the windows of skyscrapers.
The use of robotics in firefighting
Intelligence and analytics tools, such as a heads-up display in a firefighter's mask that shows environmental information like temperature, a compass, oxygen levels, and the firefighter's heart rate, are in development. These tools can help firefighters remain cognizant in an emergency, Benjamin says.
Scott's idea, and basis of his thesis, involved using some of those same sensors on the firefighter's helmet on a robot. Scott would outfit the robot with those sensors, send the robot into a fire to collect environmental data, and then send that information back to firefighters before they enter the scene. Scott thought about incorporating technology that could measure the structural integrity of the building and report back on how wide the fire has spread and whether any people or animals are inside. Scott was ready to test his prototype in a real fire to see how it handled high temperatures and smoke but school closures due to COVID-19 threw a wrench into his plans. Scott and Benjamin continued to work remotely and had parts sent directly to their homes.
Those challenges didn't deter Scott. He's still working on the robot and exploring more ideas and possibilities for it.
"I'm going to keep developing and keep prototyping and try to see what I can come up with in the future," he says. Scott is a creator. Whether it's a robot, a painting, or an idea created from his 3D printer, he enjoys making things. He has a natural curiosity about how things work. As a child, Scott took it upon himself to fix something if it broke. He wanted to take it apart and see the inner workings and then put it back together.
Scott was born in Georgia and has lived all over the country, moving often with his Air Force father and family. He's been in Arizona for five years now, his longest stint anywhere. He attended high school locally at Estrella Foothills and was introduced to robotics by his calculus teacher, Christina King.
King explained how calculus is used in robotics. She was always willing to have a conversation about math and engineering, Scott says.
"She's my complete inspiration for pursuing engineering," he says.
Scott, who is participating in the 4+1 program, will graduate next year with both a bachelor's and a master's degree in engineering. He also earned a business data analytics certificate from W. P. Carey.
The future of robotics in business
Looking at and studying robotics through a business and information systems lens, has opened new possibilities for Scott. Introducing the idea to W. P. Carey is proof that ideas can come from anywhere.
"Kylel managed to bring this immerging topic to us and help us find ways to make it relevant to business school publications," Benjamin says.
The partnership has led Benjamin to develop a newfound passion for robotics in business research, in addition to his primary focus on cybersecurity. Benjamin is working on a funding proposal to submit to the National Science Foundation to move the robotics in business program forward.
"One undergrad's inspiration has had severe ripple effects at the faculty-level and for our research lab," Benjamin says.
"Truthfully, that doesn't always happen; but it did in this case, which is cool."
We recently placed sixth in the country in resources for minority students by The Princeton Review. The ranking means a lot, as we're working to make W. P. Carey and ASU more inclusive and welcoming for all students. Based on school reported data and student surveys. School data include: percent of students and faculty from underrepresented minority groups. Student answers to survey questions on: assessment of resources for minority students, how supportive the culture is of minority students, and whether fellow students are ethnically and racially diverse.