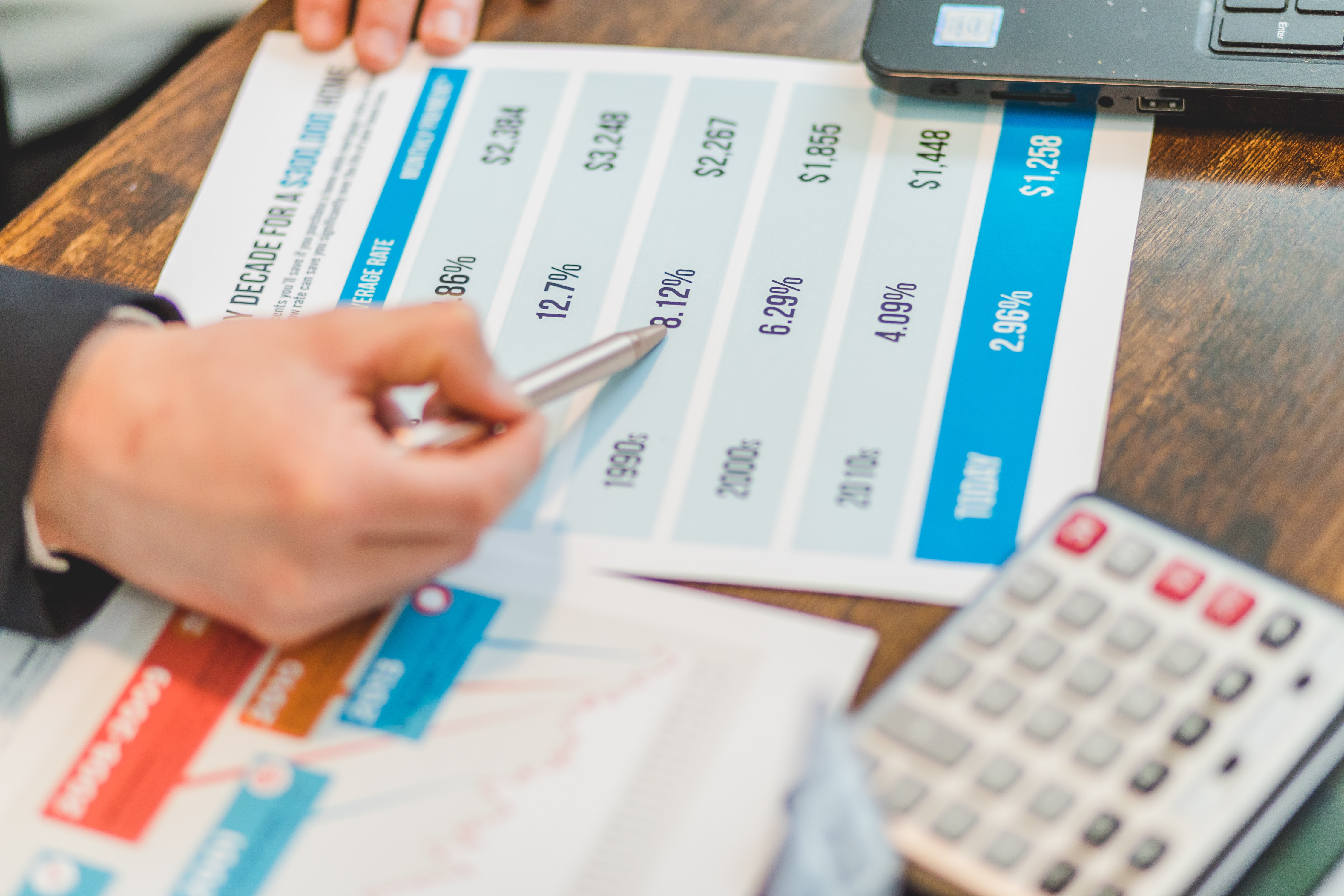 MRED students, alumni echo hands-on experience and connections make the program
Since ASU's innovative real estate education initiative launched in August 2006 with MRED, it has seen 406 students earn their master's degree in real estate development in the nine-month program. Sixteen years later, the program continues to prepare students for what's next in real estate development.
By Shay Moser
Bidding on properties 2,000 miles away, sight unseen, and for thousands over the asking price. The real estate market may never be the same again.
Still, real estate needs a human touch. Buying or selling property without professional training or assistance can be overwhelming, more costly, time-consuming, and stressful — especially in today's market.
Since ASU's innovative real estate education initiative launched in August 2006 with MRED, it has seen 406 students earn their master's degree in real estate development in the nine-month program. Sixteen years later, the MRED program continues to prepare students for what's next in real estate development.
"The value in a master's degree in real estate development comes as much from the connections you make as it does the course material," says Mark Stapp, executive director of the MRED program at ASU. "In our case at ASU, our faculty has been involved in development projects across the country for decades. And we have the added factor of being one of the fastest-growing areas of the country for about a quarter-century. So, these contacts are working on, or have recently worked on, some major projects in one of the largest cities in the U.S., where many of our students will compete for jobs. That's an instant leg up on other candidates in the marketplace."
Practical experience, connections make the MRED program
But don't take it from Stapp. W. P. Carey news caught up with MRED students and alumni at a recent real estate event to ask them about their experiences with the MRED program.
Joseph Reyes (MRED '22)
"The MRED program came with such high recommendations from past graduates," says Reyes. "I did my research before joining the program and all I heard was praise about both the knowledge base you acquire and the network you gain.
"The network here tonight at this event is at least half the value," Reyes says.
"I hope to fill in the gaps in my knowledge base and real estate development principles — financial, law, market analysis, site planning. I want to take that with me into the future and work for a development company or home building company and make an impact on the community.
"Dallas Tanner from Invitation Homes is a huge name and company, so to have him here tonight and be a part of the network with him is an honor."
Denise Christensen (MRED '15)
"The program exceeded my expectations," says Christensen. "I came from the industry and was interested in learning more about the details of what went into real estate development projects. The MRED program helped me bridge the gap.
"The networking and hands-on experience were the most impactful for me," Christensen says.
"There were real-world projects. Mark would go out and find locations where you had to put effort into finding a development solution for the property.
"I enjoyed the camaraderie most from the program," says Christensen. "There were 22 classmates the year I went through it, and it was incredibly helpful to be in a room full of people who were asking the same questions, digging through the same material, and trying to solve the same problems because it emulated the team experience that exists in the real estate industry. No problem is solved by one person. Teamwork and community are so important to a successful project.
"I'm excited to see what the program can grow into. I was encouraged to hear Mark say he wants to see more interconnectivity between the alumni and to get back into seeing the people who have been through the program."
– Denise Christensen (MRED '15)
Lydia Chelle (MRED '18)
"One of the aspects I liked most about the program was the real-world experience we got doing the synthesis projects for companies," says Chelle, who landed a job with University Realty after presenting her synthesis project to the company.
John Kynor (MRED '22)
"I can build on my real estate career that I have in Albuquerque and through the program can elevate that to the next level and open doors to opportunities in years to come, namely in Phoenix," says Kynor.
Besides the education, which is first and foremost for me, finding contacts like Dallas Tanner from Invitation Homes and the other people who are here, that's huge to this industry and paramount to our success.
"It makes all the difference in the world to be able to reach out for help or deals, especially for a transplant like me where I don't know too many people throughout Arizona. I have my cohort for the Class of 2022, but outside of that I don't know a lot of people in the Valley. My plan is to rely heavily on the alumni and classmates to take me throughout my professional real estate career."
Students in the MRED program learn who's who in the real estate industry, get involved in local events through associations and memberships, and even have the opportunity to join these influential groups for free or for significantly reduced pricing. Of course, networking is mandatory in real estate development, and through class projects and mixers, students are introduced to members of the real estate community early and often.
"Just to see that someone [Dallas Tanner] who more or less is my same age, that went through the program about the same time I went through my undergrad while I was neck deep in creating my business," says Kynor, " … to see that my business has moderate success and his business is way up there, tells me that there's a lot of room to grow, and I'm excited to see where the MRED program takes me."
There is also an educational component to the MRED program's many relationships. Several partners offer generous scholarships, which both helps students pay for their studies and build deeper connections with influential companies and organizations.
MRED Faculty Associate Michael Bronska
"It's been a pleasure to be involved with all of these students for the past 11 years," says Michael Bronska, who teaches the real estate finance portion in the MRED program. "I look at my job as a way to inspire as much as it is to mentor and teach."
Will Hogue (MRED '20)
"The MRED program helped me get out of the banking industry. I was in finance," said Hogue. "I knew I didn't want to be in banking. The exposure to all of the different types of consumers and consultants in the banking industry opened me up to what there is in real estate. It's cool because you can build a 'box' and people pay you to stay there and it pays for itself over time.
"The aspect of the program that most affected my experience was the access to the real estate network in the Phoenix market," Hogue said. "When I was in the [MRED] program, I was in the REIT — Real Estate Investment Trust — program , and we flew to New York City, we met with W. P. Carey, we met with Blackstone. The exposure that we had to different big hitters, it's the reason I have my job at Graystar Property Management today.
"The highlight of the event tonight?" Hogue reiterated. "Hearing Dallas talk about taking a small business endeavor with a few friends into a publicly traded REIT is spectacular, and to know that he did it based off the knowledge I was given in this program is like untapped potential of what could possibly be out there.
"If we had the funding of other top real estate programs and keep growing our alumni base, it would mean exponential growth," said Hogue. 'If we built a fund, we could offer more scholarships and entice people from around the country to fly in, and then we'd gain more talent for the Phoenix market, the program, and the southwest."
Learn more about the W. P. Carey MRED program.