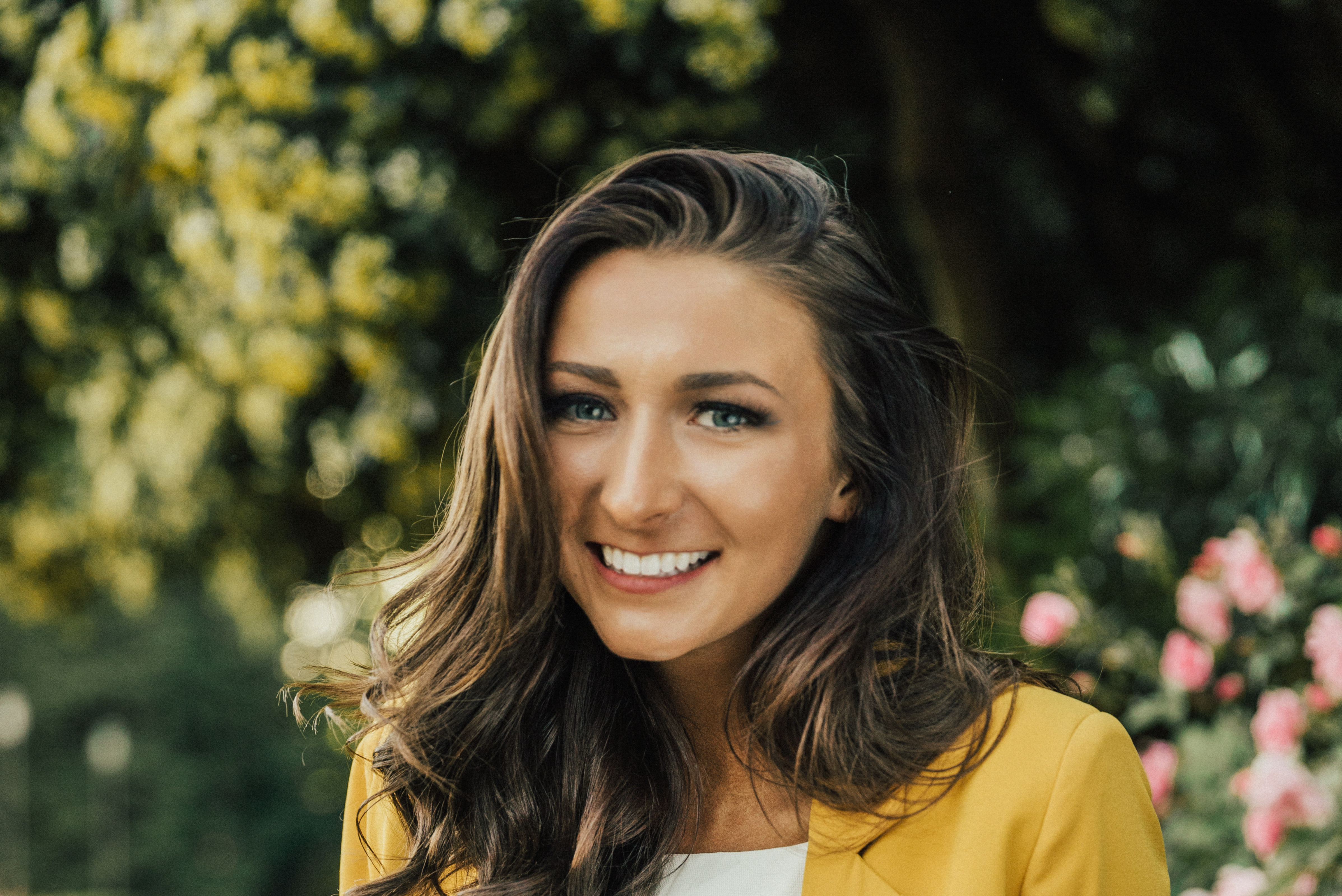 Interest in consumer behavior drives Outstanding Graduate Student finalist
Alexis Alverson uses her education to leverage consumer and marketplace insights in the workplace.
As an undergraduate marketing and finance major, Alexis Alverson's course load heavily favored economics. However, a consumer behavior class captured her interest and helped shape her path, professionally and academically.
"I enjoyed that consumer behavior incorporated ideas from many fields, including psychology and economics," Alverson says. "It was a couple of years into my career that I began to see how relevant data science and analytics are in understanding modern consumer behavior, and I wanted in."
She enrolled in the Master of Science in Business Analytics program, taking courses that laid a "great foundation" for a career in consumer behavior. Her hard work has paid off. Alverson, a finalist for the W. P. Carey Outstanding Graduate Student honor, was recently promoted at work to a team that leverages consumer and marketplace insights to pursue innovative opportunities.
"I am ecstatic to be able to pursue my passions through a career that blends analytics, strategy, and consumer research," Alverson says, adding that she hopes to return to ASU in the future to pursue a PhD in consumer behavior and her "lifelong dream of teaching."
Alverson, who also holds a Master of Business Administration, provides additional insights from her time as a graduate student.
Question: What's something you learned while at ASU — in the classroom or otherwise — that surprised you or changed your perspective?
Answer: Throughout our lives, we are constantly learning from others. We learn the essentials of life from our family or caretakers, our foundational knowledge in school from our teachers, life lessons from peers and friends, and we learn from our experiences. Even knowing and deeply appreciating all of that, I have been amazed at how much we can learn professionally and personally from one another in the classroom. The opportunity to learn about different industries and practices from so many impressive individuals — and to be constantly exposed to new perspectives and have my perspectives challenged — was transformative. Always take the opportunity to learn from others, even if what they have to offer may seem very different or distant. You'll often be surprised at how valuable it can be.
Q: Why did you choose ASU?
A: I chose ASU because of what the W. P. Carey School of Business stands for. W. P. Carey's vision, "Where business is personal," resonates with me to my core, and that same message has been central to my graduate experience. There are many great business programs, but the welcoming, collaborative, and innovative atmosphere made the decision easy. I'm happy to say the experiences along the way surpassed all expectations. From team-based projects that cultivated collaboration and innovation, to faculty ready to support with individualized guidance and attention and even unique global immersion opportunities, the relationships built and the quality of learning at W. P. Carey have proved rewarding.
Q: Which professor taught you the most important lesson while at ASU?
A: There have been many lessons learned on this journey, and I am grateful to each of my professors for the thought put into their courses and the guidance provided along the way. I'd like to thank Professor John Fowler for his outstanding programming, teaching, and mentorship throughout my MBA. Additionally, Professor Kate Eaton has been incredibly helpful within the MBA program and as I've begun to explore my interest in pursuing a PhD in consumer behavior. She often asks the all-important question, "Why," and has pushed me to critically reflect on my interests, assumptions, and more. Additionally, she taught me a framework for thinking through potential research questions and always goes the extra mile to support her students.
Q: What's the best piece of advice you'd give to those still in school?
A: Take time to reflect on each course — its overall subject matter, specific topics or skills, and what kind of career these skills would likely lead you to. Take the time to consider what interests you and why it interests you. Pursue that. This will greatly increase the likelihood that you find a fulfilling career at every stage of life.
Q: What was your favorite spot for power studying?
A: As an online student, I am generally studying at my desk in my home office. But a few extras sweeten the deal for power studying: Several beverages (water for hydration, coffee for energy, plus one for fun), early morning quiet time, a blanket and one of my cats, and my Microsoft Teams chat open for some banter with my group mates.
Q: If someone gave you $40 million to solve one problem on our planet, what would you tackle?
A: One of the most important issues facing our planet today that is extraordinarily significant to me is climate change. In particular, the role animal agriculture plays in contributing to climate change. Animal agriculture contributes to climate change in several ways: feed production, deforestation to clear land for feed production or grazing for large livestock populations, water use, land degradation, methane emissions, and more. I would invest the $40 million in education and research from both food science and consumer perspectives, with the goal that we can all feel empowered to fuel our bodies with what is best for us and the planet.
Read about the Turken Family Outstanding Graduating Senior finalist.