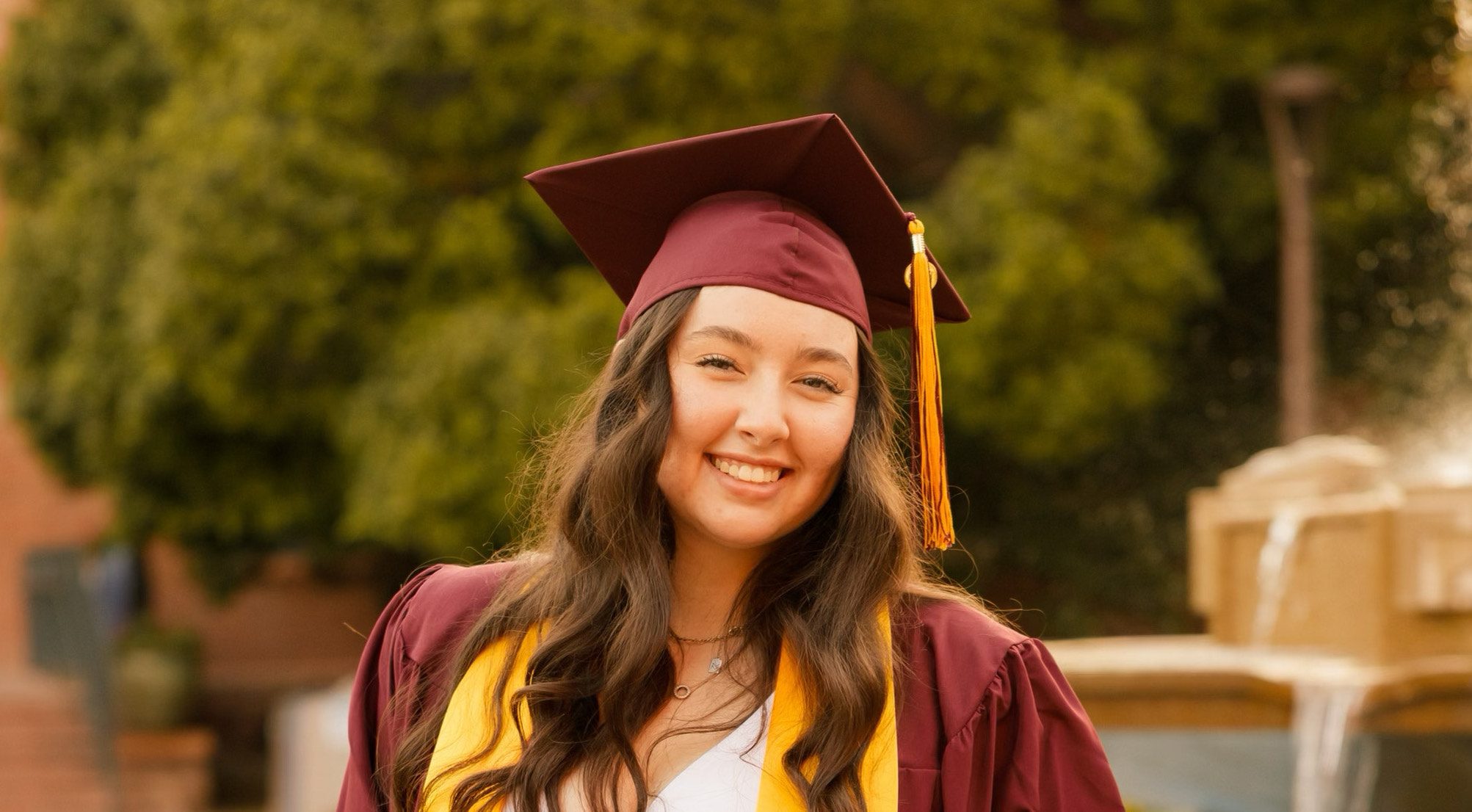 Outstanding Graduating Senior finalist learns the value of listening
Victoria Greene shares her academic journey and advice for current ASU students.
Just before graduation, Victoria Greene learned her most important lesson while at ASU. In her Business-to-Business Marketing Strategy course, Associate Teaching Professor John Dietrich scrapped their textbook for the last month of class to teach students real-life skills to apply in the business world.
"He taught me the value of listening," says Greene. "He explained that one of the most important parts about business is listening and making sure you listen with your mind and body so the person feels heard and you communicate effectively."
Greene, who is the finalist for the Turken Family Outstanding Graduating Senior award, says she is excited to graduate and begin a master's degree program in digital audience strategy at ASU. We caught up with her to learn more about her academic journey and advice for current students.
Question: What was your "aha" moment when you realized you wanted to study the field you majored in?
Answer: My "aha" moment was really when I was applying to colleges as a high school senior and had to decide what to go to school for and where to apply. I decided to study marketing because I felt like it was the best combination of my interests and skills. I am a very analytical person, but I have a creative side that I wanted to use, and marketing is just that.
Q: What's the best piece of advice you'd give to those still in school?
A: Get a planner and use it religiously! My planner literally saved my life and kept me organized so I never missed assignments or meetings. It is such an effective time management tool that I could still have a social life outside of class.
Q: What was your favorite spot on campus, whether for studying, meeting friends, or just thinking about life?
A: The Dean's Patio outside of W. P. Carey and the Starbucks there!
Read about the Outstanding Graduate Student finalist.