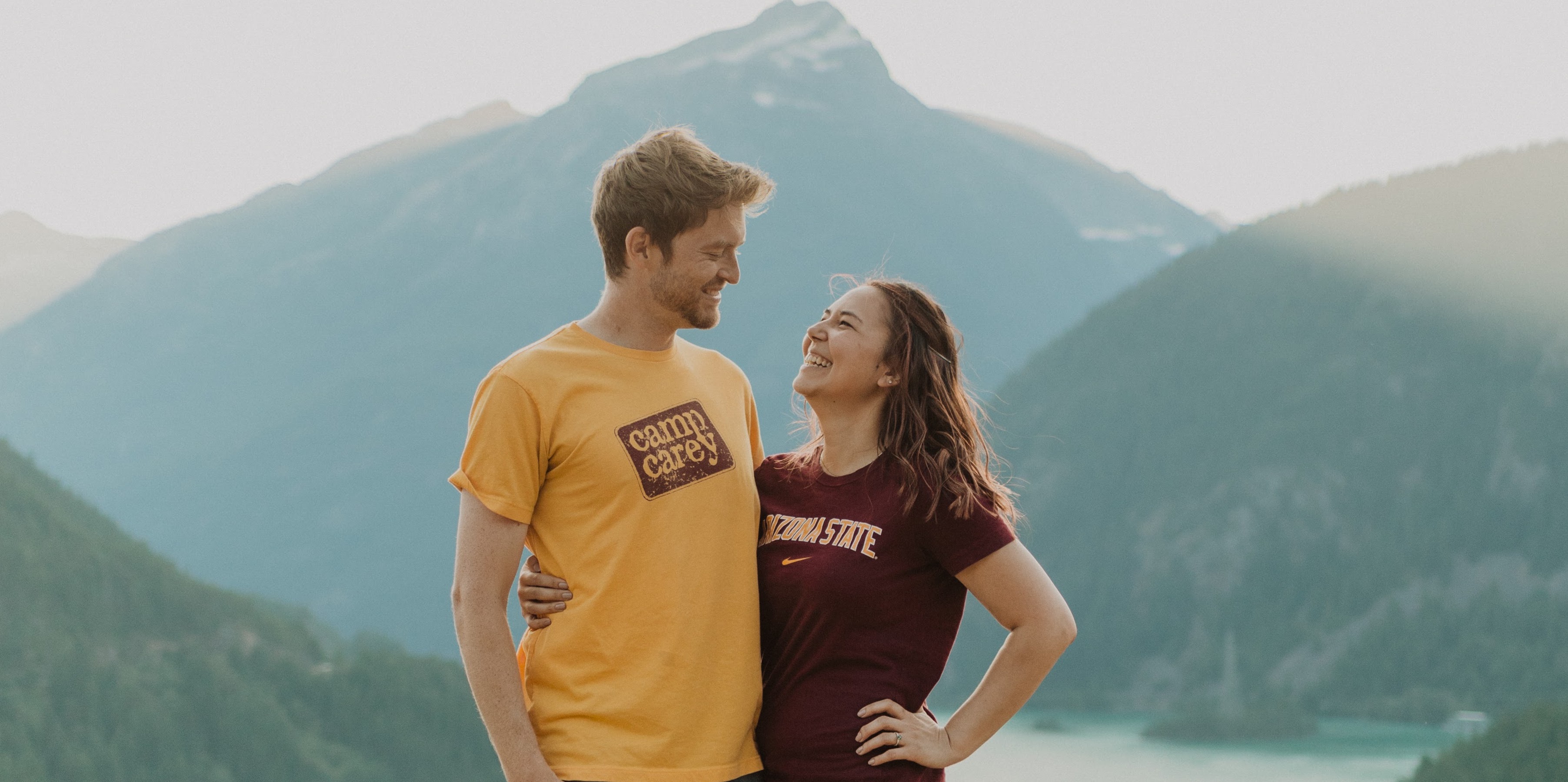 Catching up with W. P. Carey Cupids whose five-year friendship turned into love
Cupid's arrow struck best friends Taylor Fukui (BS Marketing '16) and Hunter Reed (BS Management '16) after they'd graduated and parted ways.
Ellen Grady
Sometimes students leave the W. P. Carey School of Business with more than a top-rated education — they find a life partner, too. We call them W. P. Carey Cupids — couples who met at W. P. Carey and are now making lives together.
Taylor Fukui (BS Marketing '16) and Hunter Reed (BS Management '16) met on move-in day in the Hassayampa residence halls and became friends, remained close throughout college, and began dating post-graduation. We caught up with Taylor and Hunter to learn more about the special place ASU and W. P. Carey hold in their relationship.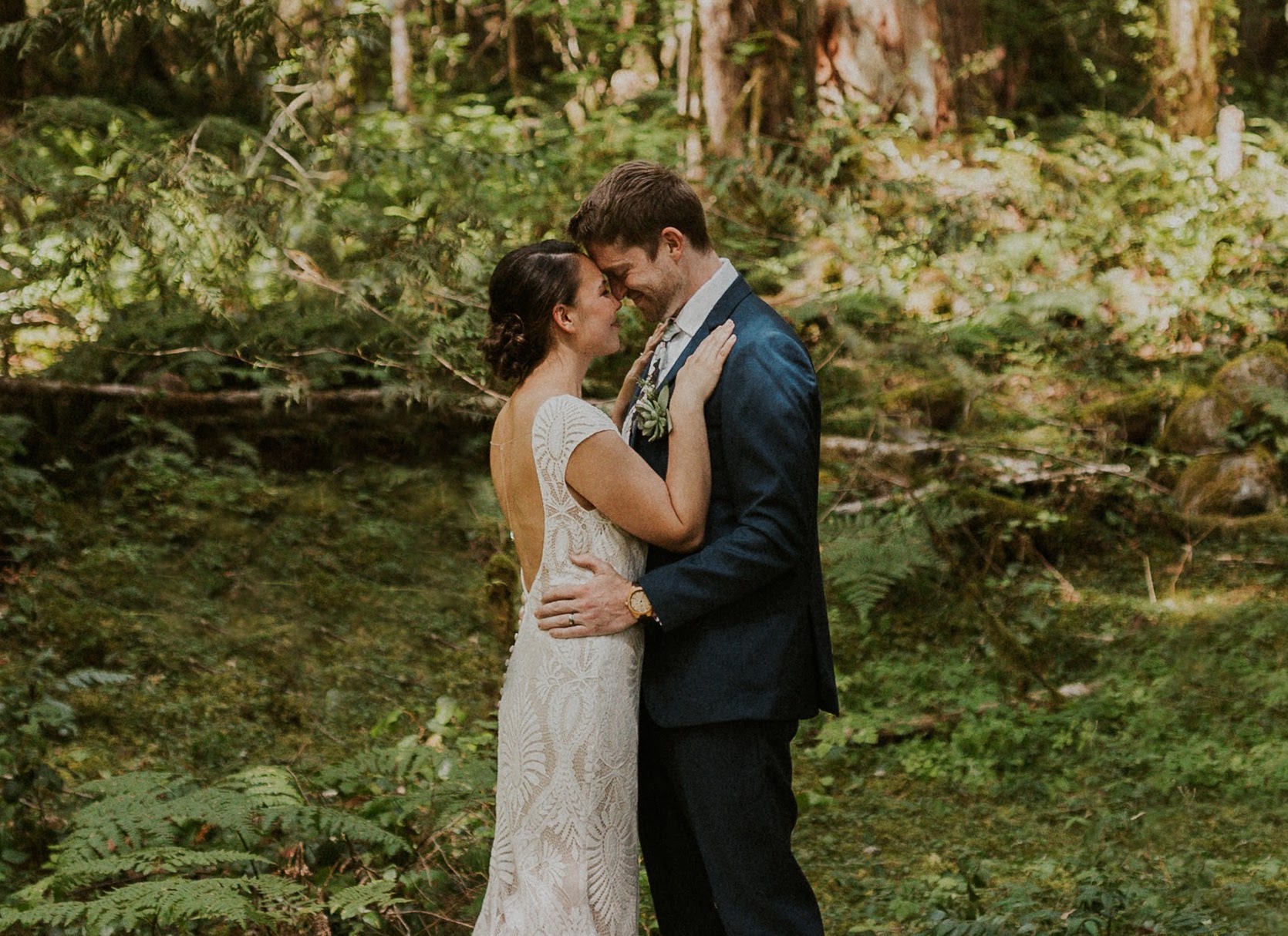 Question: What's something special about how you started your relationship at W. P. Carey?
Answer: We got to know each other through living on the same floor and sharing a lot of classes. We became best friends and stayed in touch after moving out of the residence halls. Funny enough, we started out in different majors, but during our sophomore year, we both added the same second major (supply chain management) and double minors (communications and sustainability) and continued to be in a ton of classes together. After college, though living in different states, we kept in touch and decided to start long-distance dating in January 2017. In July 2018, we moved into our first home together in Washington. Hunter proposed on a vacation to Denmark in July 2019, and we got married outside of Mount Rainier National Park on Sept. 4, 2021.
Q: What's a fun memory of your relationship at W. P. Carey?
A: Honestly, our entire time together at ASU and W. P. Carey was a highlight for us. We spent four years as best friends, getting to live and spend so much time together before we started dating after college. ASU holds a very special place in our hearts because it's where we met.
Q: Where are you today?
A: We have loved living in the Seattle area for the last five years. Taylor has worked for Boeing Co. since graduating from ASU and is chief of staff to the vice president of indirect supply chain. Hunter works for REI in procurement for IT and technology and has enjoyed the outdoorsy and sustainable-focused culture of the company. We enjoy our home and are proud cat parents to Athena and Rhaegar.
Q: How have you stayed connected to ASU and W. P. Carey?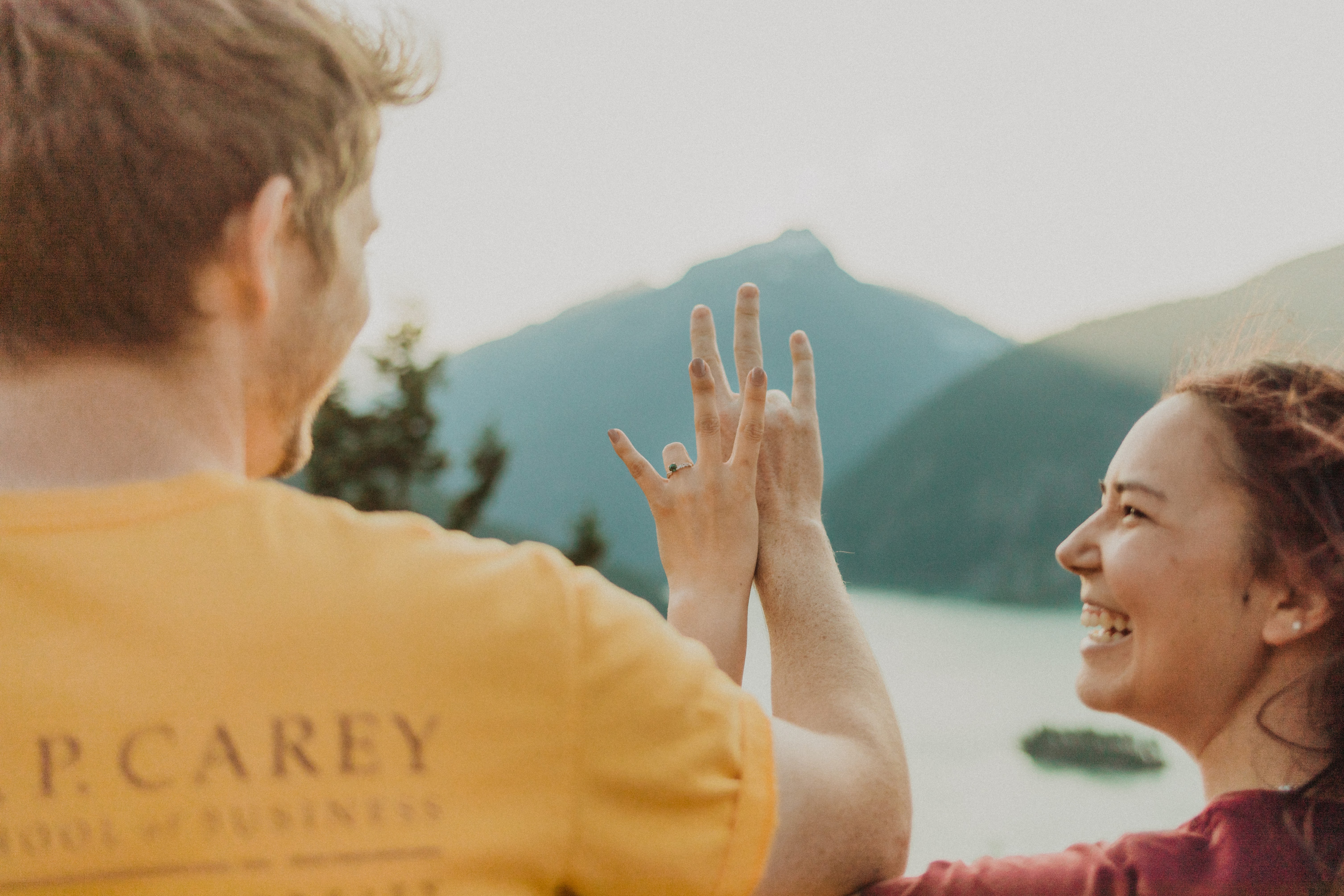 A: We are Sun Devil football fans and each year when we visit family in Arizona, we try to attend a football game. Taylor's position at Boeing has her pretty involved with the university and their partnership with W. P. Carey, so she helps plan and host various events. We have also taken advantage of the ASU Alumni Association and have met other alumni through work — one of our favorite memories of our new friends is their killer Christmas party and white elephant gift exchange.
Q: What's your advice for couples who meet at W. P. Carey and date during college?
A: Take advantage of your time together and the numerous events while you're at school. Some of our best times together were at volunteer events or fun activities hosted by the university. On the less fun, but more practical, side of things, taking a few communications classes together was amazing for us and helped strengthen our skills and gave us a common language to use when we may not see eye-to-eye.
Q: Favorite place to spend time on campus together?
A: Our top two places were the study rooms in the residence halls, which were a convenient place to meet and study together and where we spent lots of long nights, and the Leader's Academy in McCord Hall, which was a great meeting spot in between classes where we were always sure to run into friends.
Q: What's a favorite memory at ASU?
A: Hunter: One of my favorite memories is returning to the residence halls as peer programmers and planning events together for freshmen. It was so rewarding to build relationships with students and help them grow and succeed in their first year at ASU.
A: Taylor: One of my absolute favorite memories is our W. P. Carey graduation. First, it was so fun being able to sit next to each other since we had a shared major. Second, the ceremony itself was SO FUN. Seriously, my family always talks about what a fun ceremony it was. I'll never forget our faculty walking in with forks up to "Thunderstruck" by ACDC and maroon and gold confetti raining from the ceiling at the end. It was the best way to say goodbye to ASU.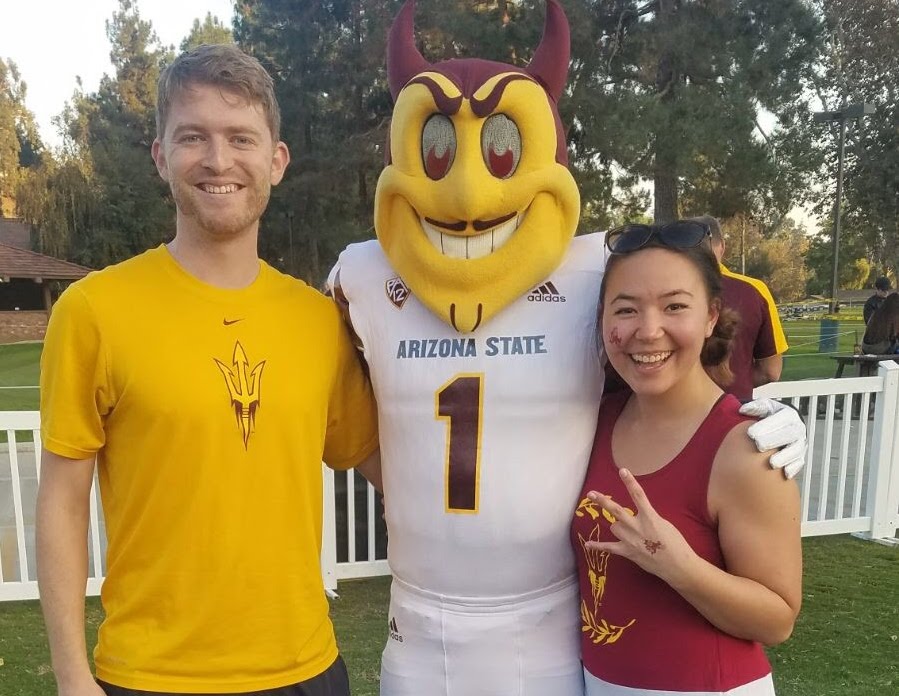 Q: What do you like to do when visiting campus?
A: Sun Devils football games are always a draw for us. We wish the new stadium had been updated the way it is now when we were still students. Go, Devils!
Q: What are you looking forward to?
A: We love to travel together and are continuously looking for new places to explore — that's always something that excites us. We love to keep challenging ourselves and keep a bucket list of sorts, so it's been fun to try new things, see each other grow, and check things off our list.
Find more cupids who found their person at W. P. Carey here and here.