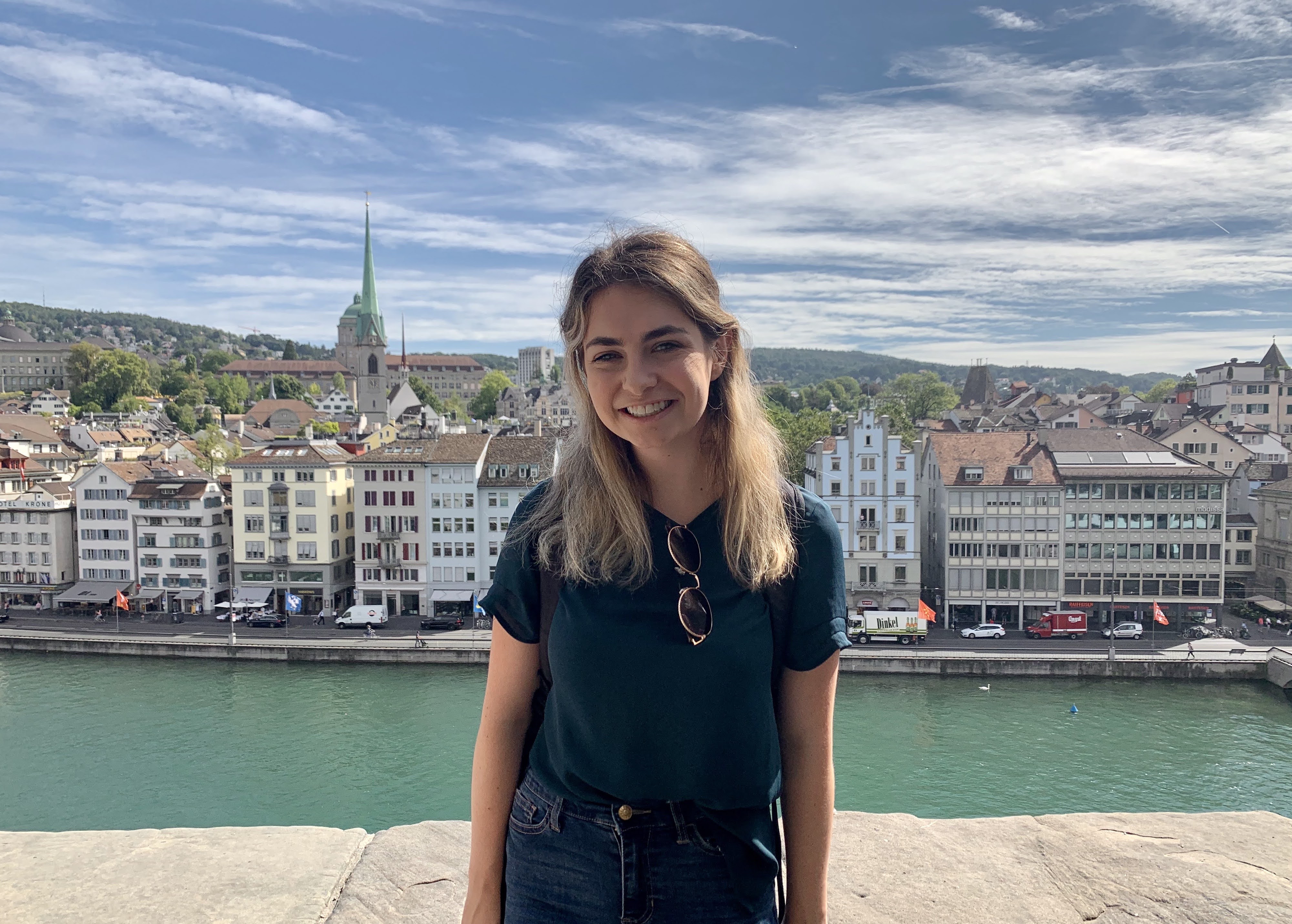 From Switzerland to Moldova to Iraq, Fulbright Canada Killam Fellow gains global perspective
Pandemic globetrotting taught Julie Kaplan (BS Finance/BA Business Global Politics '23) real-world lessons no textbook could convey.
When COVID-19 was shuttering schools and businesses, Julie Kaplan (BS Finance/ BA Business Global Politics '23) used W. P. Carey as a springboard to catapult herself around the world. She gained a global perspective and applied what she learned in the classroom to real-life experiences.
In spring 2020, Kaplan was awarded a Killam Fellowship, administered by Fulbright Canada. She intended to study international development in Canada the following fall, but with the pandemic raging, Fulbright Canada put her fellowship on hold. Uninspired by the idea of online classes, Kaplan turned to a W. P. Carey alum and mentor, Sabrina Garland (BA Business Global Politics '20), who helped Kaplan nab an internship at the Swiss consulting firm where Garland was working.
While most Americans stayed home, worked, and studied remotely, Kaplan headed to Switzerland, a country faring extremely well during the pandemic, With the full support of W. P. Carey faculty and administrators, the experience opened her eyes to a new world of possibilities.
"Pausing my formal education was simultaneously daunting and exciting," Kaplan says "Moving abroad was one of the first times in my life I deviated from the path that I was supposed to take. When I took that initial step off the beaten path, it was empowering. The world is large, and there are countless opportunities to pursue. I don't need to follow any specific path. I can create my own."
After spending fall 2020 in Zurich, Kaplan sought opportunities related to one of her passions: microlending. She called 10 banks in Eastern Europe, a region she has close ties to as a U.S.-Polish dual citizen and landed a position as an intern at a small bank in Chisinau, Moldova. In her free time, Kaplan lectured locally about personal finance and the importance of promoting democracy.
"My original plan for the year was to study economic development in Canada on my Fulbright Killam grant," she explains "What made my time in Moldova so special is that I got on-the-ground experience in microlending. There is a lot to learn about how to best support low-income small-business owners, and I left Moldova with a much better understanding of microlending best practices."
On the road again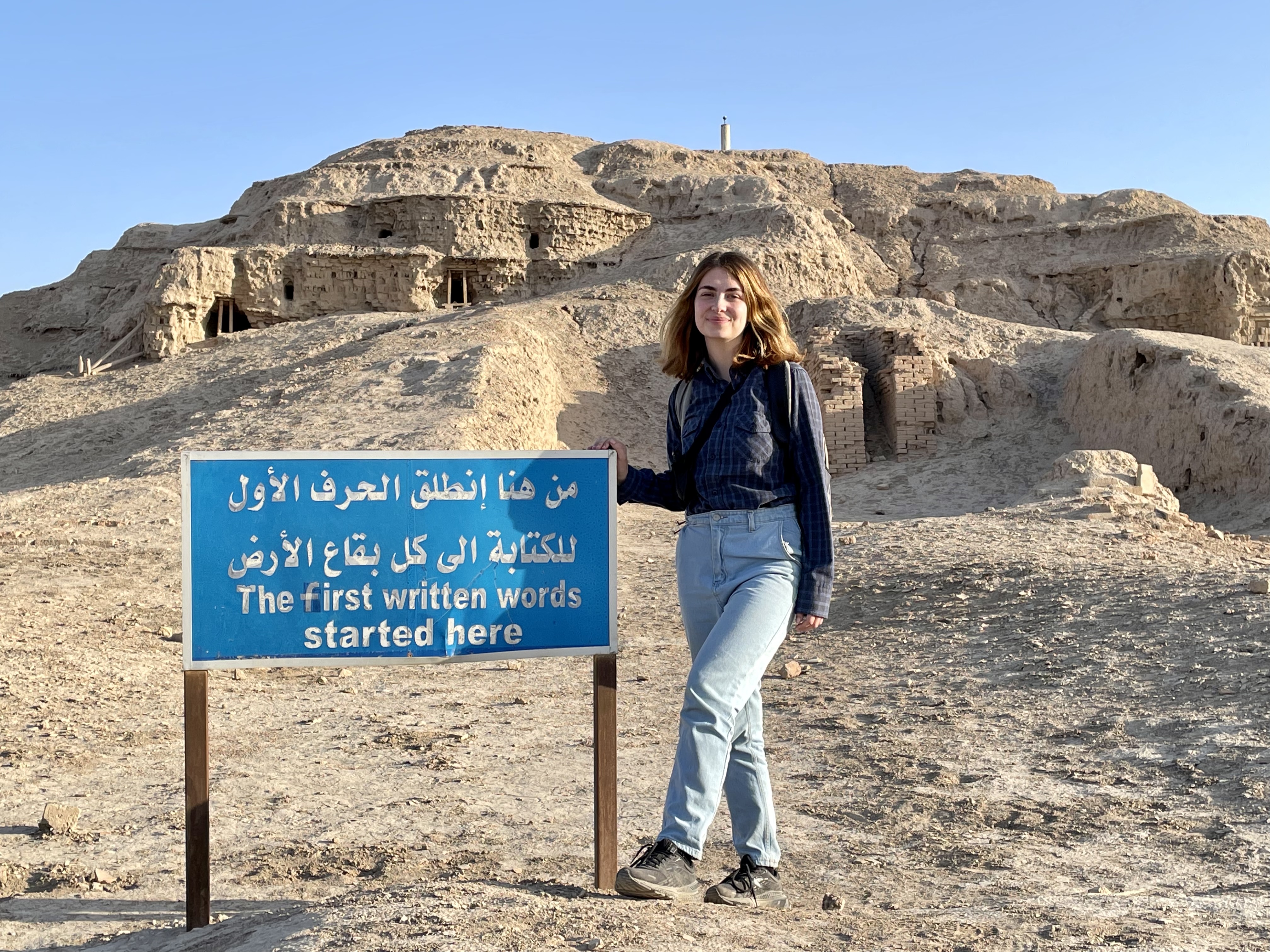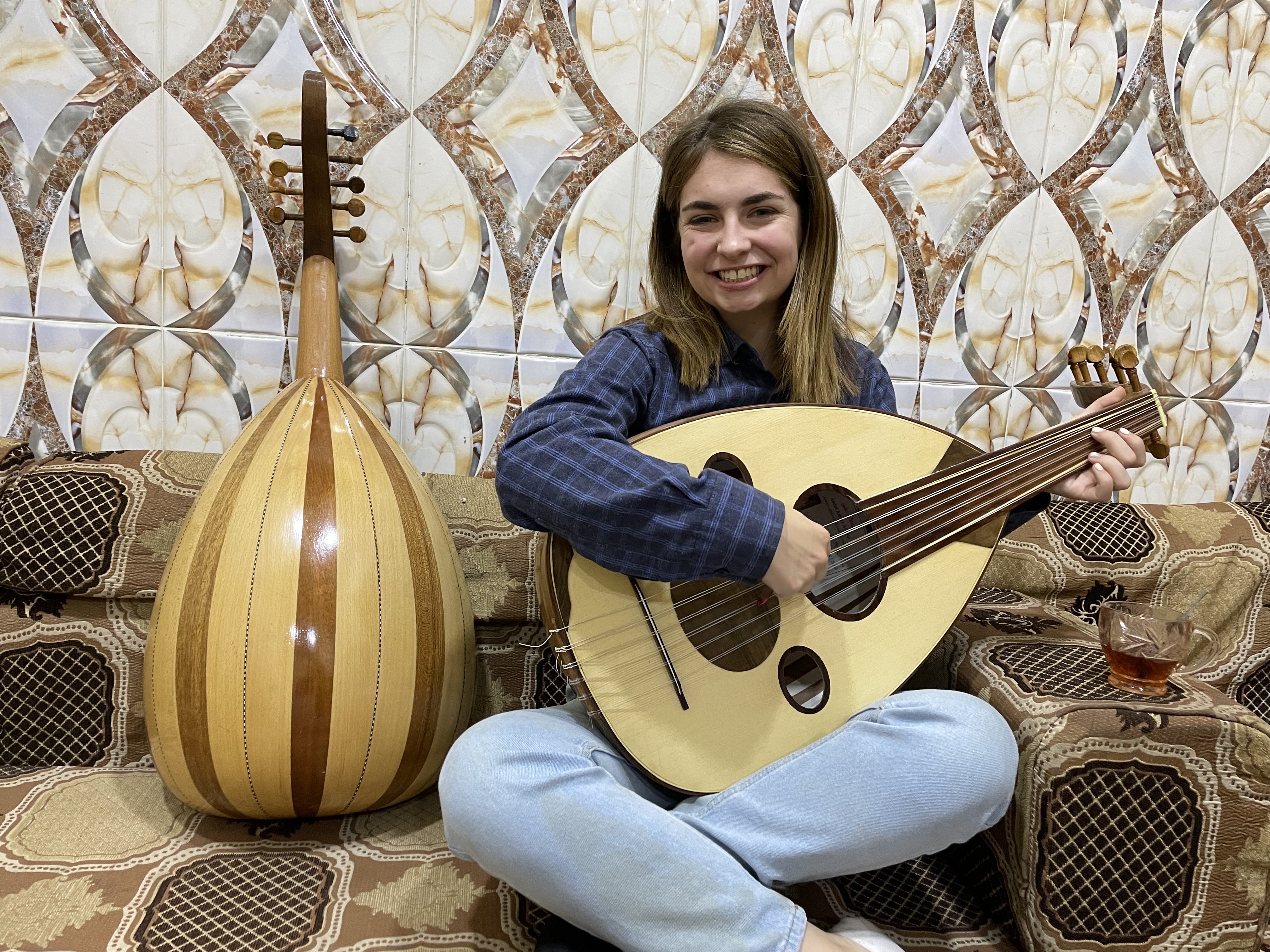 The following fall, Kaplan decided to take one additional year off from W. P. Carey to continue her solo travels, although her trip was less structured this time. She visited countries from Uzbekistan and Kyrgyzstan to Albania and Montenegro. In October 2021, she traveled to Iraq for a weekend visit that ultimately turned into a four-month stay. Kaplan calls the experience the most formative of her life.
Rather than finding a nation torn by the effects of war and political strife, as the media often portrays it, Kaplan explored a beautiful country filled with welcoming people. She shared countless meals in Iraqis' homes, for which she was never permitted to pay, and often was invited to stay with their families. She filmed a 12-episode documentary about her travels to shine a light on Iraq's true riches: history, nature, architecture, cuisine, and hospitality. With the support of W. P. Carey and Barrett, the Honors College, this series became her thesis project, which she will defend before graduating in May 2023.
"So much of what I learned from W. P. Carey I applied to my journey in Iraq," Kaplan says. "For example, at W. P. Carey, we are taught that the people are the most important part of any company or corporation. I realized that when visiting a country, one should remember that exact mindset. The people are the beating heart of a nation: not the politics, not the memories of war. It's all about the people."
For a student who spent much of her undergraduate career focused on the finance industry, notably as a member of the Investment Banking Industry Scholars program, wrapping up her undergraduate career with a globally focused project was both a surprise and welcome turn of events for Kaplan.
"As a finance and global politics double-major, this project allowed me to lean more into my second degree," she says. "My global politics courses allow me to be informed and educated about the cities I visit. I've applied my degree to the real world in the most exciting way."
Kaplan returned to the U.S. last spring and, after a summer investment banking internship in Houston, finally headed to Prince Edward Island, Canada, for her Killam fellowship in fall 2022. There, she took courses toward her degree in global politics and gained a fresh perspective on the U.S.--Canada relationship.
"I think people often assume that because the U.S. and Canada are allies, we don't need to focus on bilateral relations," Kaplan says. "It is the opposite. Canada is one of our most important partners, and it is important to keep our close, enduring partnership strong. I love learning more about our northern neighbor, and it is an honor to be an ambassador of the United States."
After she graduates in May, Kaplan will work in San Francisco for a strategy consulting firm. She hopes to continue exploring international development and drawing upon her studies and experiences in Eastern Europe, the Middle East, and Canada. Her early undergraduate work with the Arizona Microcredit Initiative, a nonprofit that advances economic empowerment, and the Next Generation Service Corps, an ASU leadership development program that promotes cross-sector leadership, will also guide Kaplan in her career.
Takeaways
Kaplan says one of the biggest lessons she learned in her travels was how kind people are — no matter the country.
She says that in each country she visited there were locals excited to help in her pursuits. From colleagues in Switzerland who supported Kaplan's professional development to small-business owners she worked with in Moldova who taught her about best farming practices, she was astonished by how helpful those she met were.
"The kindness that others gave me during my two years off university is something I think about every day," says Kaplan. "None of my adventures would have been possible without the endless support of those I met along the way. It's now my responsibility to find ways to pay it forward and help those who come after me."
Kaplan says her experience at W. P. Carey, meeting and mentoring international students, helped prepare her to interact with people in other parts of the world. She says she is also grateful for the open-mindedness and spirit of support she received as she paved a non-traditional trail through her undergraduate career.
"W. P. Carey's motto 'Where business is personal' defines my college experience," Kaplan says. "Every step along the way, I had professors, administrators, and classmates offering advice and resources. There were so many people advocating for me. I am so grateful that I decided to attend W. P. Carey — my time at this school has helped me grow personally and professionally and has given me the tools to help others do the same."