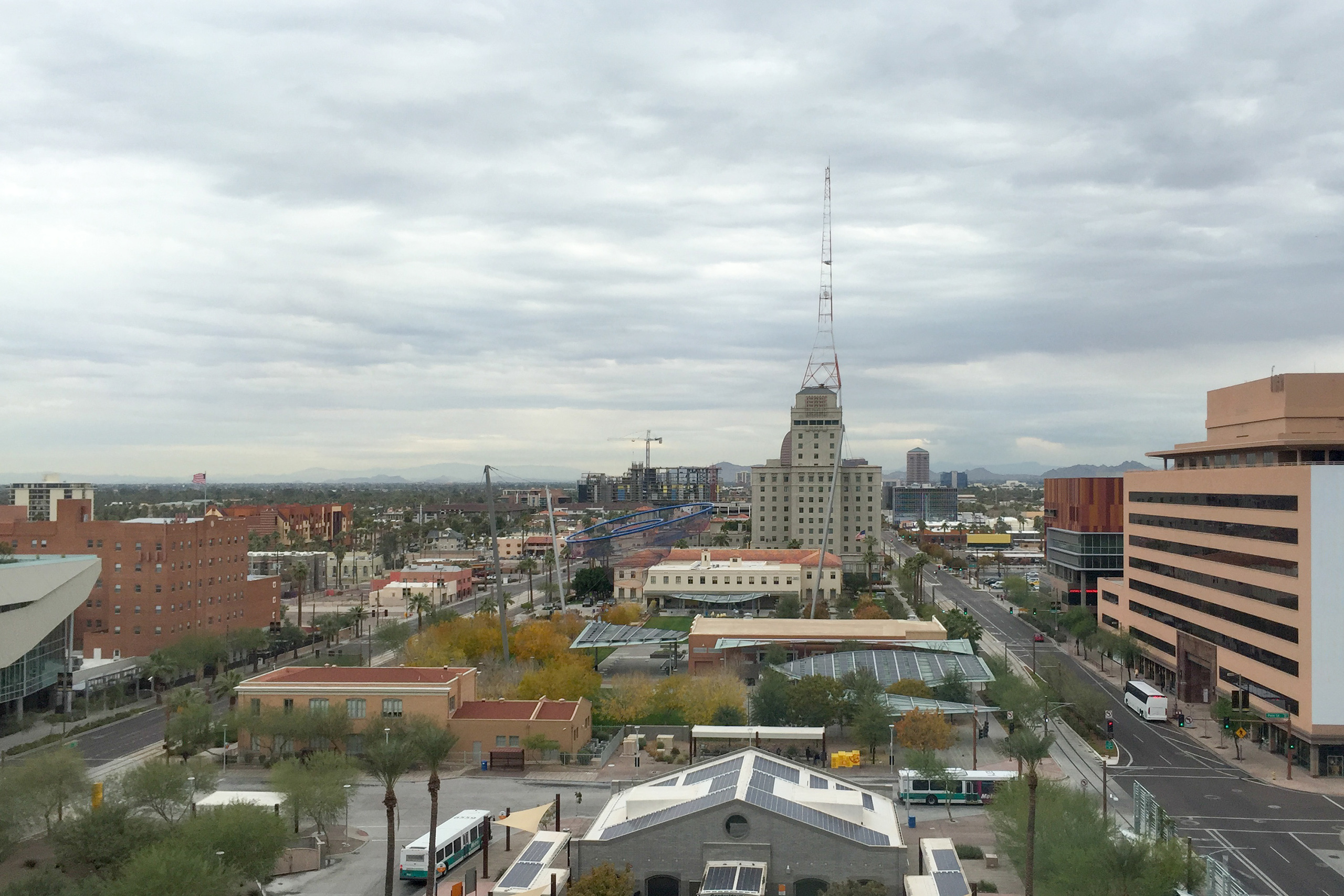 How much do you know about the Valley of the Sun?
Research Professor Lee McPheters challenged guests at the annual Economic Outlook Luncheon, sponsored by the Economic Club of Phoenix, to answer a set of questions about what's driving the Arizona economy. Now it's your turn to test.
Not ready for a pop quiz? Find out what's in store for the economy, hear about the state's population growth, and get a first glance at the Arizona outlook for the upcoming year from Director of the L. William Seidman Research Institute Dennis Hoffman, Director of the JPMorgan Chase Economic Outlook Center Lee McPheters, and Director of the Master of Real Estate Development program Mark Stapp, who is the Fred E. Taylor Professor in Real Estate.
Hear what's in store for the economy
in 2019 by experts.