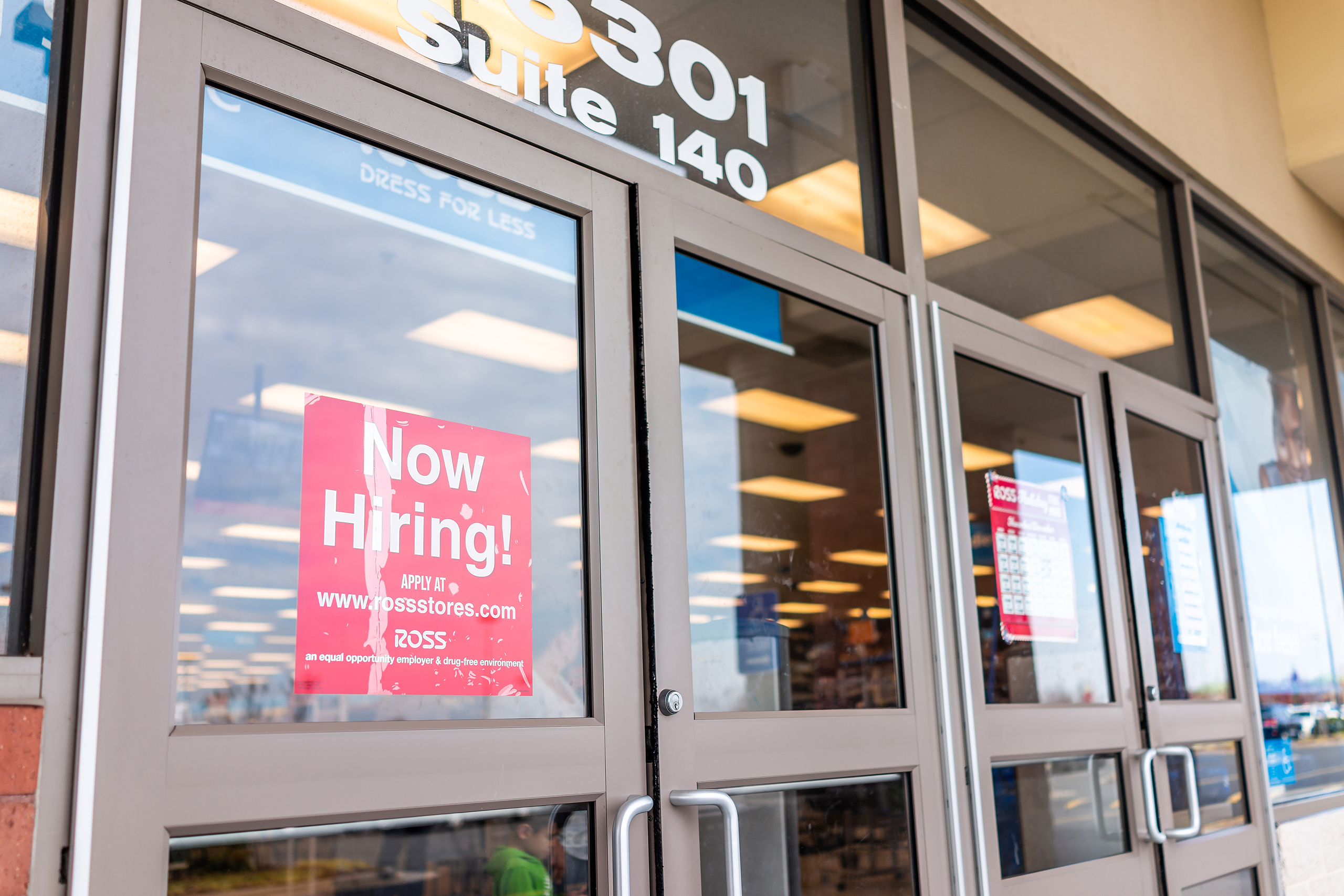 Researchers fill labor market data gap with real-time survey stats
A crisis and a need for clarity compelled Alexander Bick and Adam Blandin to collaborate on an ongoing national survey designed to bolster public knowledge about fast-changing employment trends during the COVID-19 pandemic.
By Brian Hudgins
A crisis and a need for clarity compelled Alexander Bick and Adam Blandin to move forward.
Bick, an associate professor of economics, and Blandin, an assistant professor at the Virginia Commonwealth University School of Business who earned his master's and PhD in economics at ASU, have collaborated on the "Real Time Labor Market Estimates During the 2020 Coronavirus Outbreak," an ongoing national survey designed to bolster public knowledge about fast-changing labor market trends during the COVID-19 pandemic.
Considering that the Bureau of Labor Statistics' (BLS') employment numbers are published monthly, resulting in a three-week delay, both Bick and Blandin saw a void that needed to be filled. "We knew things were happening at a faster pace," Bick says. "It's hard to quantify with the government data with such a time-lapse."
To bridge the gap, Bick and Blandin collect online survey data biweekly from a sample of U.S. adults 18 years of age and over. The survey questions closely mirror the Basic Labor Market module in the Current Population Survey.
The researchers have added questions particular to the pandemic. The aim is to give both policymakers and the public needed information. "These are unprecedented times since the Great Depression or World War II," Bick says. "During the Great Recession from 2007-09, employment fell by six percentage points over two years. Now, we see an effect two to three times as large over two to three months. None of us has experienced anything like that."
Locally, Bick says the sample size within the survey was too small to address employment statistical swings in Arizona or any other individual state. The absence of an annual event this year will likely have a far-ranging impact on the food, beverage, and hospitality sectors. "We didn't have the (typical) season of spring training baseball in Arizona," Bick explains. "Many people spending money (in previous years) in hotels and restaurants didn't this year. That's a big hit for the hospitality sector."
The recent statistical swings covered in their surveys include Bick and Blandin estimating the employment rate among working-age adults to be 51.4% during the week of April 26 through May 2. While the employment rate fell during the most recent survey, the decline slowed noticeably.
Since mid-April, the unemployment rate has risen to 23.6% while the labor force participation rate has remained fairly flat. For those employed in February, 44% have experienced a loss in earnings. The rapid changes and unpredictability have left policymakers in a tough spot.
Policymakers have been flying blind.
– Alexander Bick, associate professor of economics
Unpredictability can show up in multiple ways. Employment has declined less for young workers under 30 (17.8%) than for middle-age workers from 30-49 (30.9%) and older workers from 50-64 (29.5%). This pattern stands in contrast to typical recessions in the U.S. tied to larger declines in employment and work for young workers. "I expected the impact to be larger for the younger crowds," Bick says. "Younger people might be more likely to have jobs working from home and younger people might feel less vulnerable to the virus compared to older workers."
In addition to some surprising data trends, another issue has cropped up — misclassification of people within the Bureau of Labor Statistics reports. The April report explicitly discusses this. The number of people "employed with a job" who are not at work nearly tripled year over year. That number grew from 4 million in April 2019 to 11.5 million in April 2020. This increase is mostly driven by individuals reporting "other reasons why they were absent from work." In April 2020, 8.1 million people were included in that category compared to 0.6 million in April 2019.
Bureau of Labor Statistics analysis of underlying data suggests this group included workers affected by the pandemic response who should have been classified as "unemployed on temporary layoff." It is an error that happens when respondents misunderstand questions or interviewers record answers incorrectly. One exercise that should reduce the impact of the misclassification between employed/absent and not employed is to look at the share of the population that is employed and not at work.
Regarding individual outlooks on the job market and job availability, Bick and Blandin found a majority of people who recently lost a job believe they could return to it if the economy opened quickly. Bick and Blandin will release their next wave of survey results on May 22 — referencing the week of May 10-16.
The next Bureau of Labor Statistics report is scheduled for June 5. Bick has noticed a couple of recent developments leading to that release. Job losses were heavier for women during the early pandemic stages. The gender disparity has evened out as job losses for women have slowed down.
Total (work) hours per person are stabilizing as people lose jobs. "The aggregate drop in labor supply is not as stark as the data suggests," Bick says.
The next BLS release will also provide a glimpse at how that data collection has evolved compared to a month or two ago. "The details they have provided ... the next results we can see how their interviewers have adjusted," Bick says. "How did our survey adjustments reflect what they are doing?"
Read the paper, "Real Time Labor Market Estimates During the 2020 Coronavirus Outbreak," which has been covered extensively in major news outlets and blogs.