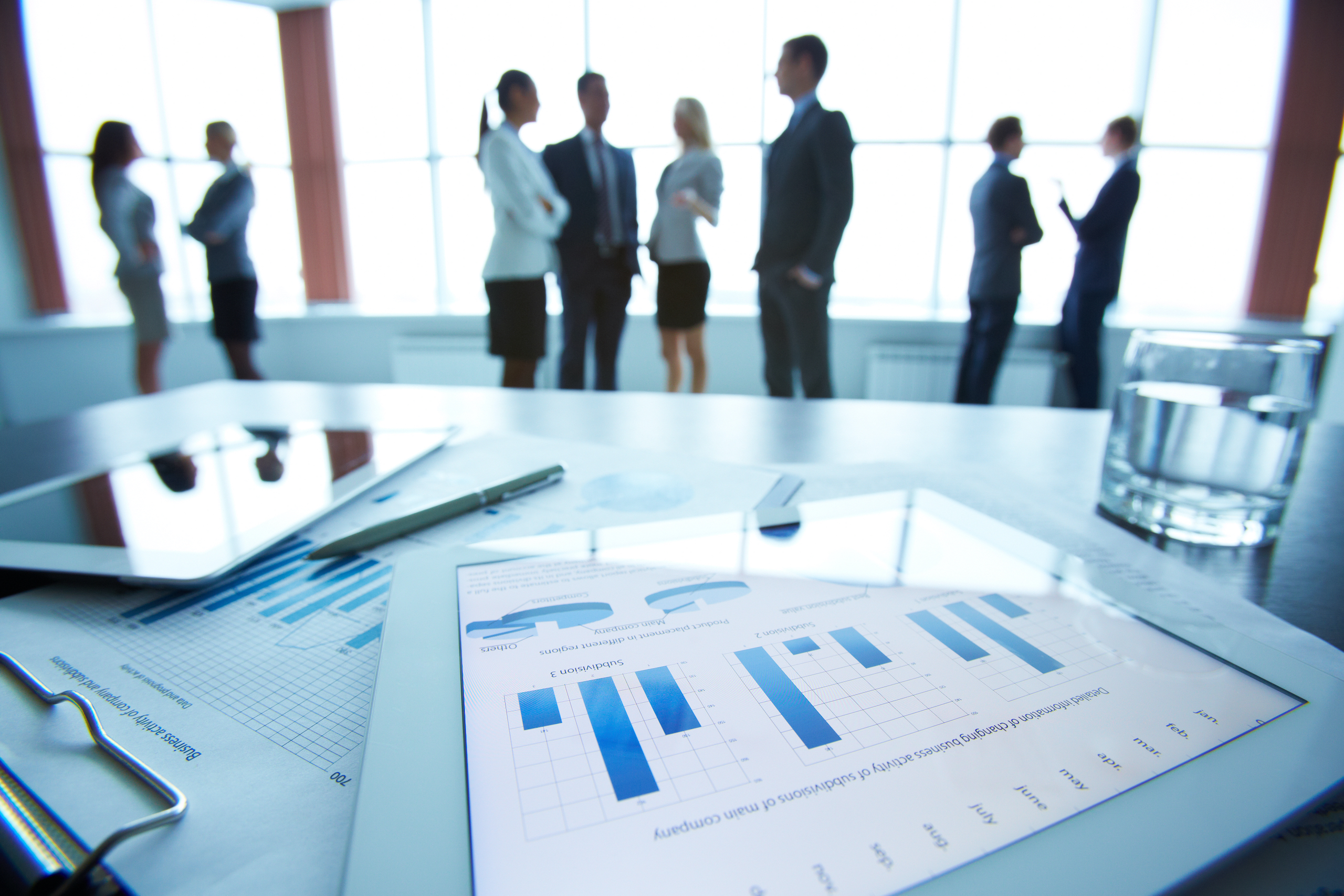 W. P. Carey welcomes industry veterans to information systems faculty
Instructional faculty, or clinical professors, are relied upon for the department's teaching mission. IS also depends on these professors and lecturers to bring real-world industry experience to the classrooms.
By Jenny Keeler
The W. P. Carey information systems department welcomed six new instructional faculty members this year.
Instructional faculty, or clinical professors, are relied upon for the department's teaching mission. IS also depends on these professors and lecturers to bring real-world industry experience to the classrooms.
"Our new instructional faculty hires have tons of industry experience," says Pei-yu Chen, professor and new chair of information systems. "They bring industry experiences to our students, so they get us closer to reality."
Here's a look at the life experiences and interests of the newest faculty members.
Geoffrey Pofahl
Until the band Foo Fighters needs a new drummer, Geoffrey Pofahl will be a clinical assistant professor in the IS department.
Pofahl will teach two master's courses and help develop curriculum for the data analytics programs. In his previous role, he led a global team of data scientists and machine-learning and data engineers for a major software company. In his new role, Pofahl is looking most forward to working with students.
"Students provide the pulse of the university and I'm thrilled to have the privilege of working with them and helping them achieve their goals for higher education," he says.
Pofahl, who is originally from the northwestern U.S., calls himself a lifelong learner and is looking forward to being a part of the academic environment. Helping his students grasp new concepts and seeing those ideas click in their minds will be incredibly rewarding, he says.
He's not giving up on his rock star dreams just yet. Pofahl is trying — desperately, he says — to create a '90s rock cover band with his three teenage kids. They cover songs from Foo Fighters, Guns N' Roses, and Nirvana.
Louise Tung
New clinical assistant professor Louise Tung is excited to be coming home. She earned master's and doctorate degrees from W. P. Carey in 1993. She's looking forward to returning to her alma mater to share her 28 years of industry experience and knowledge.
"I find sharing my knowledge and interacting with students very rewarding and refreshing," Tung says.
I also want to bridge the gap between academic teaching and real-world practices.
She'll teach business database systems and plans to prepare her students with solid skills and the mindset for building a successful career.
Although, she's been on the industry side, primarily at Microchip Technology in Chandler, Arizona, Tung is a teacher at heart. She thoroughly enjoys all aspects of instruction — the curriculum design and prep, content delivery, project assignment, and student evaluation and growth.
Tung, who is originally from Taiwan, enjoys traveling abroad with her family. She spends her downtime painting, playing the piano, cooking, and practicing yoga.
Michael Guggemos
What's the most pressing thing in the information systems industry right now? People, says Michael Guggemos.
"Culture is an outcome of processes over time," he says.
While business, and most things, can and do change often and quickly, the basics still apply —— people prefer consistency.
"Legislation, policies, technologies, architectures, frameworks, and behaviors are all intertwined. Yet behaviors determine adoption rate of changes and increase or decrease odds of success far beyond anything else," he says. "Take time to learn proven change management techniques and include funding, time, and resources in any program from which people's experience or interactions are touched."
Guggemos is joining the faculty in the IS department as a lecturer. He comes from a career of executive-level roles in major companies around the world, including Insight and Motorola — and before that, the U.S. Army.
In this new role, Guggemos is eager to learn the department culture and get to know the students and his peers. He'll share his decades of experience and knowledge with his students and is looking forward to seeing "the lights come on" as students turn abstract ideas into practical tools.
Guggemos gave the keynote address at a conference titled,"The Future of Work in the Digital Society," at ASU in April 2018.
When he's not in the classroom or office, Guggemos, who is originally from Wisconsin, likes to be outside camping, hunting, and fishing with his family.
Kumar Sirugudi
The student has become the teacher, or lecturer in Kumar Sirugudi's case. He is a W. P. Carey master's degree graduate and PhD candidate, and now he's moving into the faculty role of lecturer.
This will be Sirugudi's second career, so to speak, as he spent more than 25 years in industry, holding roles such as software developer, architect, and director. Rather than use his skills for the profit of one company, Sirugudi says the real satisfaction will come from having a larger impact on society with the success of his students.
In the classroom, Sirugudi will focus on preparing students for the real world. Being a technologist is not enough, he says. Graduates must have technical expertise, understand the functional aspects of the business, and have the business acumen to be able to communicate and engage with all people throughout the business. He also thinks it's important for graduates to be able to decipher between what is important and what is exaggerated.
One of the things I see missing with the students graduating now, is to understand the concepts behind big data and to draw a line between what is true or genuine and what is hype.
In addition to business and technology, Sirugudi is a practitioner of classical South Indian music. He is a trained vocalist and composer and plays the harmonium, an instrument popular in India that is similar to a piano and an accordion.
Paul McCarthy
Paul McCarthy will join the IS department as a lecturer for CIS 105. Although he has 20 years of industry experience, this isn't the first time McCarthy will step into a classroom. He spent the past three years as an instructional designer at Grand Canyon University.
During the COVID pandemic, McCarthy's courses went online. He's looking forward to joining the W. P. Carey community — and most eager to return to the classroom.
"While Zoom has been a helpful supplementary learning tool, we can't replace the student engagement that happens most effectively in person," he says.
McCarthy will lecture on several campuses — Tempe, West, and the Polytechnic campuses. The most rewarding part about teaching is helping students see why a new concept is important and the impact it carries. "That moment in the semester when students not only understand the 'how' of a concept or specific skill, but when they grasp the 'why,'" he says.
McCarthy has been in Arizona since the early 1970s. When he's not in the classroom, he enjoys playing individual sports, such as golf, tennis, bowling, pool, and ping pong.
Jayaram Balachander
Jayaram Balachander will be joining the IS department as a lecturer focusing on data-related problem solving and actionable analytics. Teaching and academia have always been a goal of Balachander's. He has had other stints as a lecturer at other universities but has spent most of his career in industry, most recently as the chief of technology with Lions Club International.
Balachander is looking forward to working with students and hopes his industry viewpoint will be beneficial.
"I've always felt energized working with students," he says. "I hope to bring in my expertise and make the topics and subject matter that they're learning more relevant for them."
Outside the classroom, Balachander enjoys watching sports, particularly football and cricket — the sport he grew up playing in his home country, India.
Department of Information Systems faculty members are leaders in their fields, with years of real-world and consulting experience they bring into the classroom. Explore our directory to learn more about the Department of Information Systems faculty.